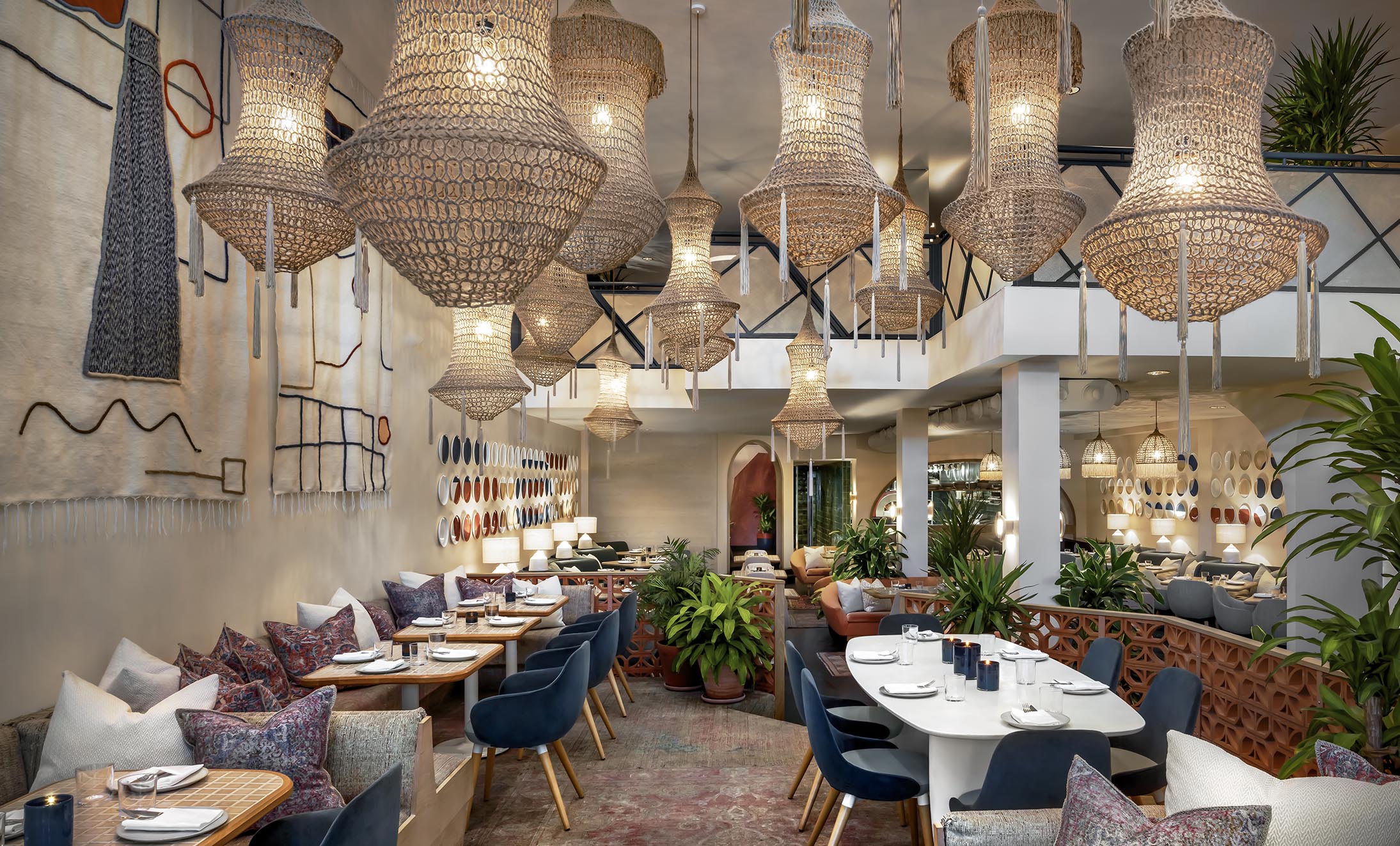 Toronto
Byblos Uptown
Immersive scale, vibrant tones and artisanal touches are themes that have transformed Byblos Uptown into an all new experience for Toronto. The design process started where it all began, in the culturally rich coastal town in Lebanon. Every element of the restaurant's new location was inspired by the Eastern Mediterranean vibrancy that fuels its celebrated menu. Informed by the city of Byblos' rich history and Mediterranean landscapes, the colour palette draws inspiration from the hundreds of clay roofs scattered along its shores. Velvet fabrics and mosaic tabletops are layered in terracotta and aqua marine blues. Enhanced arches frame the restaurant's signature mezze bar which serves aromatic delicacies while the chef's culinary movements give guests a front-row seat to gems soon to be discovered.

Where traditional technique meets modern form, graphic hand-crafted tapestries handmade in Marrakech line the walls of the main dining room, as oversized woven light fixtures energize the double-height ceilings. In a sophisticated evolution of space, the mezzanine is enveloped in angular panels, adding dimension to every surface. The sultry lounge area is anchored by Byblos' cocktail bar wrapped in terracotta tiles and warm wood textures. Both eclectic and contemporary in nature, Byblos Uptown infuses an unparalleled vitality to Toronto's culinary scene.

Share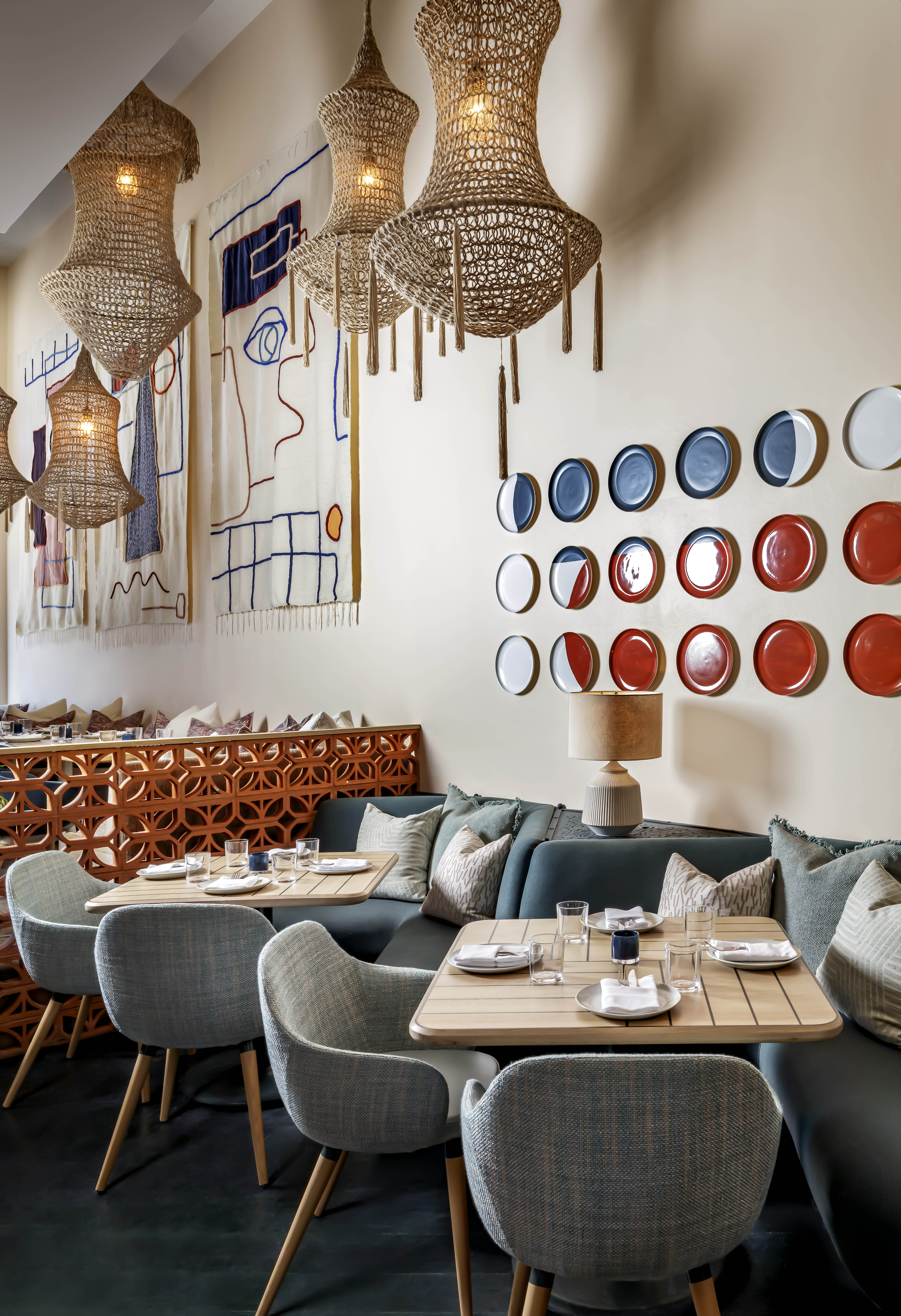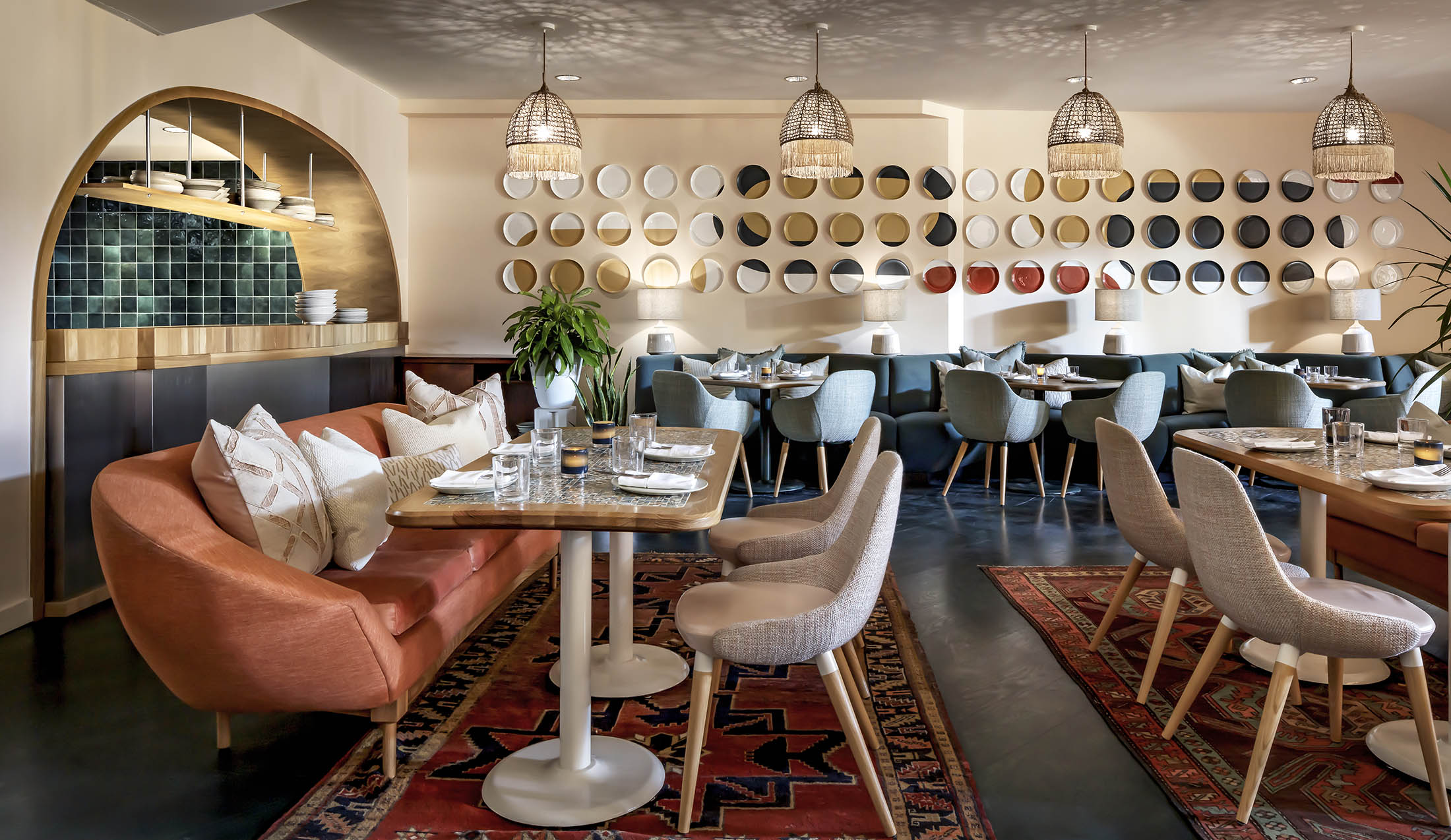 "[A place] where diners often seek the combination of an exciting menu in an environment that isn't rushed – an experience... It's an eclectic old world charm blended comfortably into a modern environment"
Toronto Gaurdian