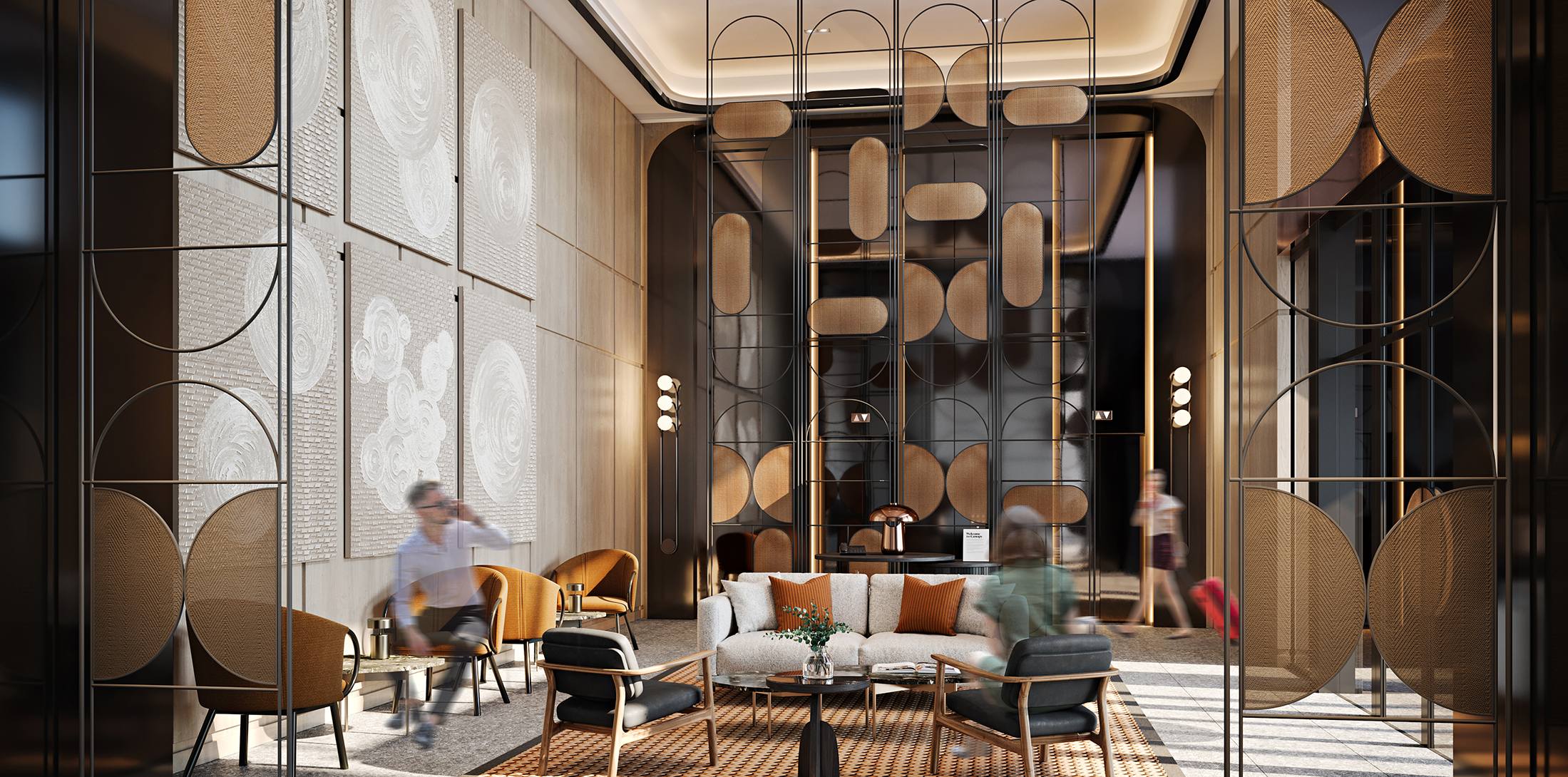 Canada | Toronto
Canopy by Hilton Toronto Yorkville
Steps away from designer boutiques and forested ravines, Canopy welcomes travelling guests and locals with layered interiors, curved edges and organic motifs complemented by an impressive local art collection. A true celebration of the Canadian design and art scene, Studio Munge conceived the invigorating property following a distinct narrative which illustrates the intricate connection between nature, people, and urbanism. This theme speaks to the brand and represents this unique location overlooking forested Rosedale Valley with meaningful authenticity.

In the ground floor lobby, separating the space from the café, floor-to-ceiling modernist screens with copper mesh inserts evoke a sense of mystery and craft while inviting guests to explore the property further. The copper metal accents found on the level and present throughout the property are a subtle nod to the brand's colour, adding warmth and shimmer to the predominantly matt interiors. A bespoke hand-tufted burnt orange rug grounds the room and its lounge furnishings with elegant dynamism while balancing the quiet white oak wood panelling.
Share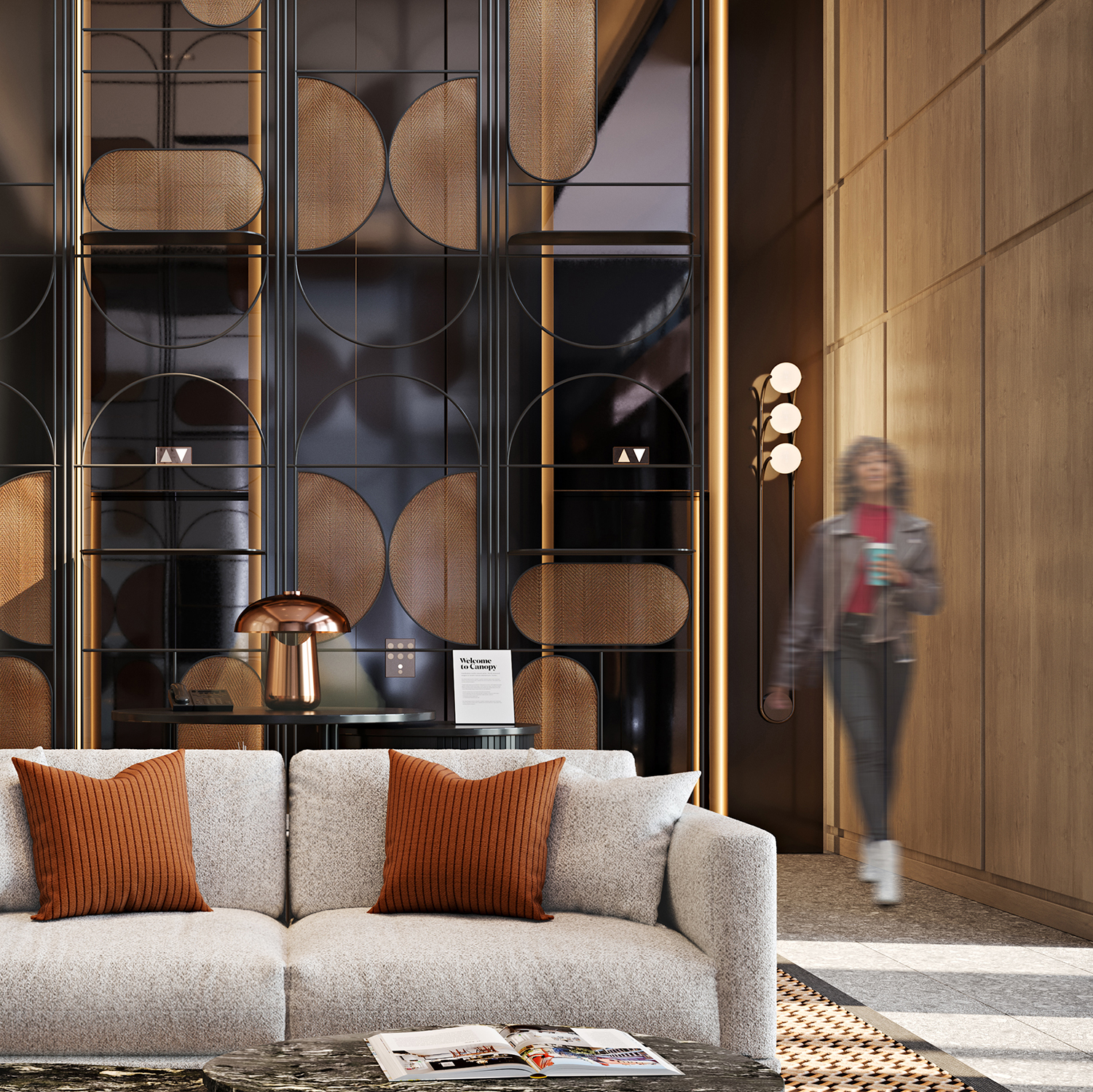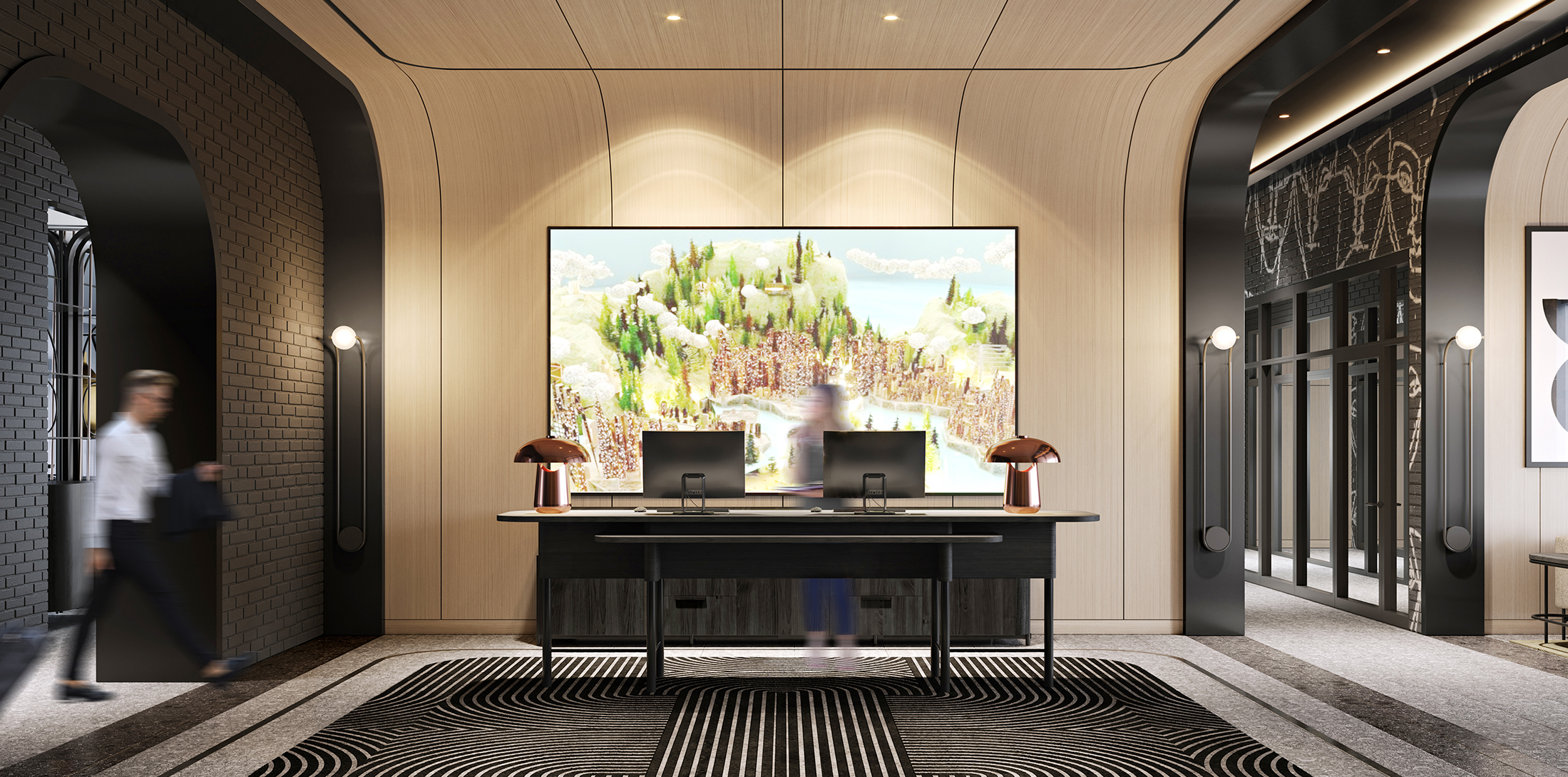 In the 2nd floor's reception lobby, an informal and approachable desk sets the tone for a relaxed guest experience. Near the greeting table, bespoke display units are curated with locally sourced wares and souvenirs of a memorable stay. A digital screen behind the desk adds a new dimension to the antechamber, revealing a site-specific custom-commissioned video artwork by local artist Alex McLeod. It portrays a hyperrealistic 3D 'city within a park' version of Toronto while showcasing abstracted versions of iconic landmarks, including the CN Tower, Mies Van Der Rohe's TD Towers and the SkyDome mixed with lush trees, fiery lakes, and rotund clouds, all rendered in a sickly sweet and gooey candy-coloured palette.

A perfect retreat for the active traveller, Canopy by Hilton Toronto Yorkville also hosts an energizing wellness centre with a sleek modern pool, yoga and fitness rooms featuring state-of-the-art equipment, vibrant custom rubber flooring and graffiti murals representing the local street art community. Located on the same level, meeting rooms named after iconic Canadian figures support guests' productivity and connectivity while celebrating a rich cultural heritage. Luminous ombré gradient rugs liven the glass-partitioned room and evoke a whimsical sunset over Toronto's skyline while thoughtfully dialoguing with nocturnal artworks.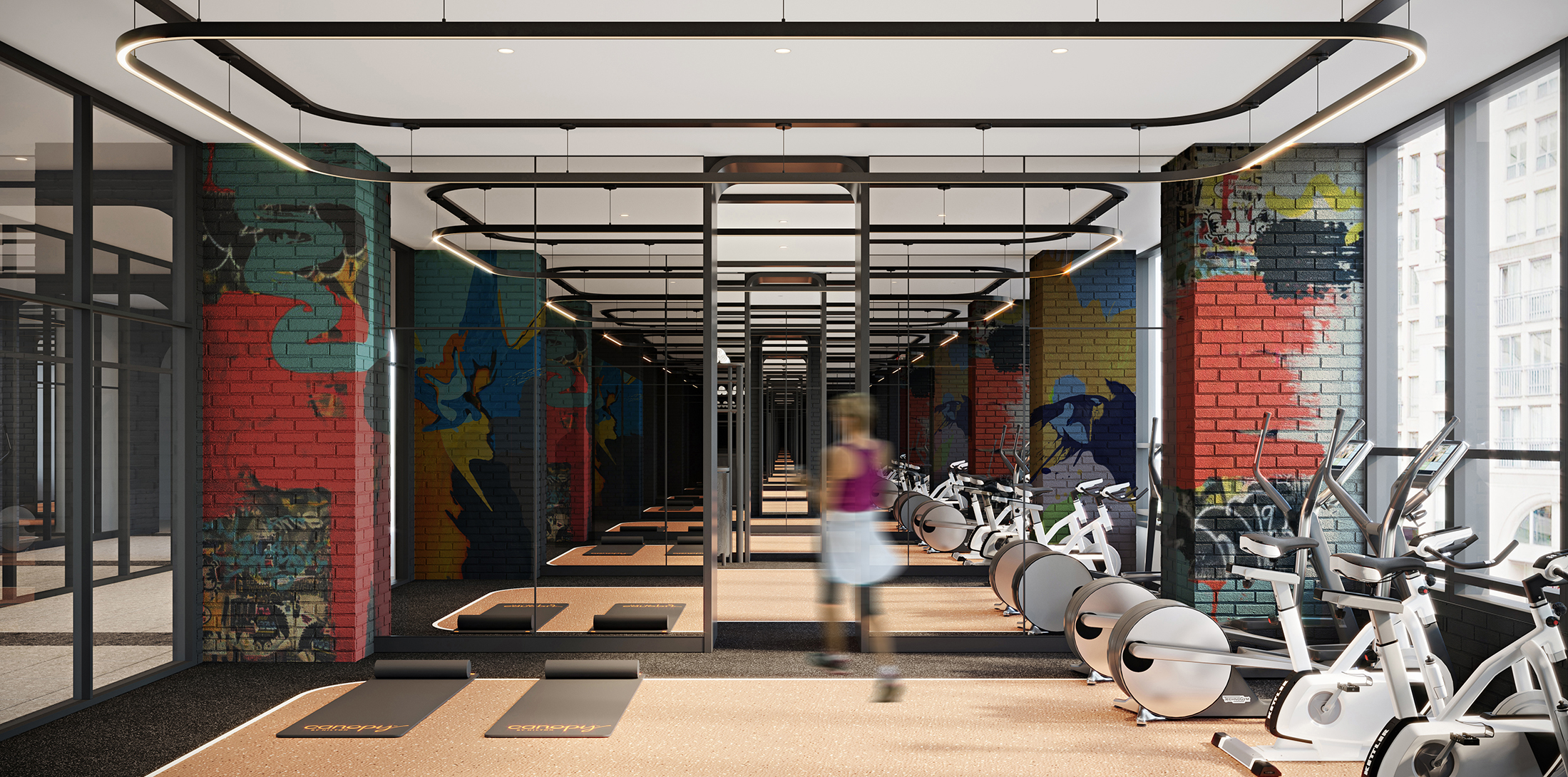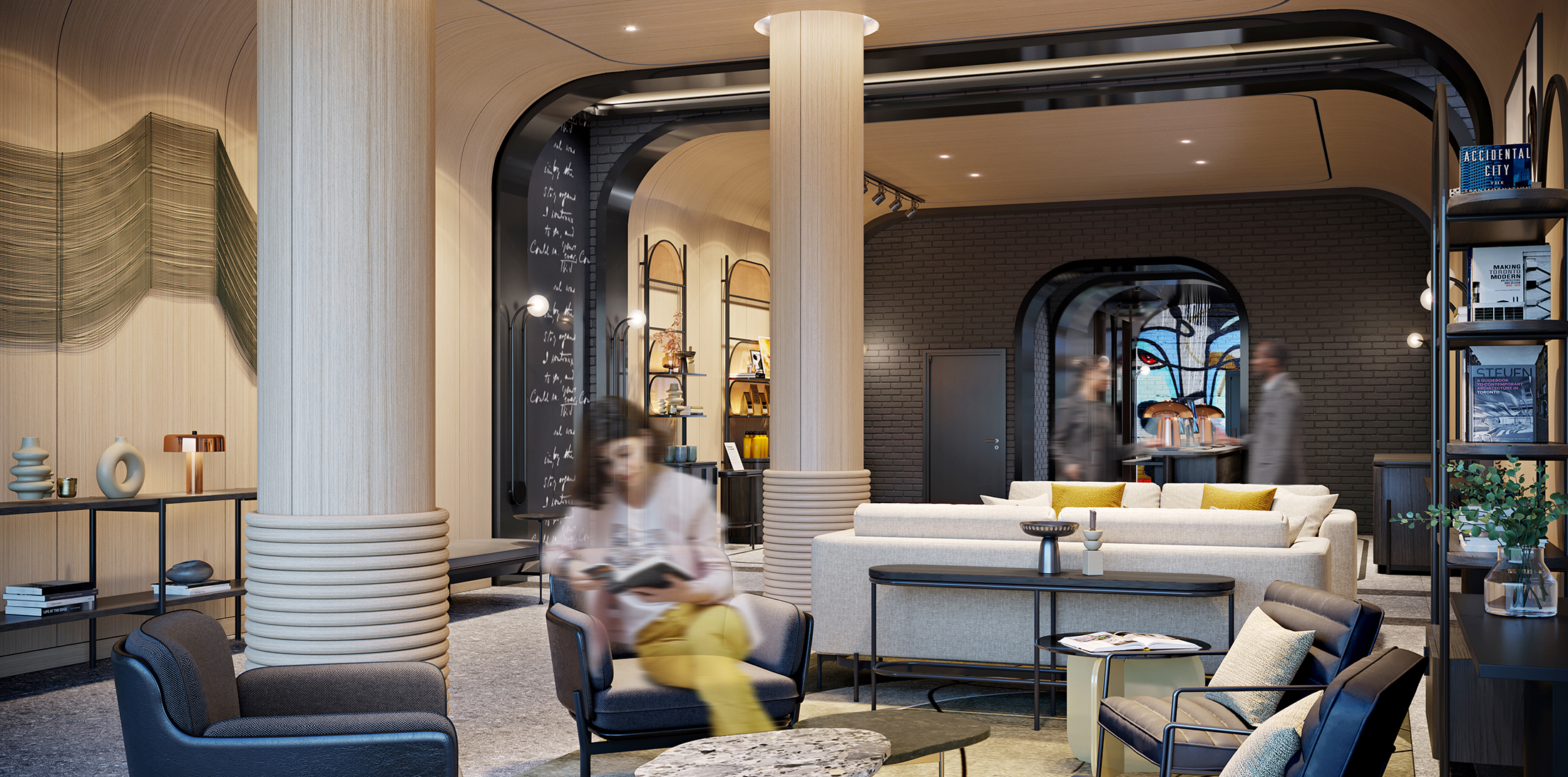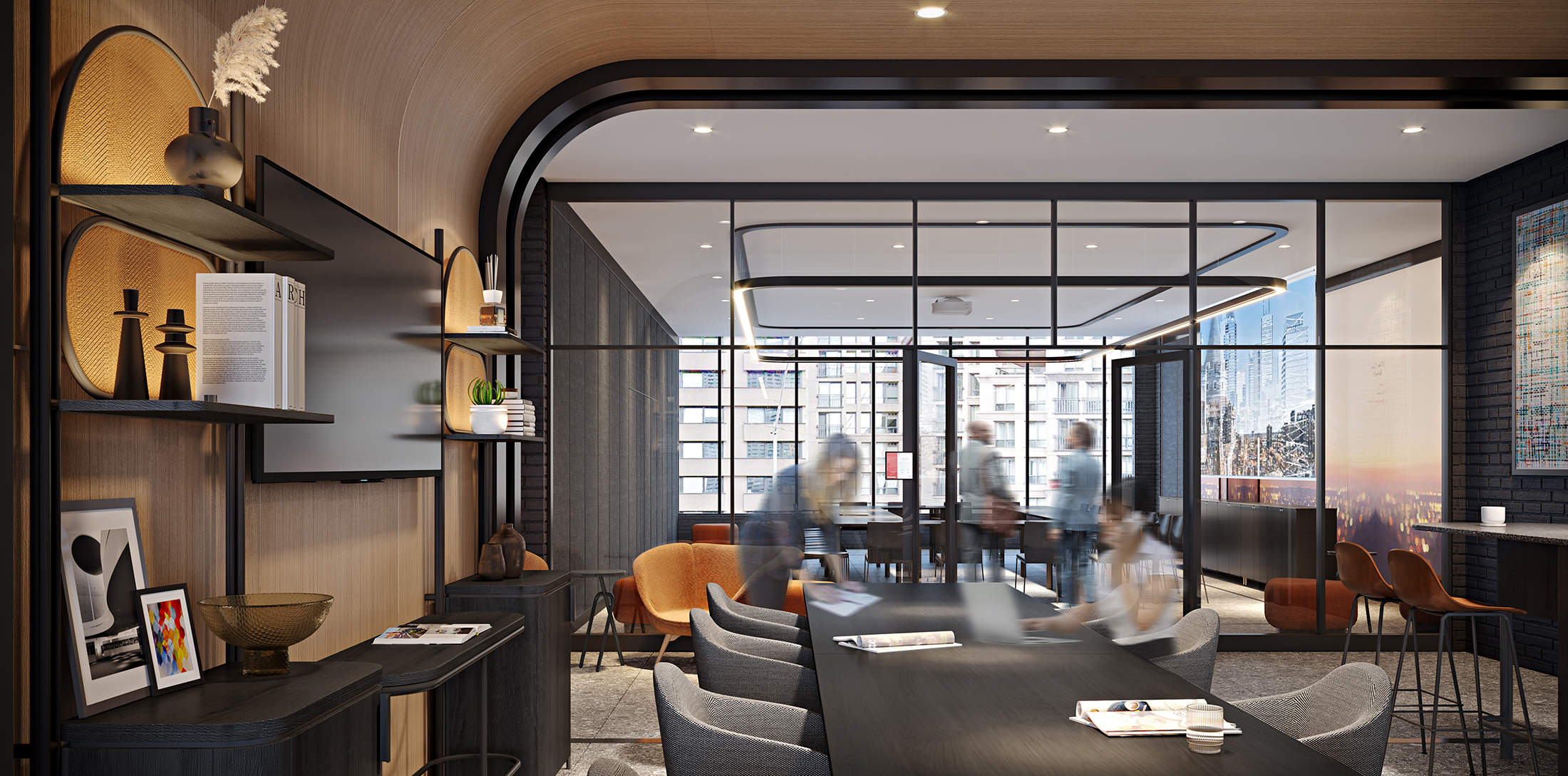 In the corridor leading guests to their "Just Right Room", a mesmerizing carpet displays an organic custom pattern inspired by changing seasons. It artfully blends rusty autumnal hues with grounding slate greys and warm fawn tones. The brand's iconic canopy is expressed in the refreshing rooms in a light oak wood, natural and authentic yet refined in its design. It beautifully complements the neutral room palette while illuminating the space with a soft glow via integrated lighting. Framing the bed, purposefully mismatched nightstands designed by Alessandro Munge evoke a warm sense of eclecticism, showcasing orange leather and lacquer accents contrasting the black metal frames. The custom-designed rug grounding the canopied bed displays a monochromatic graphic pattern that adds texture and softness to the room while remaining subtle, not to take away from the colourful art program.