Toronto
Casa Delicata
Designed by Studio Munge, Casa Delicata is a sanctuary of quiet luxury and sophistication celebrating craft and European sensibilities overlooking ravines. Starring a soothing material palette mainly composed of espresso coloured natural stone juxtaposed with dark bronze metal accents, light oak and white Venetian plaster, we infuse the home with Italian heritage expressed with elegance and style personal to the family we catered to.

Grounded by its grand fireplace, the open kitchen living room is an entertainment haven boasting a soaring triple-height cathedral ceiling with exposed beams. Eight modern arches with glass doors and sophisticated reveal details frame a bright and airy loggia connecting the residence to its lush backyard yard. Illuminated by an expansive skylight, the transitional space acts as a second dining room featuring an integrated grilling station as well as an entertainment media lounge.
Share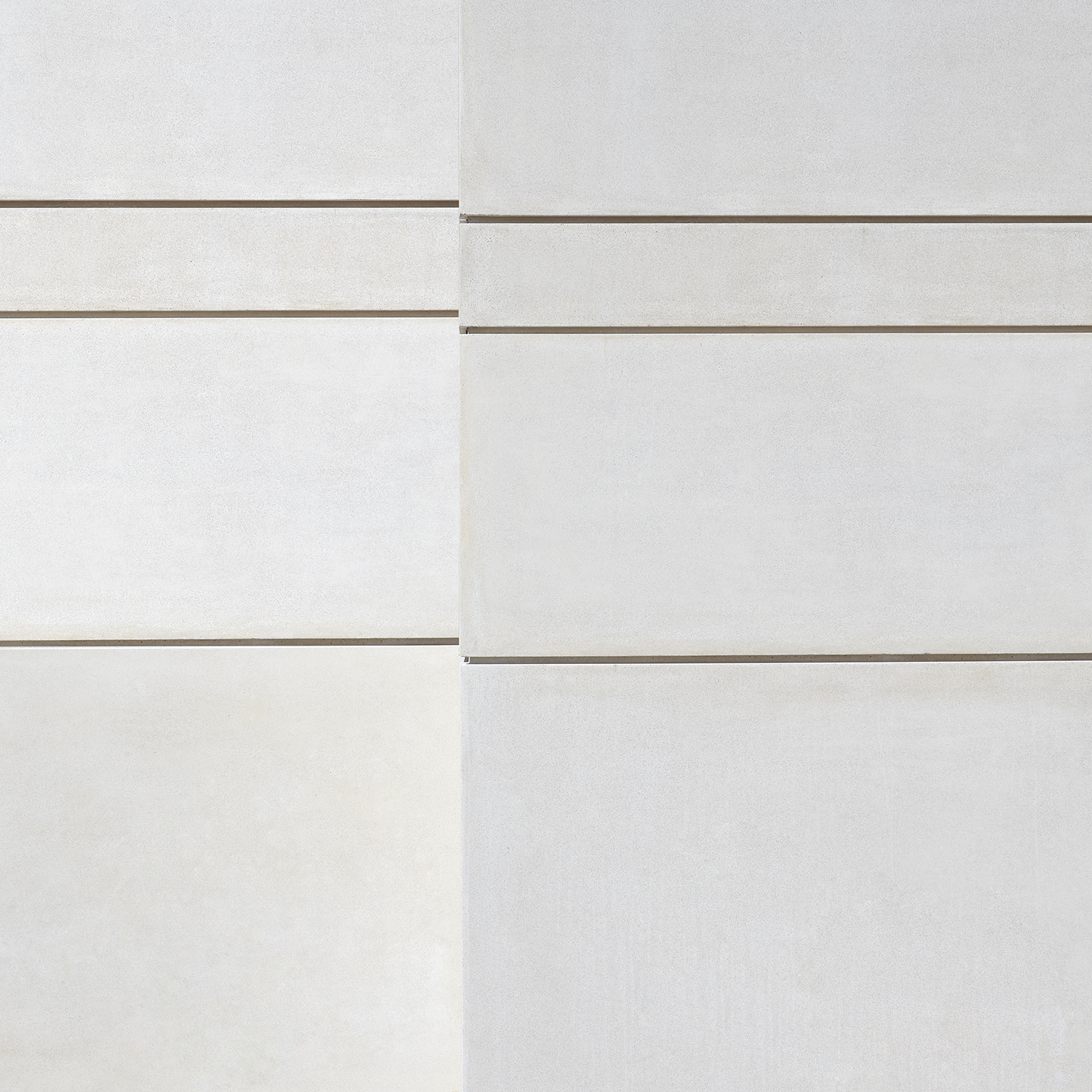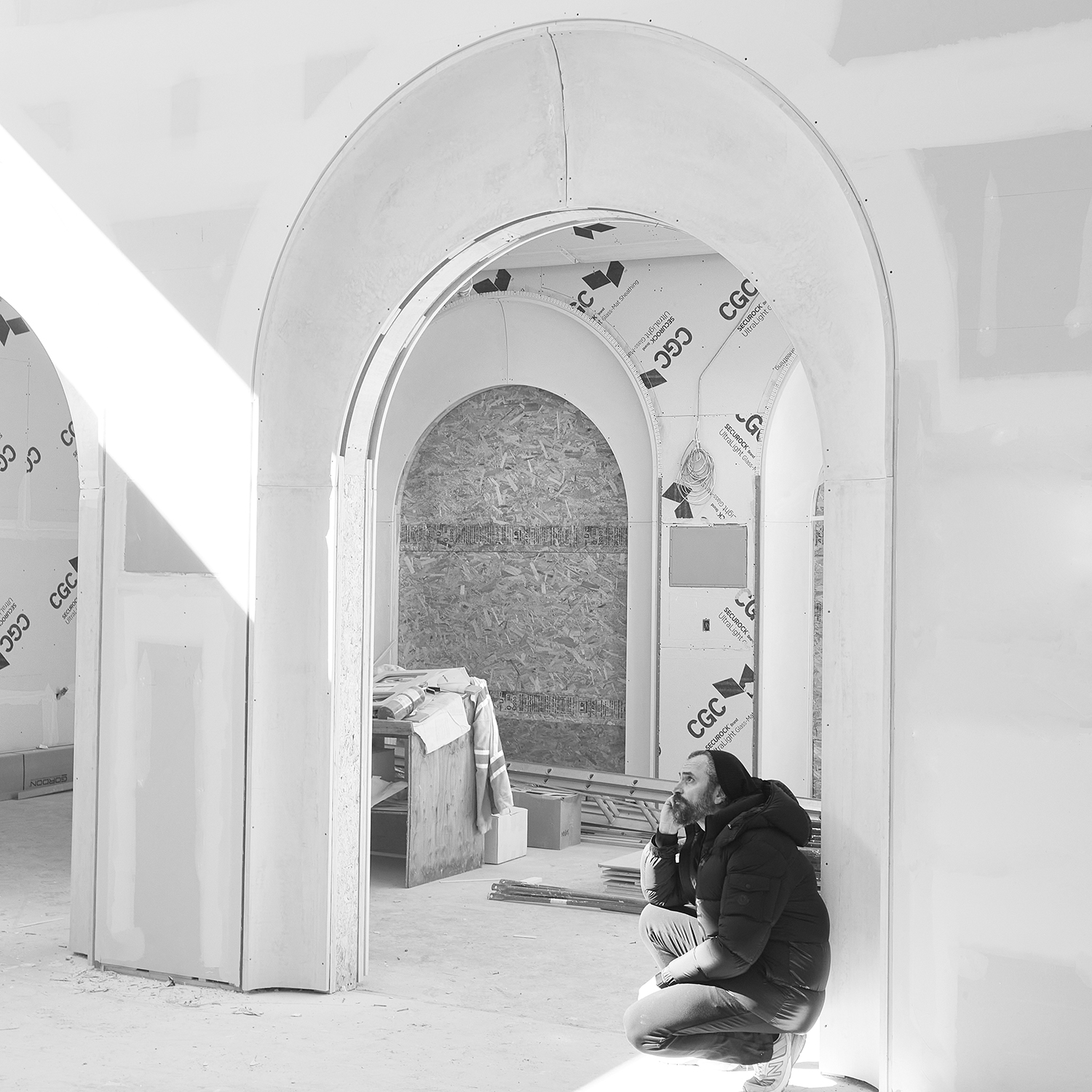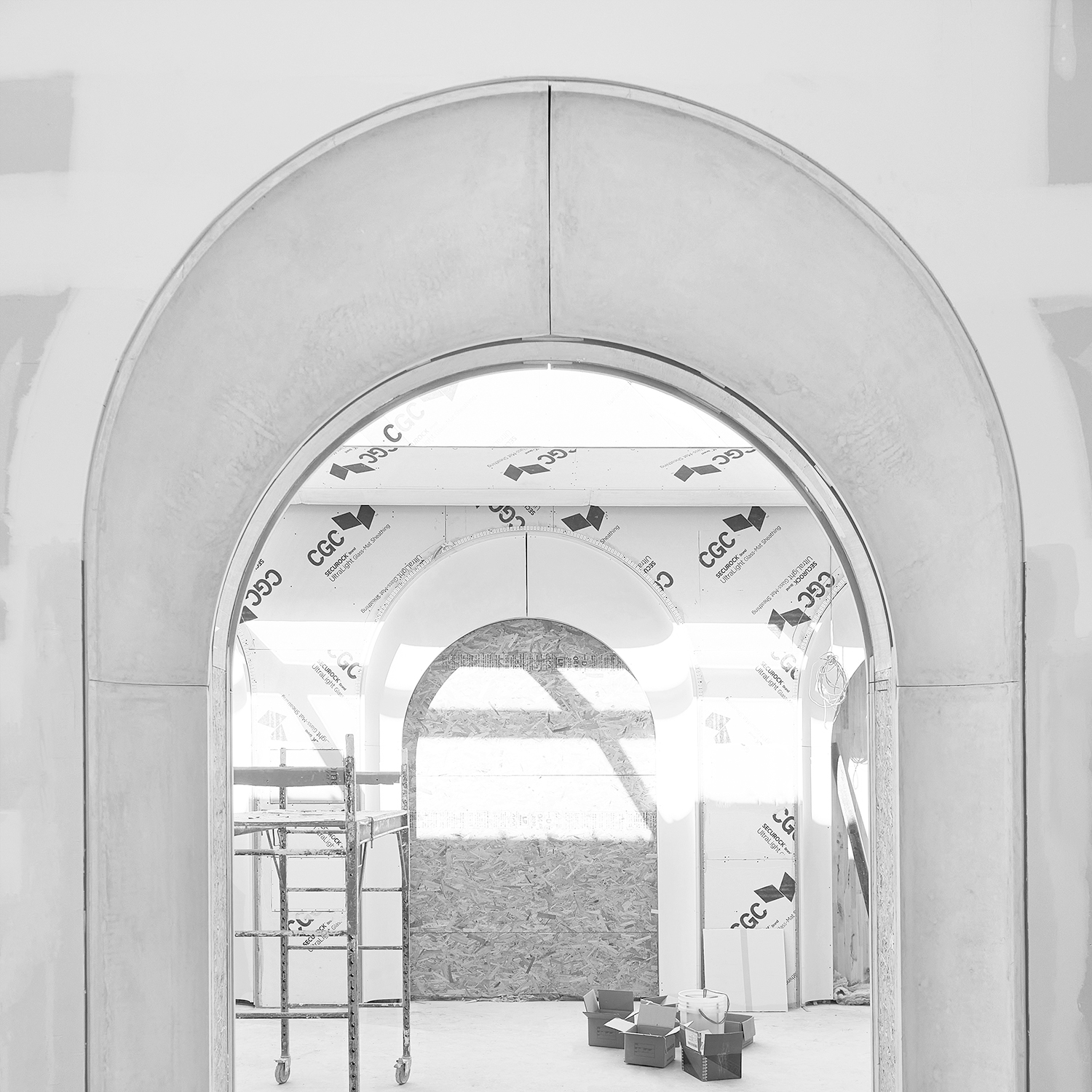 This project is so special because of how personal to its owners. Its European sensibilities, precise craftsmanship and experiential qualities make it more than an estate - a home and a sanctuary for family and friends.
Alessandro Munge
Joining all floors in a twist, a white sculptural metal staircase with contrasting wood open treads is a dramatic statement marrying form and function with grace. On the upper level, a balcony gallery connects the upper lounge to three guest bedrooms while providing an interesting viewpoint to the ground floor living space. With subtle details, the peaceful bedrooms are designed to magnify the open views over mature trees, while their ensuite bathrooms celebrate fashionable Italian motifs through arched details, white marble mosaic and rose gold accents.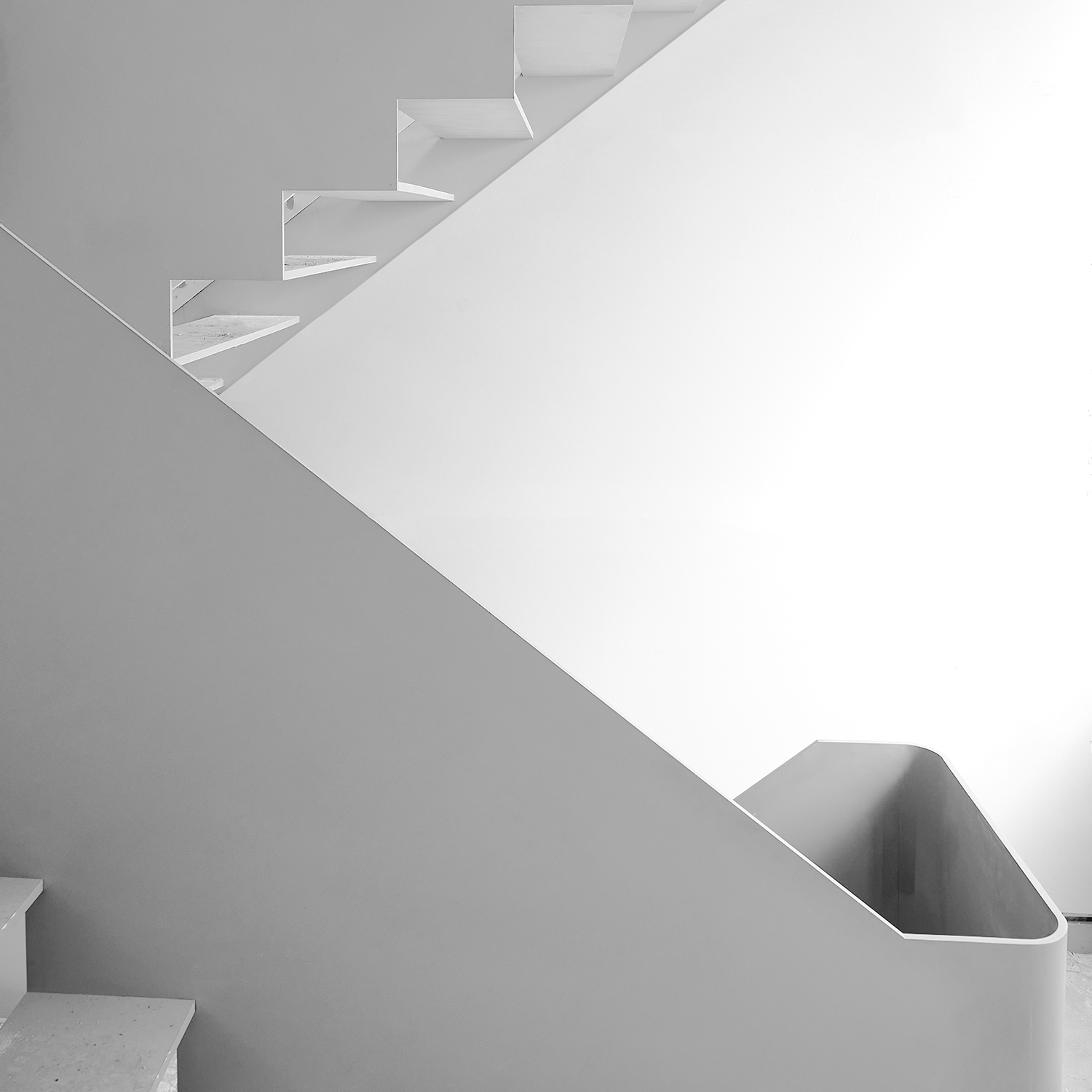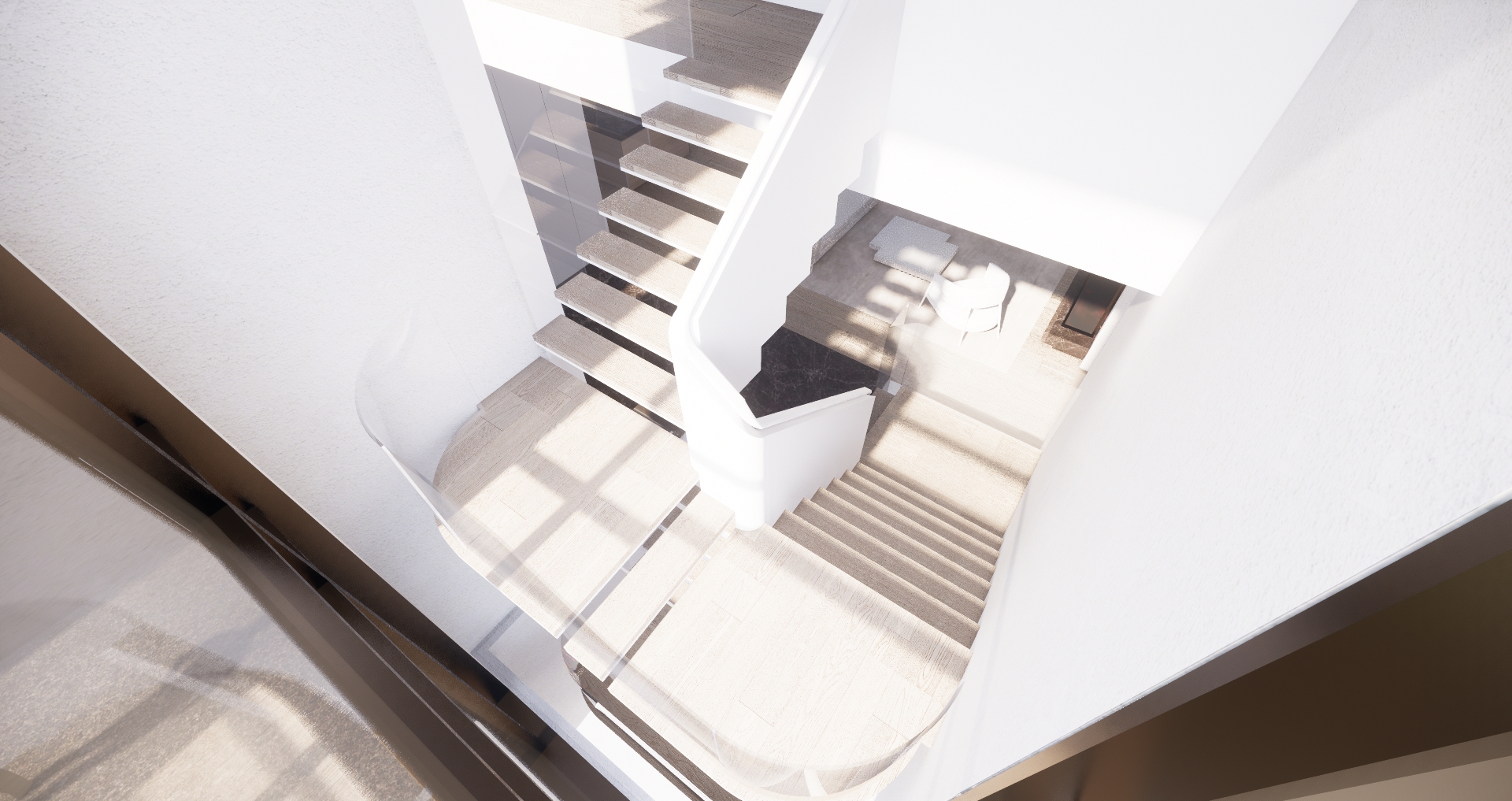 "The juxtaposition of soft curves and precise straight lines creates a dynamic sense of harmony while the relationship between all levels and extensive openings to the living space connects the family in a new dialogue with space."
Alessandro Munge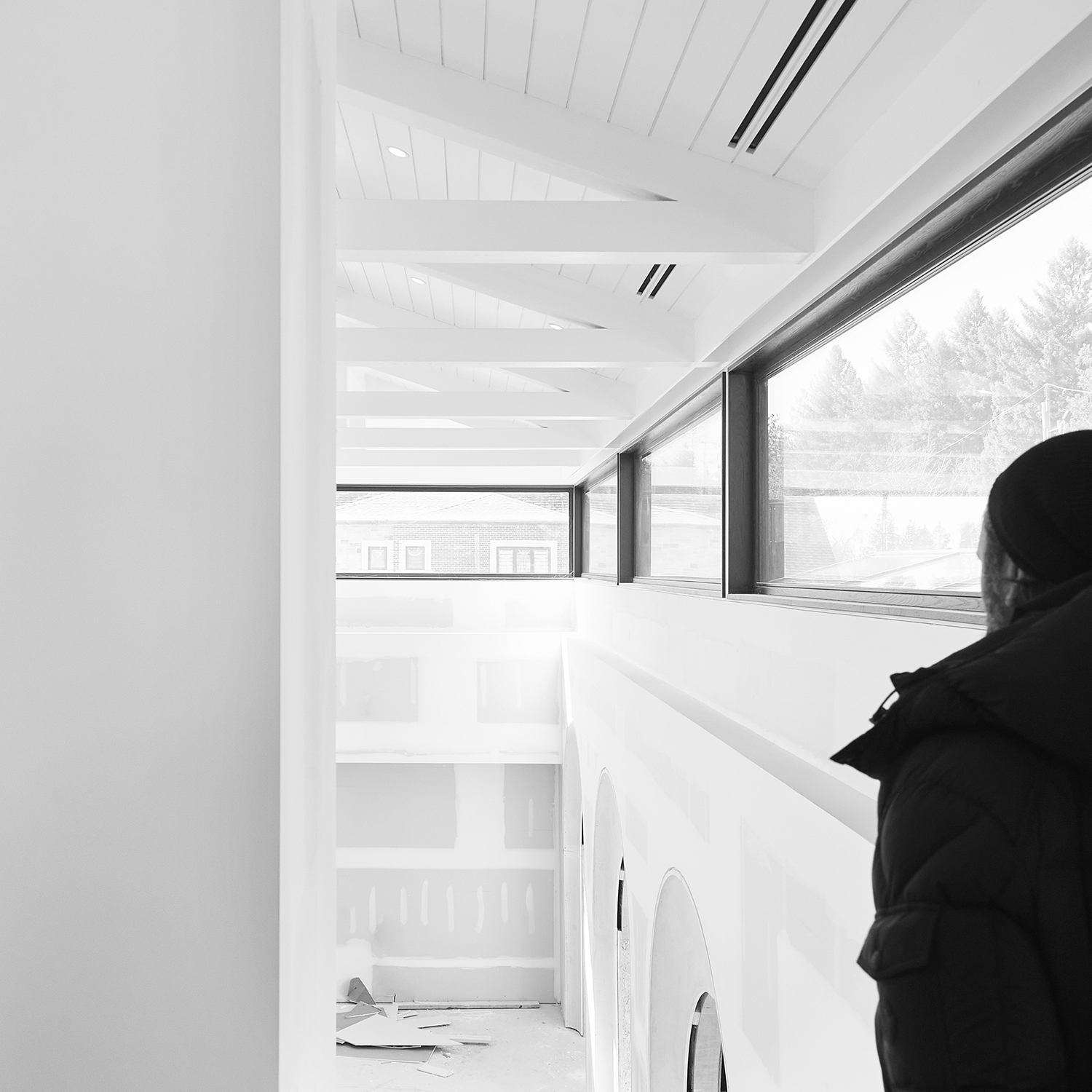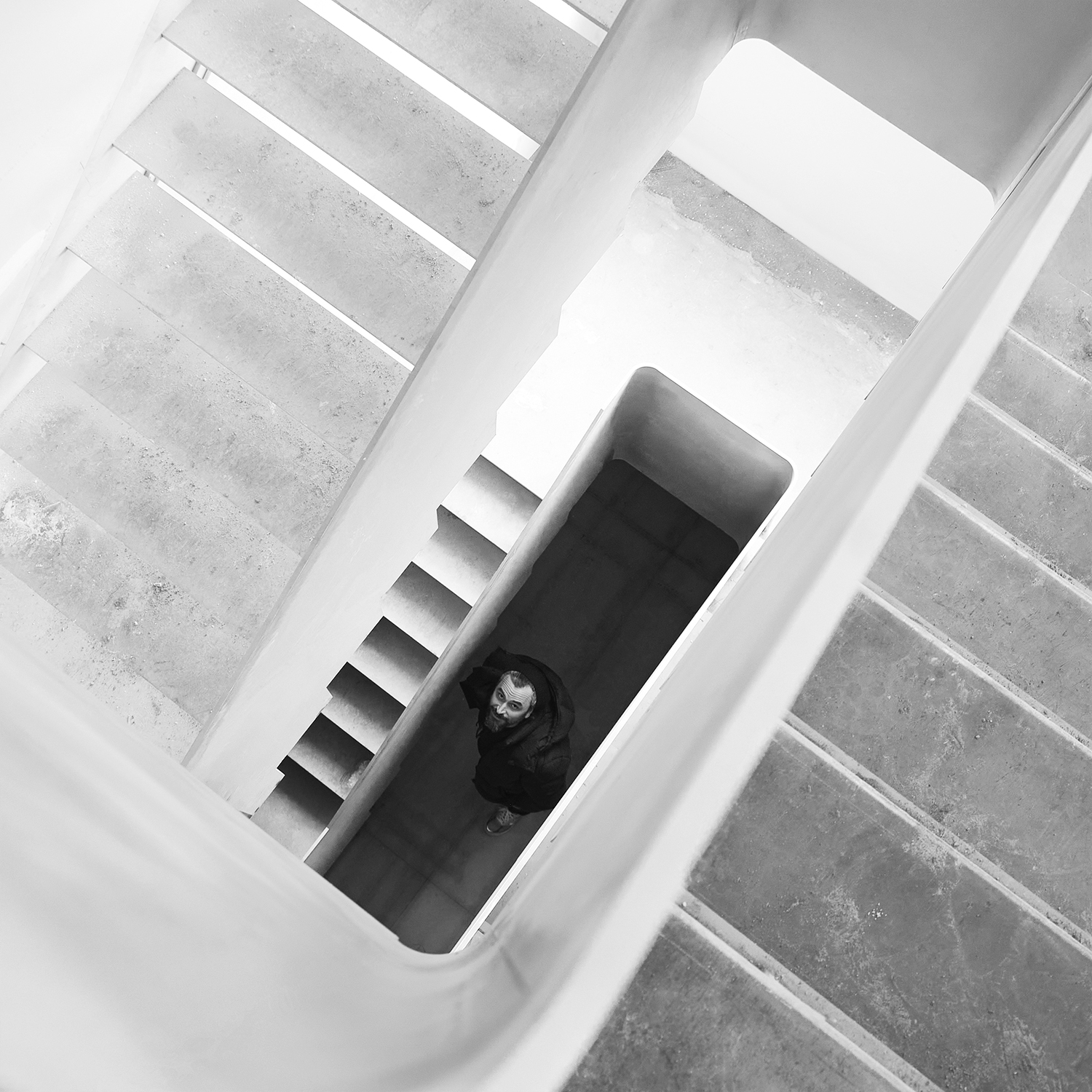 "Designing private homes is an honour and a huge responsibility I don't take lightly. I get so invested in creating a personal design solution that improves a family's life quality through spatial interaction."
Alessandro Munge