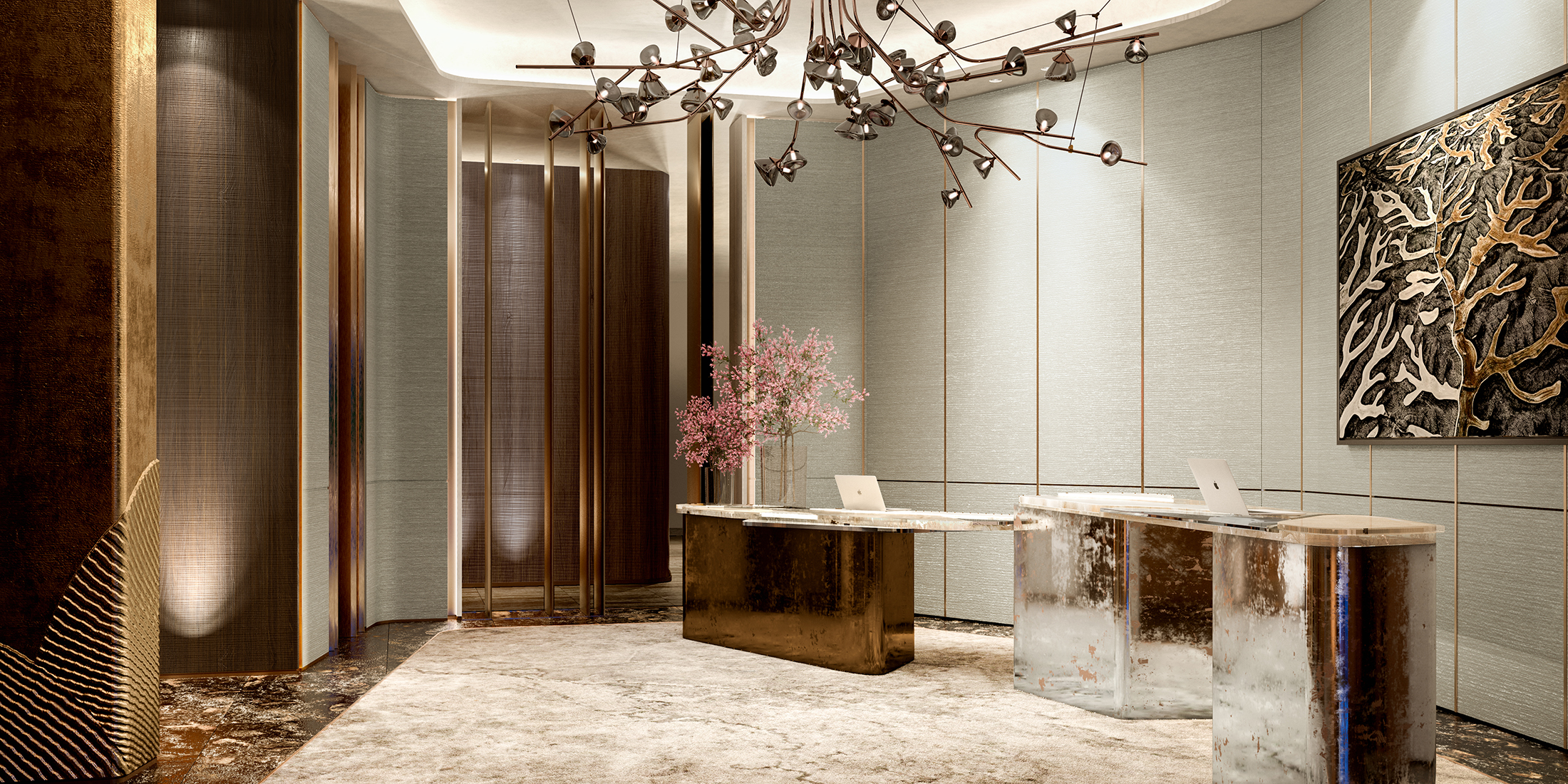 Canada | Toronto
River Bank Hotel
Among neighbouring residential communities and an evolving commercial district, award-winning hospitality design firm Studio Munge imagines a new premium brand hotel in Toronto, Canada. Overlooking a distinguished golf course, the hotel pays homage to the natural materiality of a nearby stream which once brought great prosperity to the area.
As guests ascend into the hotel, they begin an expedition through natural elements in a harmonious form. Dynamic wall treatments, both tactile and refined, lead guests into an architectural clearing defined by an angular three-point glass atrium. A raised infinity pool grounds the space reminiscent of the Don Valley River while a grand suspended mobile trickles in rays of light, like the sun through a delicate network of leaves. With a sense of organic tranquillity, the multi-layered property is a contemporary expression of the surrounding natural landscapes through modern materiality.

Share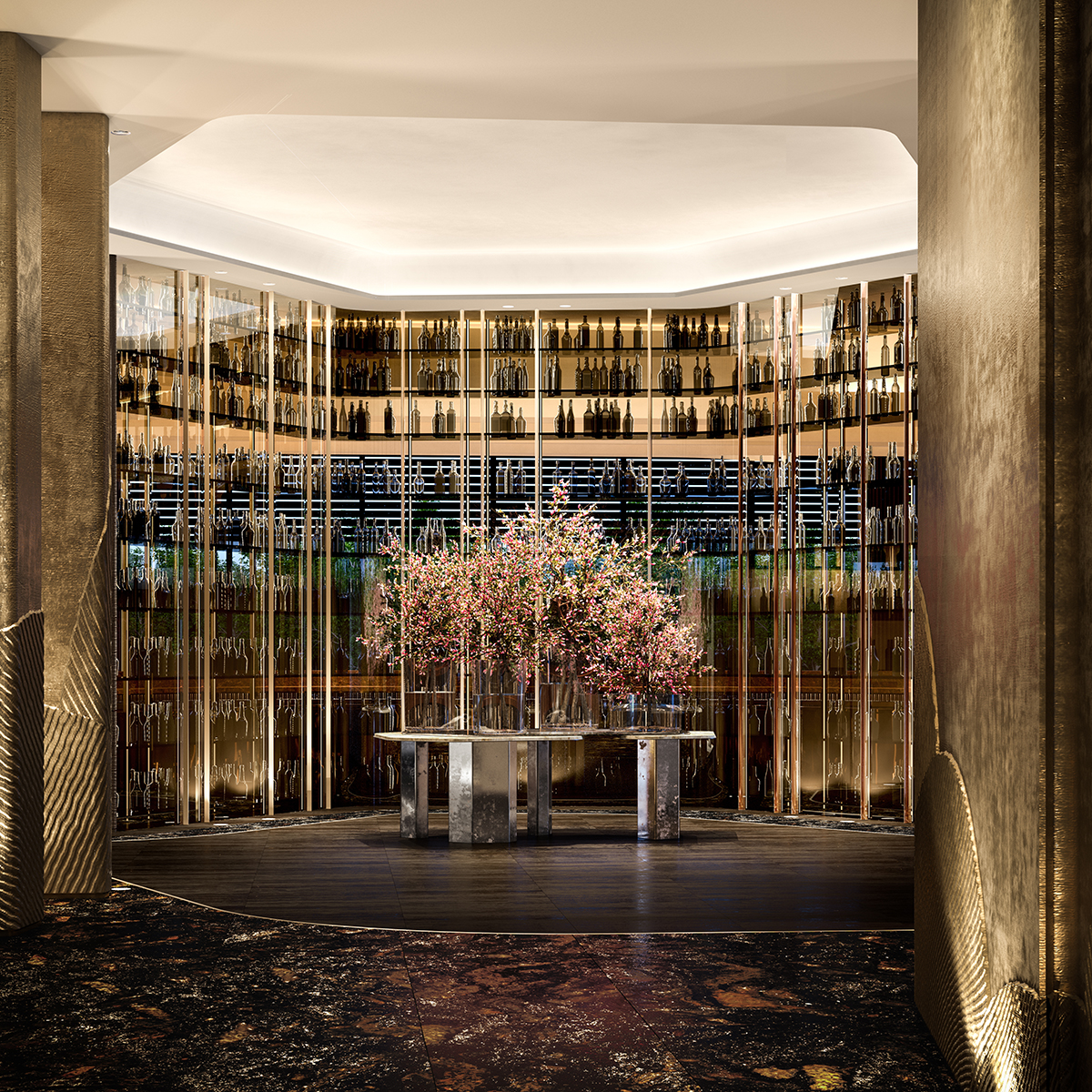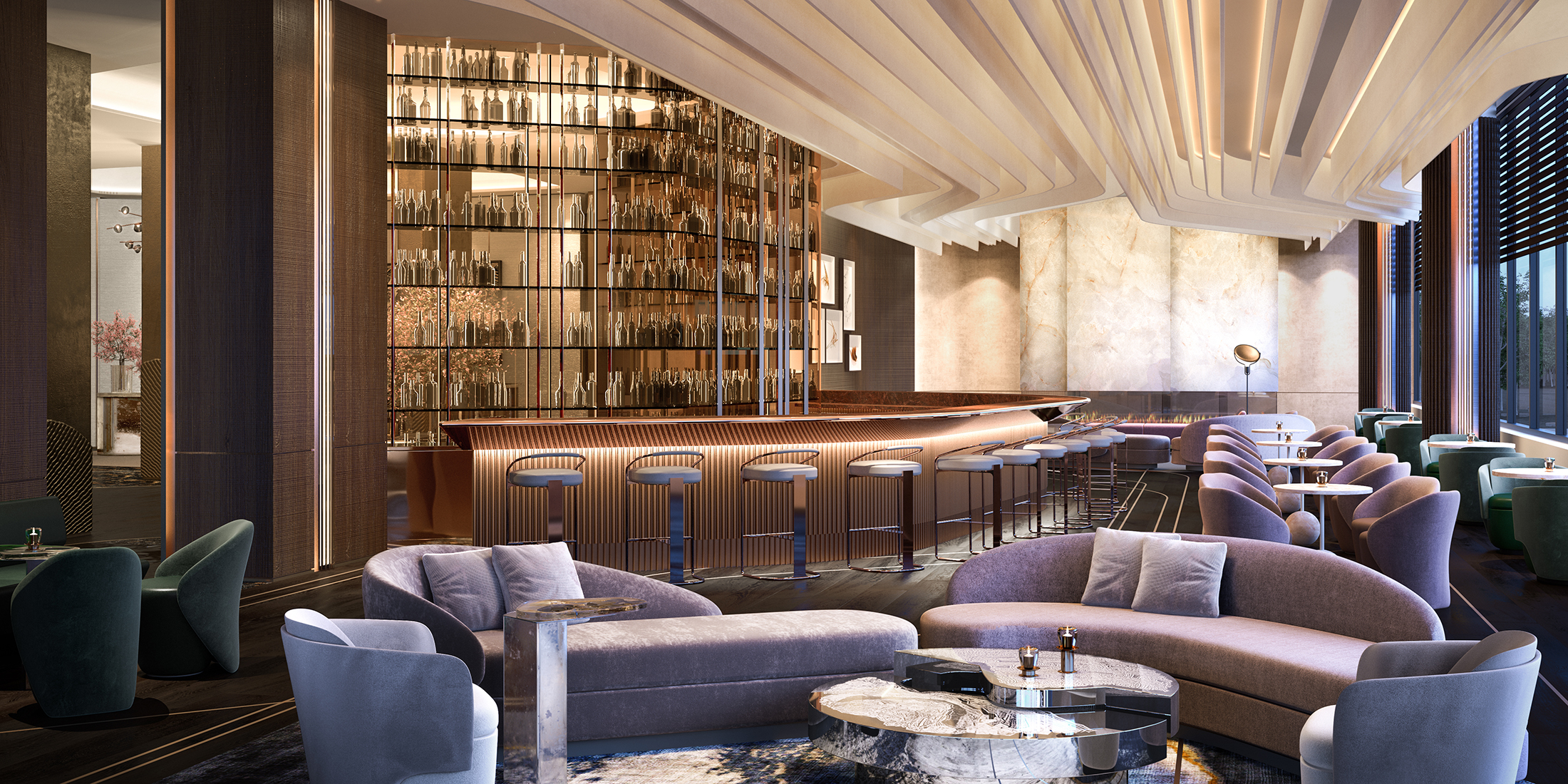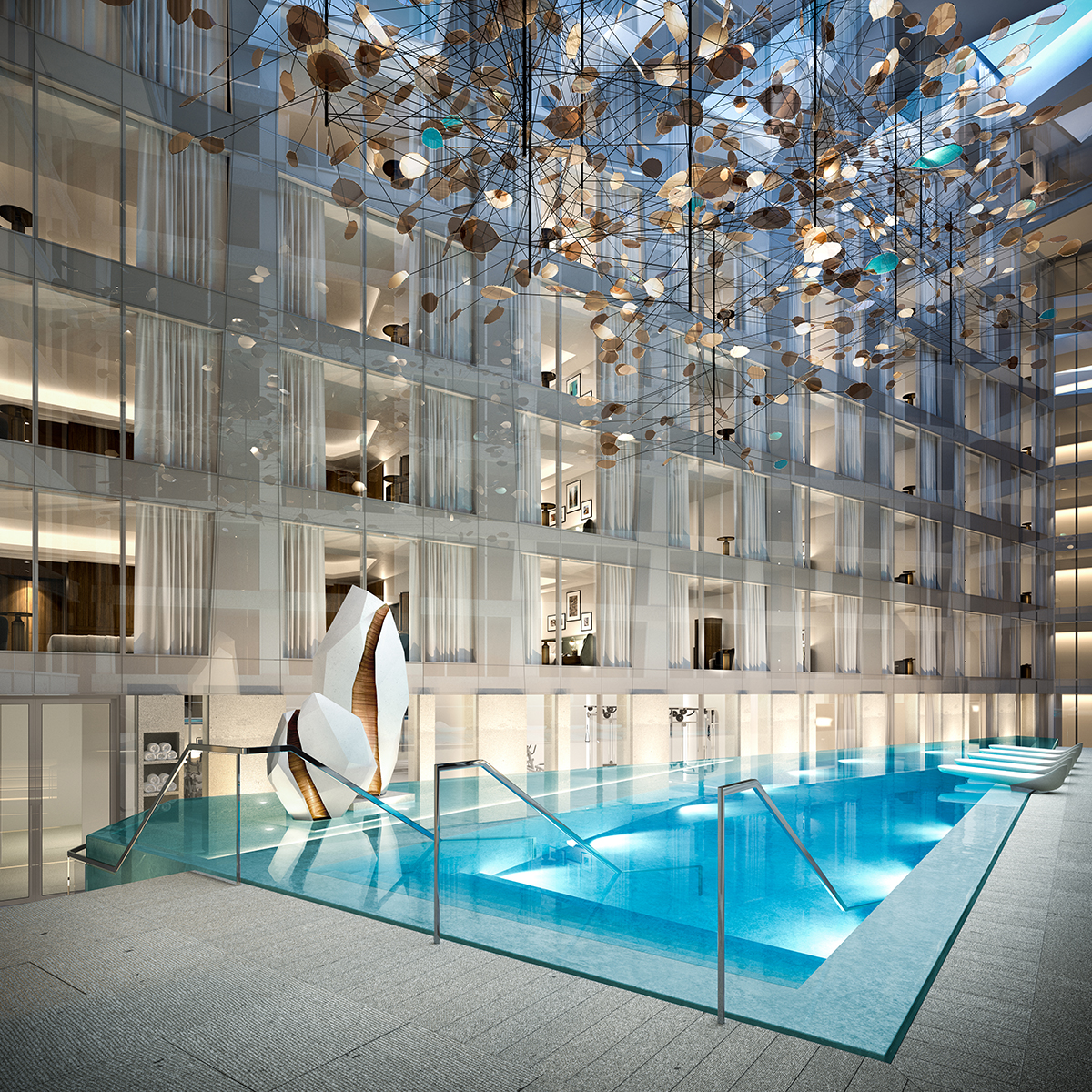 "An atrium is one of the most emotive architectural features a property can have - bringing light, bringing life to the core of a building. It's also a brilliant area to collaborate with artists and craftspeople in the creation of grand and expressive suspended mobiles directing the eye up to the sky."
Alessandro Munge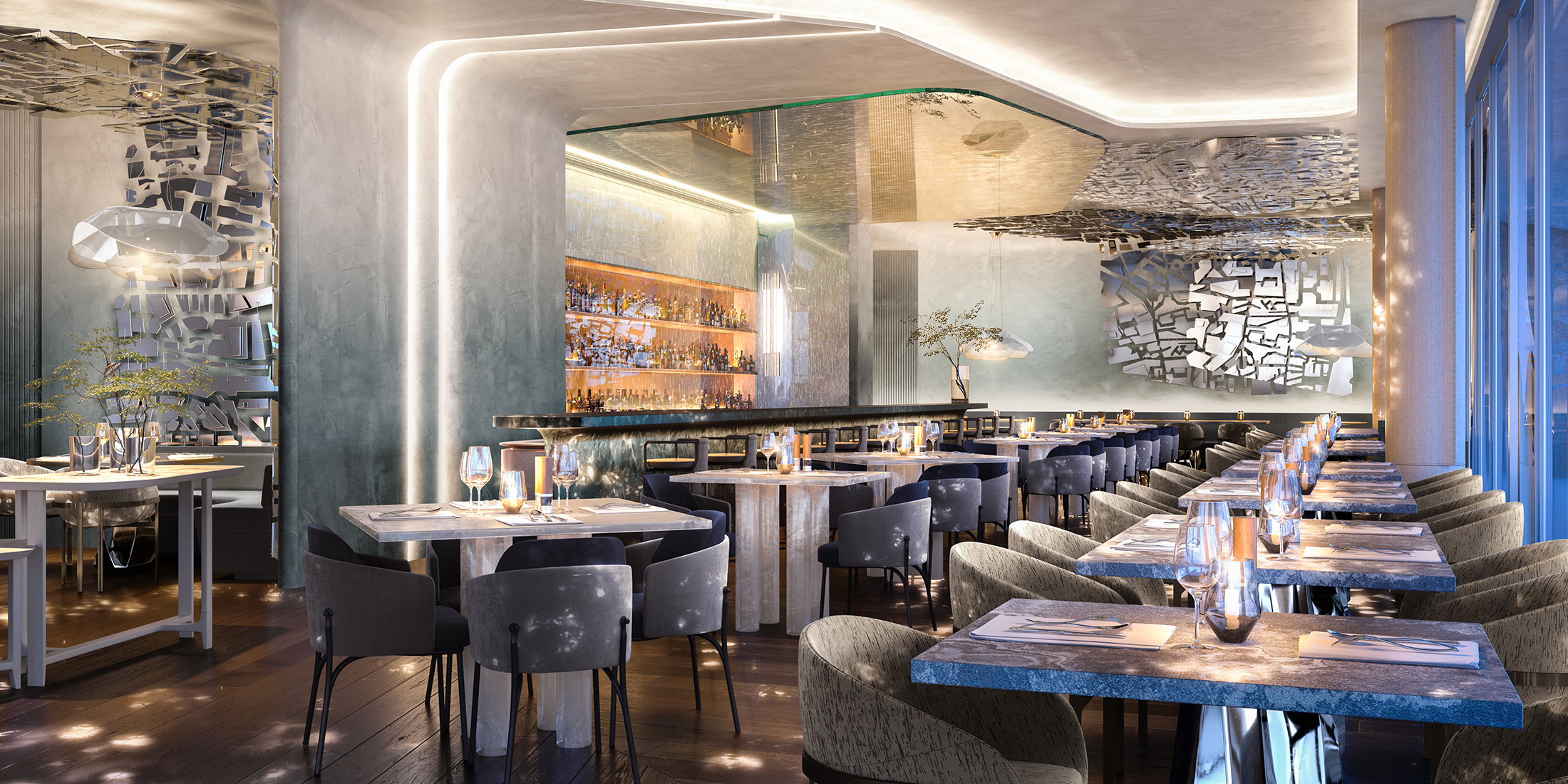 "Maps and topography studies are such inspiring art forms. It represents a drastic switch in perspective when we are so used to looking at the horizon. Maps are also such beautiful graphic compositions of static blocks and dynamic lines. I love incorporating abstract versions in our designs."
Alessandro Munge