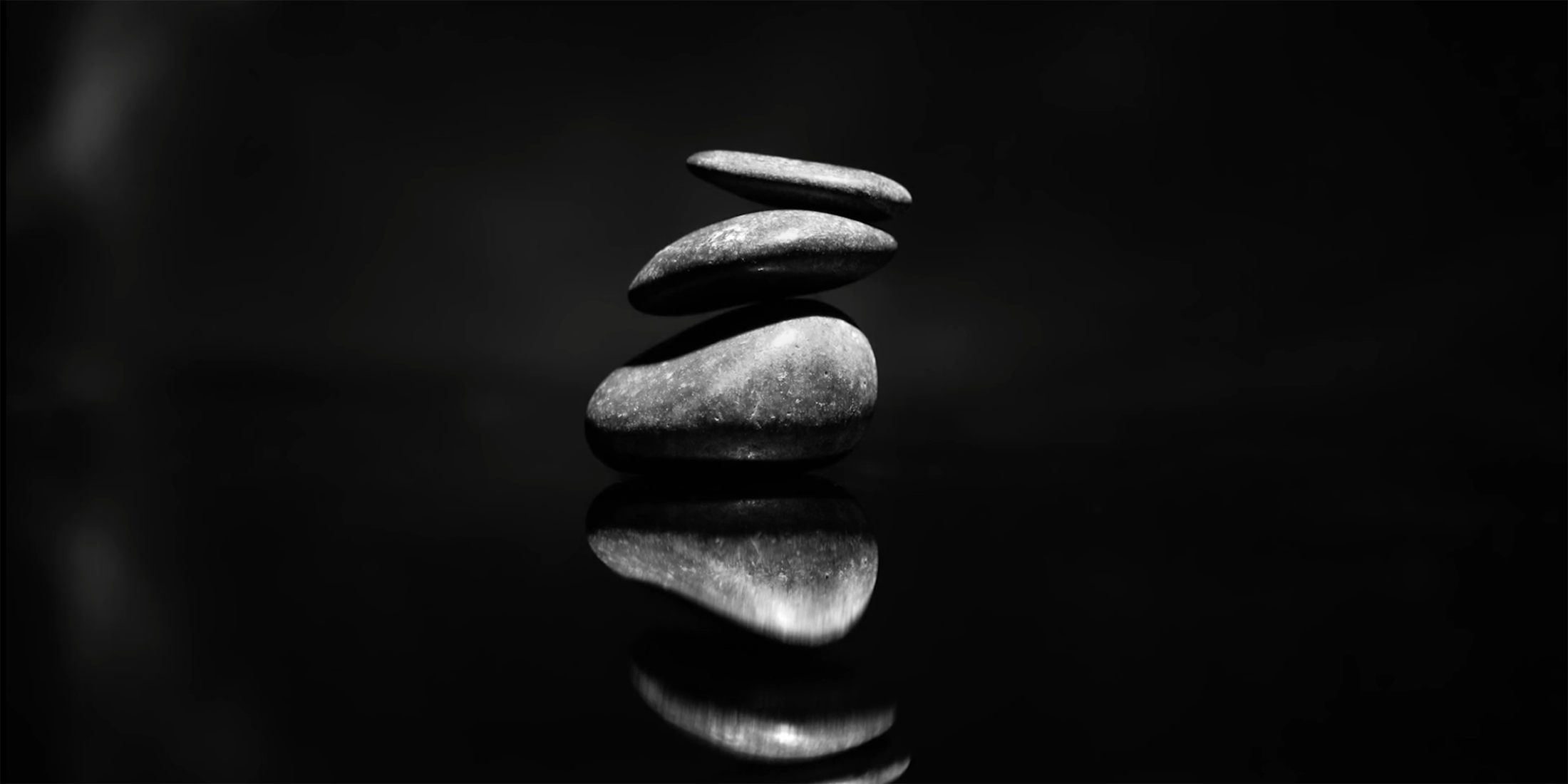 Toronto
Neo Colosseo
First revealed at IDS Toronto, Neo Colosseo is an experiential journey designed by Alessandro Munge for Caesarstone in the Fall-Winter of 2021. Inspired by Caesarstone's commitment to sustainability and its new Pebbles Collection, Neo Colosseo is so much more than an exhibition space. It is an opportunity for all of us to reflect on what tomorrow can be. Imagined as an immersive experience, Alessandro invites the guests to think beyond form and function as they wander through, look around and let their imagination run free.

Infused with the Pebbles Collection's innovative and endearing qualities, Neo Colosseo welcomes people in a dialogue with themselves and others, challenging guests to listen to their emotions, take a moment to reflect in the arena and connect with the purpose behind Caesarstone's surfaces. The Pebbles Collection was indeed ethically engineered to withstand heat and impact but more so to unite family and friends when sharing moments of life in the heart of their home.

Celebrating innovative technology and artistry featured throughout in the thermoformed bent slabs framing the entrances, in the subtle tones, and the carefully curved cuts contrasting the linear facade, the collection also beautifully contrasts and complements other natural materials like wood, metal, and textiles.

This experience is a gift to the design community and an invitation to leave the noise behind, reflect, connect, reset, and uncover what our collective future can be.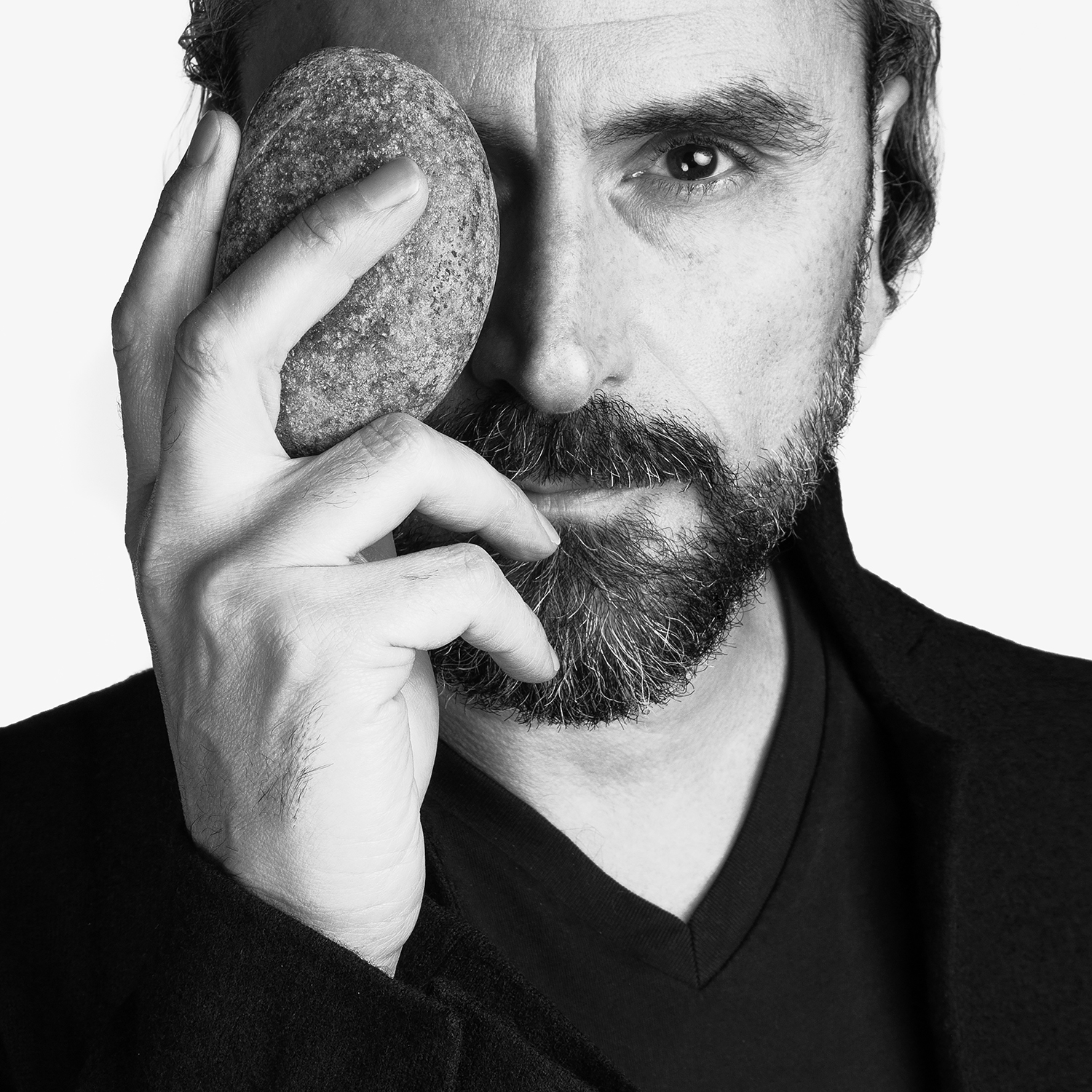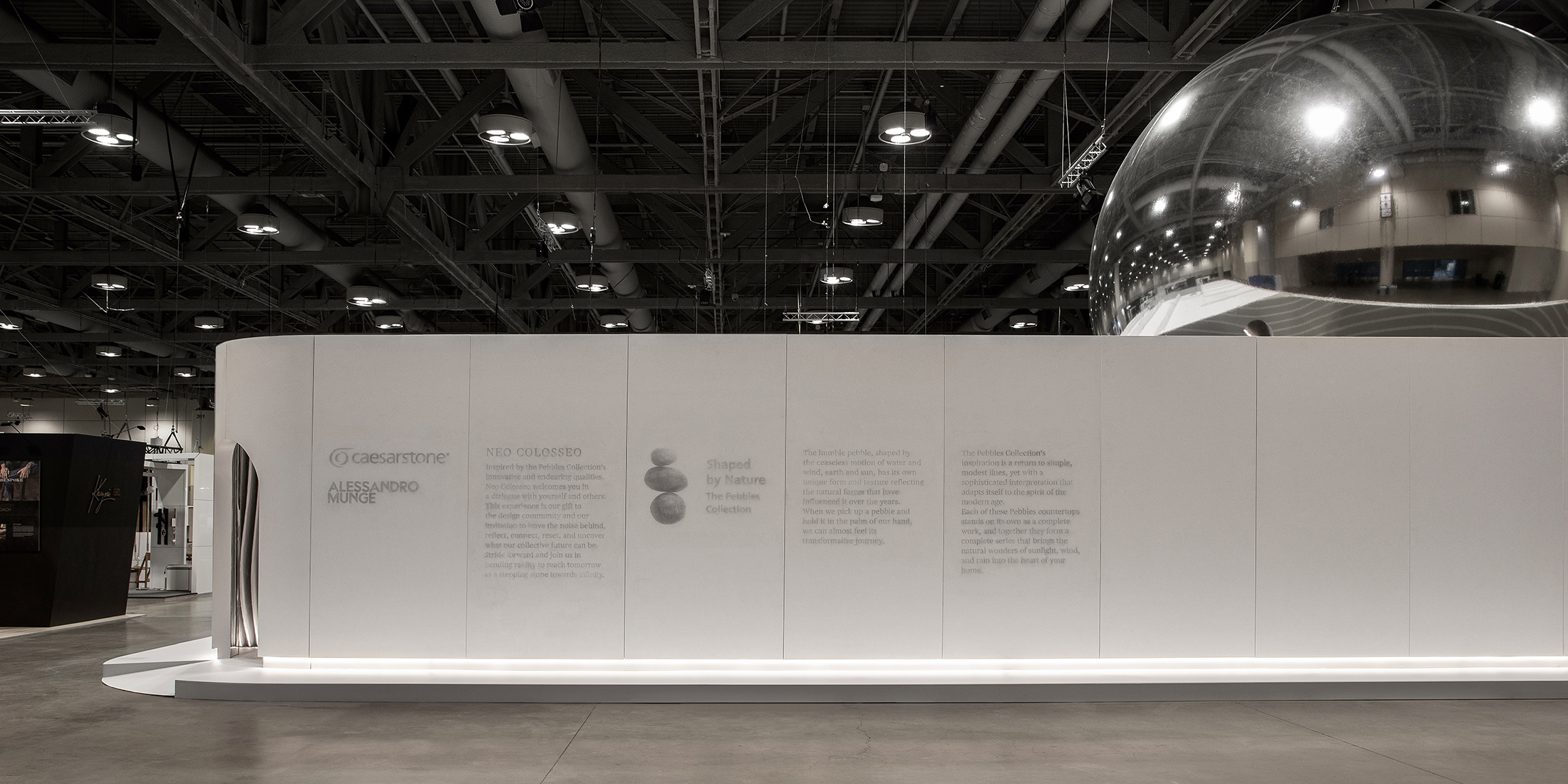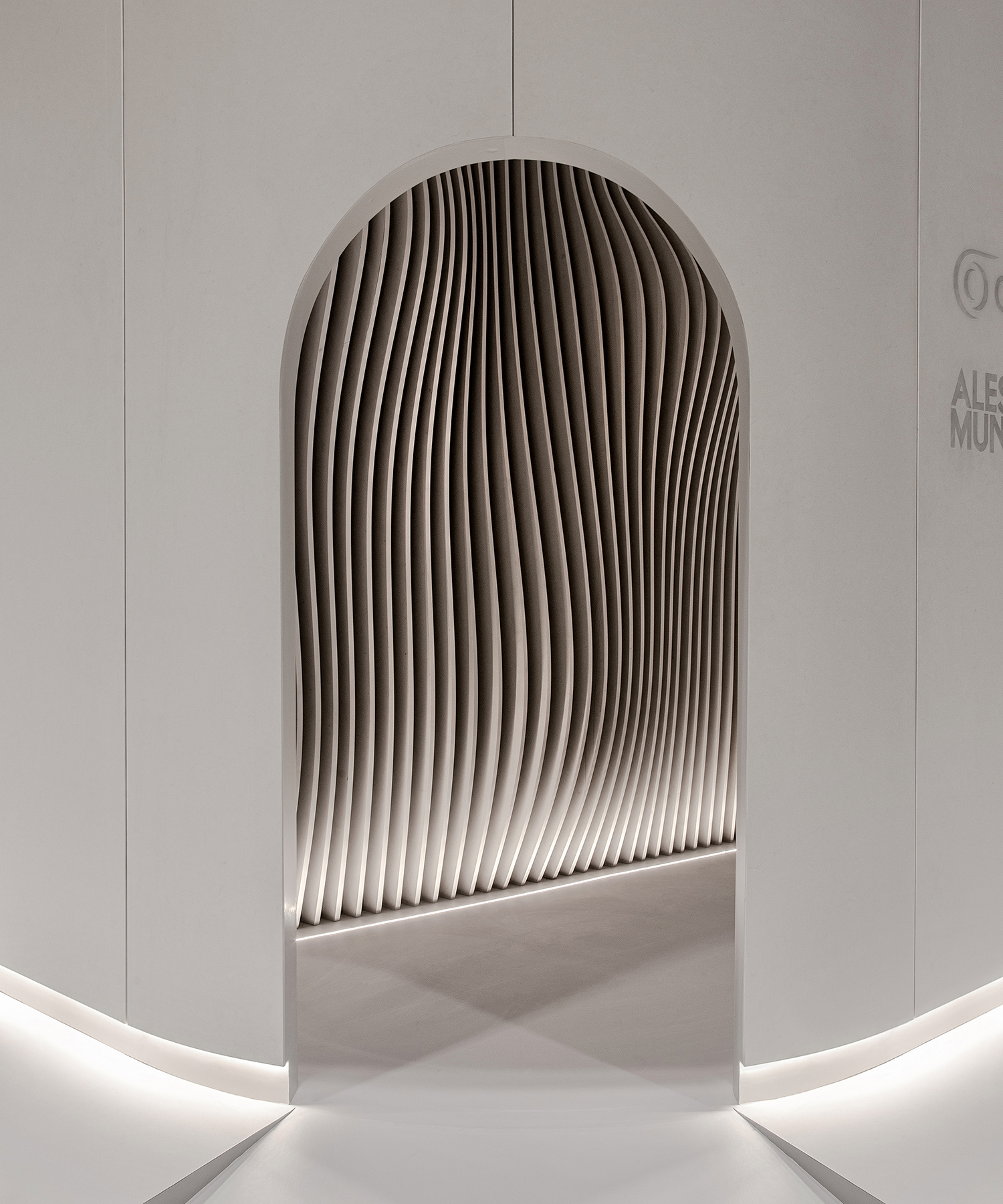 "Tomorrow starts today, so please choose durability and sustainability when selecting your next surface."
- Alessandro Munge