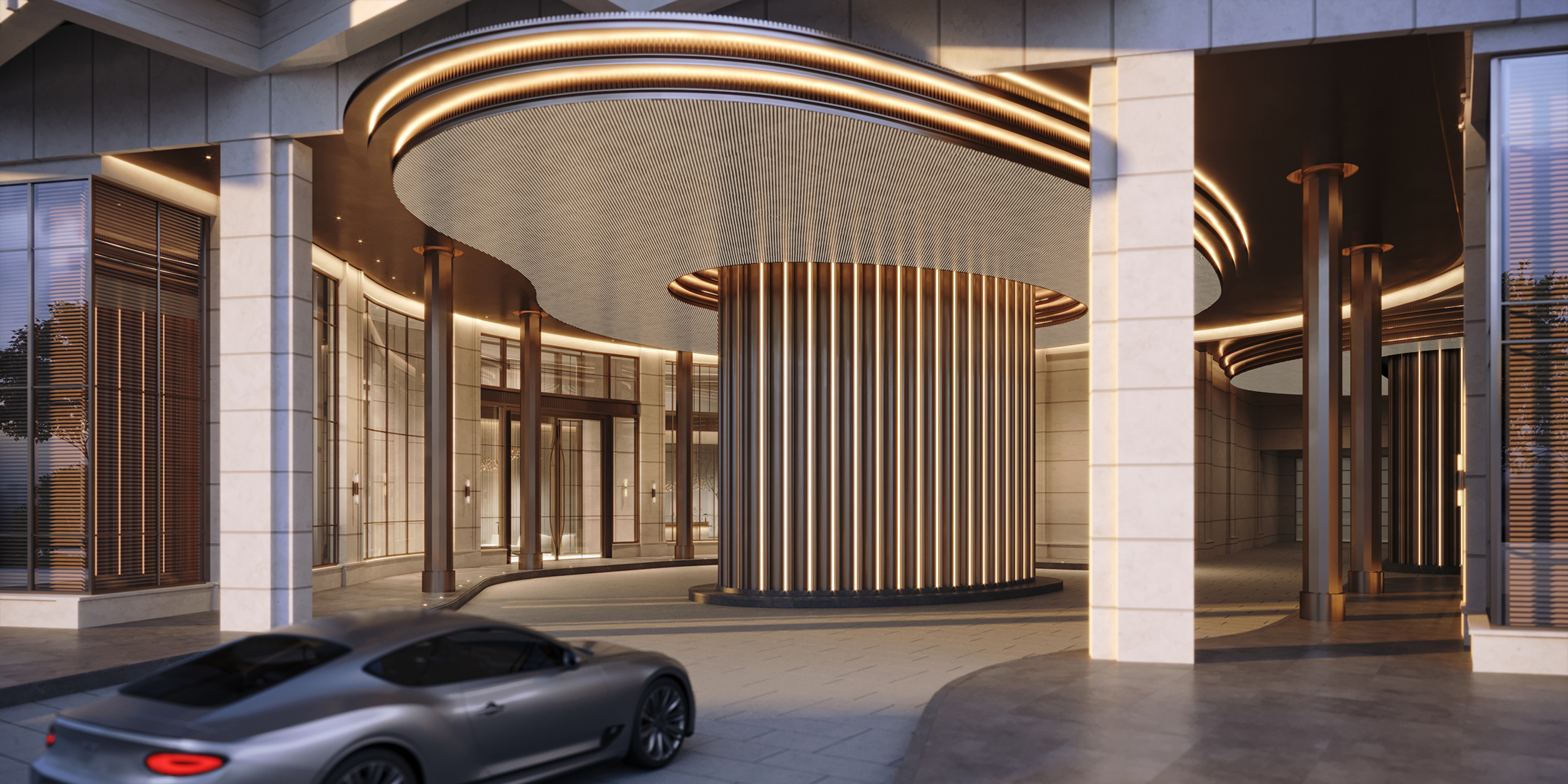 Canada | Toronto
Yonge City Square
Setting a new standard for luxury living in Toronto's Hoggs Hollow neighbourhood, Yonge City Square will feature exquisite environments, engaging amenities, and thoughtfully designed suites with oversized balconies to create a resort-like experience for modern urban living. With an immersive sense of arrival, interior and exterior amenities, and bespoke suite packages, all curated by Studio Munge, this boutique development will exude sophistication and confidence through connective space planning, luxurious finishes, and artful expressions.

Share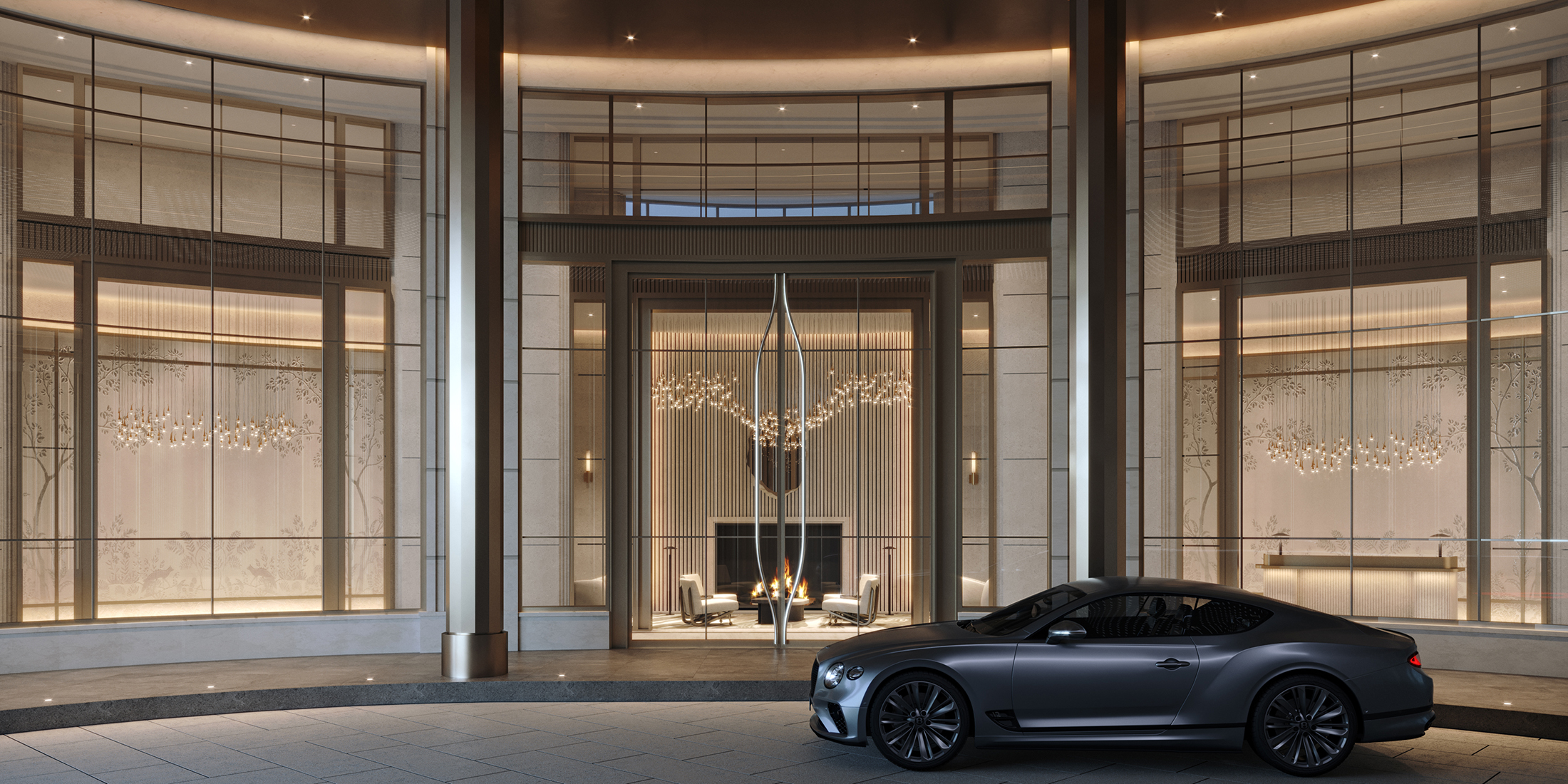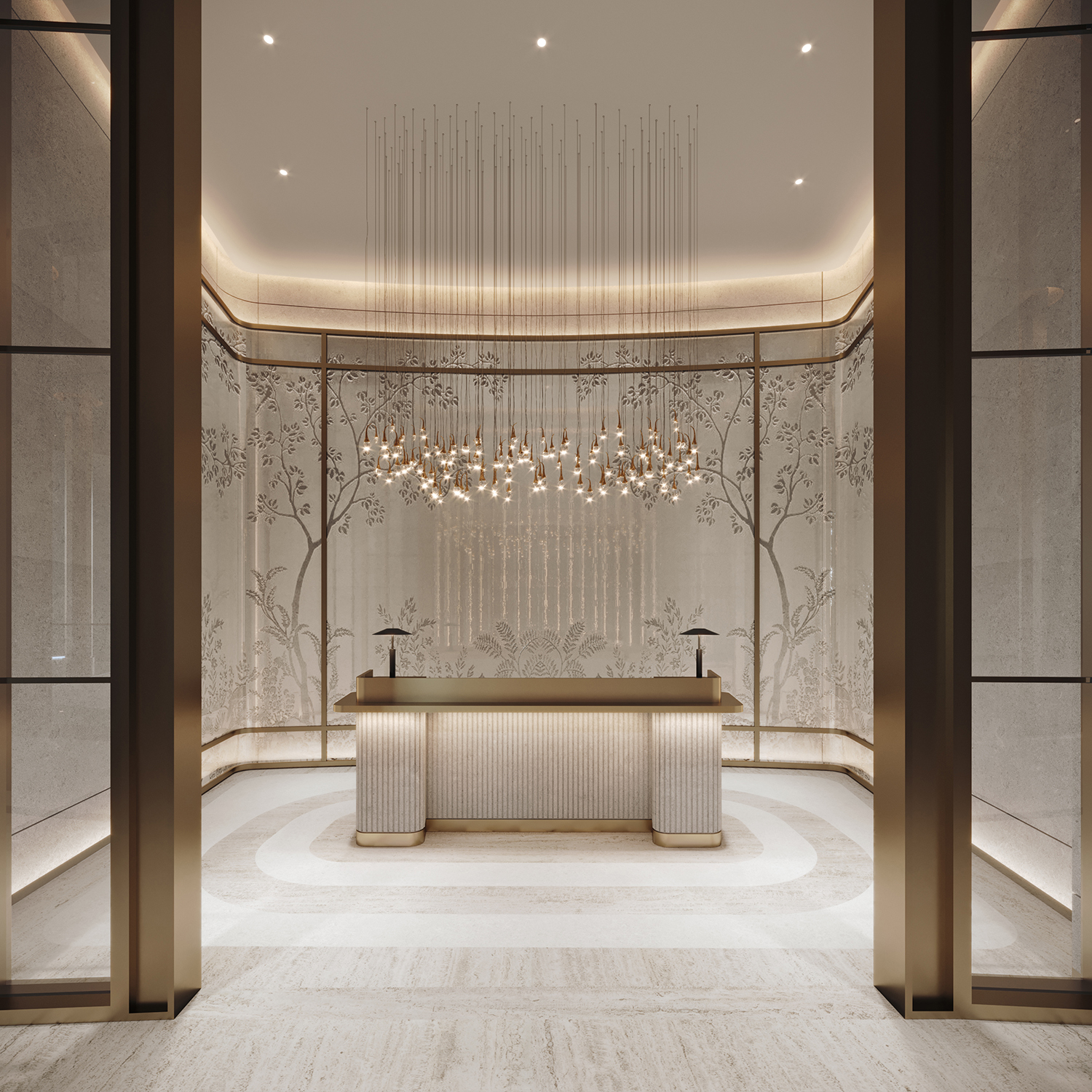 "In such a perfect location near Hoggs Hollow and the Rosedale Golf Club, it mattered to us to infuse the property with a sense of maturity and sophistication. This boutique development, imagined as a collection of private homes, exudes a great sense of confidence and timelessness, grounded with reinterpreted heritage design details."
Alessandro Munge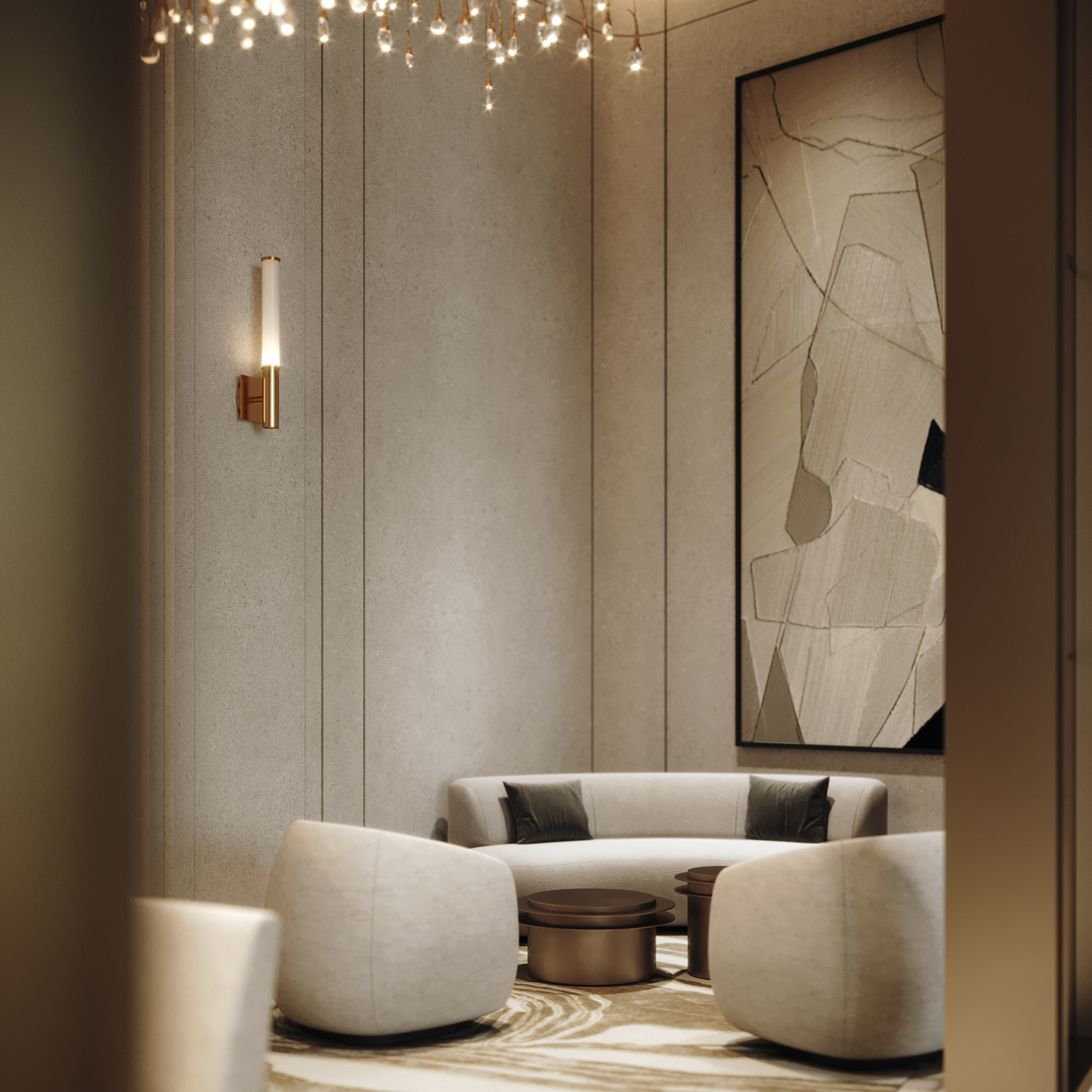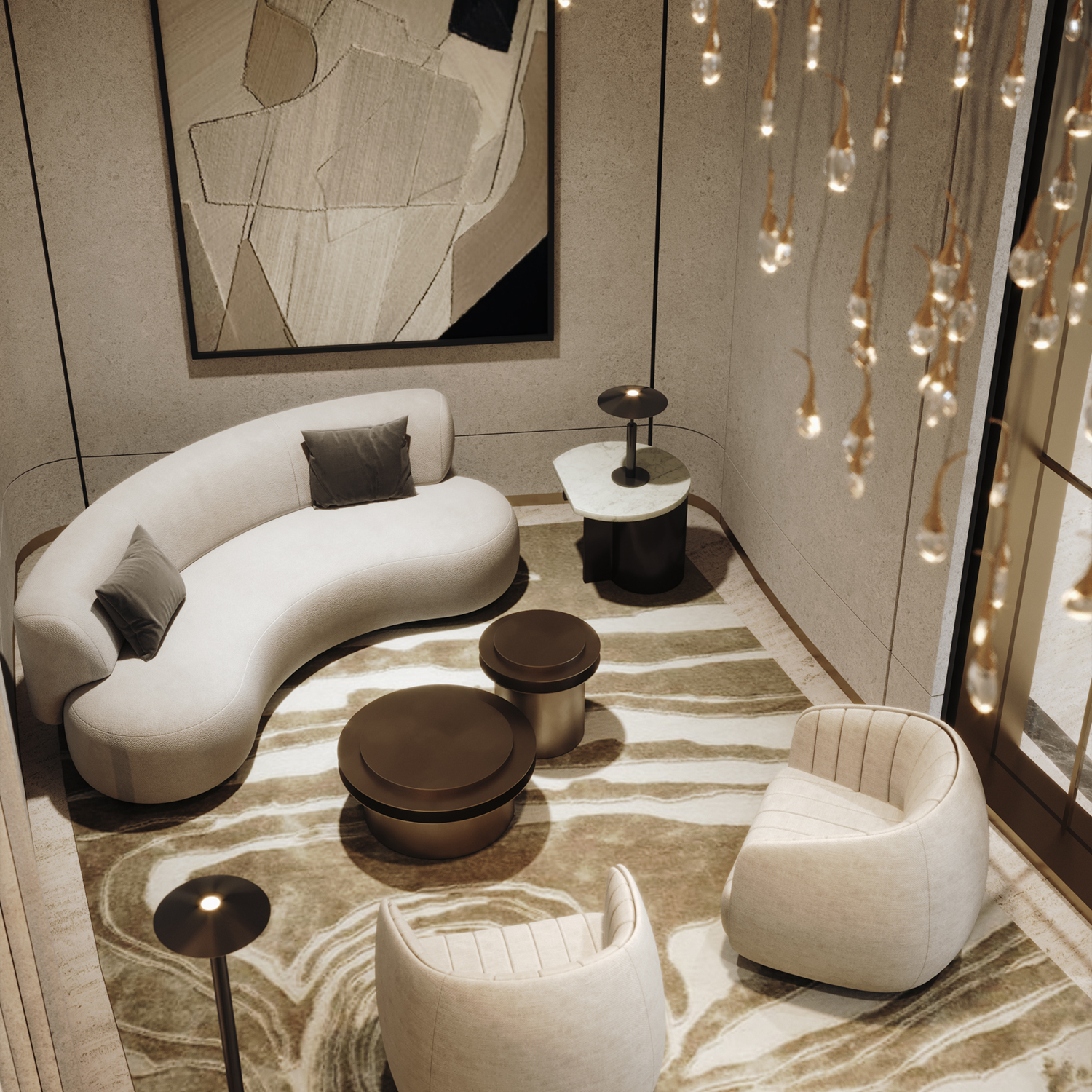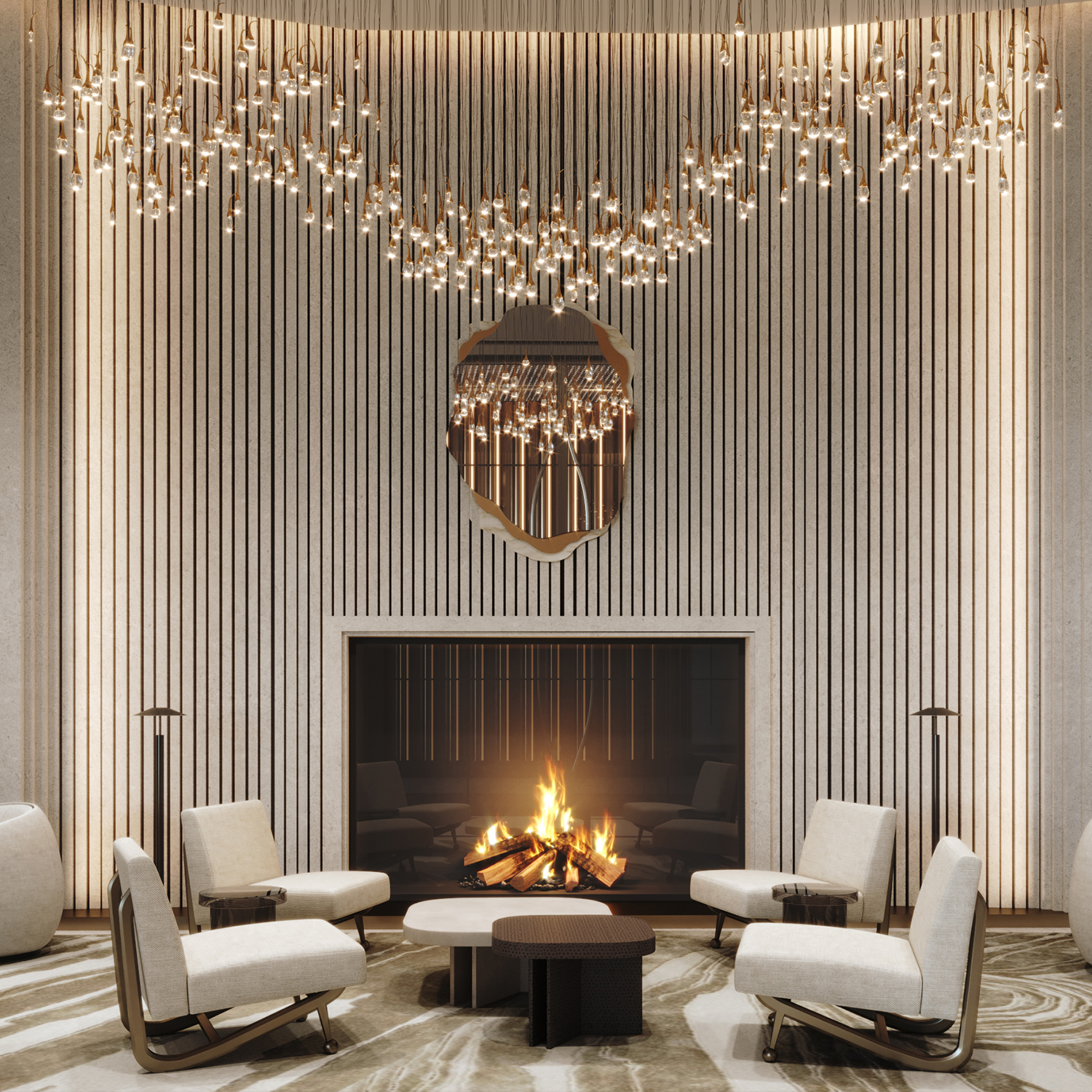 "In the warm and inviting suites, timeless dark oak floors contrast the light and airy palette. To elevate the space, transitional shaker style panels are upgraded with sophisticated fluted details while reeded glass upper cabinet doors add a hint of glamour with texture and sheen."
Alessandro Munge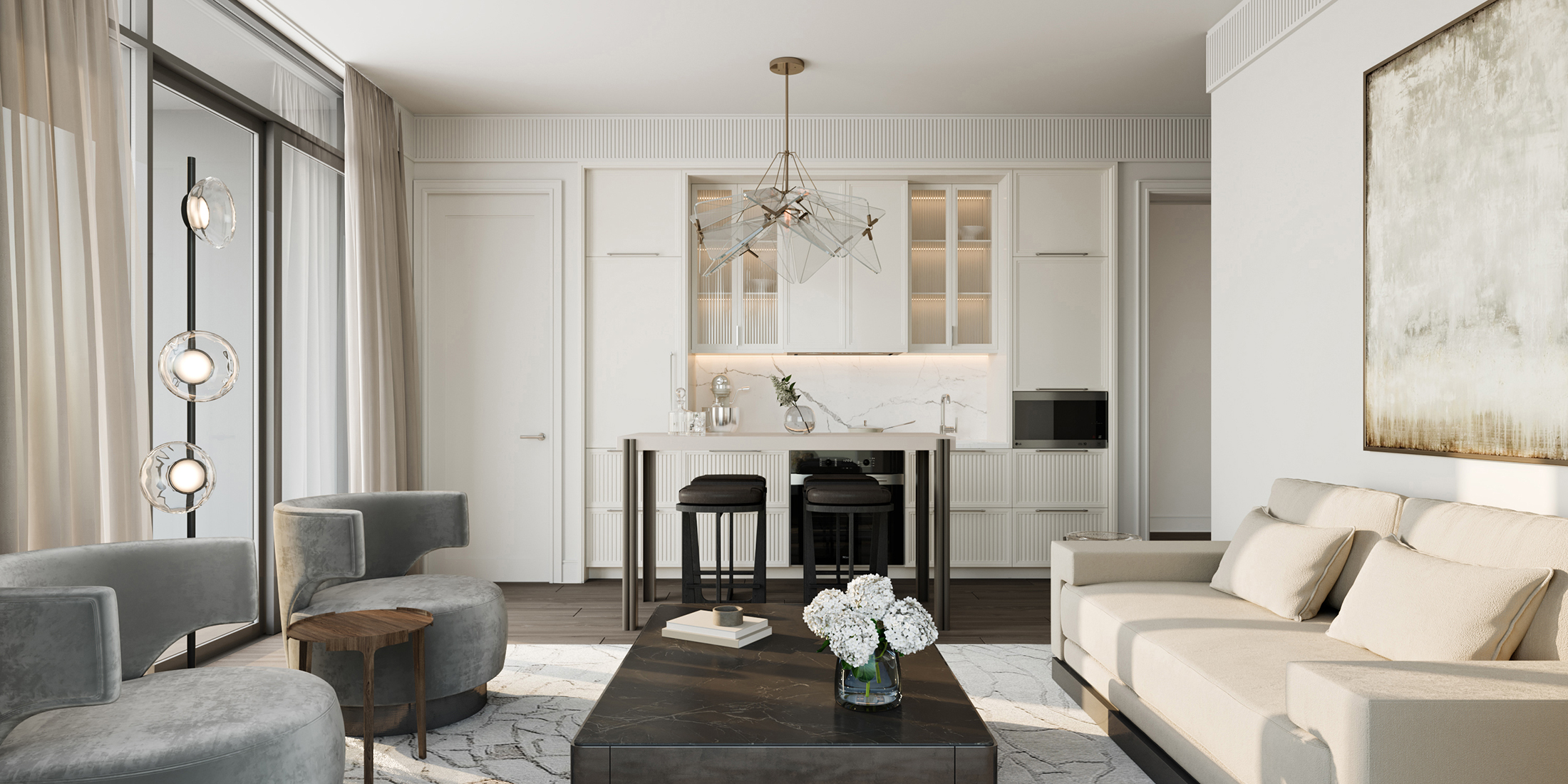 "Yonge City Square is multigenerational and multilayered. And so we think about parents and grandparents interacting with the next generation without over-simplify age groups. We think about young kids but also teenagers and their needs. We consider spaces as experiences that can create a tighter bond between individuals and generations. But we also think about the transformative nature of space, evolving a golf simulator into a private screening room and cocktail lounge."
Alessandro Munge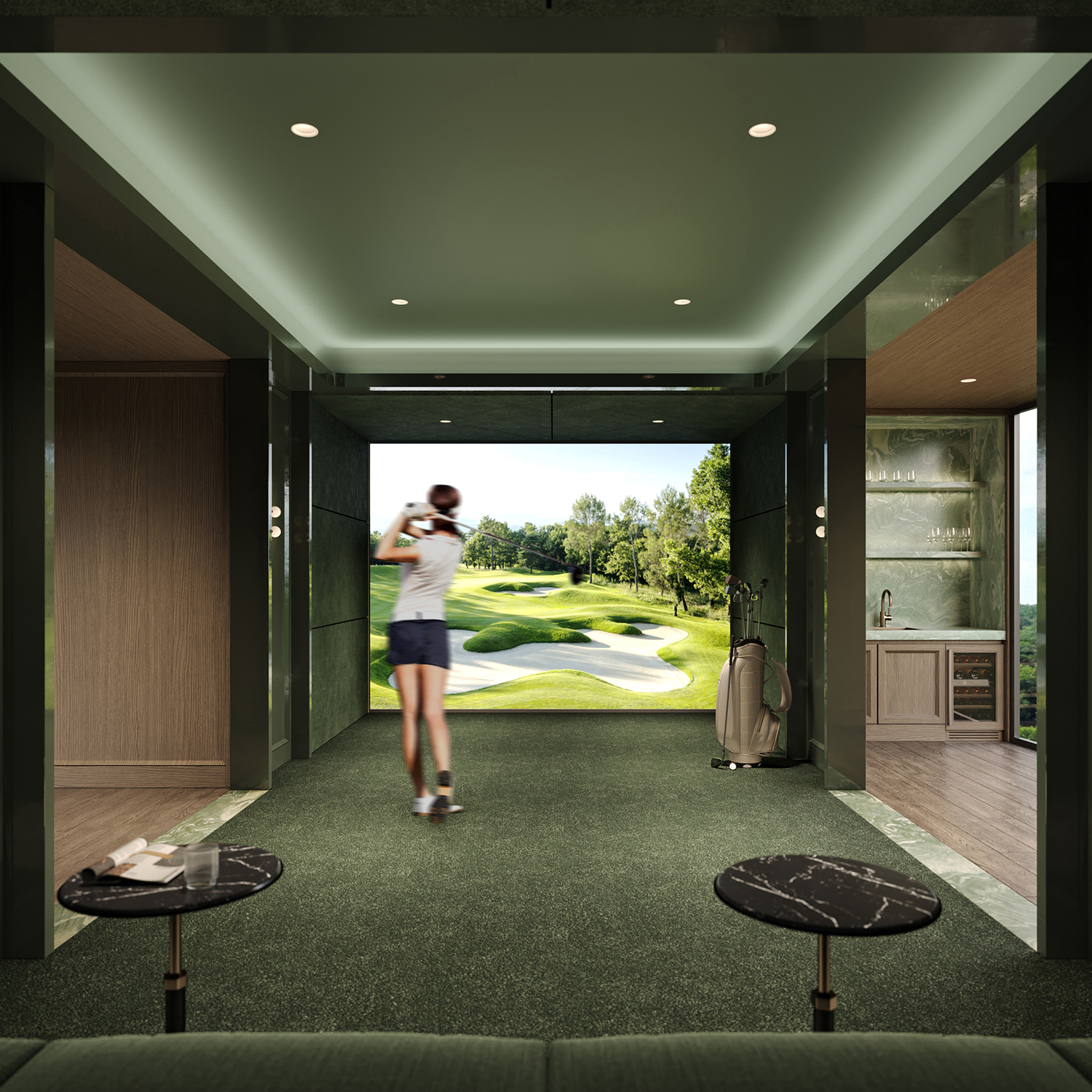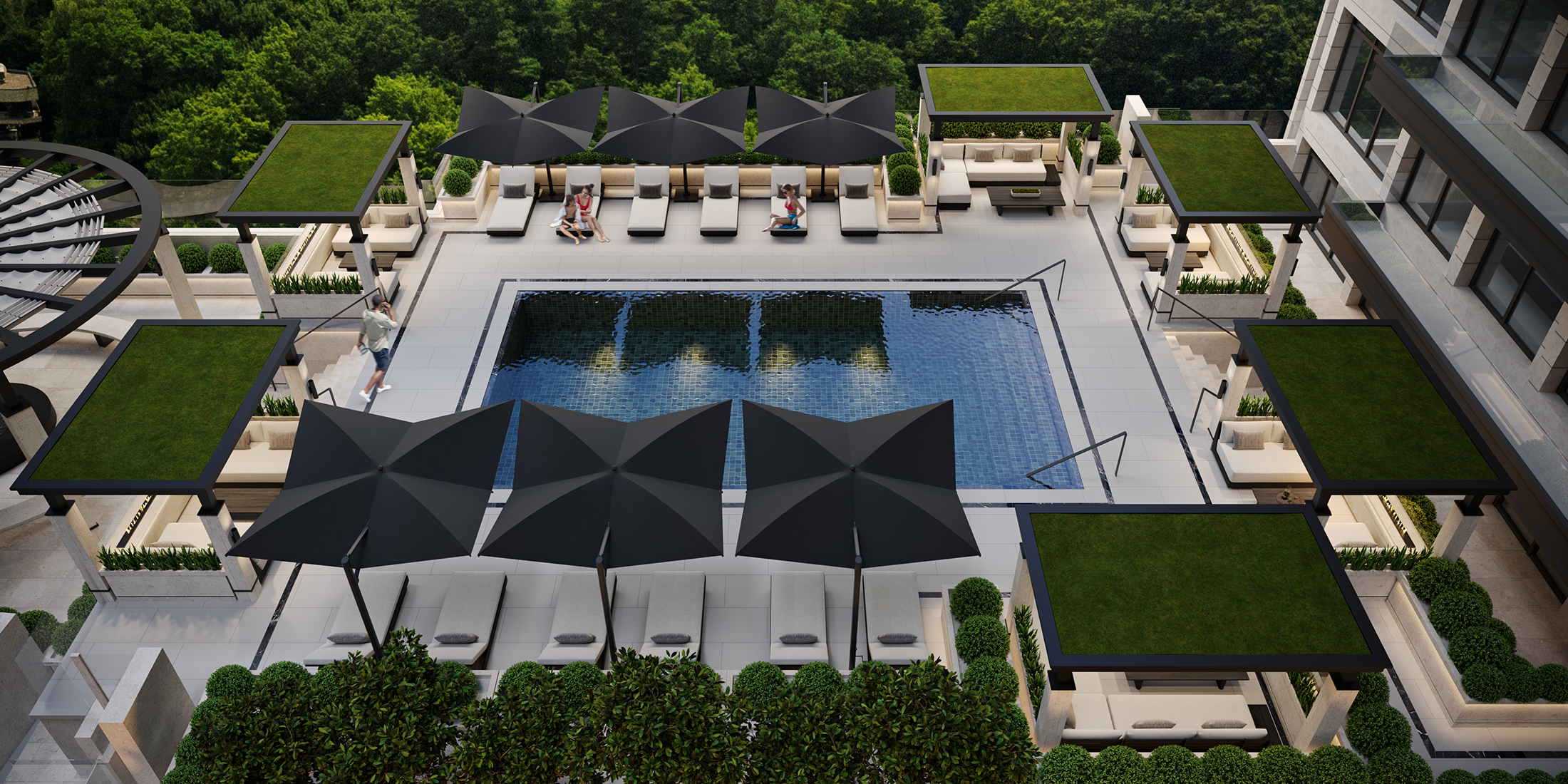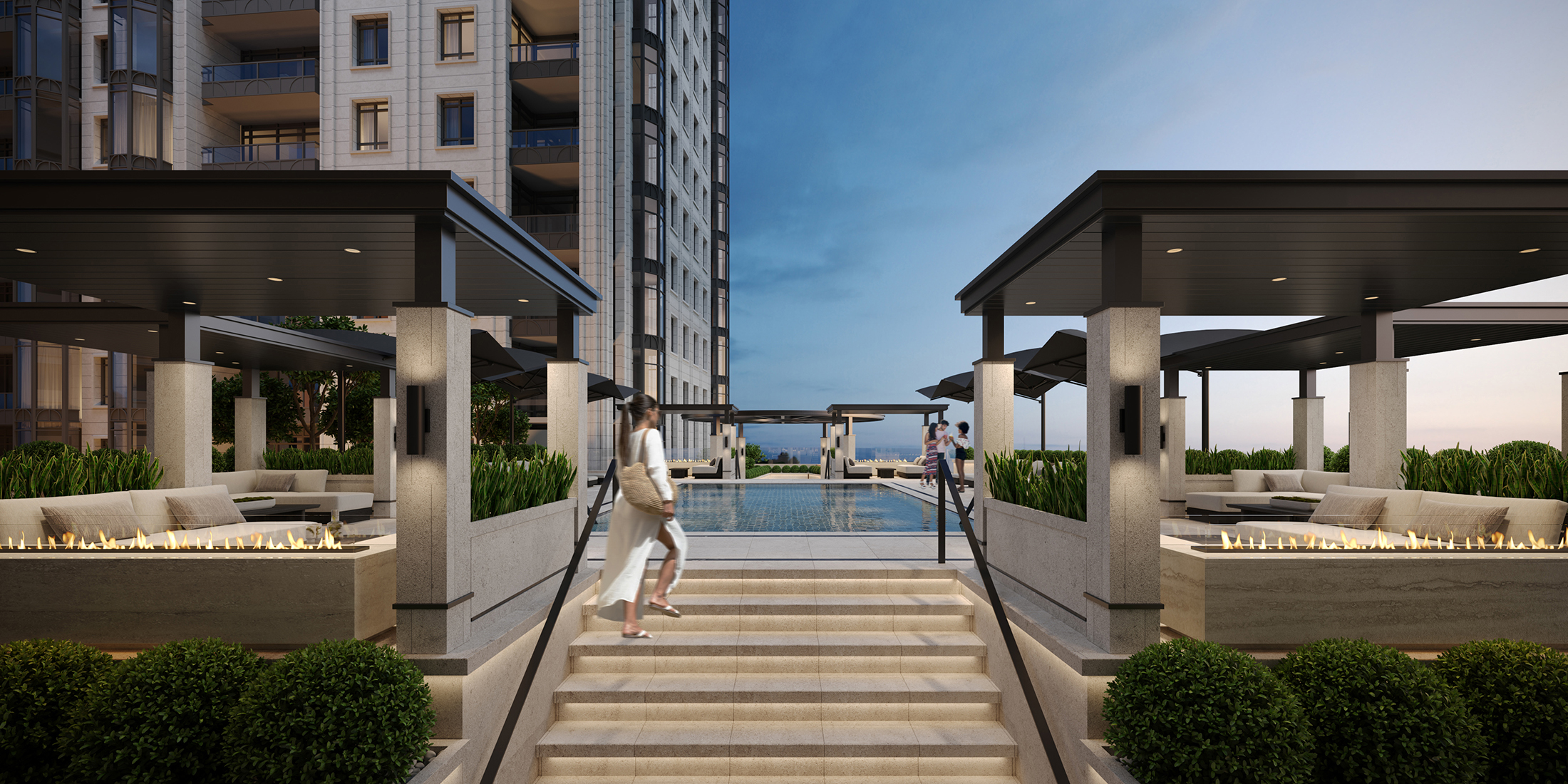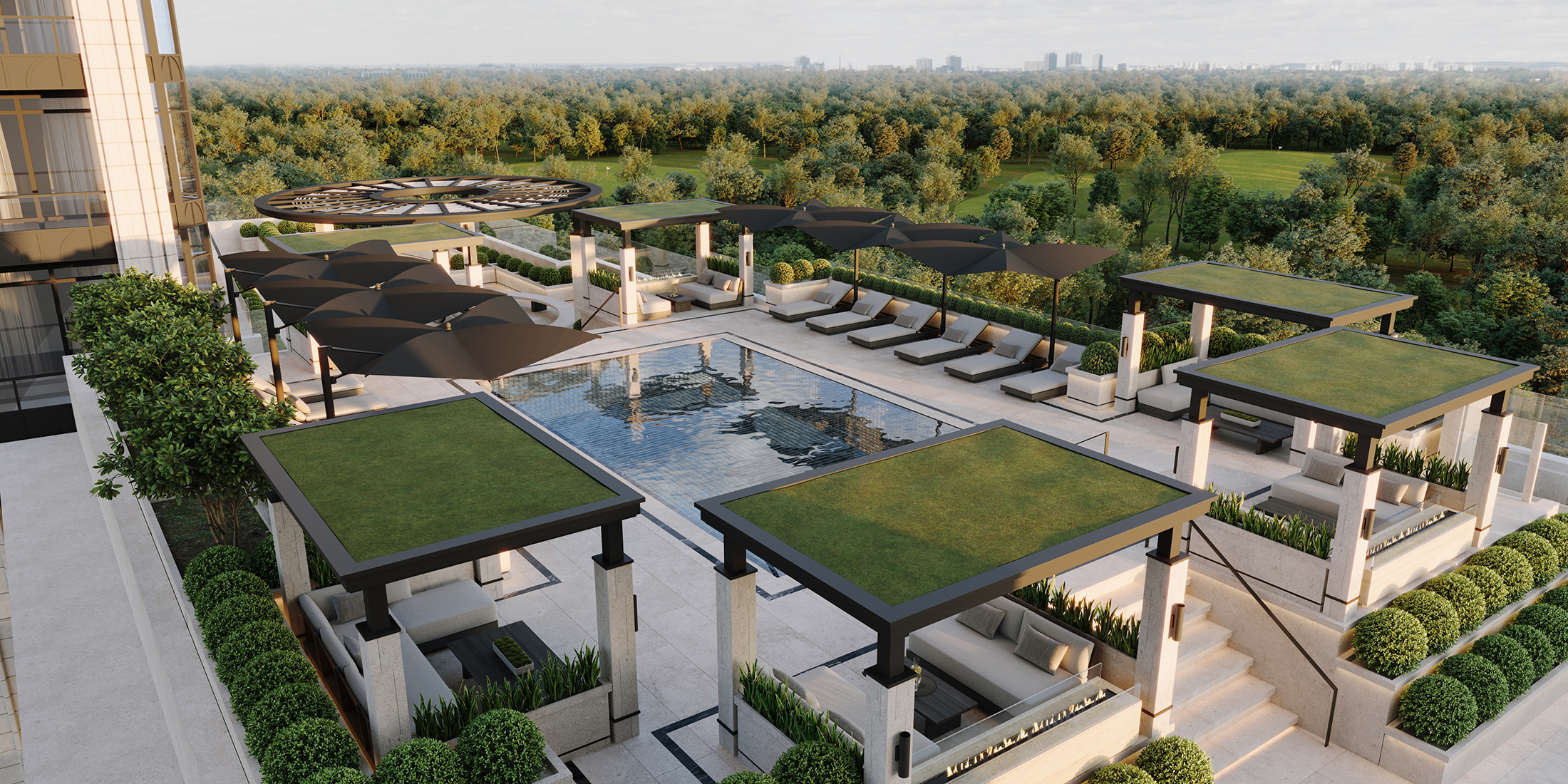 "The rooftop terrace is incredibly engaging, with many areas for people to congregate in, whether lounging in a private cabana, relaxing around a firepit or playing on the putting green. It is all intimate and cosy or playfully dynamic and open when it needs to be to create a meaningful sense of community and invite people to connect with the environment and each other."
Alessandro Munge