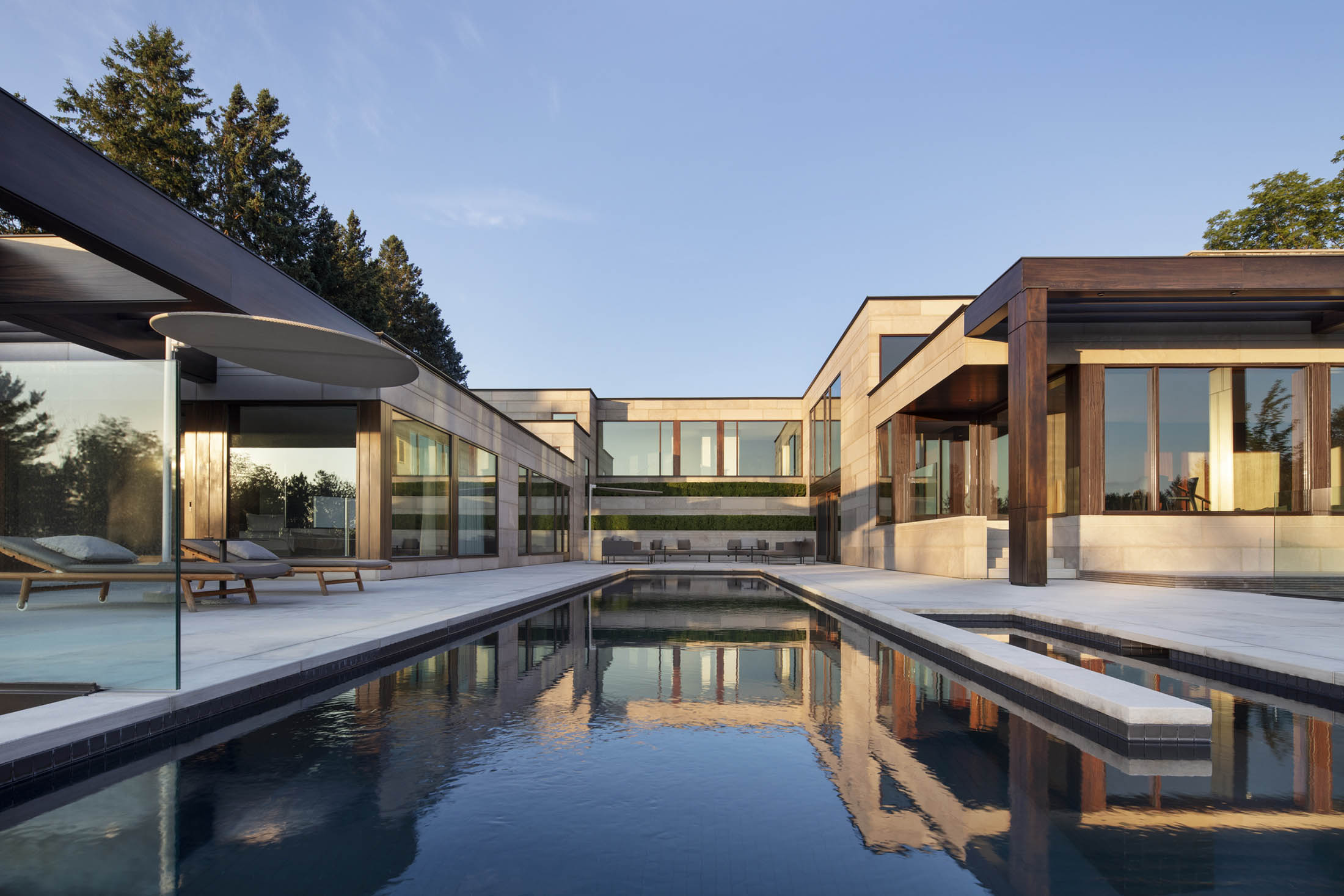 Canada | Toronto
Watch Hill Residence
A beacon of contemporary design among rural Ontario, this private residence embodies the holistic relationship between architecture and interior design. Set atop a hillside and integrated into the landscape, the home's magnificent views of the sprawling countryside simultaneously evoke sensations of calmness and purity.

Intriguing architectural layers evolve throughout the home, revealing more depth and spacious modern conveniences. Across two wings and six tiered floors, the study, multiple lounges, spa, kitchen and bedrooms are connected by minimalist staircases and continuous floor-to-ceiling windows. Creating a true sense of place, all Canadian-sourced materials were exclusively incorporated into the home's modern design: sapele wood exterior finishes and millwork, white oak flooring, Eramosa limestone as well as Algonquin limestone in a variety of finishes including sandblasted on the outer walls, smooth-honed in the entrance-way and polished on the entrance floor tiles.

This property's original foundation is a celebrated structure from gifted Canadian architect Ron Thom. Amongst a handful of modern era architects, his discipline and craft greatly impacted modern architecture throughout the 1960s, 70s and 80s. Thom's signature ability to bring the outside in, effortlessly creates zen-like moments found and perpetuated by Alessandro Munge in his own redesign.

Share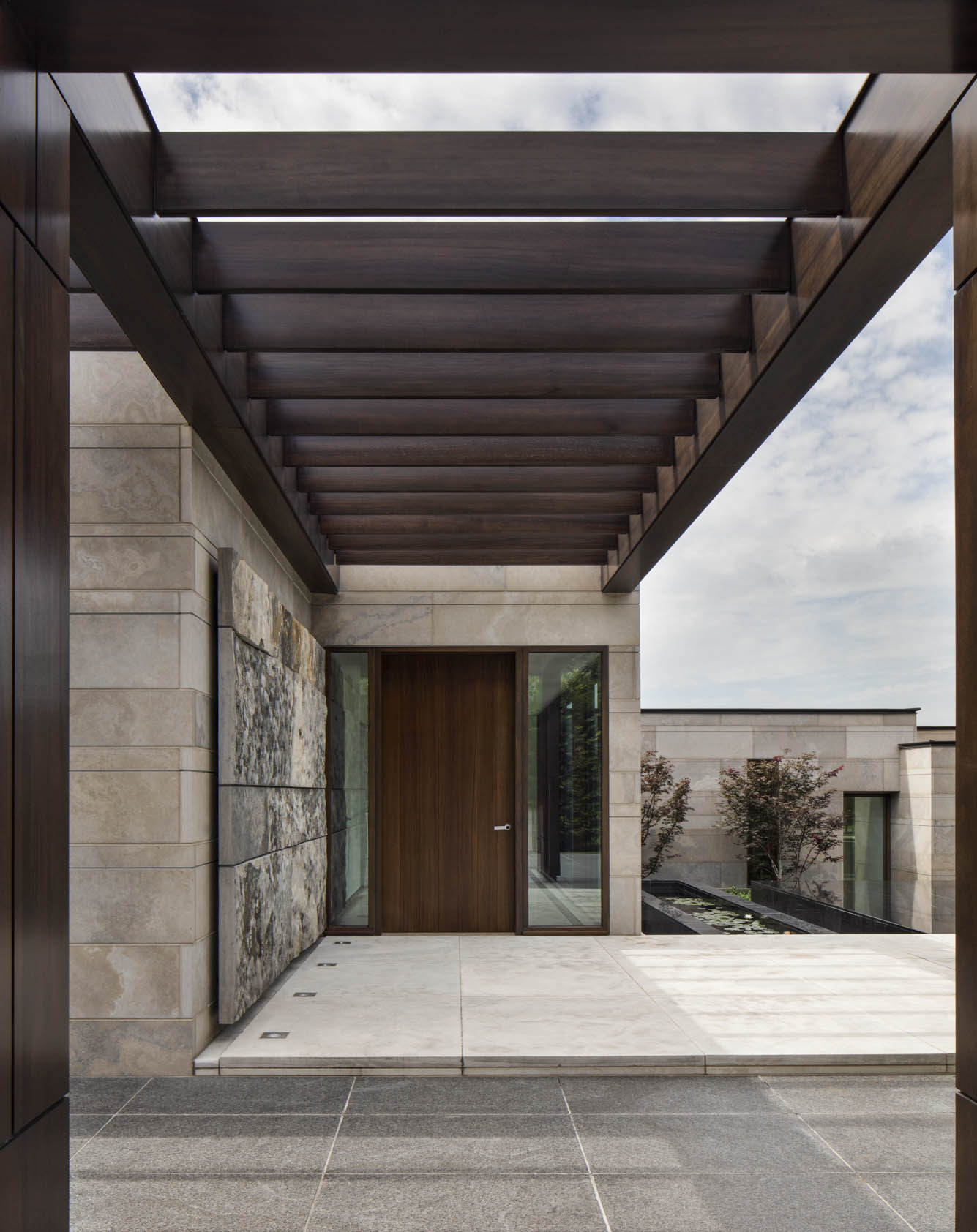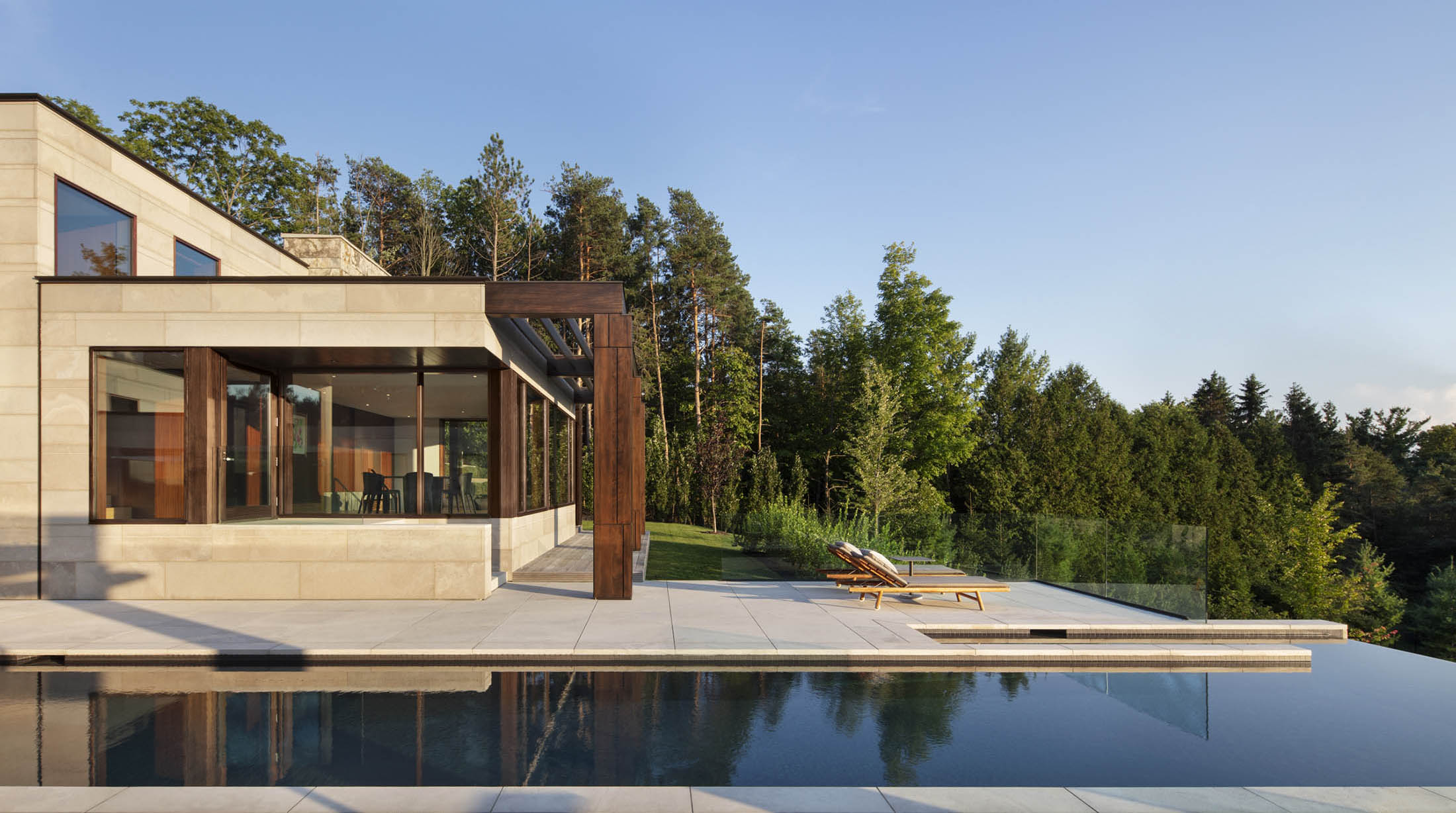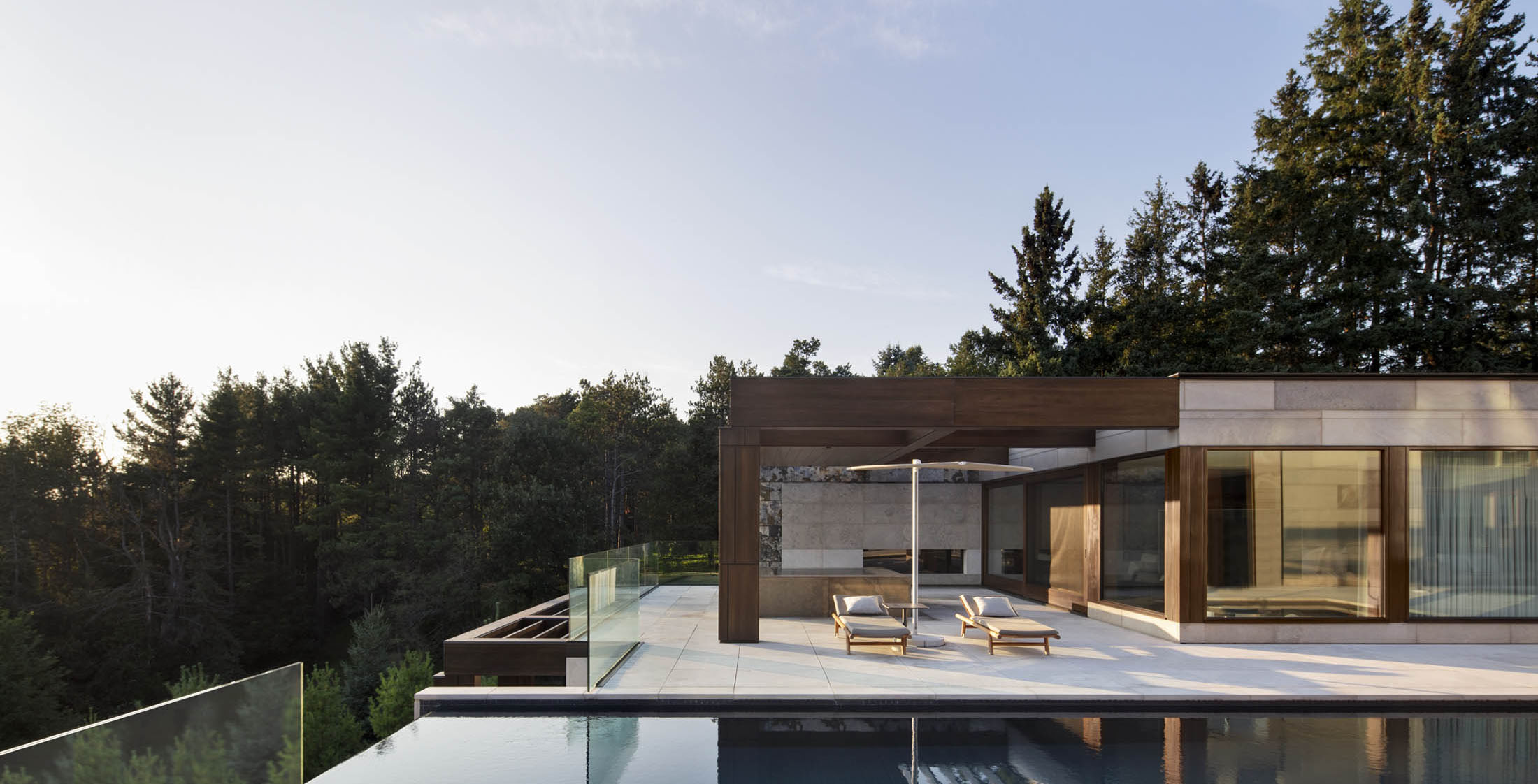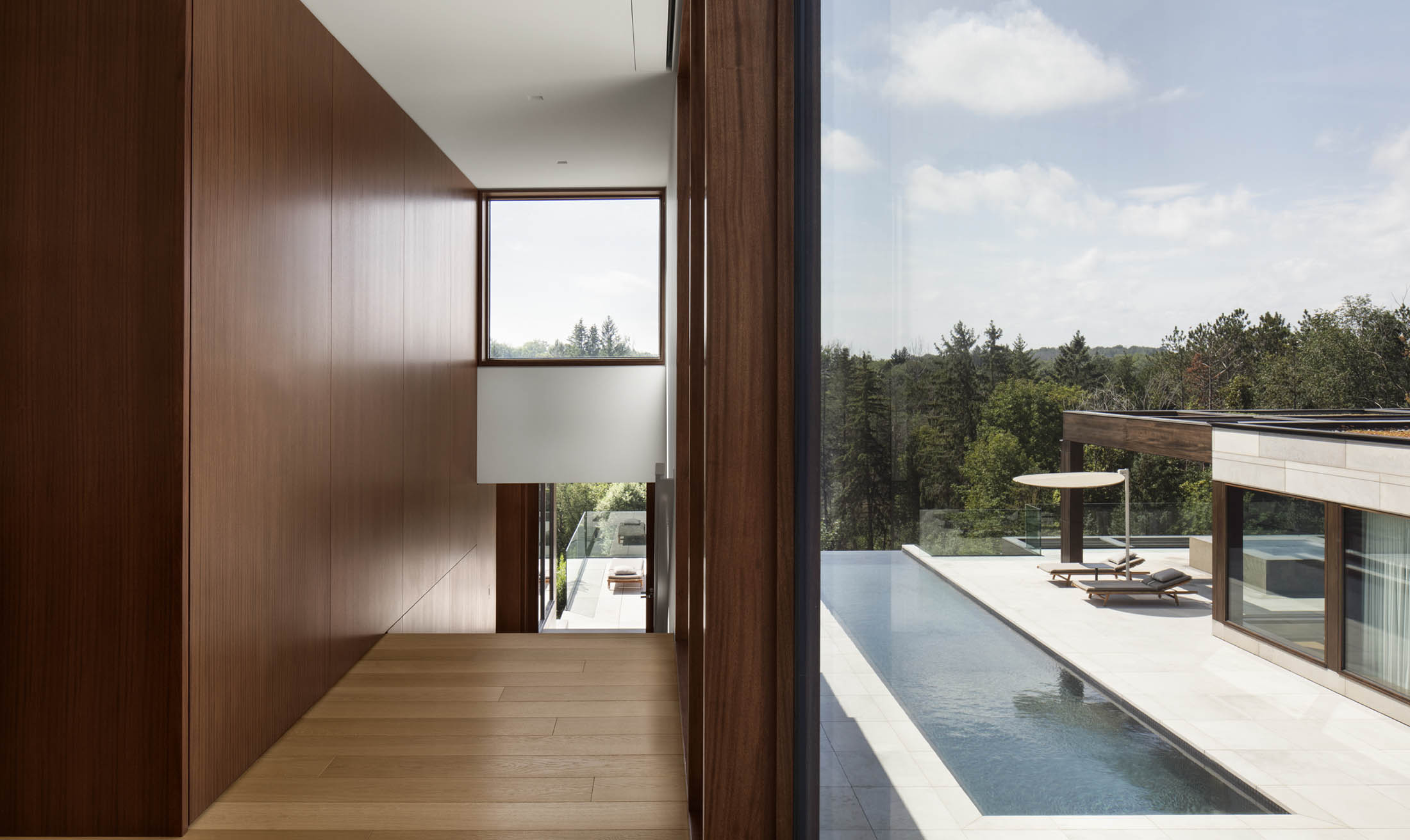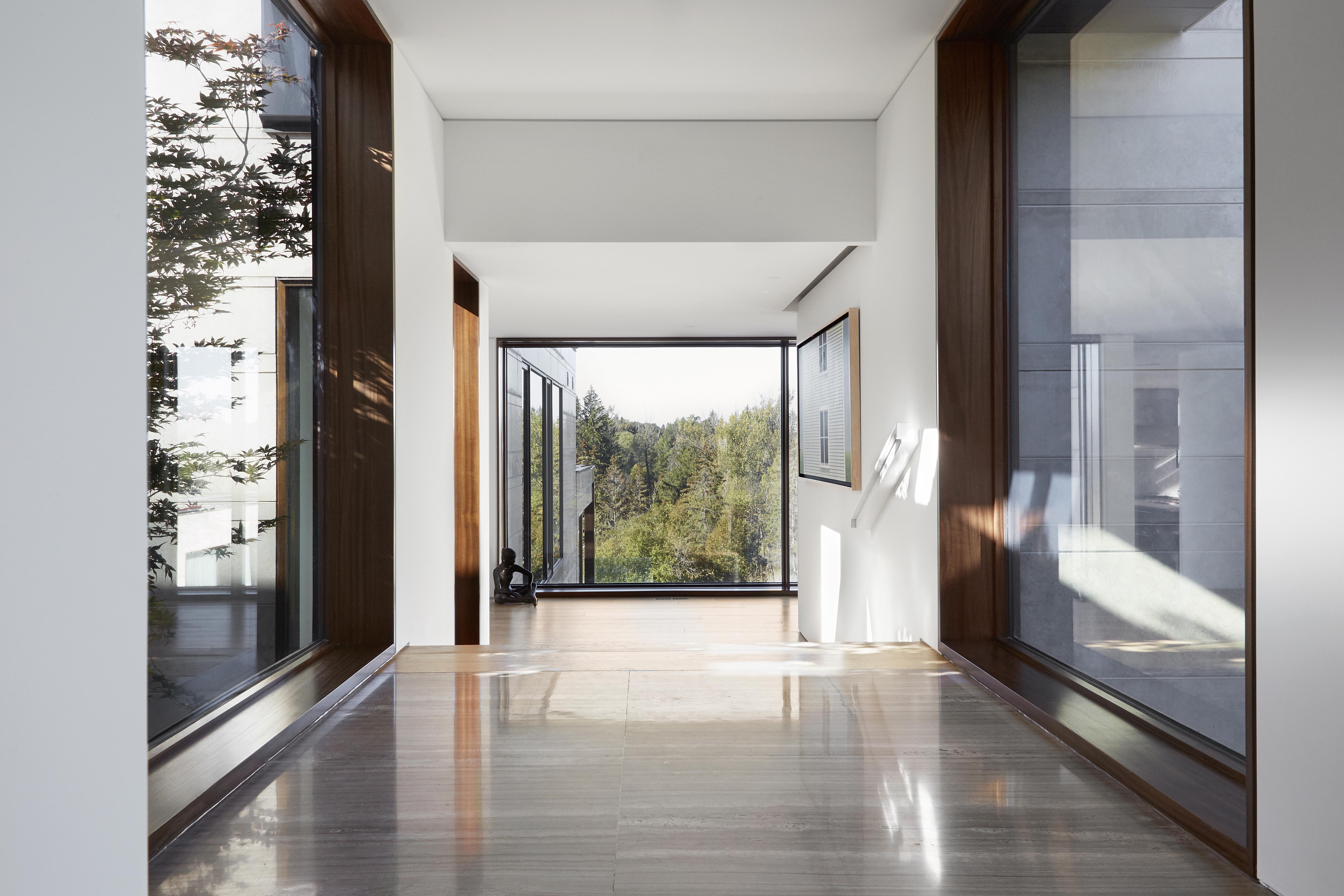 "Architecture has always been a passion of mine. In transforming both the exterior and interior design of this original Ron Thom home was a once in a life time experience to truly share my vision."
- Alessandro Munge