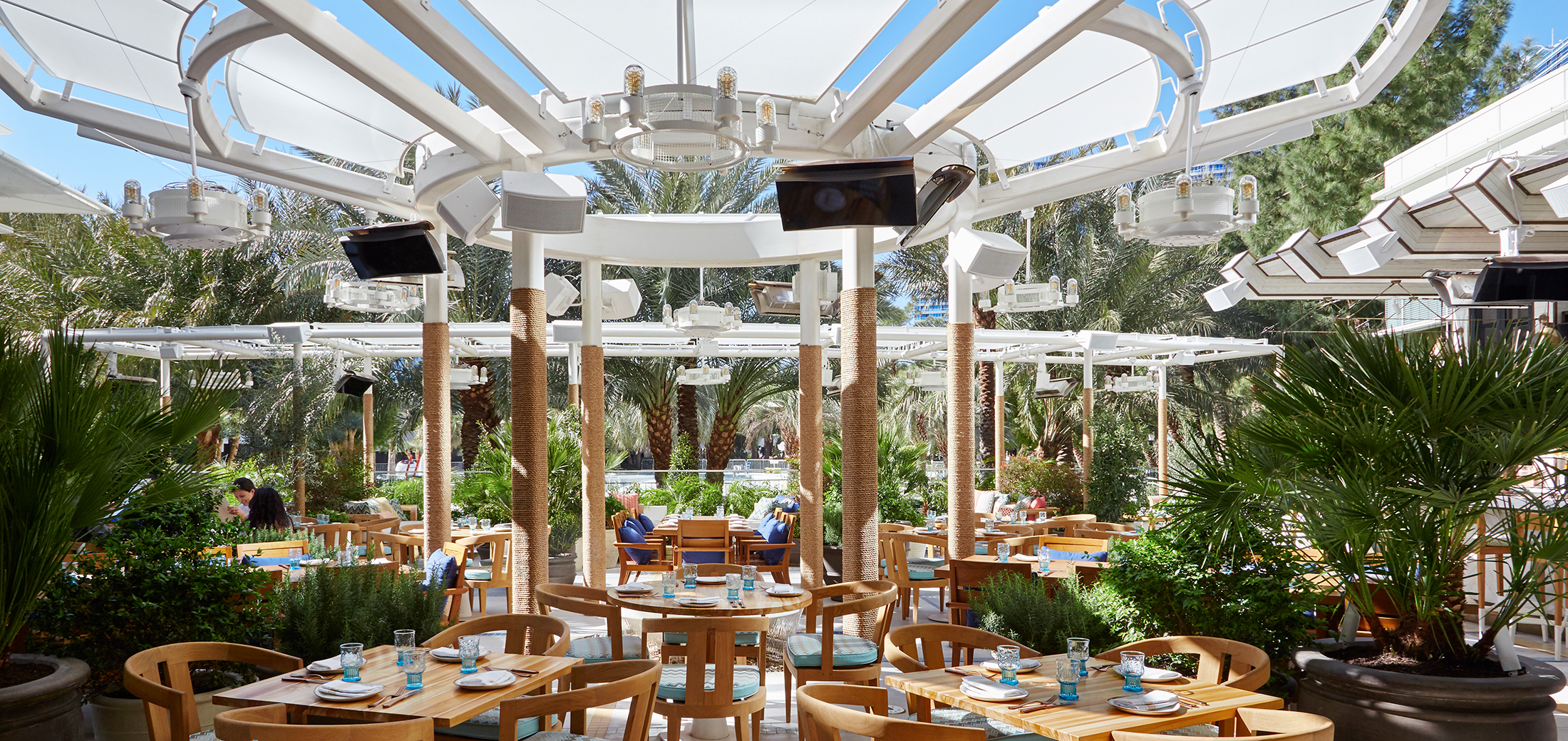 USA | Las Vegas
Salt & Ivy Café and Patio Bar
Located in the heart of Aria Resort and Casino, this unique indoor/outdoor lounge dining concept brings southern California Coastal cuisine to the heart of the famed Las Vegas Strip. Featuring glowing interiors and a lush patio designed by Studio Munge, Salt & Ivy Café and Patio Bar (previously known as Herringbone) dons rich tones and dynamic architectural details.

Inspired by comforting continental residential interiors, the guest is instantly welcomed into a warm and sophisticated space curated with eclectic yet modern touches. Experiencing Salt & Ivy genuinely feels like visiting a friend's home and its sensational backyard. Shrouding the all-teak lounge furniture is the patio's centrepiece: an all-white 13-foot architectural trellis that offers a soft cover, reflecting light while containing the crisp air filtered by the surrounding landscaping.
Share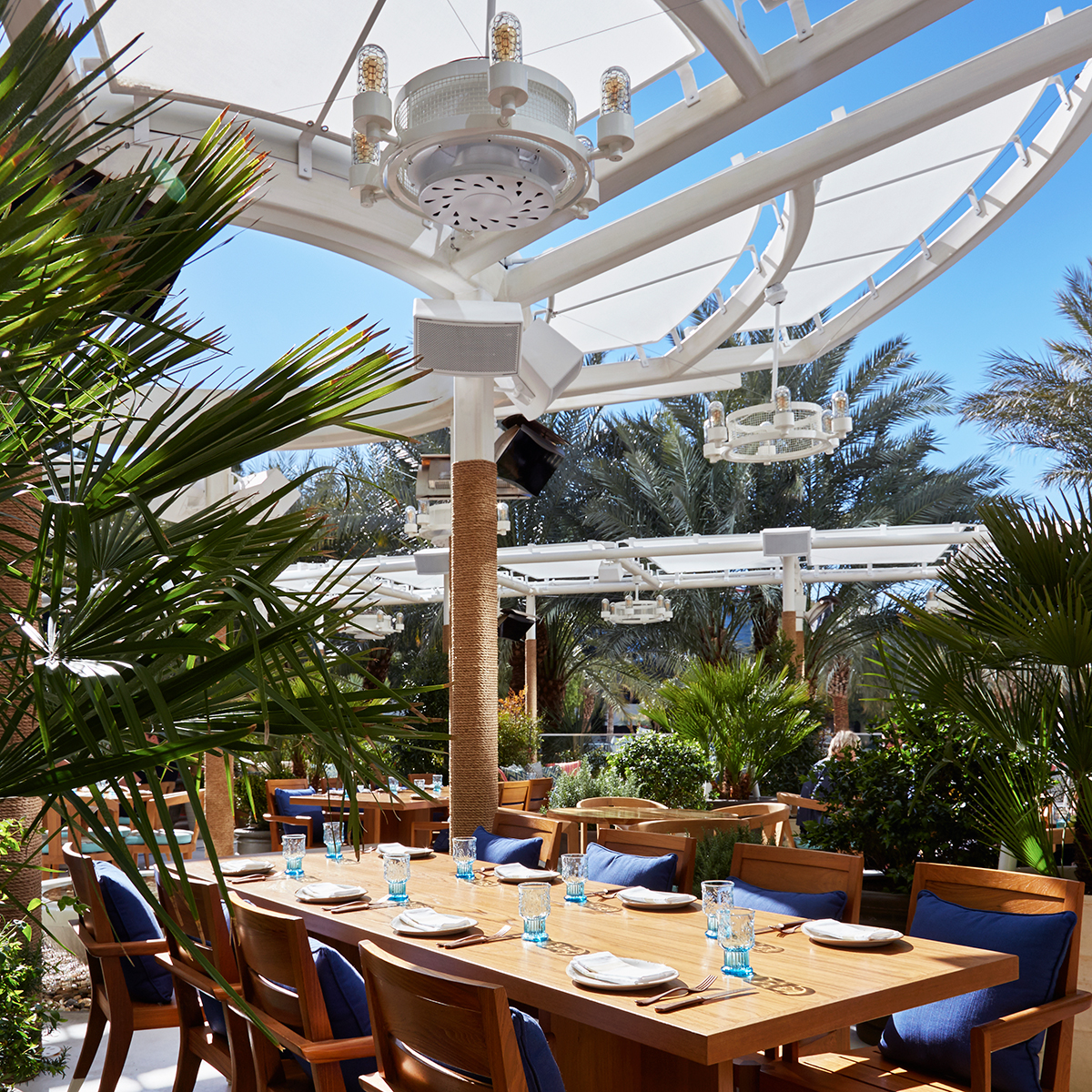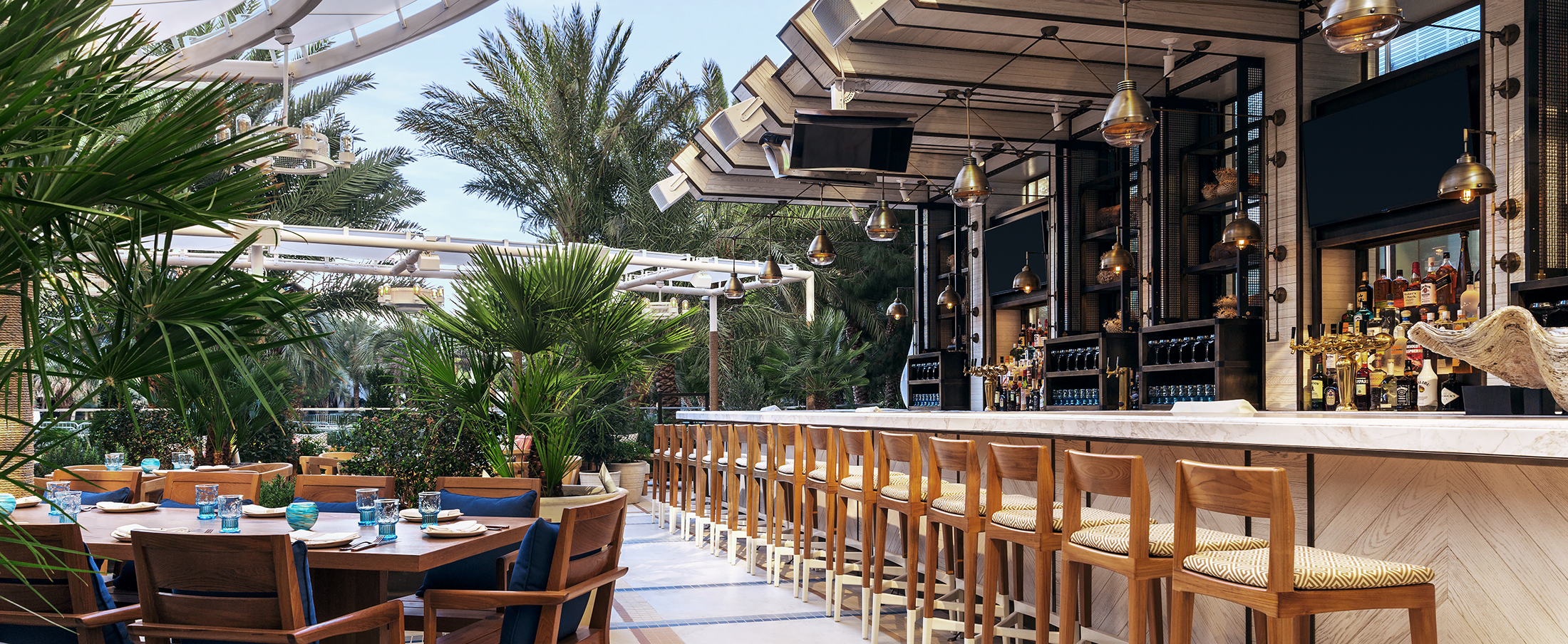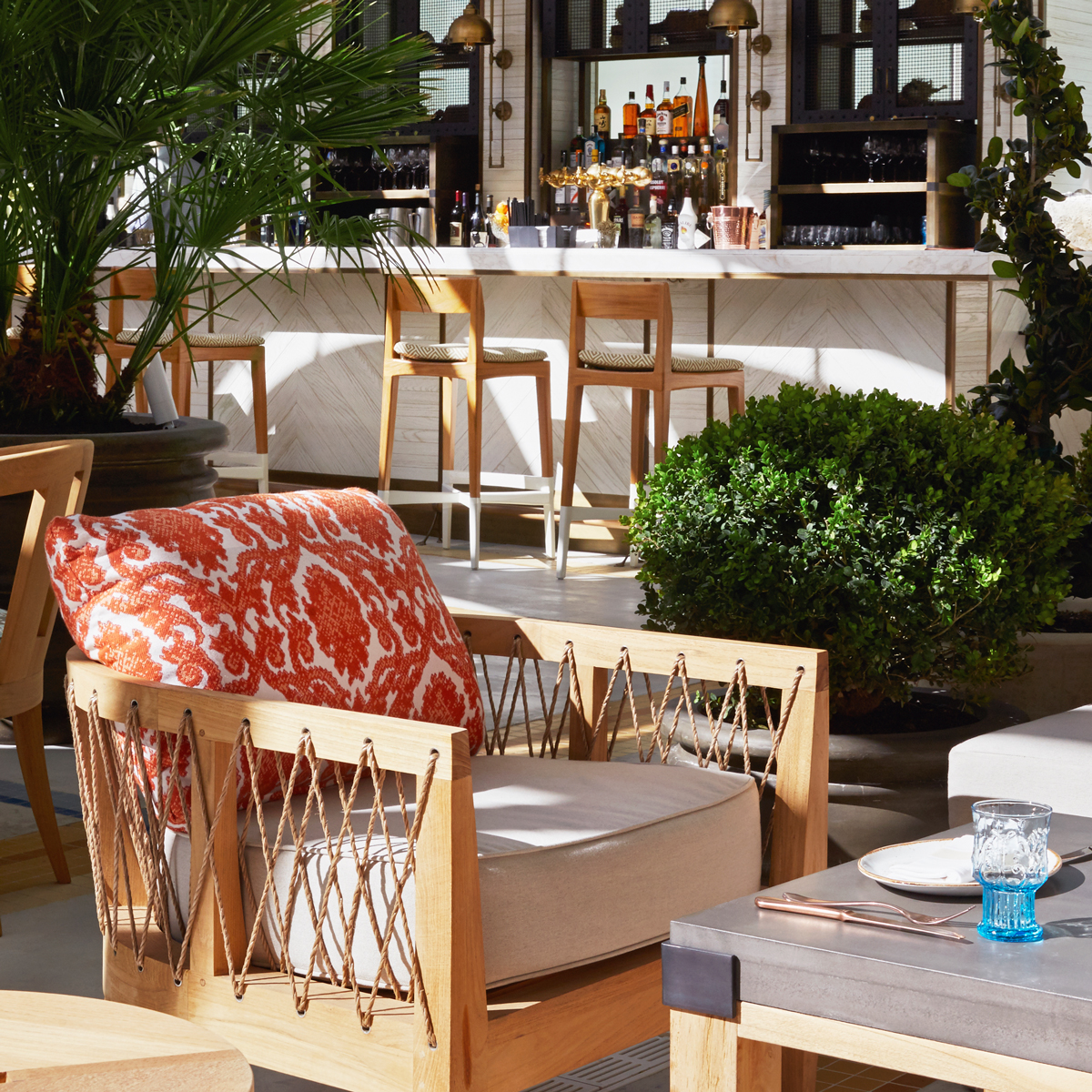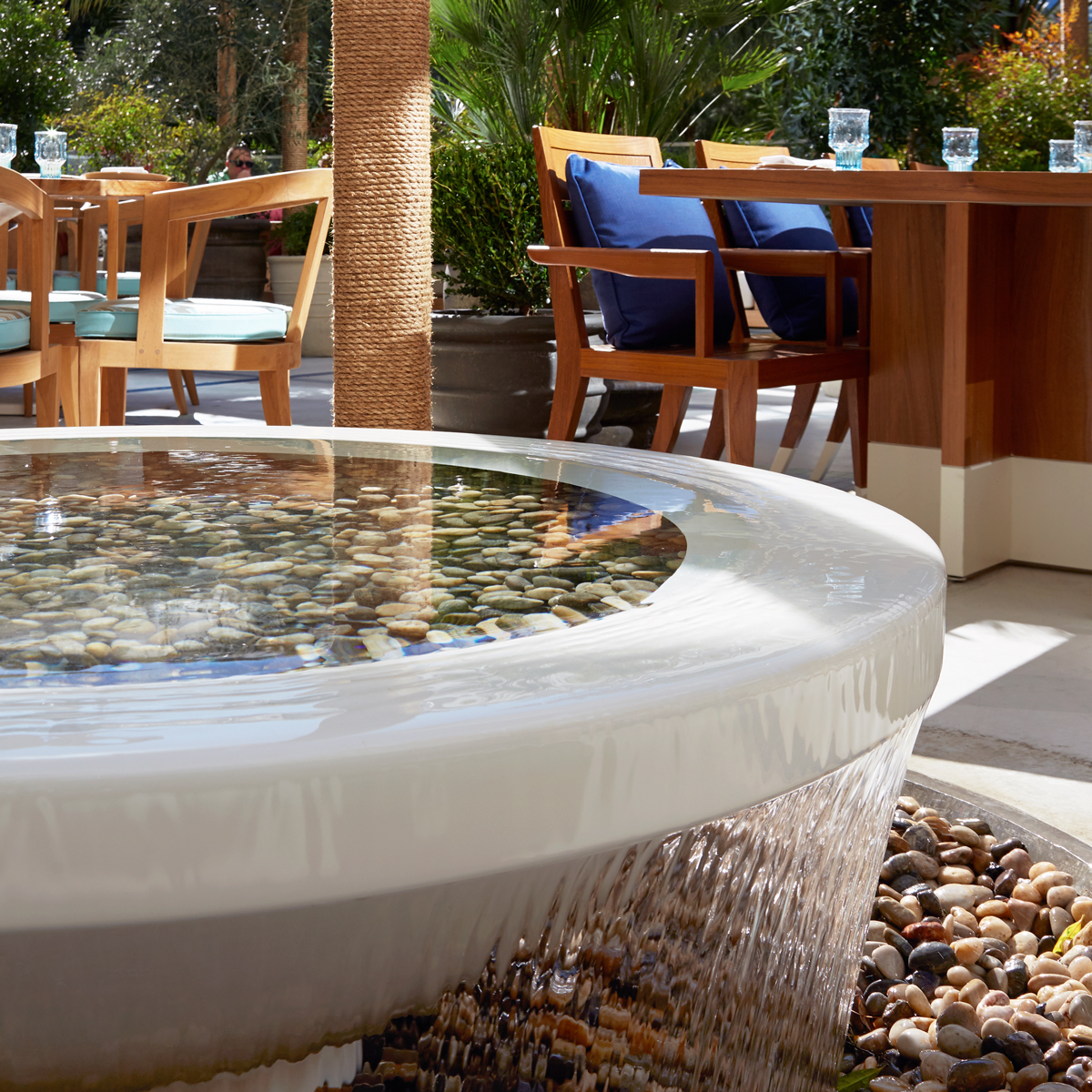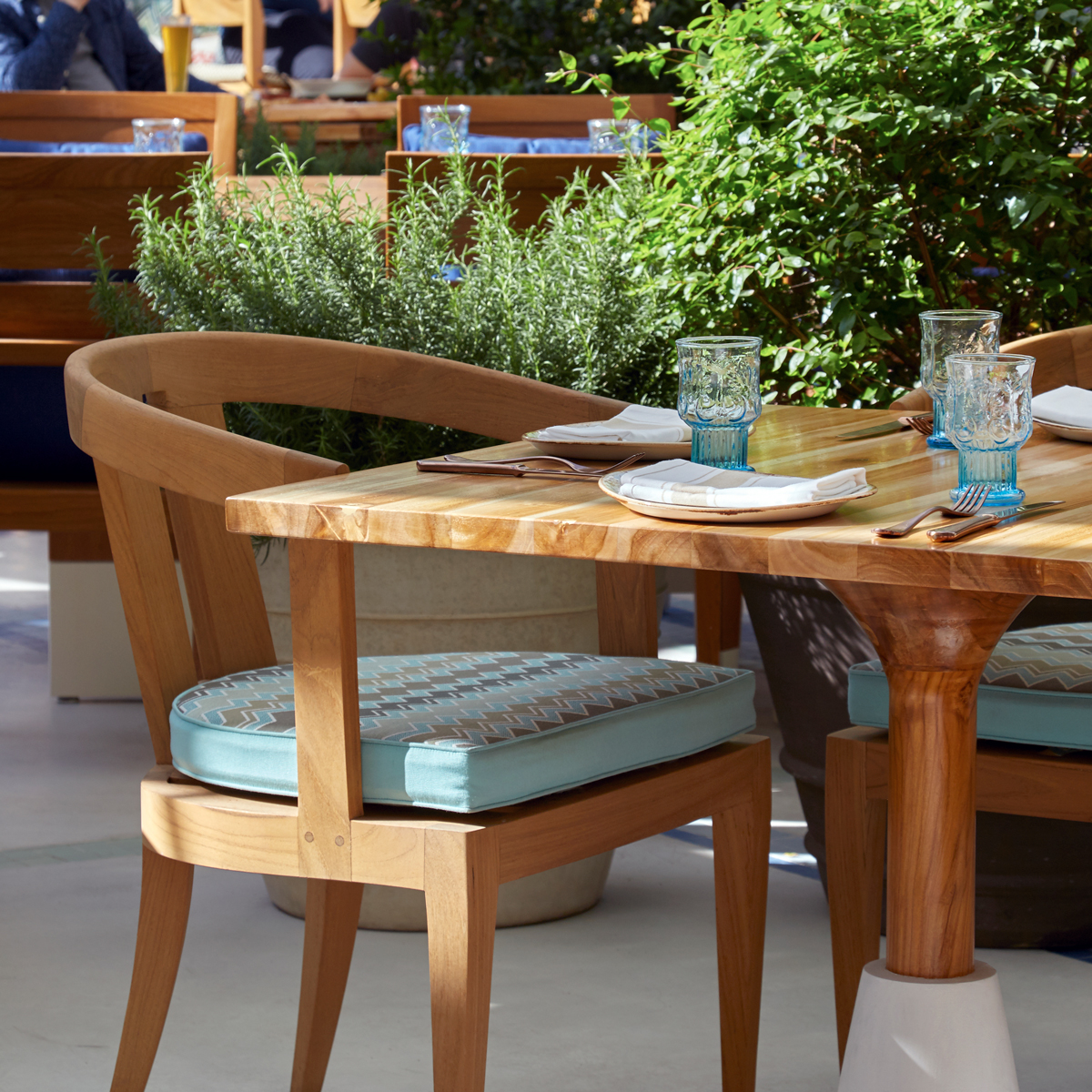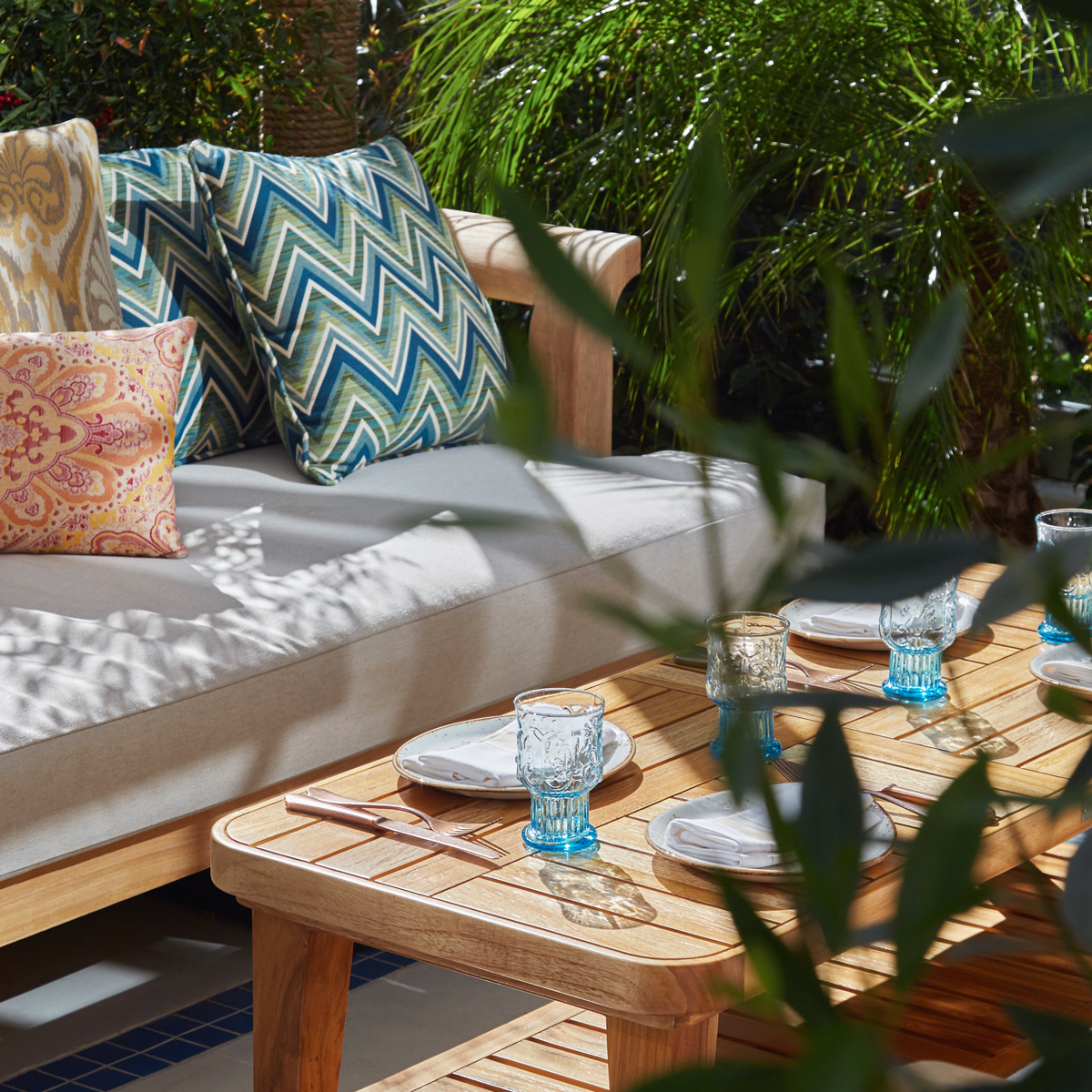 "Blissful, better than great. Salt & Ivy, with its lounge-style dining room and crisp, sun-soaked patio, is one of the most relaxed restaurant experiences on the Strip."
Las Vegas Weekly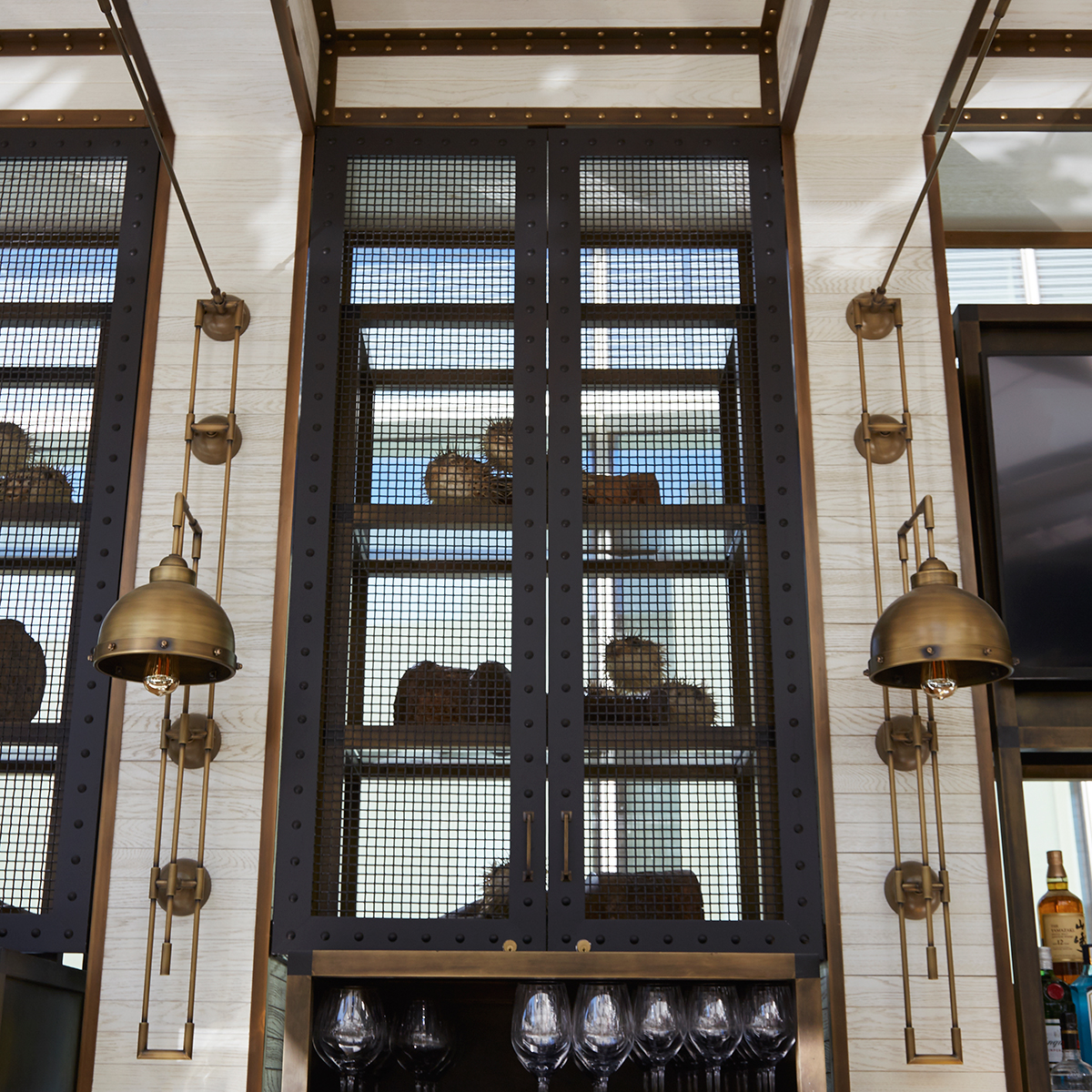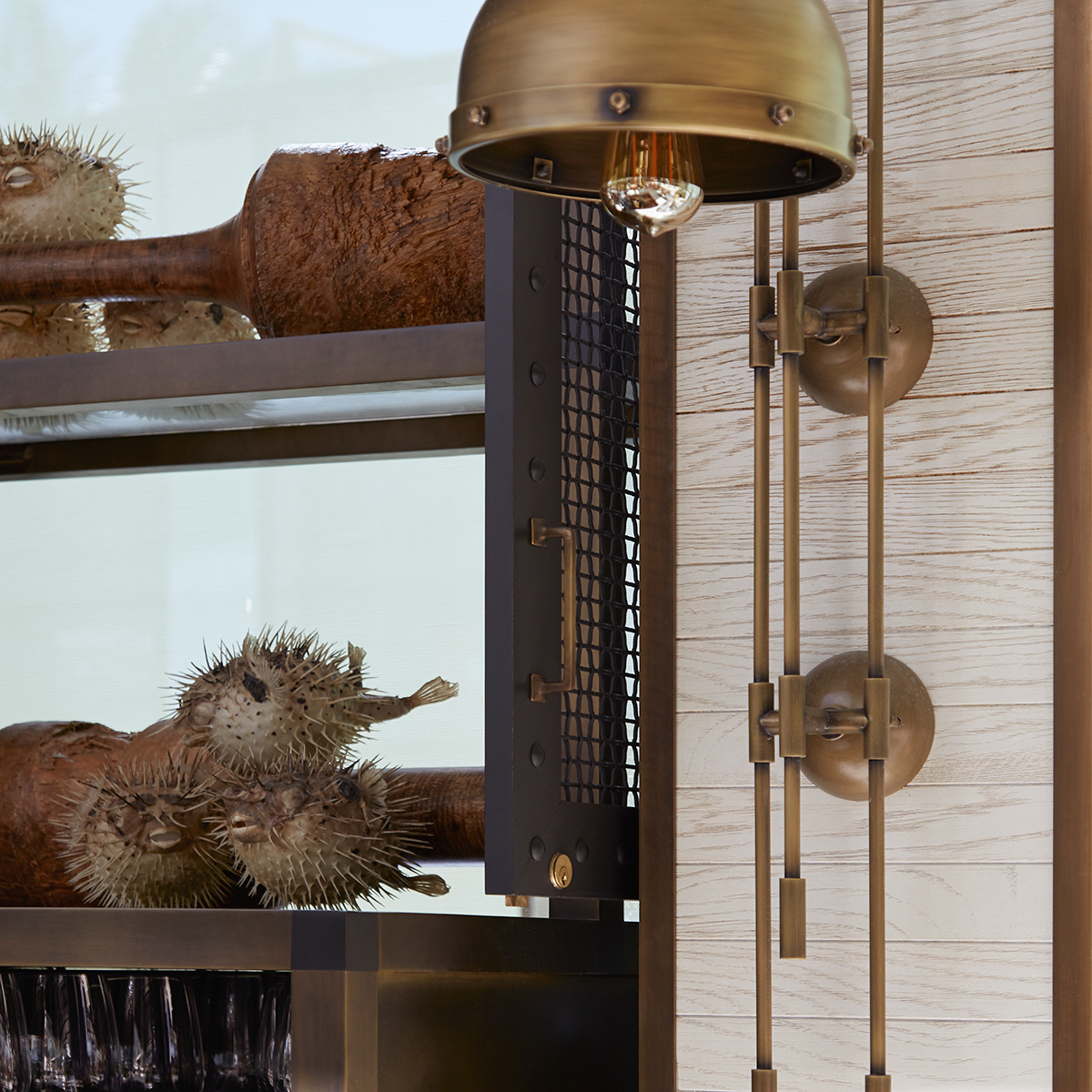 "Superb! One of my favorite places in Vegas, I make sure to dine there every time I visit Aria."
Open Table Review

"The atmosphere was already set when we walked through the door for sure as it is the perfect setting for after work cocktails or dinner with colleagues. BUT being taken to THE PATIO was like stumbling upon a secret garden."
- Yelp Review

"This is the best-kept secret. Wonderful sitting in the outdoor plaza and great food."
- TripAdvisor Review



Recognition

Best Casual Dining, Finalist | HOSPY Awards

Aria does it again with the blissful, delicious, Herringbone | Las Vegas Weekly

The Hottest New Outdoor Dining Spots in Las Vegas | Eater Las Vegas

The Single best restaurant in every casino on the strip | Thrillist

Get Clubby Inside Brian Malarkey's Herringbone | Eater Las Vegas