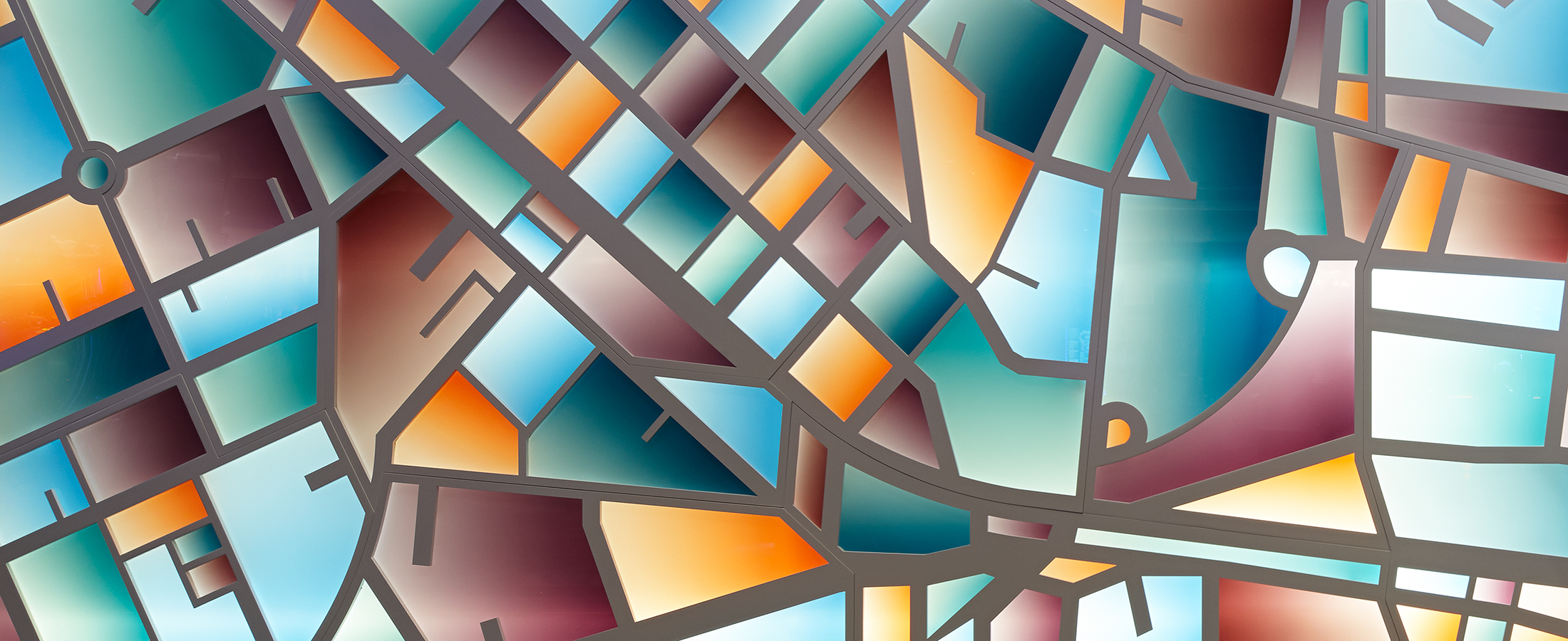 USA | Las Vegas
Lago by Julian Serrano, Las Vegas
Overlooking the legendary Fountains of Bellagio, LAGO by Julian Serrano brings a truly progressive dining experience to the Bellagio Resort & Casino. Designed by Studio Munge, LAGO's award-winning interior takes its cues from Italian Futurism to stretch beyond the traditional and familiar in order to create a unique new signature for the resort. This ethos is reflective of the Futurism movement itself: rejecting the past to focus on forward-thinking dynamism and experimentation.

Featuring the perfect combination of modern cuisine and innovative design intent, LAGO's remarkable commercial success quickly prompted the concept's export with a sister venue currently under construction at the Bellagio Shanghai and slated to open later this year.
Share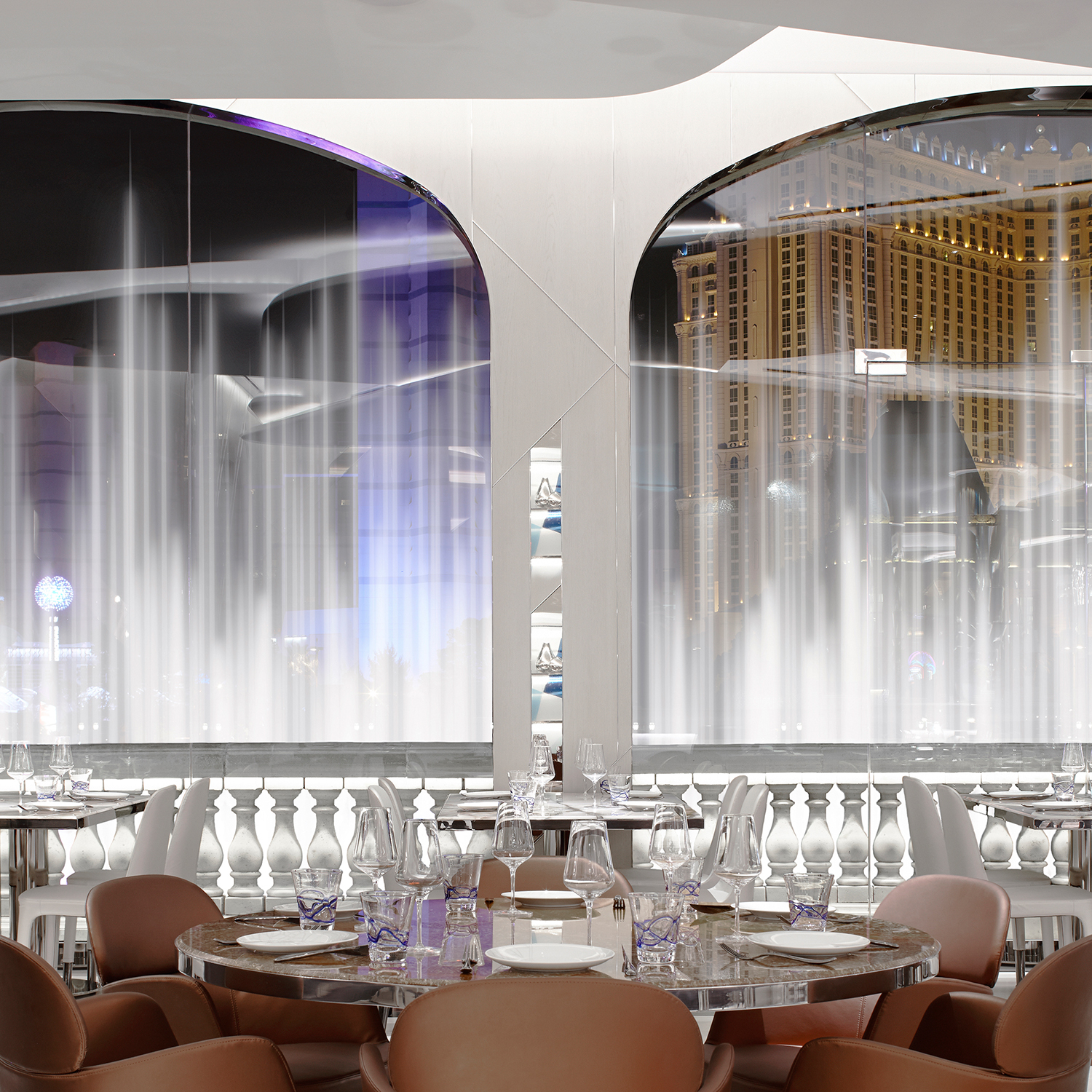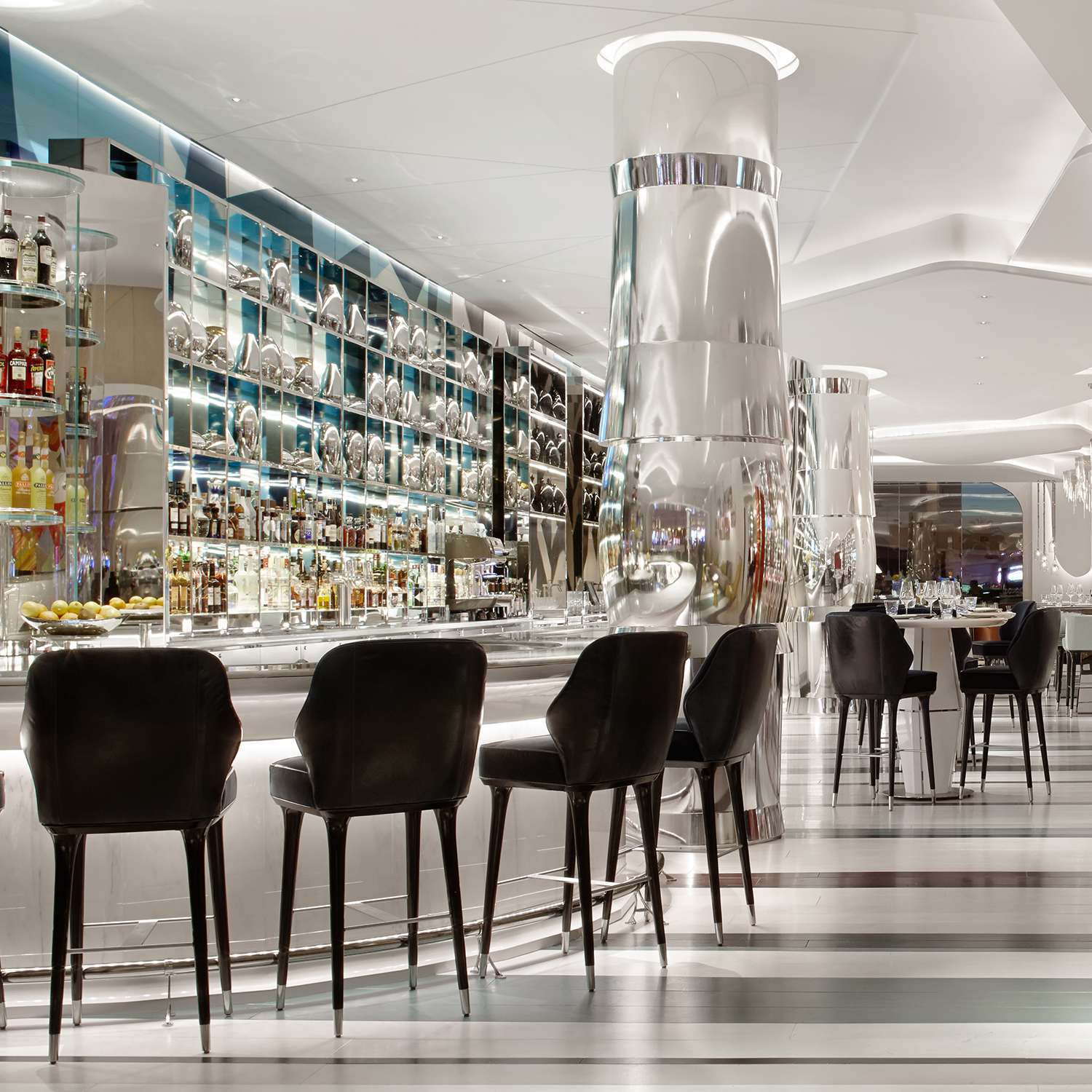 "How do you mix the cool of Milanese futurism with the razzle-dazzle of Las Vegas? Just ask Alessandro Munge. Lago by Julian Serrano boasts shiny chrome details, energized colors, and a rakish angularity, all pitched to today's breed of hyper-caffeinated traveler. A bar in glistening Italian marble glides back toward the final destination: a patio beneath an interstellar outdoor chandelier, with views of the dancing waters."
Interior Design Magazine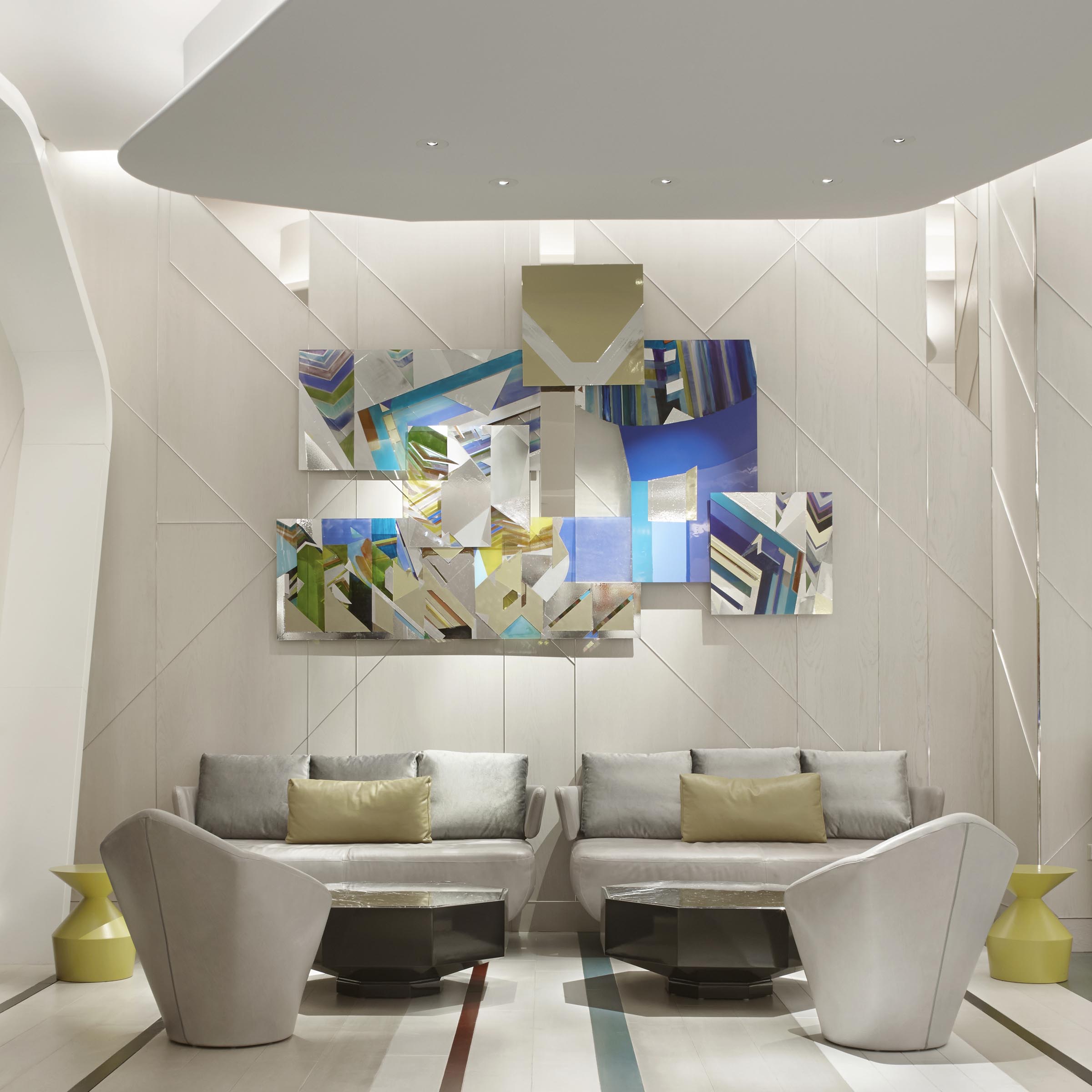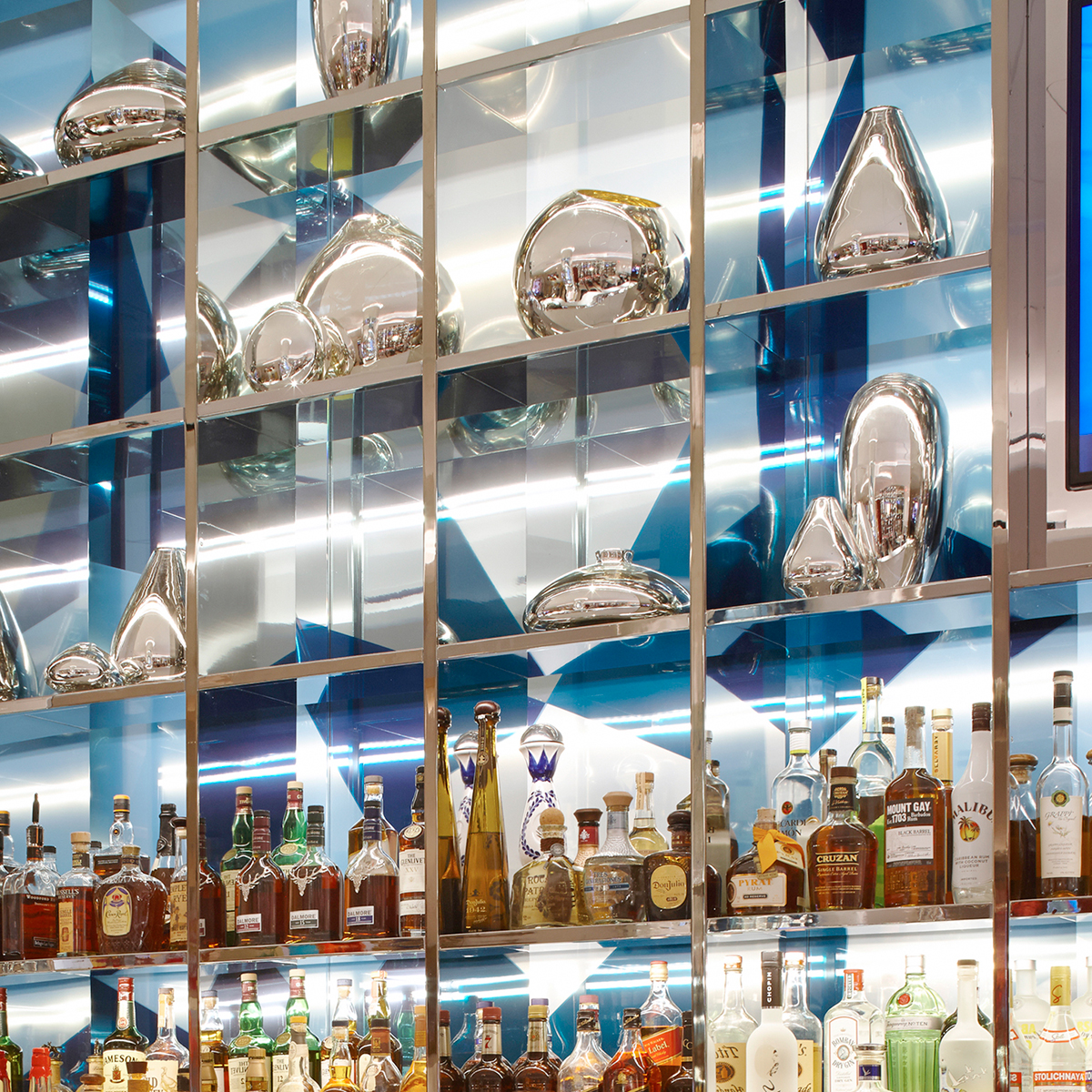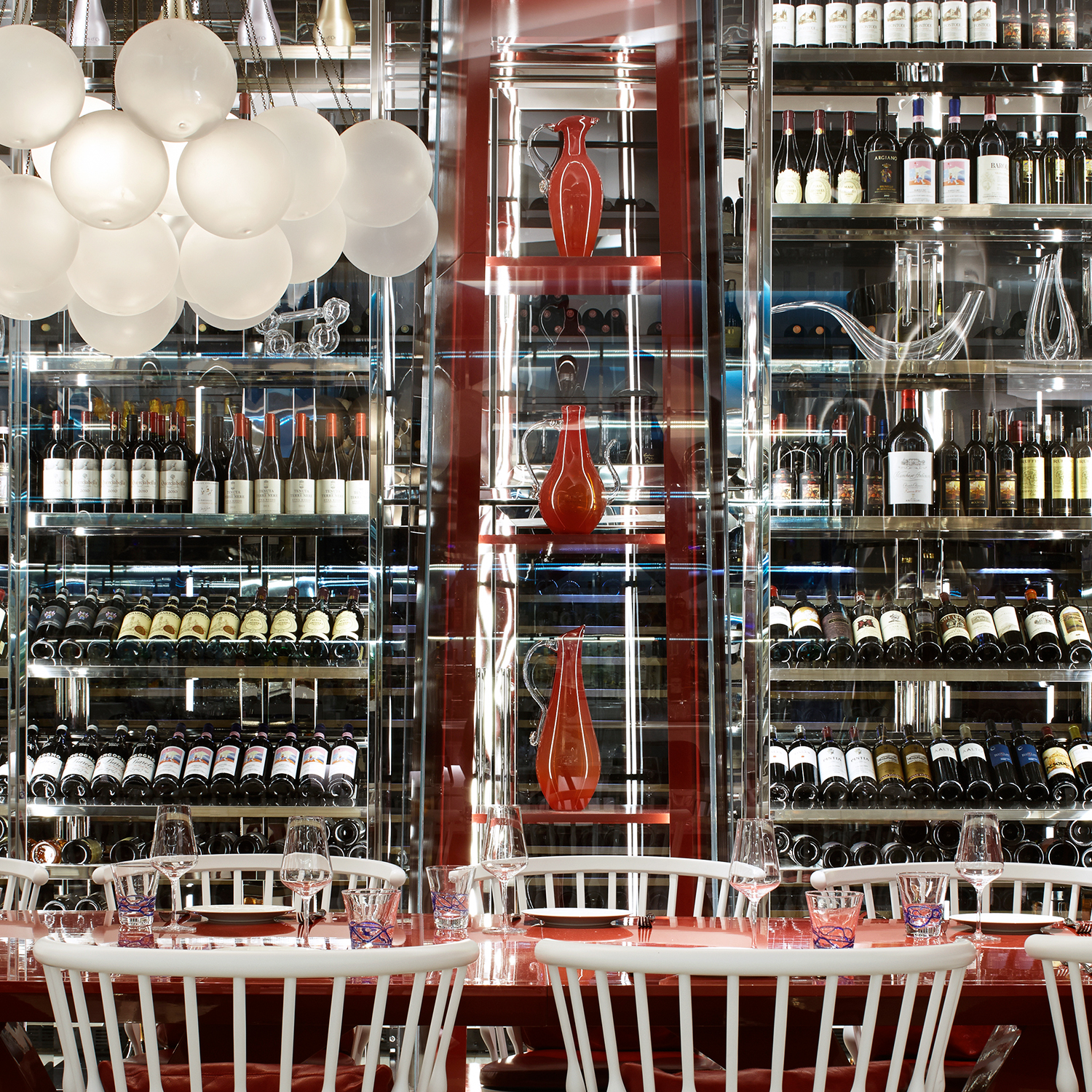 Recognition

Restaurant - Fine Dining | IIDA Design Competition

Best Fine Dining | HOSPY Awards

Hotel Dining, Finalist | BOY Award by Interior Design Magazine

Restaurant - Upscale/Fine Dining, Finalist | Hospitality Design Awards

Restaurant - Fine Dining, Silver | A.R.E. Design Award

Best Store Front - Exterior | A.R.E. Design Award

Best restaurant - Fine Dining, Finalist | Gold Key Awards for Excellence in Hospitality Design

Star chef Julian Serrano opens stunning Lago at Bellagio | Las Vegas Sun

The biggest restaurant opening this spring in Las Vegas: Lago by Julian Serrano | Los Angeles Times

Best of The Best: 2016 Leisure | Robb Report