USA | Los Angeles & California
Bar Pendry at Pendry Newport Beach
Rooted in the brand's ethos, Pendry Newport Beach is a sanctuary defined by sophisticated yet understated luxury. Designed from top to bottom by Studio Munge, the thoughtfully embellished garden hotel features carefully composed spaces that evoke a familiar sense of home to a distinguished clientele. Throughout the property, lush landscaping and meticulous attention to detail are remarkable, as storytelling elements are artfully integrated to create an environment that resonates more deeply. Bar Pendry, a jewel within this luxuriant garden haven, exemplifies this commitment to timeless elegance.

As guests step inside, they will immediately be drawn to the gorgeous curvilinear dark walnut wood finish canopy above the luminous bar. Sleek contemporary columns with smoothly rounded capitals frame a mirrored back bar and create an organic, inviting ambience that beckons guests to gather and savour the moment. In line with the rounded edges details, the bar's front also boasts beautiful tambour detailing. This intricate craftsmanship adds a touch of vintage charm and highlights the dedication to quality that defines Bar Pendry. In this mixology sanctum, every element is purposefully chosen to delight the senses and create lasting memories.

Share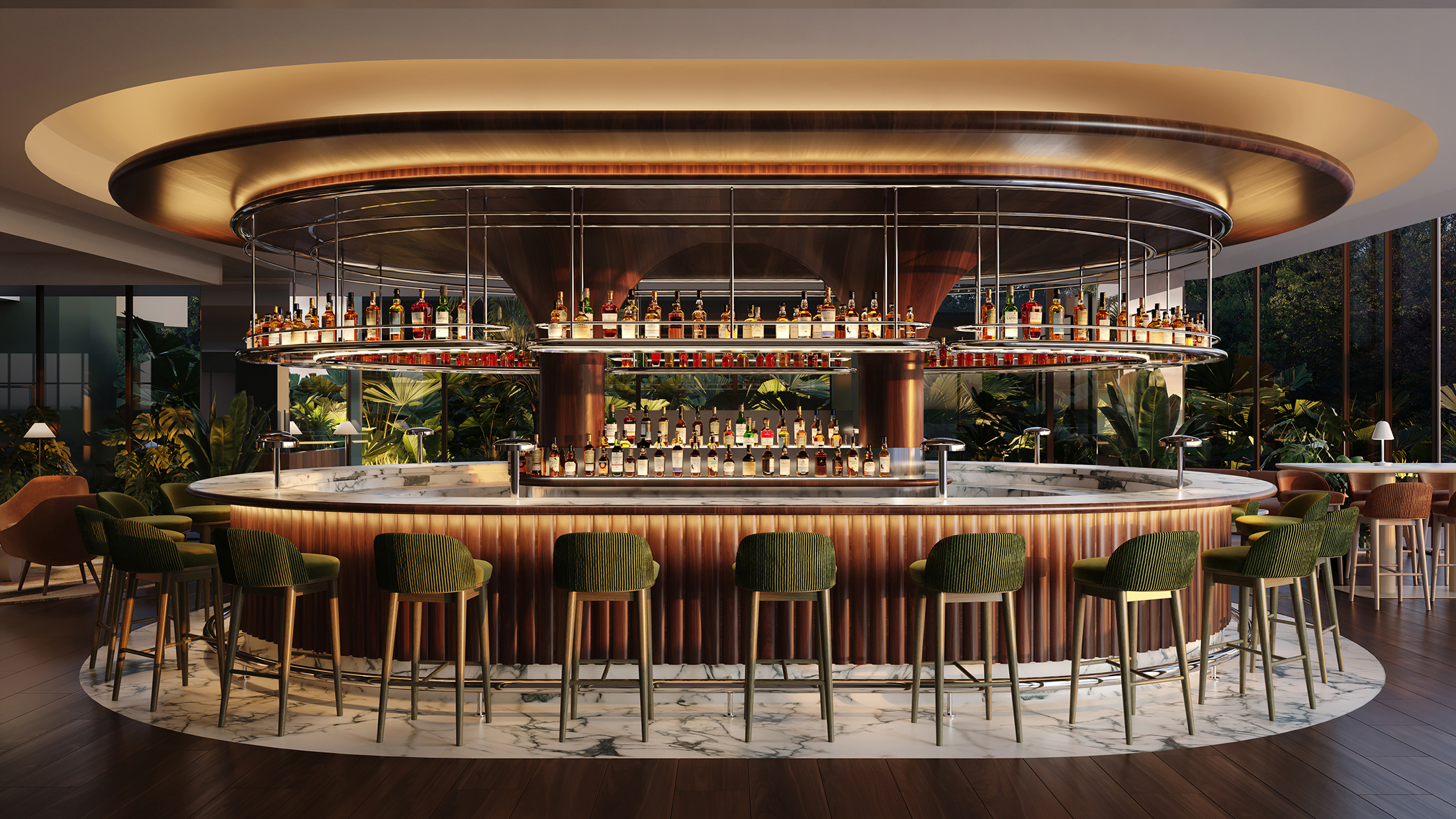 The choice of eclectic furniture in Bar Pendry reflects careful consideration of comfort and style. Upholstered in soft, muted hunter green and amber orange velvets or light fresh linen and tan leathers, the curated seating invites you to sink in and savour your favourite libations. It is a harmonious blend of aesthetics and solace where one can relax and unwind in style.

In a world where trends come and go, Bar Pendry stands as a beacon of enduring style. It's a place where the beauty of design meets the comfort of home, where the past seamlessly blends with the present, and where every detail is a testament to the commitment to creating a truly exceptional experience for all who walk through its doors.