USA | Chicago
Venteux at Pendry Chicago
In the heart of the Windy City, along the iconic Magnificent Mile, arises Venteux - a world-class hospitality destination on the ground floor of The Pendry Chicago. Operated by entertainment maverick Clique Hospitality and designed by award-winning Studio Munge, the venue emerges within the landmark Carbide & Carbon Building as a sanctuary of timeless beauty dedicated to L'Art de Vivre. Renovated with style and elegance while respecting the building's Art Deco heritage, Venteux joins luxury travellers and Chicagoans alike in the rediscovery of classic French cuisine highlighted with the season's finest ingredients. Backed by an impressive roster of hospitality industry leaders, Venteux is helmed by Chicago native, Executive Chef-Partner Donald Young (Temporis, Les Nomades, Bistrot Saveurs), who is celebrated as the youngest Michelin-starred chef in Chicago and one of the youngest to be recognized with this prestigious honour industry-wide.
Share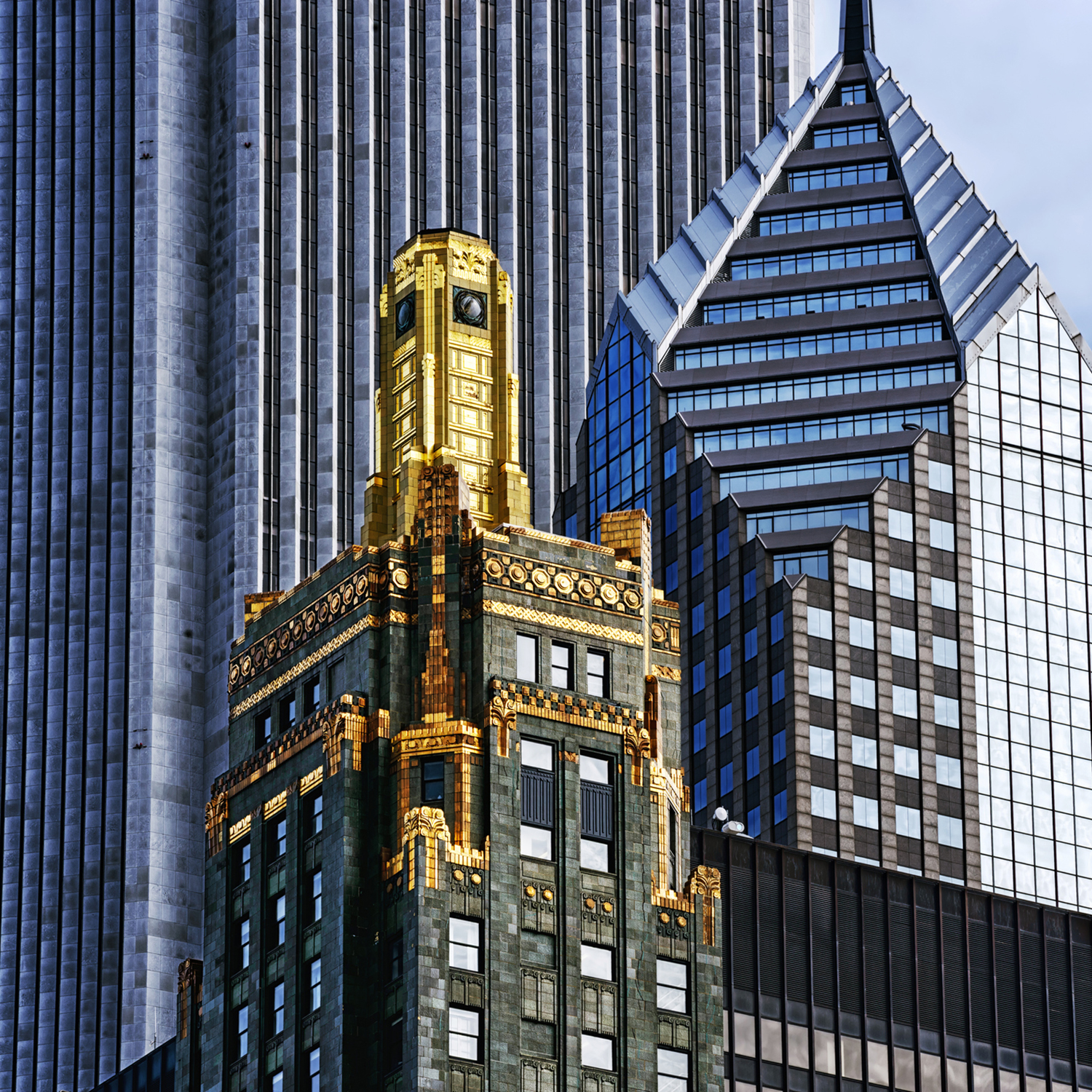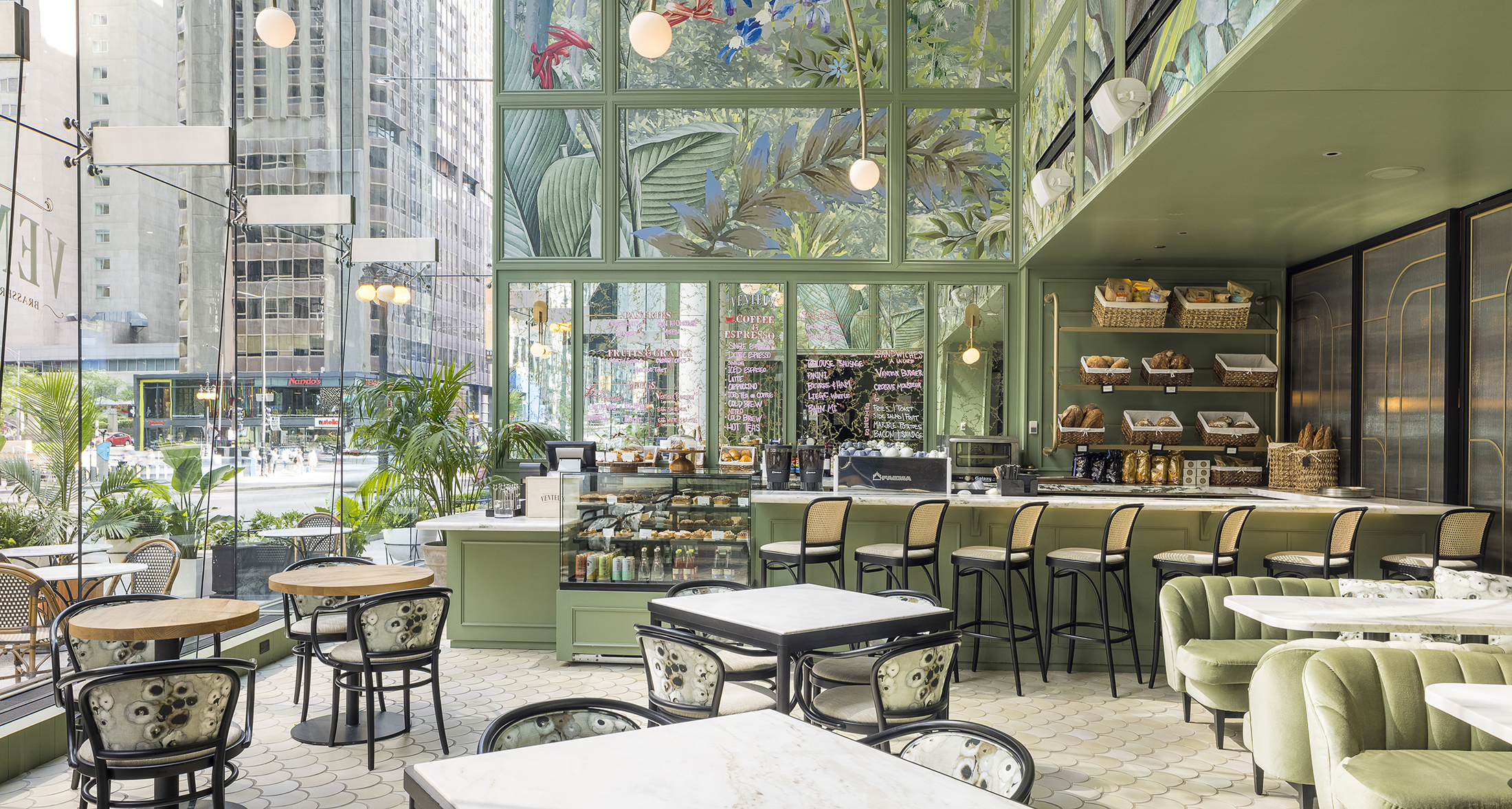 Split into two main sections - the airy Café and seductive Brasserie, Venteux is a remarkably layered venue that acts as the Pendry hotel's destination restaurant for all energizing breakfasts, executive luncheons, and celebratory dinners. From early morning to late evening, every meal becomes an excuse to embrace a little Joie de Vivre and feast in style.

Steps away from designer boutiques and Millenium Park on Chicago's most prestigious Magnificent Mile, Venteux brings heartwarming design and joy to The Pendry hotel like a French lover blowing kisses in the wind. Discover the world-class restaurant infusing delight and marvel into the heritage Carbide & Carbon Building.
"Venteux is subtly French and nostalgic. I'm bringing in Chicago a flavour of France and Provence going beyond clichés. It is about creating emotion and a sense of wonder with materials and details that make the guests feel like the venue has been established forever. The soft sage green and off whites make the café a fresh, inviting, and intimate space despite the extreme height. In the Brasserie, bordeaux and burgundy are emotive hues that bring incredible warmth to the room, especially when combined with the dark oak wood. It is also an excellent backdrop colour for the extensive art collection beautifully curated by GZ Art Co. Both colour palettes bring a sense of history to Venteux while remaining unpretentious and comfortable."
Alessandro Munge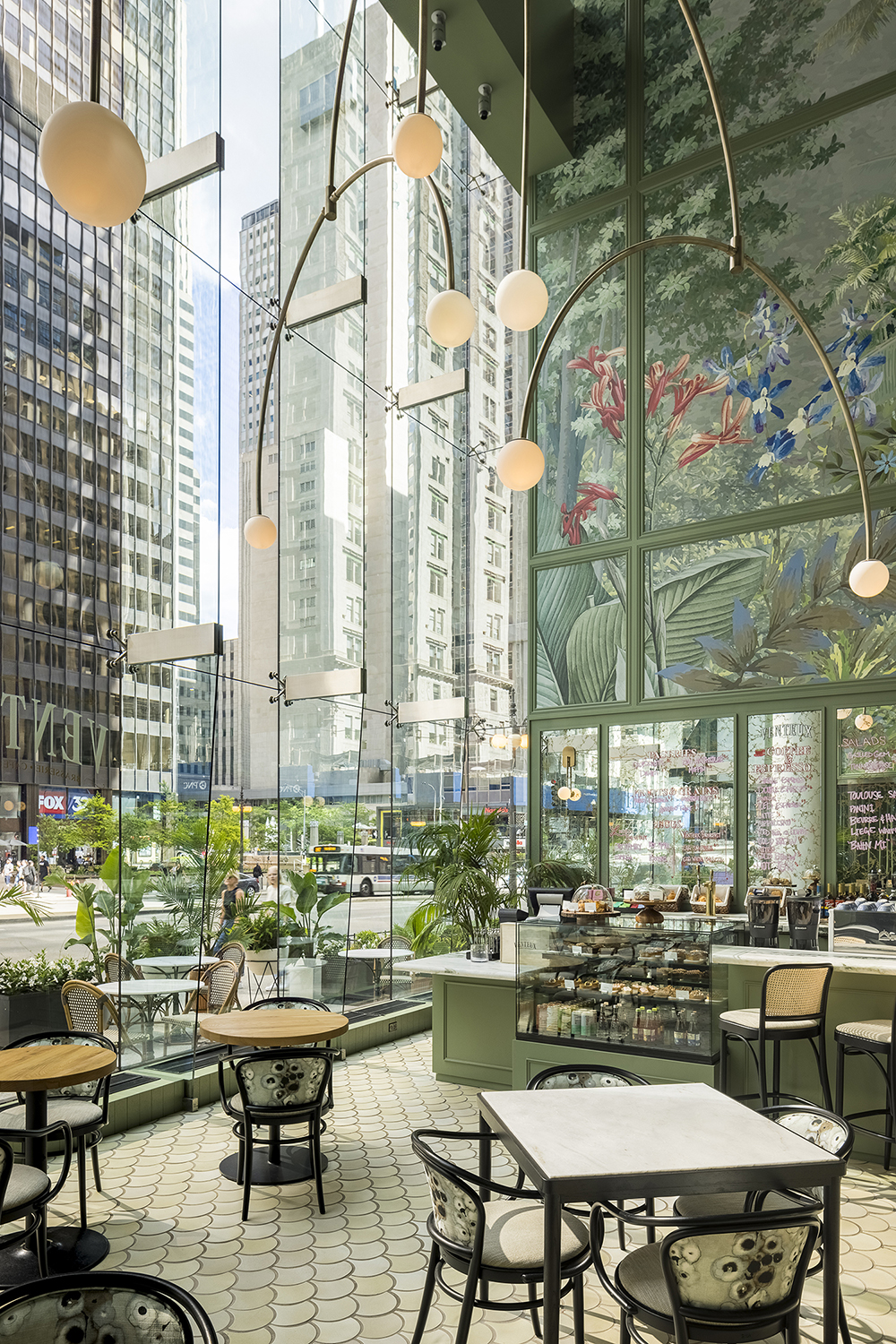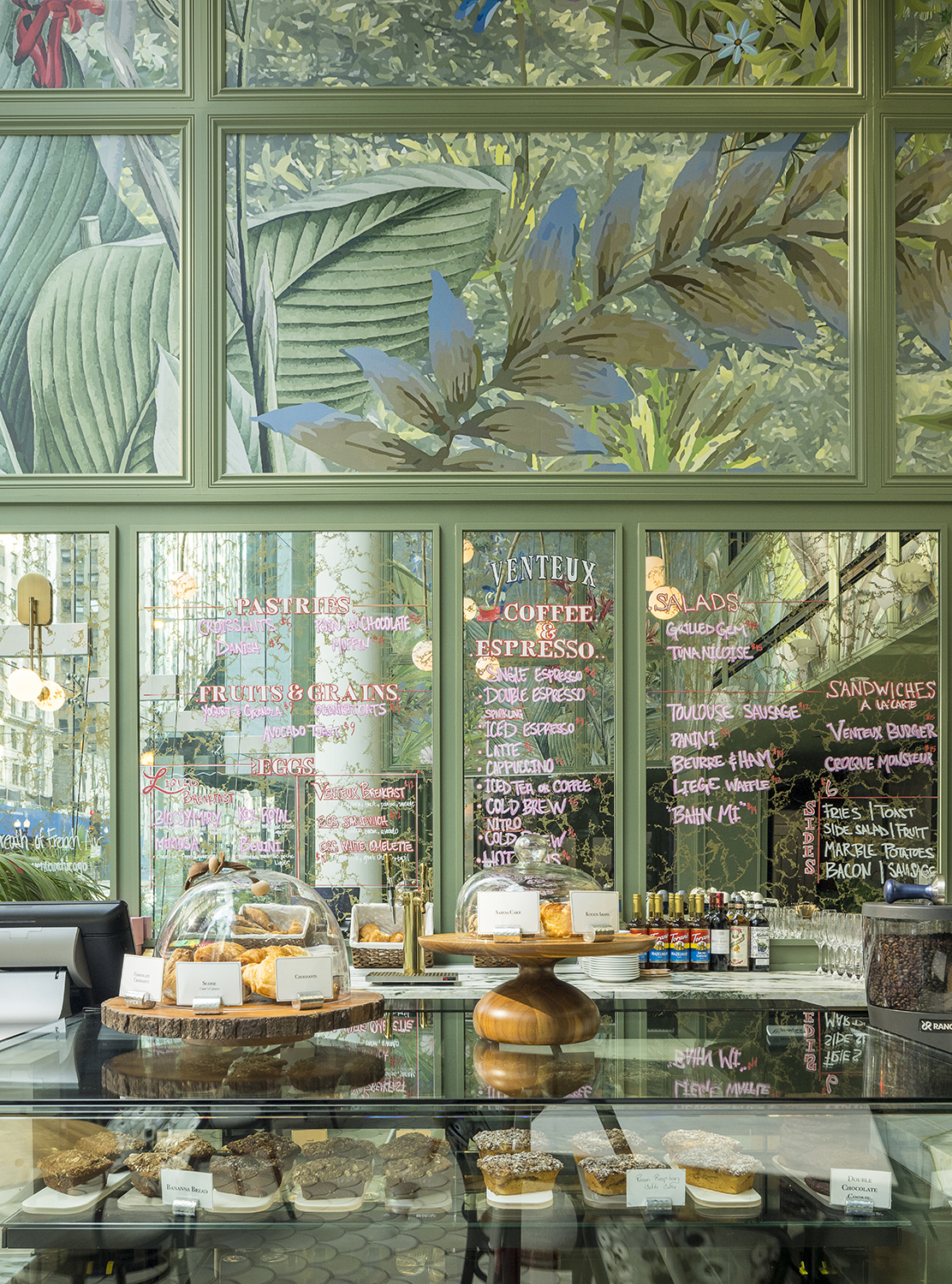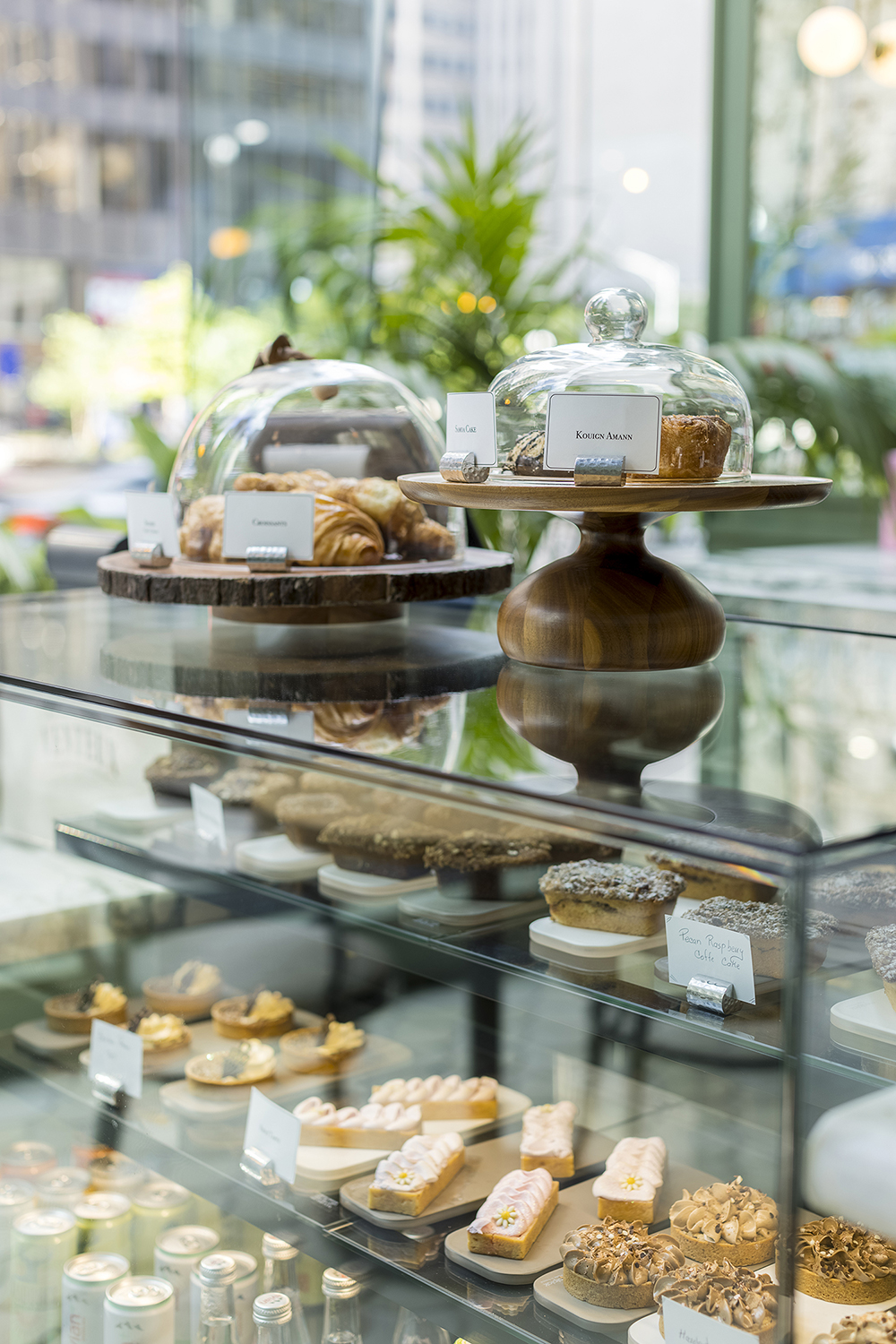 "More than anything, I wanted Venteux to be uplifting and feel like a celebration, especially coming out of a challenging year. It had to be warm, inviting, and exciting. I also wanted it to evoke a sense of artistry and familiarity. Split into two distinct experiences – the café and brasserie, Venteux is a journey of contrast where we juxtaposed expansion and compression creating completely different moods that balance and play off of each other. The mural is a very impactful moment but the design of Venteux is not about one bold statement. Instead, it is a layering exercise that results in a multidimensional hospitality experience and emotive spaces. Those lovely emotions Venteux evokes is what I am most proud of."
Alessandro Munge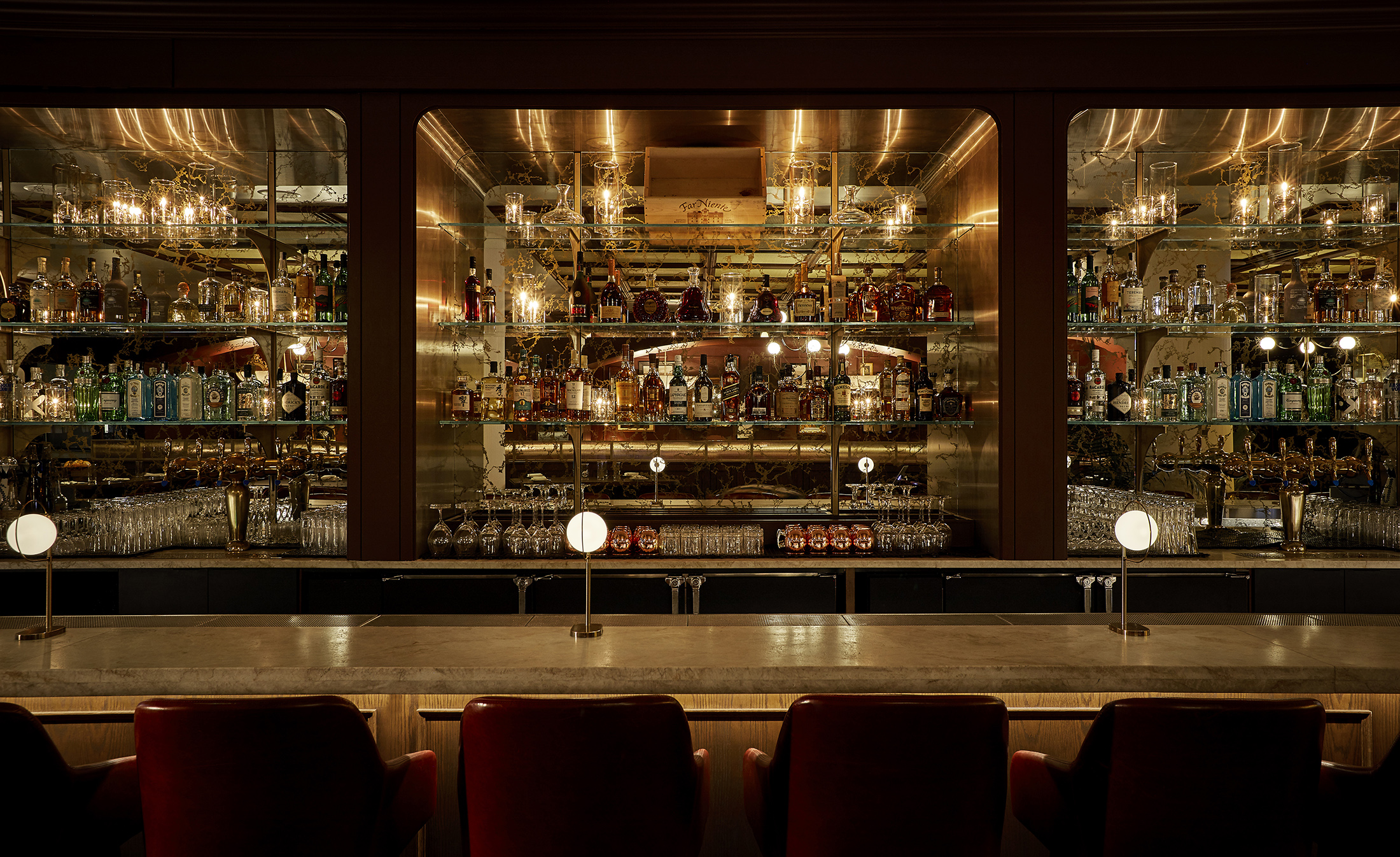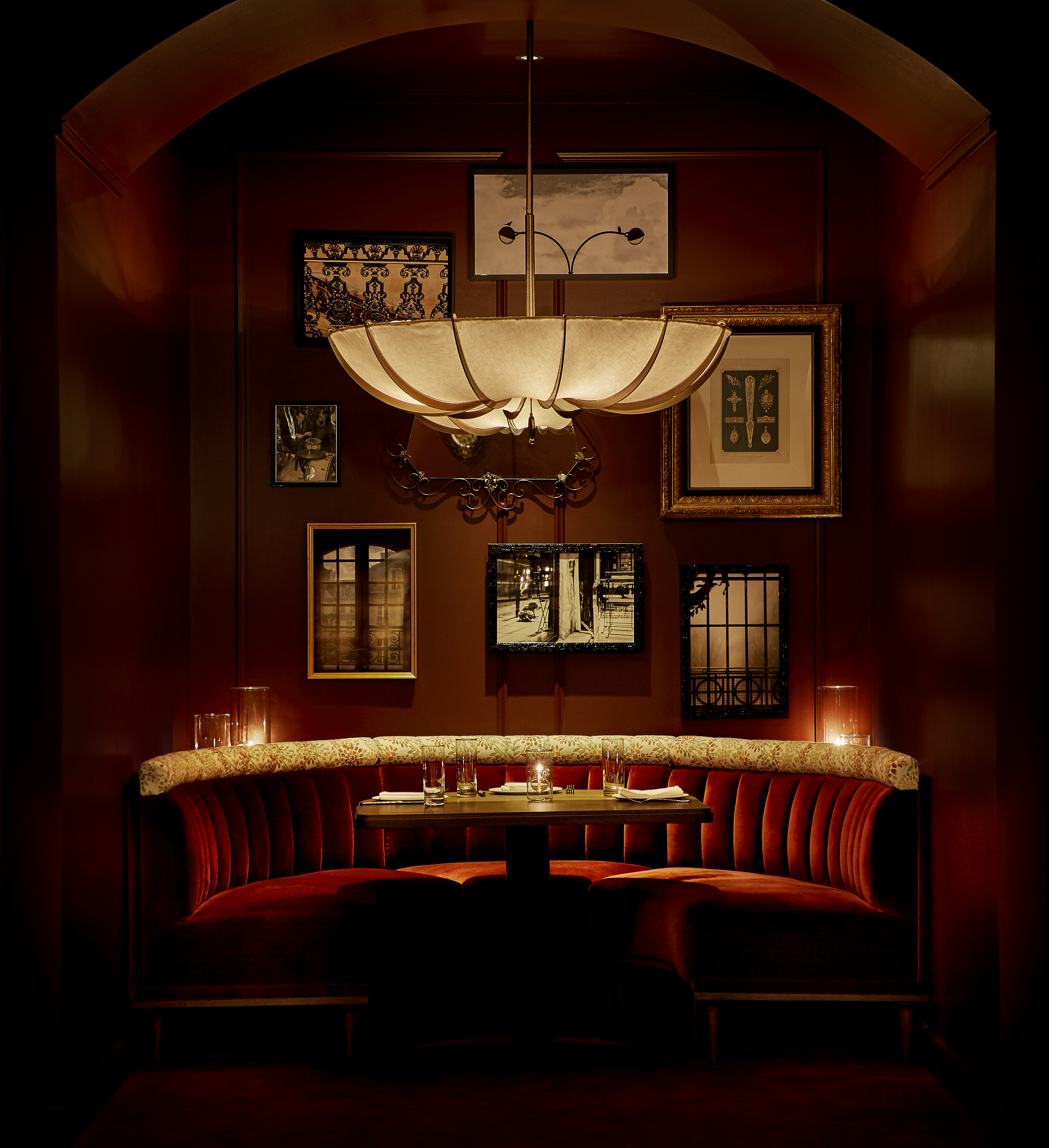 "Venteux is a very tactile restaurant. Materiality is essential to help the guest feel at ease, so we used soft velvets and warm leathers to complement the soulful wood accents and marble tops. At the same time, antiqued mirrors, textured glass, and brass accents add shimmer to the venue making the restaurant an exciting and brilliant culinary experience."
Alessandro Munge