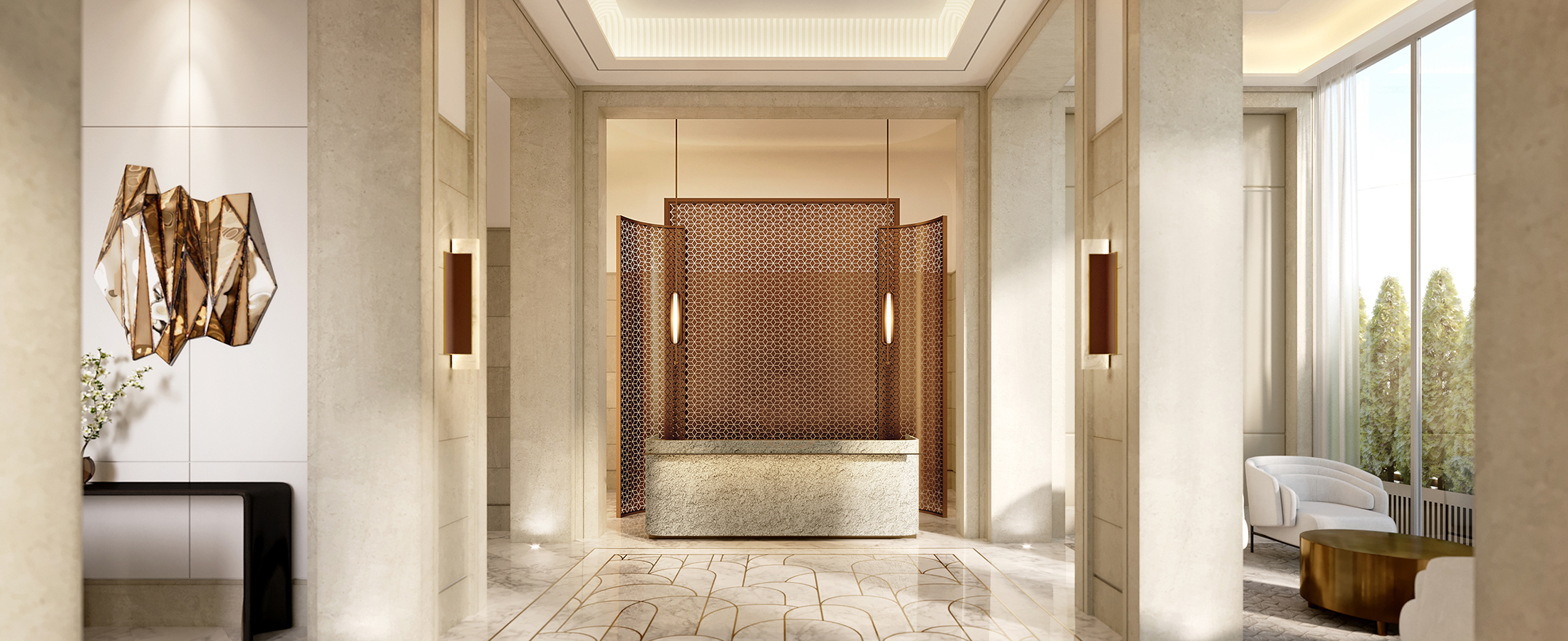 Toronto
Glenhill Hotel & Residences
In Toronto's sought-after Foresthill, award-winning Lanterra Development and longtime creative partner Studio Munge bring to life design excellence in Glenhill Hotel & Residences.
Inspired by the elevated neighbourhood and its united community of kindred spirits, Alessandro Munge creates a world of classic elegance where contemporary details harmoniously balance traditional touches in a marriage of timeless sophistication. With a warm embrace, the property welcomes homeowners and guests alike as they travel through before reaching the comfort and privacy of the most exclusive suites. Boasting light natural stone contrasted with refined metal accents, the elegant amenities all promote a profound sense of community and wellbeing while supporting social and active lifestyles.

Share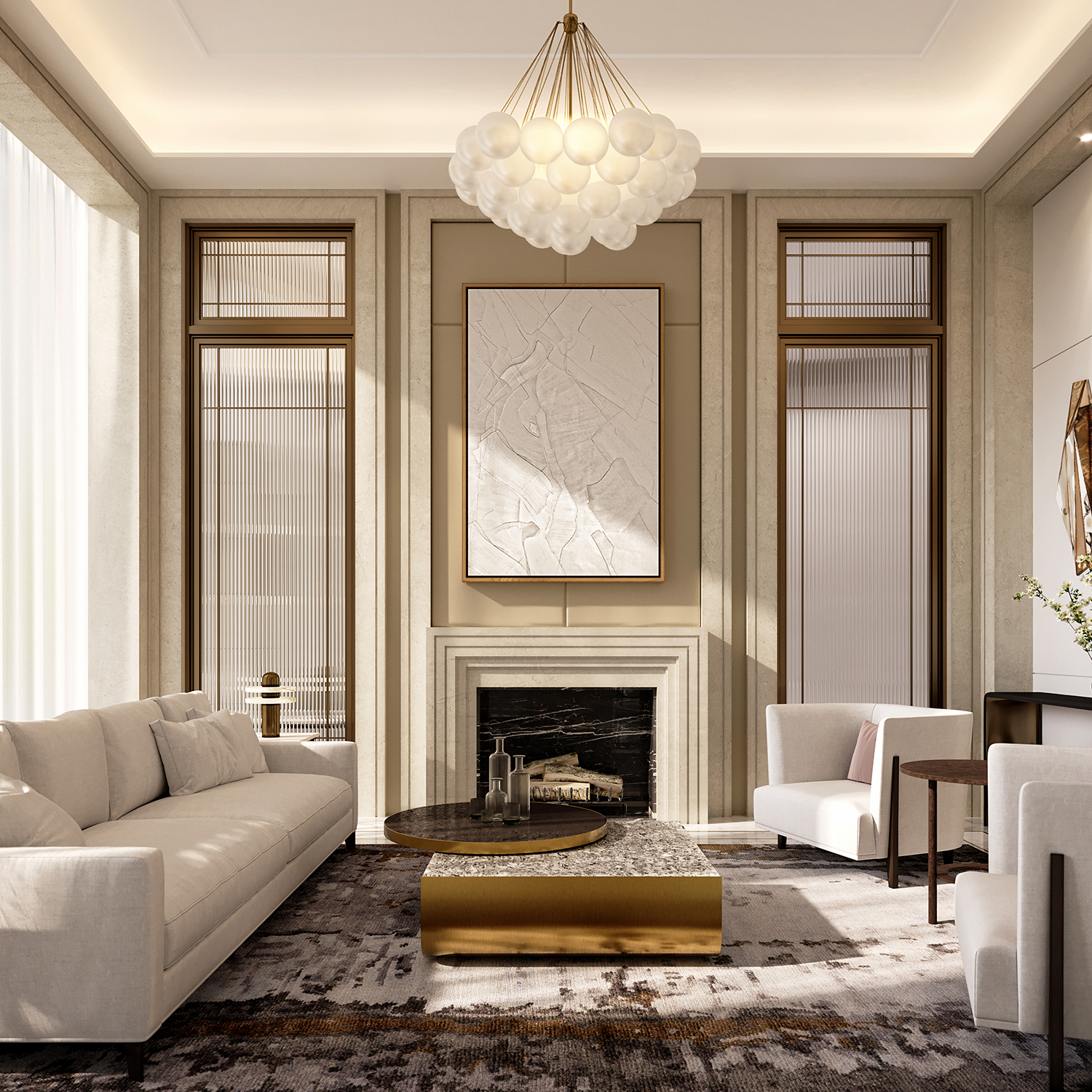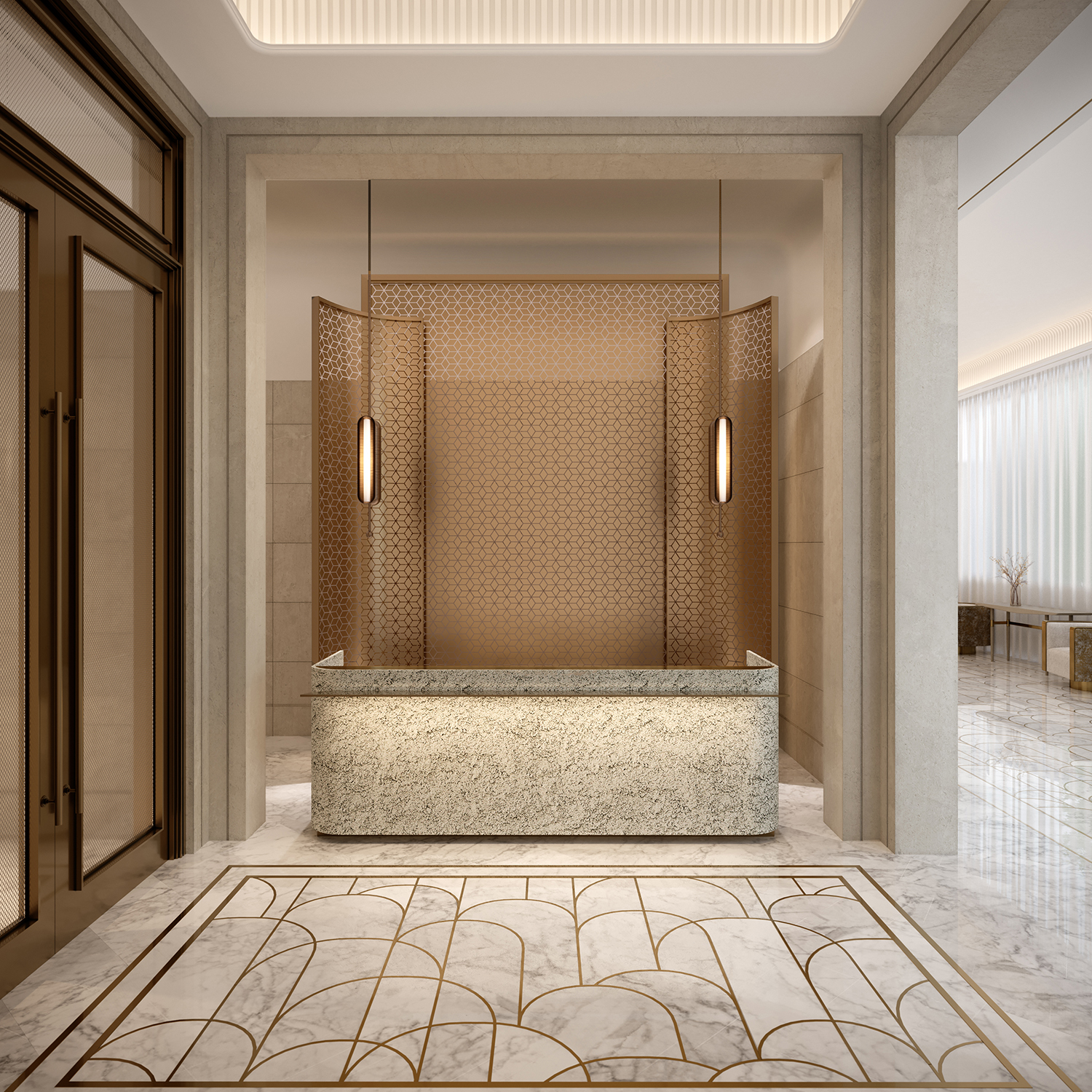 The luxurious lobbies feature majestic columns clad with natural stone that elegantly outline tactile leather panelled walls. Exquisite custom-cut marble floors compliment the lavish walls and lead the guests with a dynamic pattern highlighted by glamourous metal inlays. Custom-designed screens ground the reception desk while the lounges display a curated collection of high-end designer furnishings and contemporary artwork.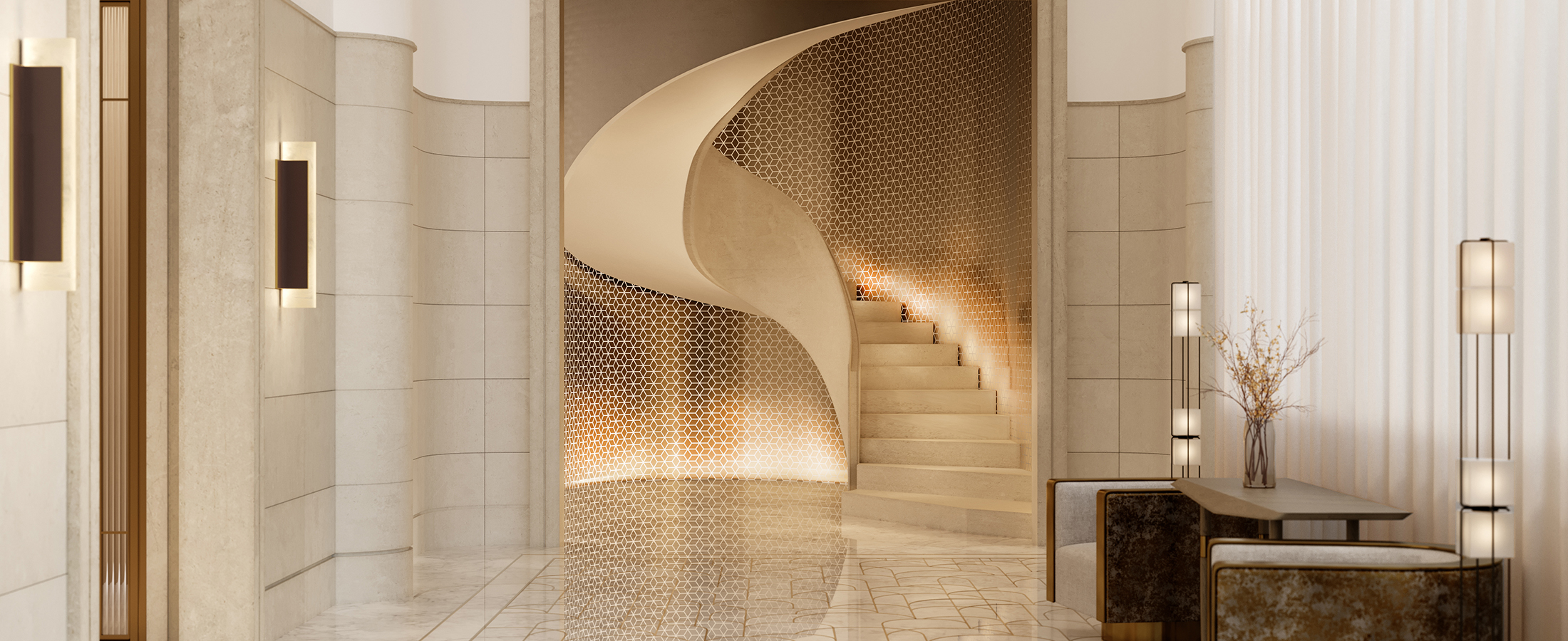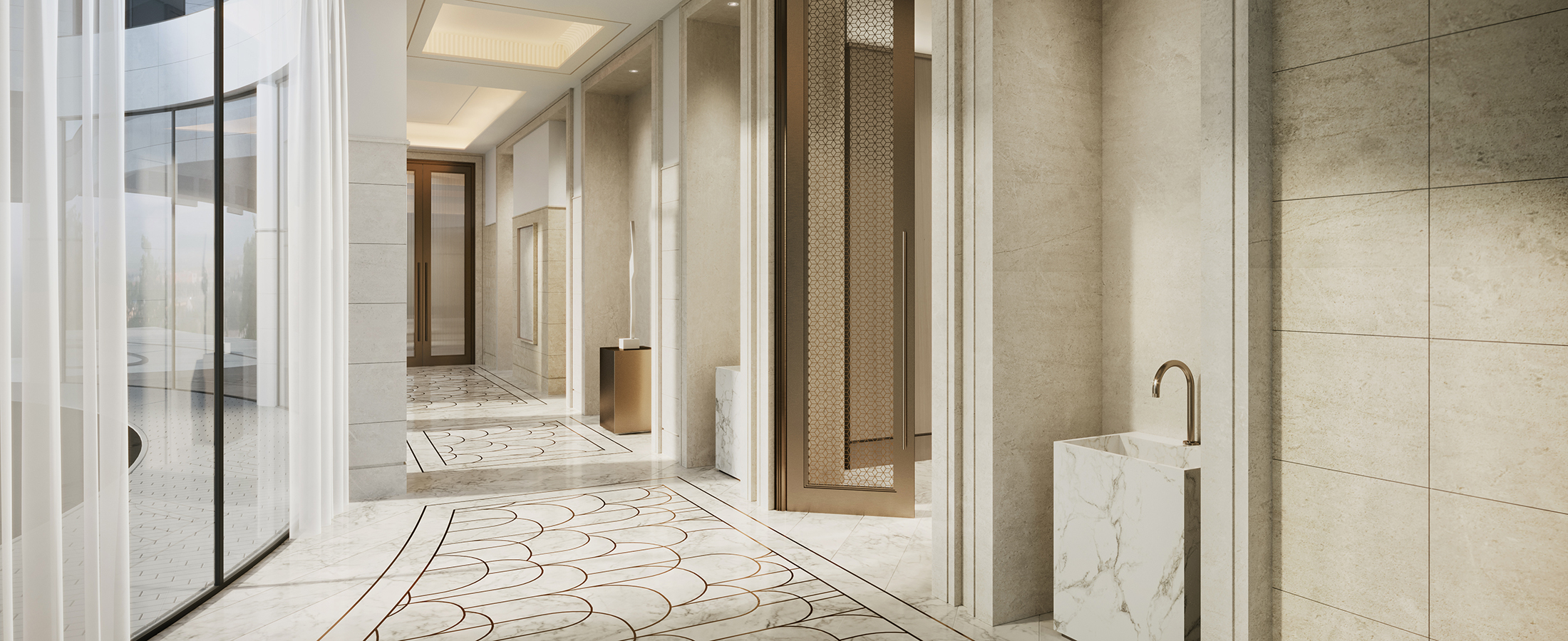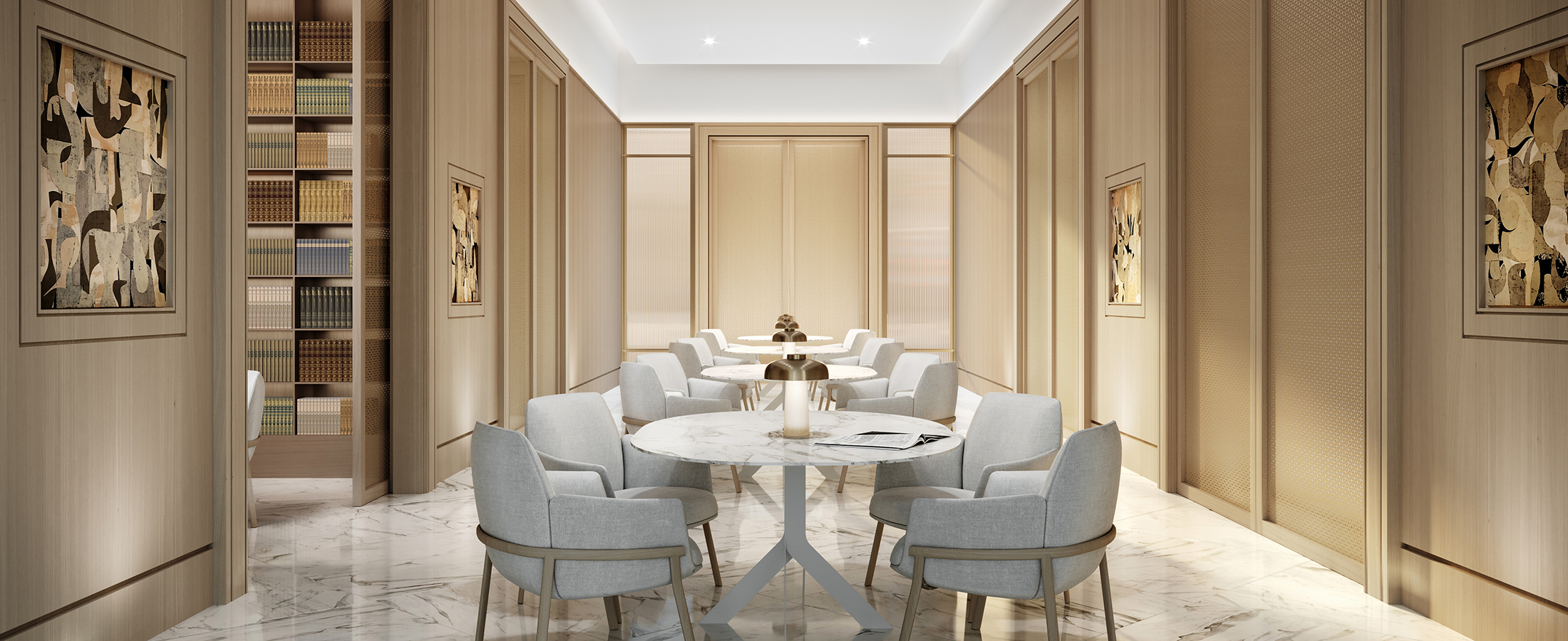 "The indoor and hydrotherapy pools are a sanctuary dedicated to relaxation, a retreat from the bustle. Wrapping the space with a warm glow, soothing cove lighting softly illuminates the space while sumptuous lounging alcoves are an intimate setting to relax and connect with the moment."
Alessandro Munge