Canada | Toronto
The Capitol
The legendary Capitol Theatre returns as an epic new residence developed by Madison Group and Westdale Properties. Retaining the original marquee façade, this midtown Toronto landmark builds on its iconic heritage, stepping up its star power with ascending sun-steeped landscaped terraces and an estate-style garden boasting a greenhouse of delights. With experiential interiors conceived by Studio Munge and architecture by Hariri Pontarini, Turner Fleischer and GBCA Architects, discover a unique residential project defined by its bold design celebrating daring individualities.

Custom designed by Studio Munge with brass metal inlays and a curved marble frame, The Capitol's majestic entry doors set the tone for the theatrical adventure ahead as a bold expression of style. Pierced with a burgundy tinted glass oculus, the double-height doors appear even taller with a trompe-l'oeil frame extended to the lobby's 18 ft ceiling.
Share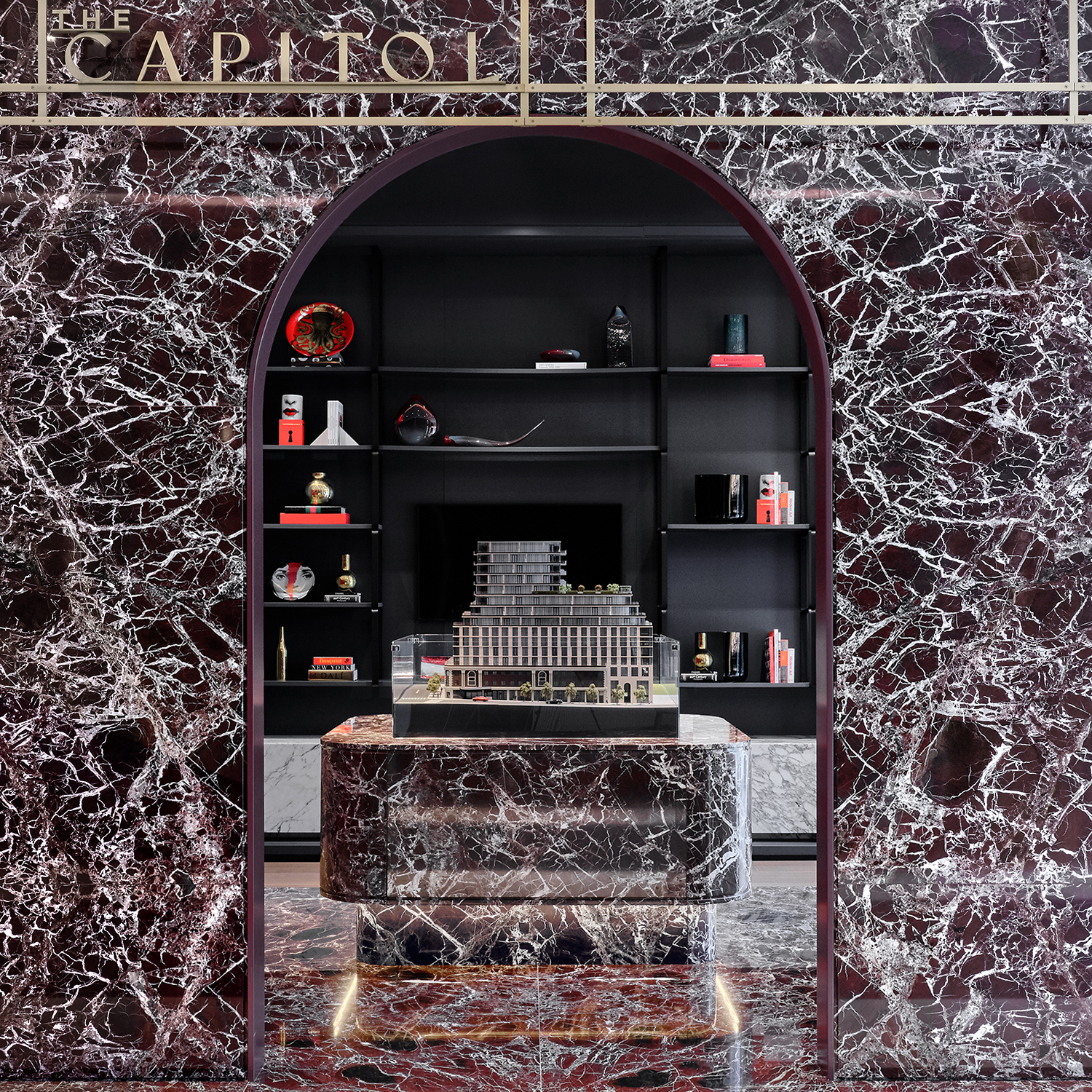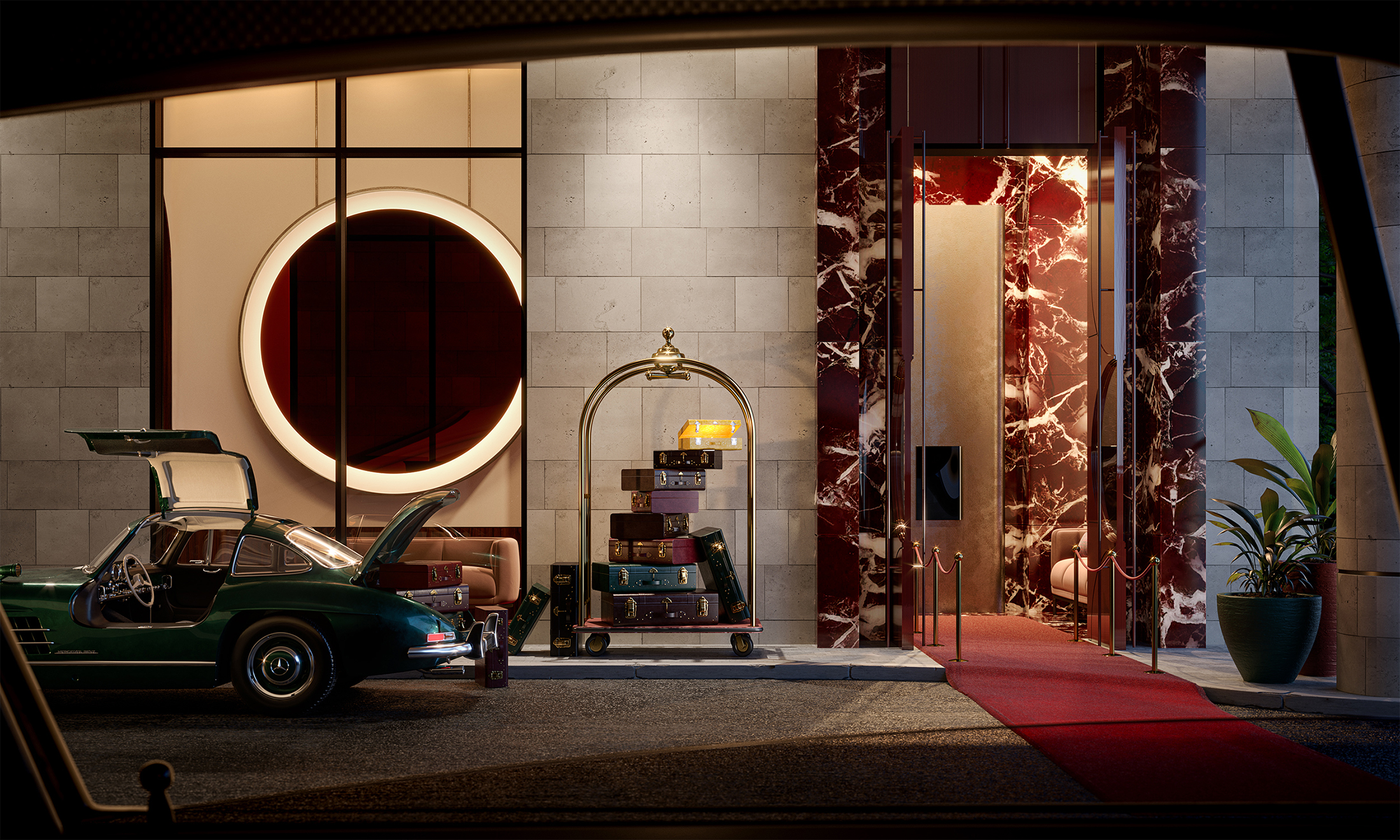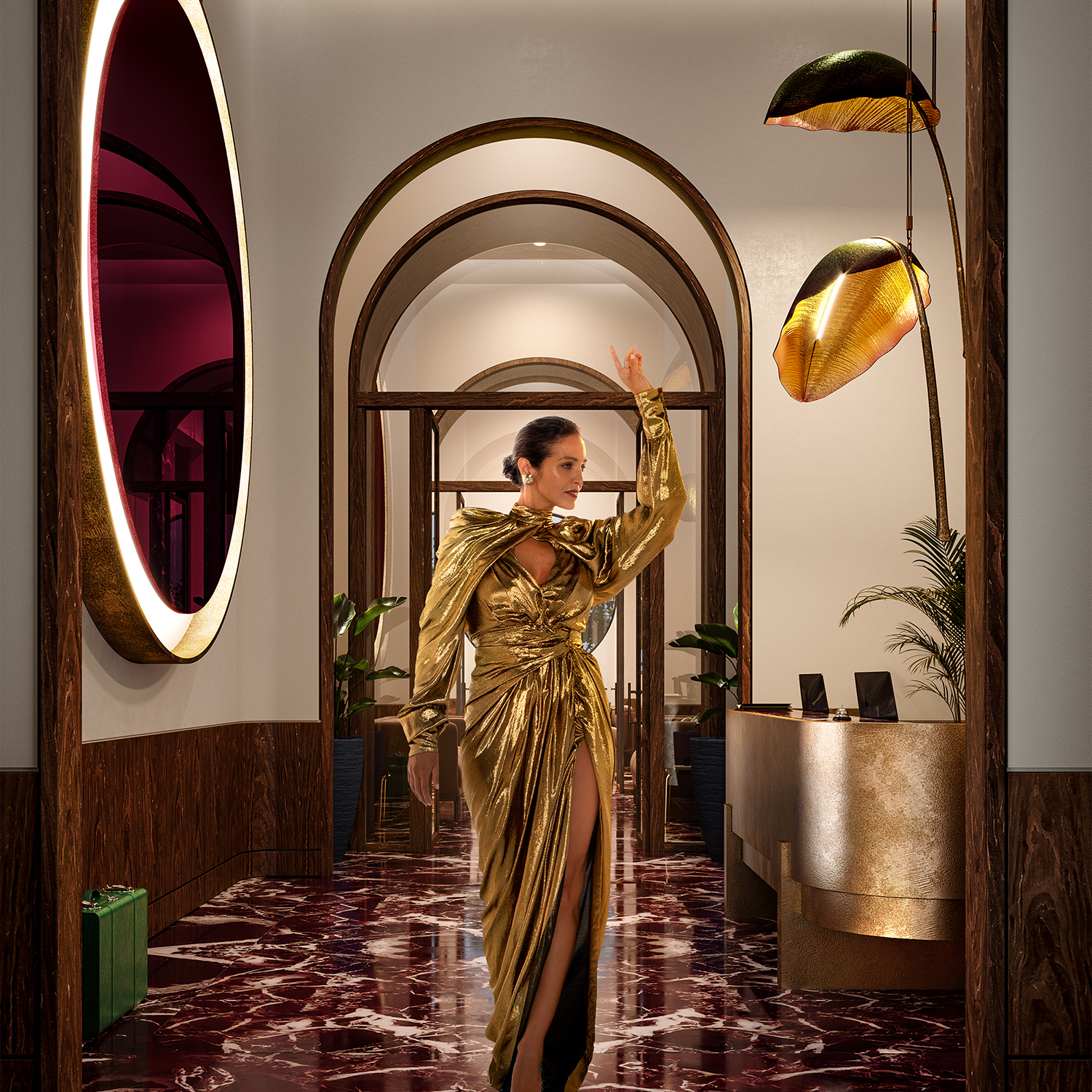 "The Capitol's amenities are so much more than rooms; they are tailored experiences, original and incredibly social."
Alessandro Munge
"The Capitol is about a worldly community, a crew of originals that are so confident in their uniqueness and individualities. To represent them, we selected eclectic, rich, and storytelling materials such as bold expressive marbles, sensual velvets, brilliant lacquers, burnished metals accents, gorgeous walnut wood, and more. The curation of all those very unique and strong elements creates a luxurious eclectic vibe and a very strong identity for the property making The Capitol a sought-after destination."
Alessandro Munge