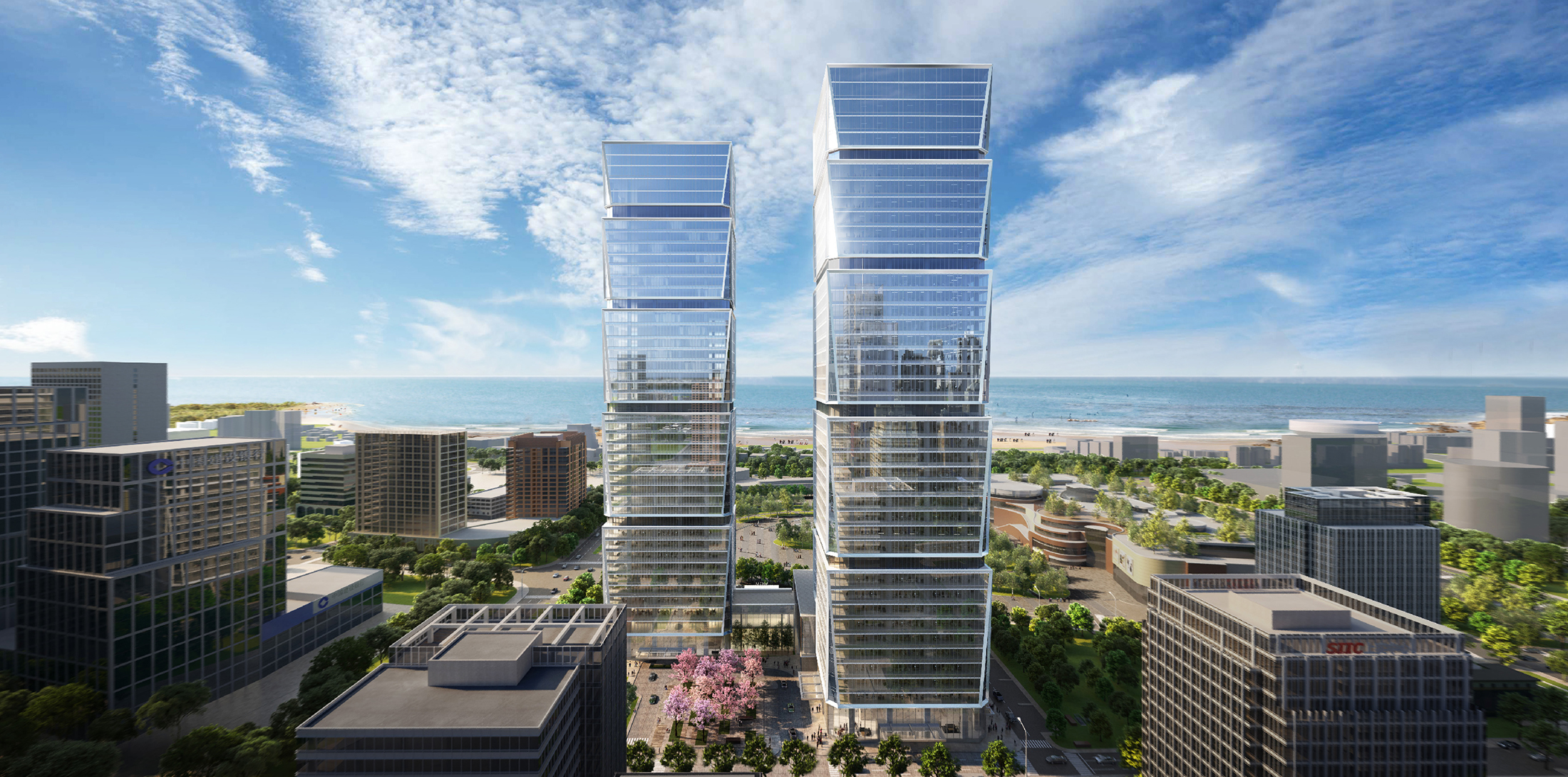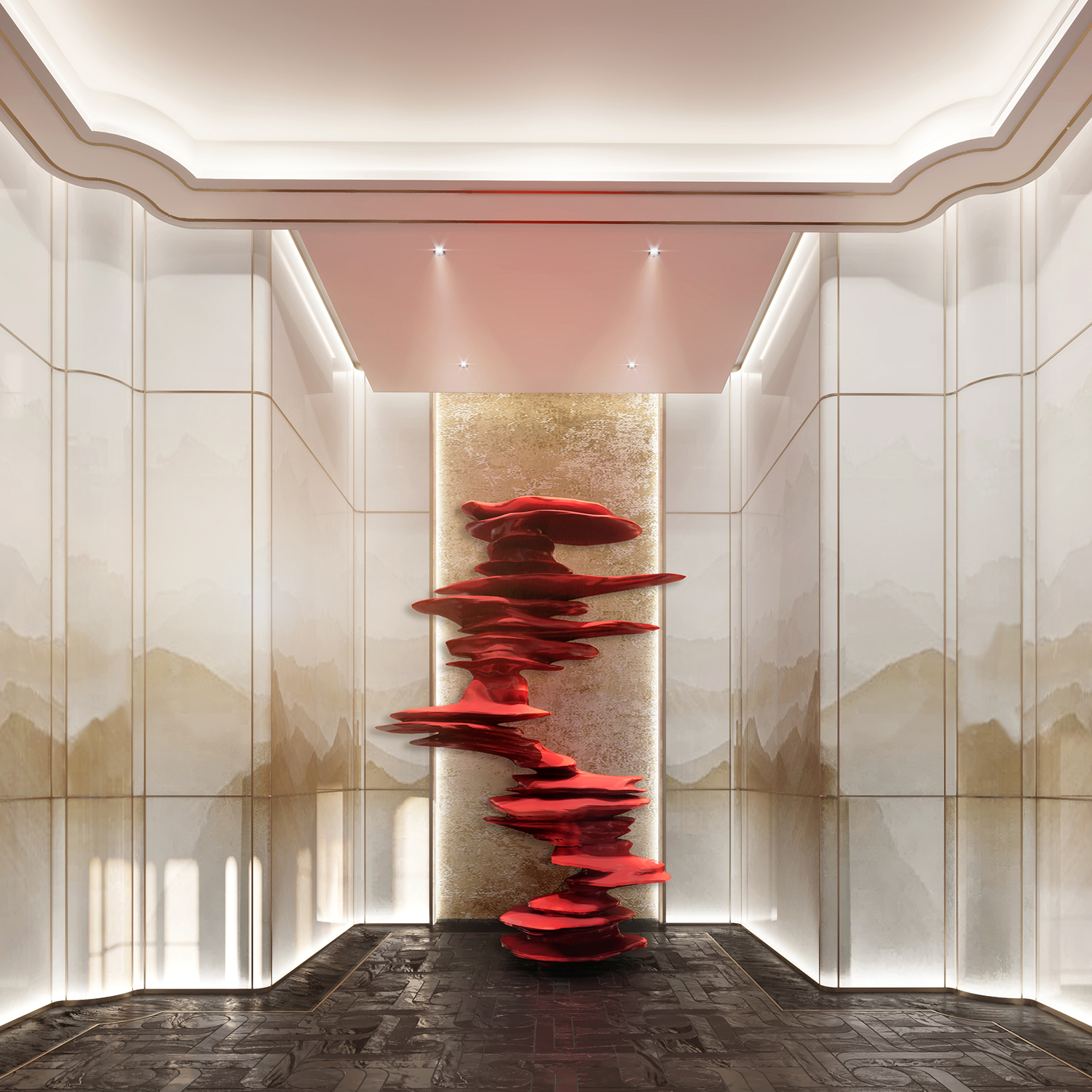 Asia-Pacific
Diaoyutai Qingdao
In the heart of lush Qingdao, nestled between ocean and mountains, Studio Munge imagines Diaoyutai hotel as a sophisticated retreat for an affluent clientele seeking an authentic and sumptuous expression of Chinese culture reflected in the ultra-luxury brand. Respectfully reinterpreting heritage craft and traditions, Diaoyutai Qingdao is a most exclusive experience and celebration of Chinese excellence inspired by the timeless architecture and intriguing nature of a Royal Garden Pavilion. The award-winning design team celebrates the building's architectural strength with bold and grand signature volumes throughout the hotel while layering the spaces with refined details embodying the brand's impeccable style.
Share
The ground floor imagined as a private domain features the distinctive elements encountered in traditional Chinese gardens subtly integrated into the emotive design. Guest will first experience the soulful narrative in the foyer, noticing a dynamic contemporary sculpture evoking a layered rockery framed by up-lit laminated art panels depicting rocky mountainscapes. Gently overlapping organically, abstract lily pads and dewdrops welcome- reunion and peace, artfully portrayed on the hand-trimmed glass screens framing the concierge and lobby lounge. Symbolizing the cycle of life and renewal, the lotus leaves are also present on the interlocked black granite floor pattern throughout different areas of the hotel. High above, majestic, three-tiered fixtures illuminate the reception as oversized linen lanterns that float within signature red coves, infusing the space with warmth and beauty in equal measures. In the lobby lounge, imagined as an indoor garden, a bronze circular fireplace pierces a sophisticated resin-finished wall, inviting gatherings and conversations.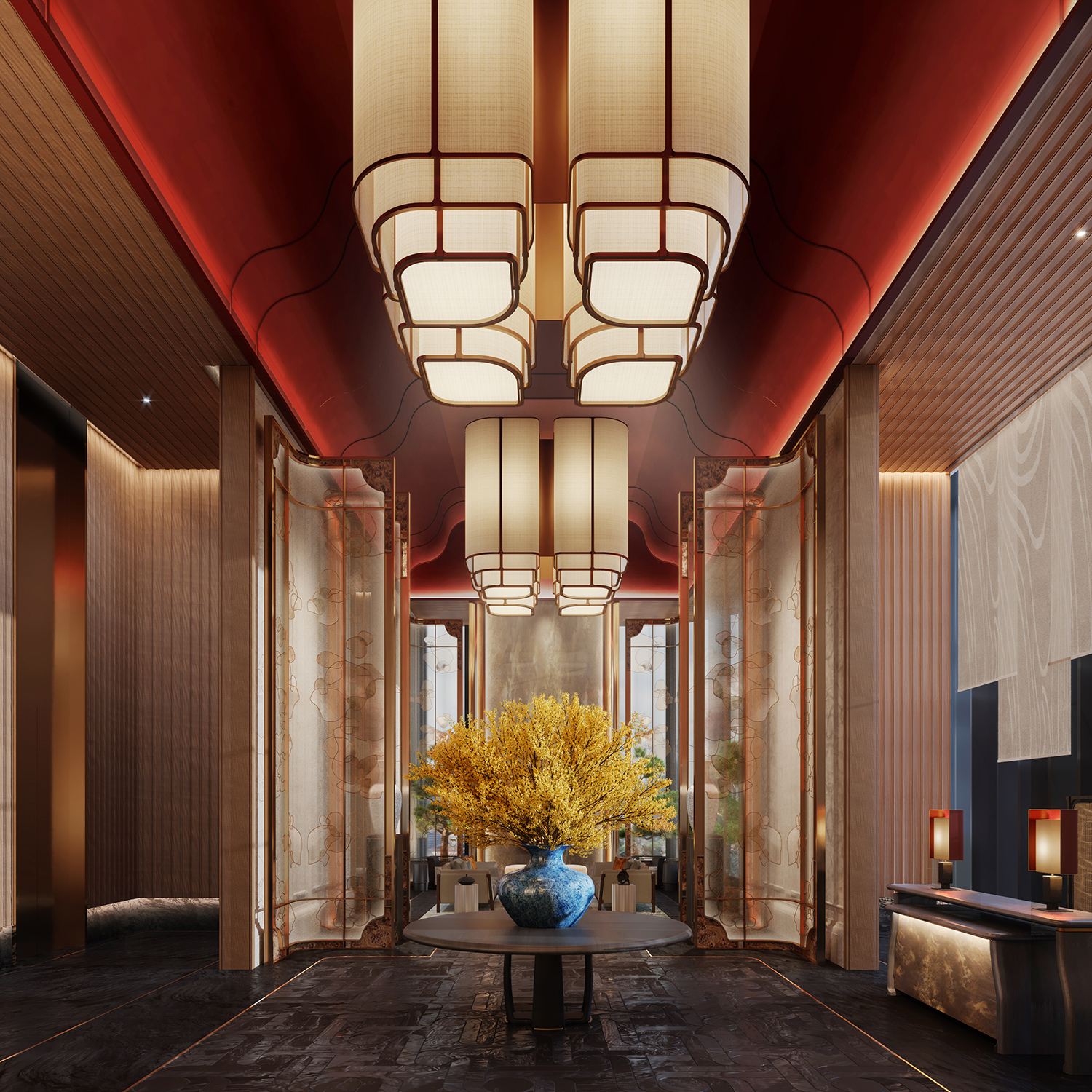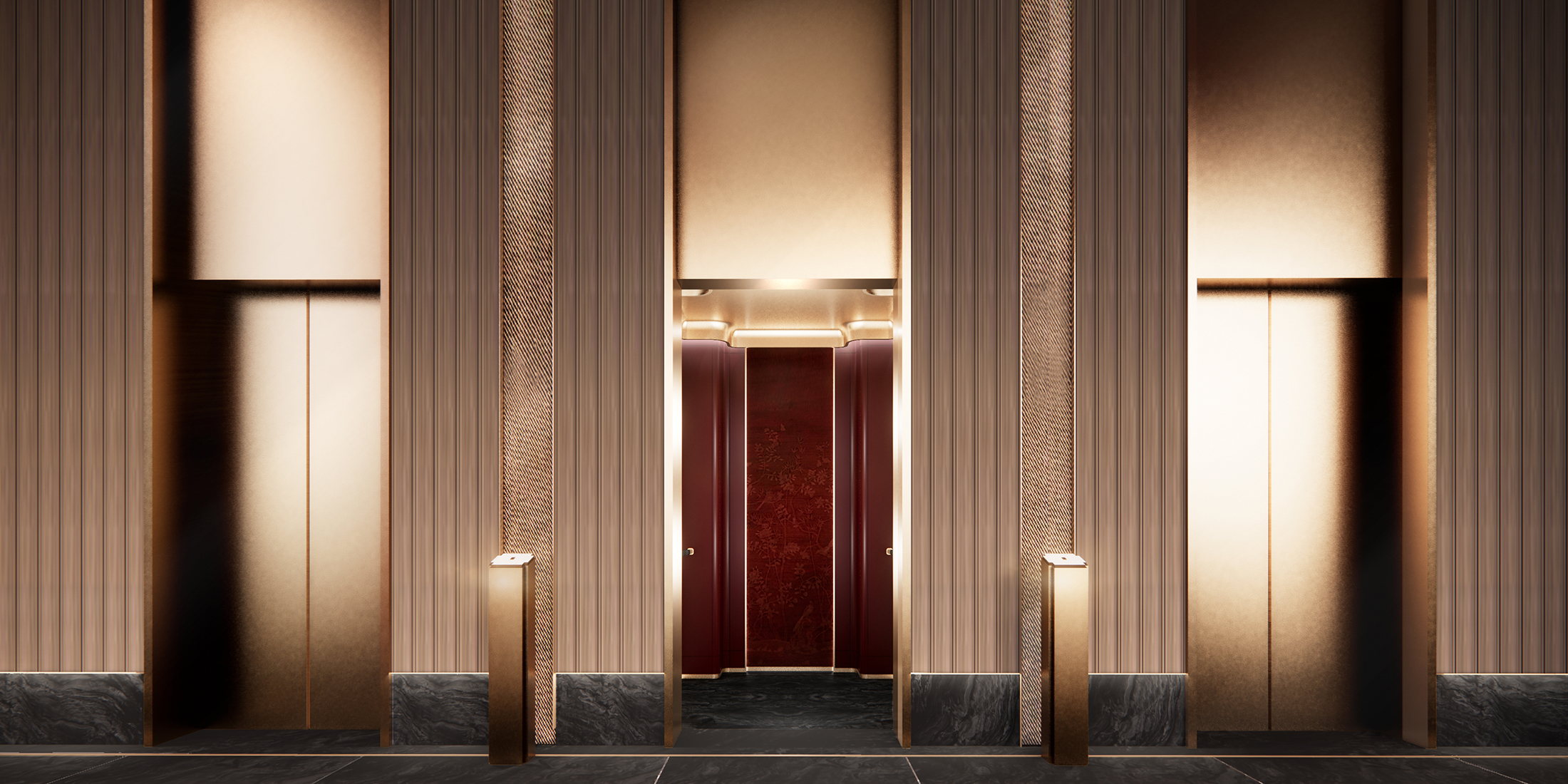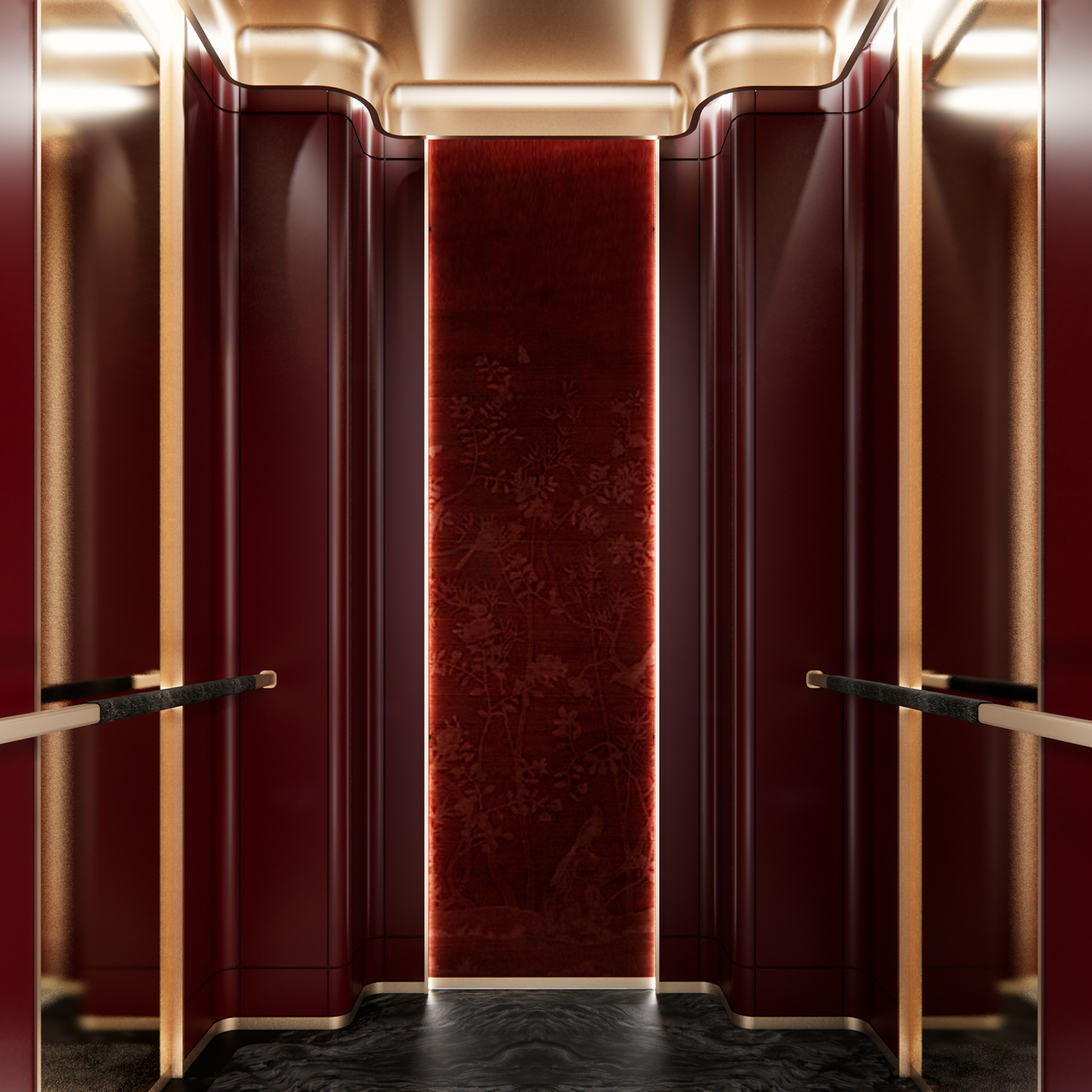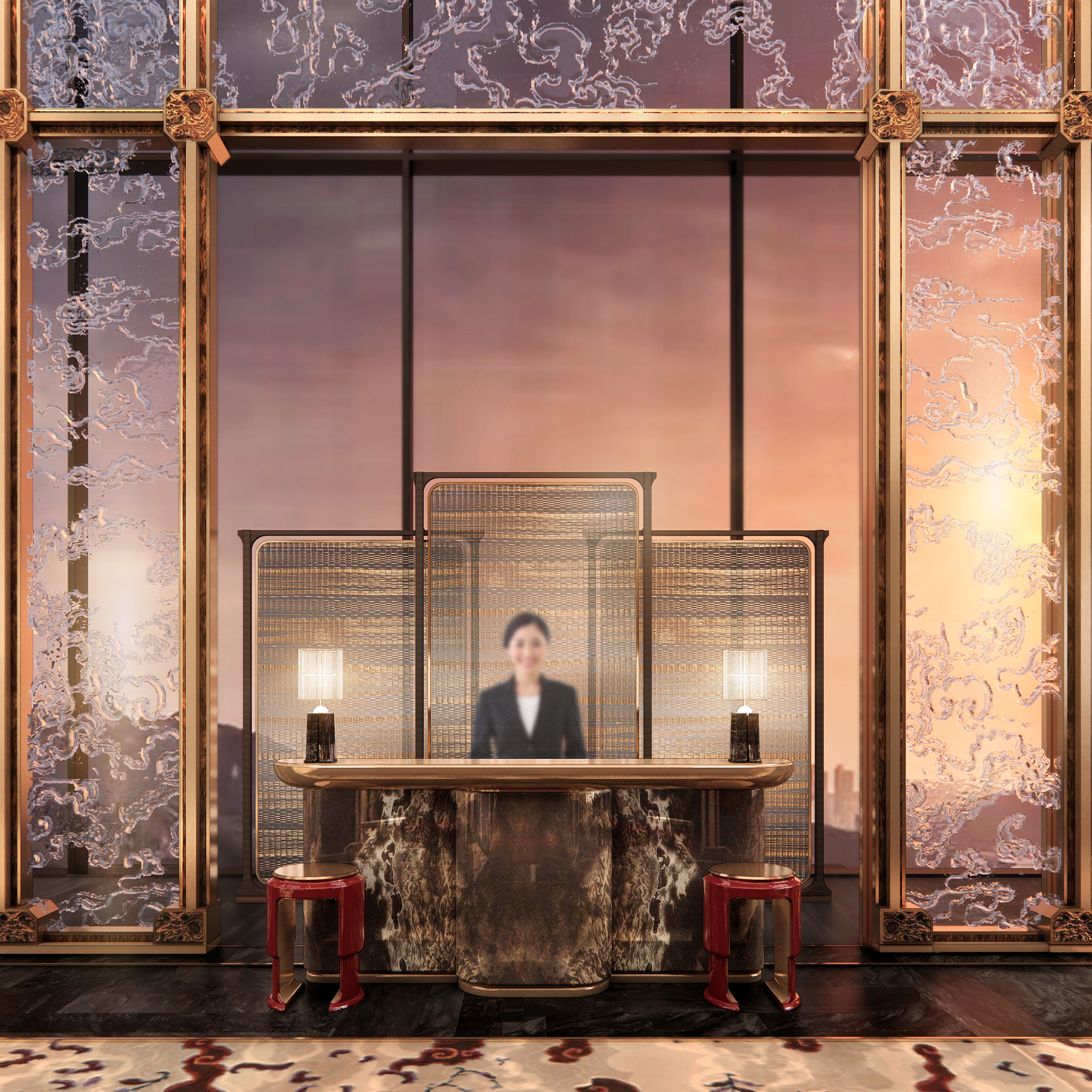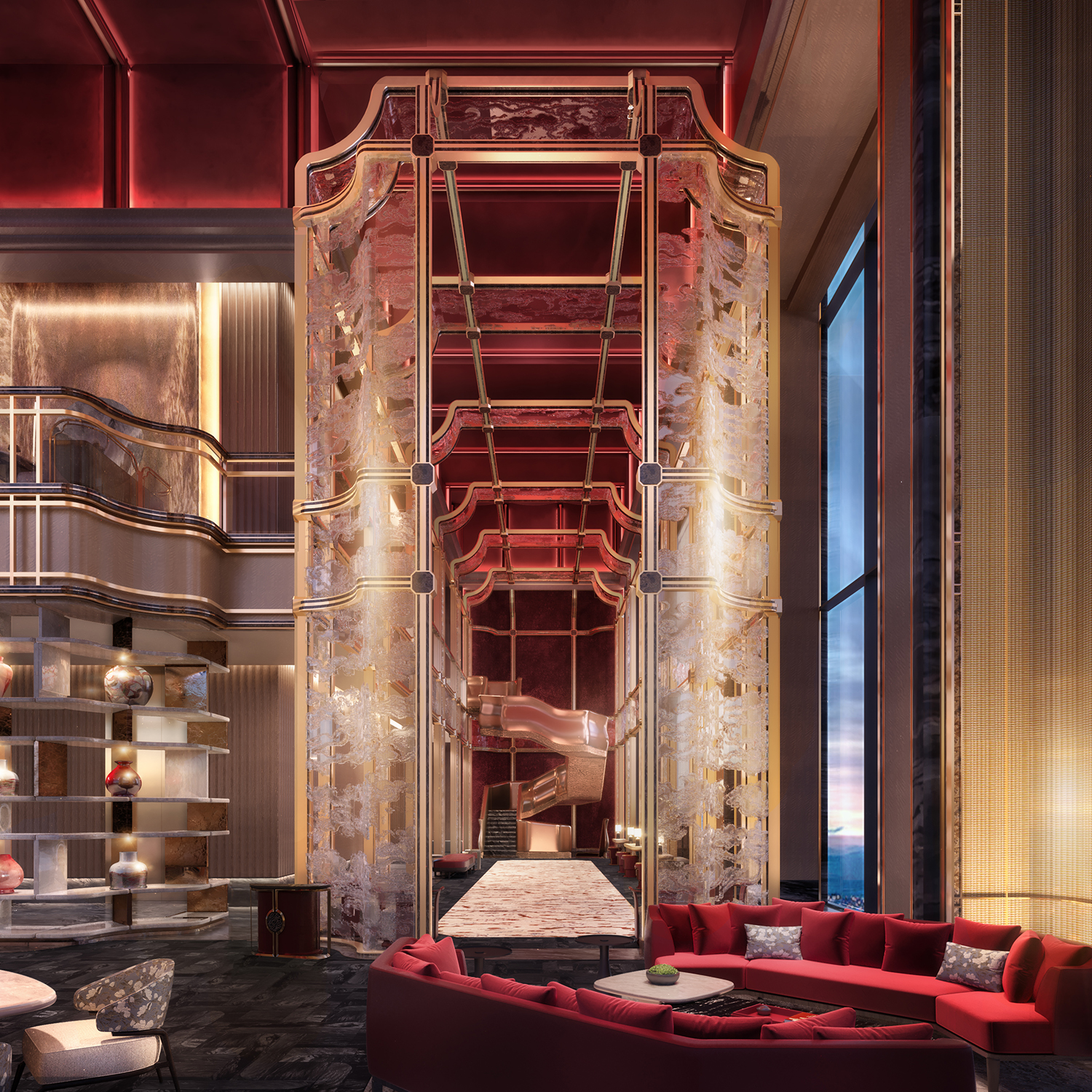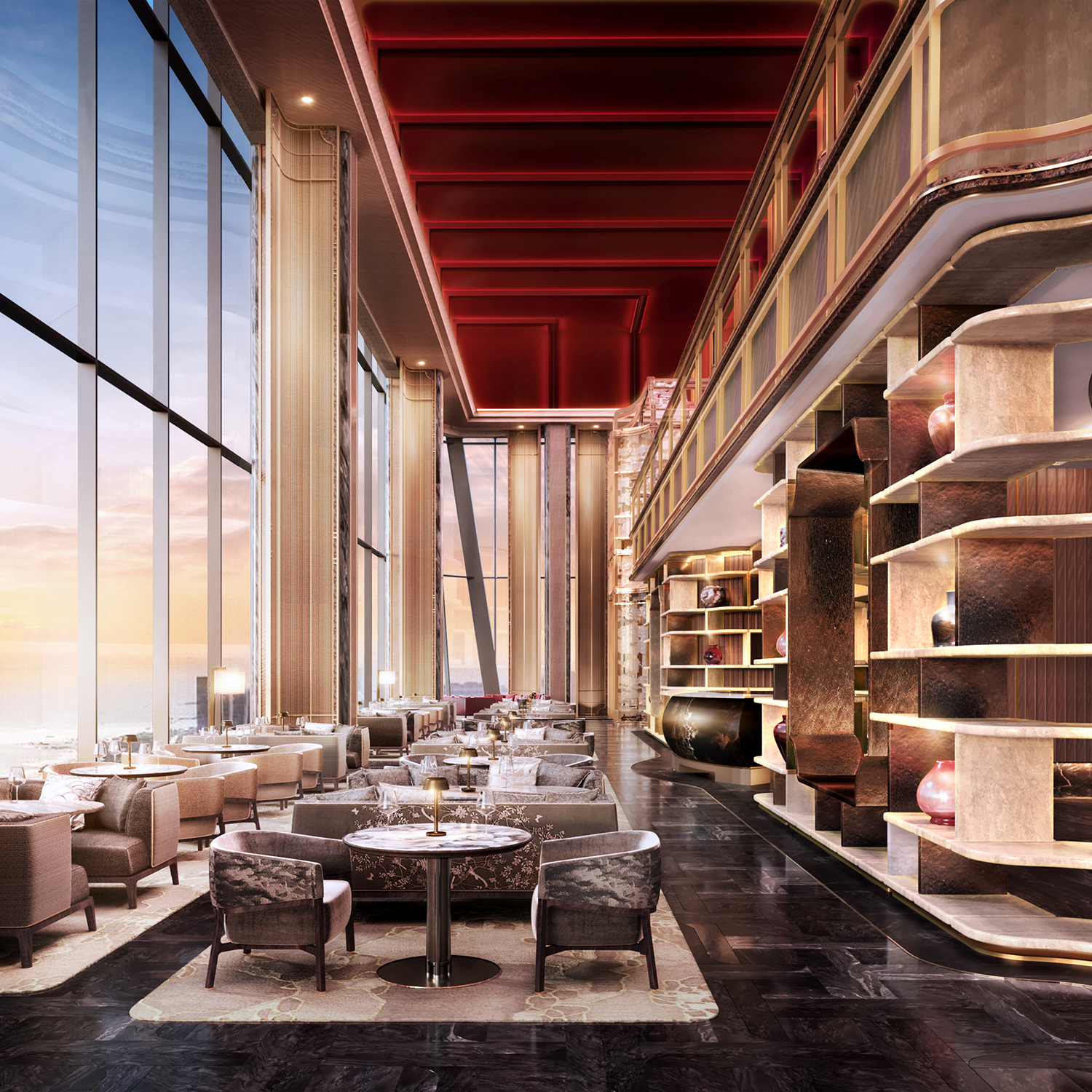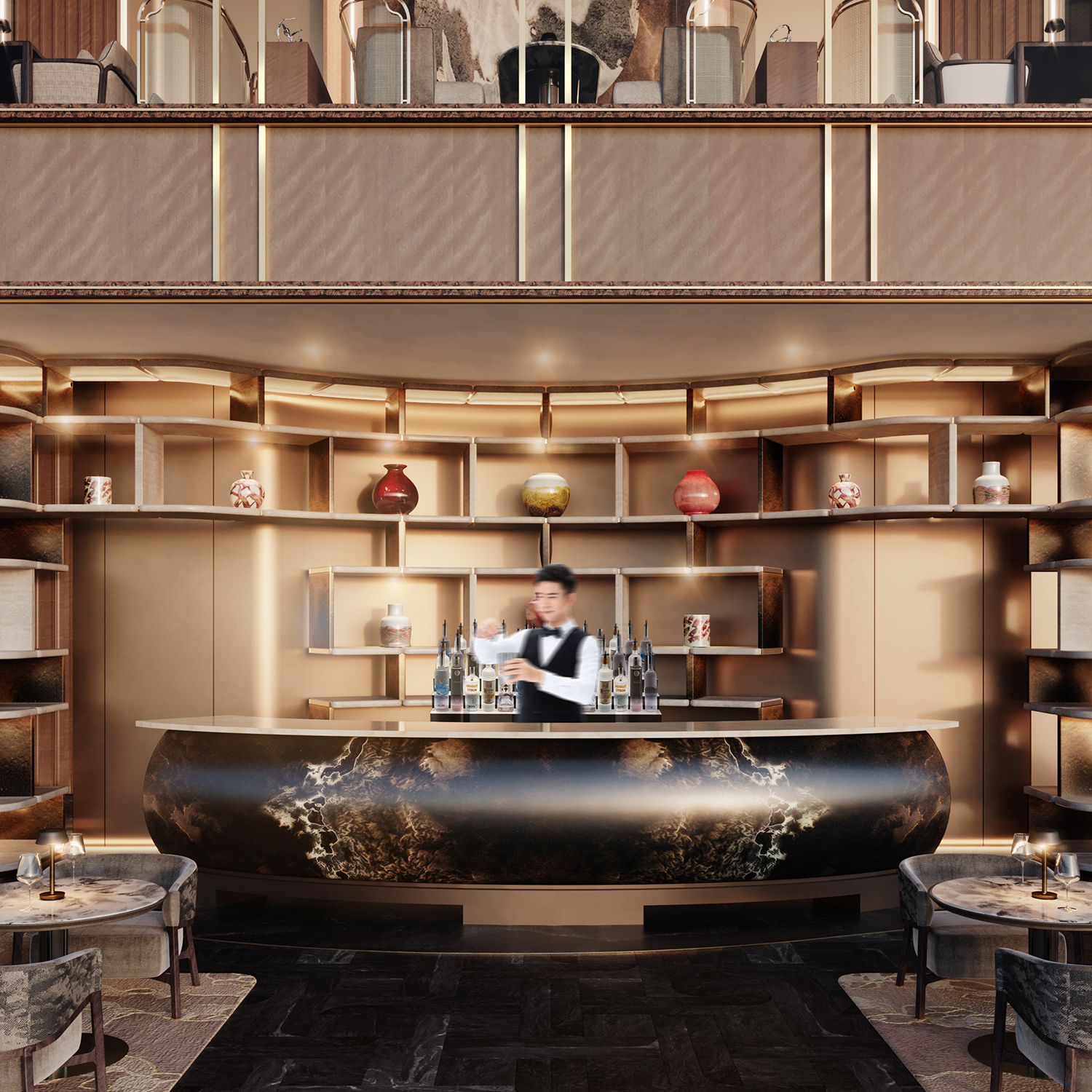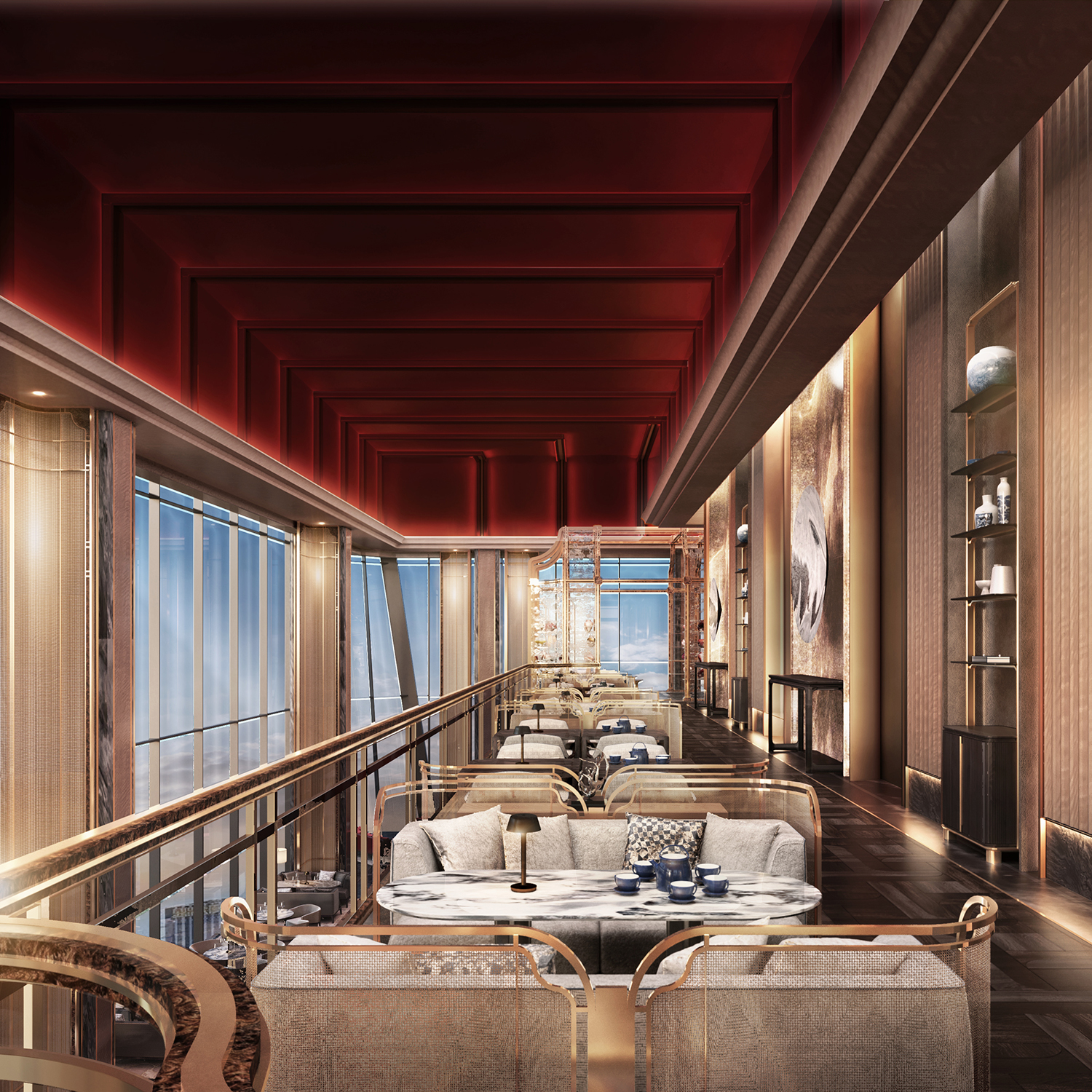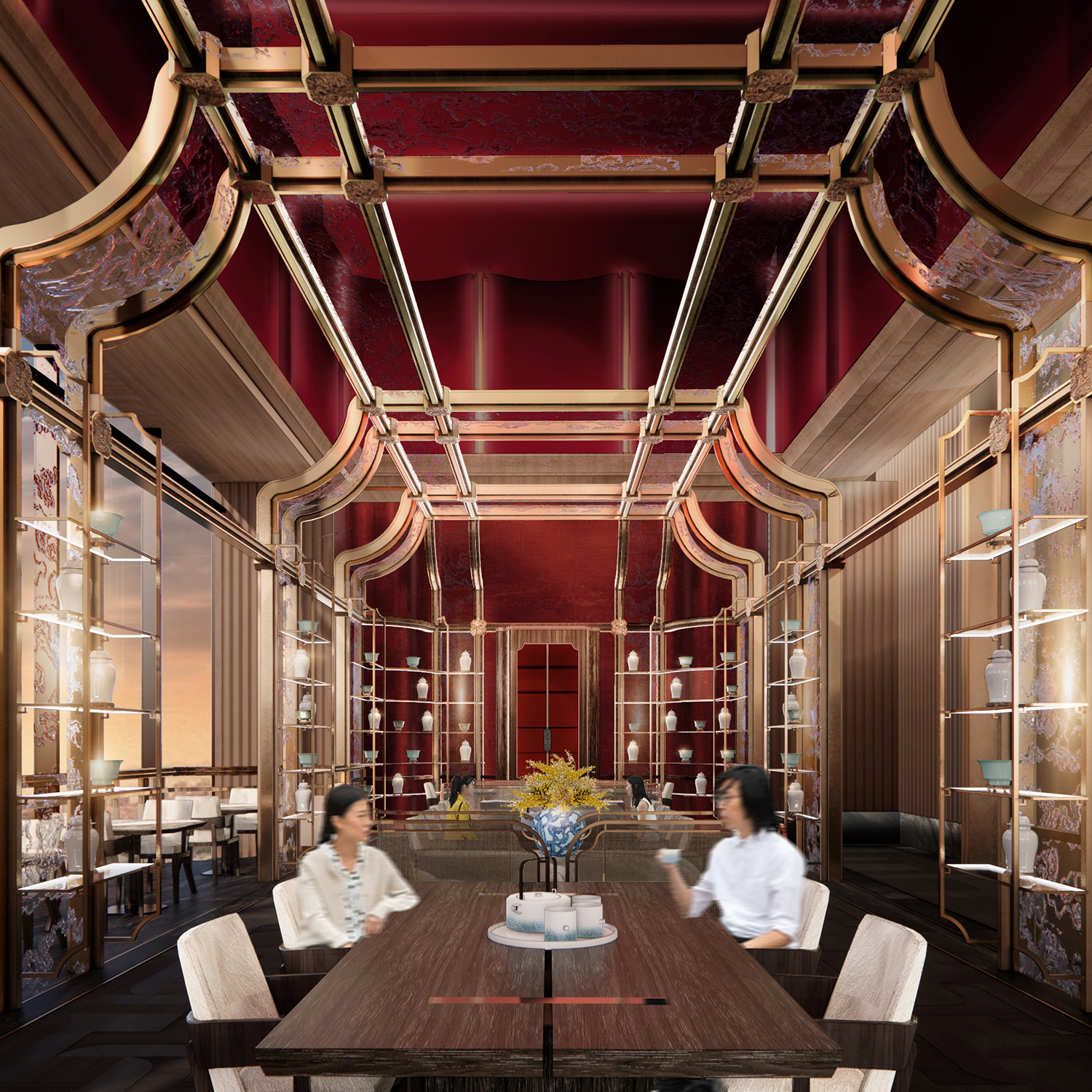 Leading guests to the sky lobby, lavish elevator cabs feature crimson embroidered raw silk panels, burl wood and bronze metal accents, all beautifully showcasing Chinese artisanship through exquisite detailing. Coming out of the lift, in the sky lobby located on the 39th floor, the guest will first come across a floor-to-ceiling shelve reminiscent of ornamental window frames found on traditional pavilions in Chinese gardens. The striking shelving unit is curated with a rich collection of painted ceramic vases and thoughtfully frames the open views inviting guests to depart into a whimsical world of discovery.

Inspired by the pavilion's architectural motifs, elegant metal frames connect with refined medallions and rise to the ceiling while holding shimmering crystal glass panels embossed with auspicious cloud patterns. A lucky symbol welcoming good fortune and mysterious adventures, the clouds are also represented on a plush burgundy, ivory and cream custom rug leading to the grand staircase that connects the below restaurant, sky lobby and mezzanine.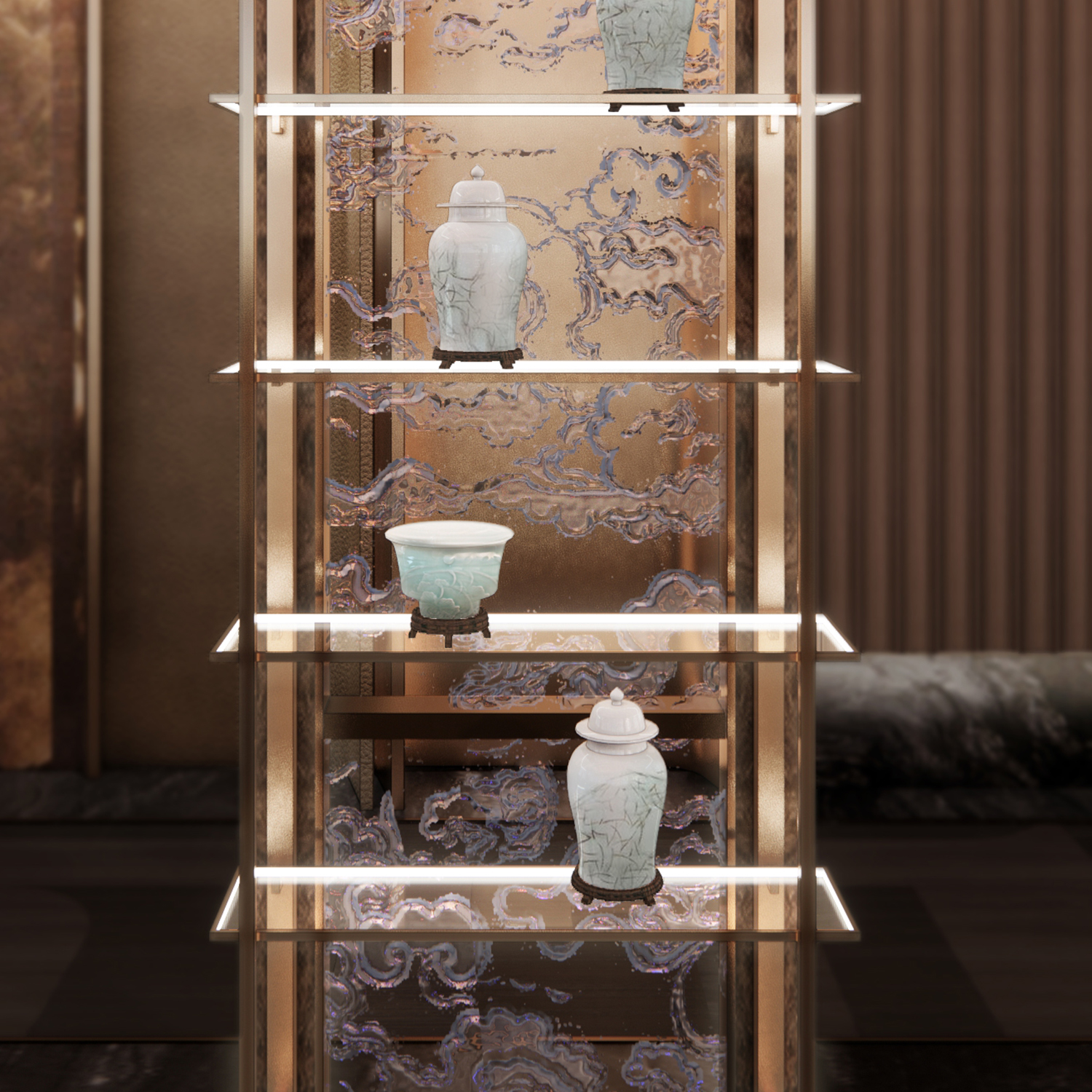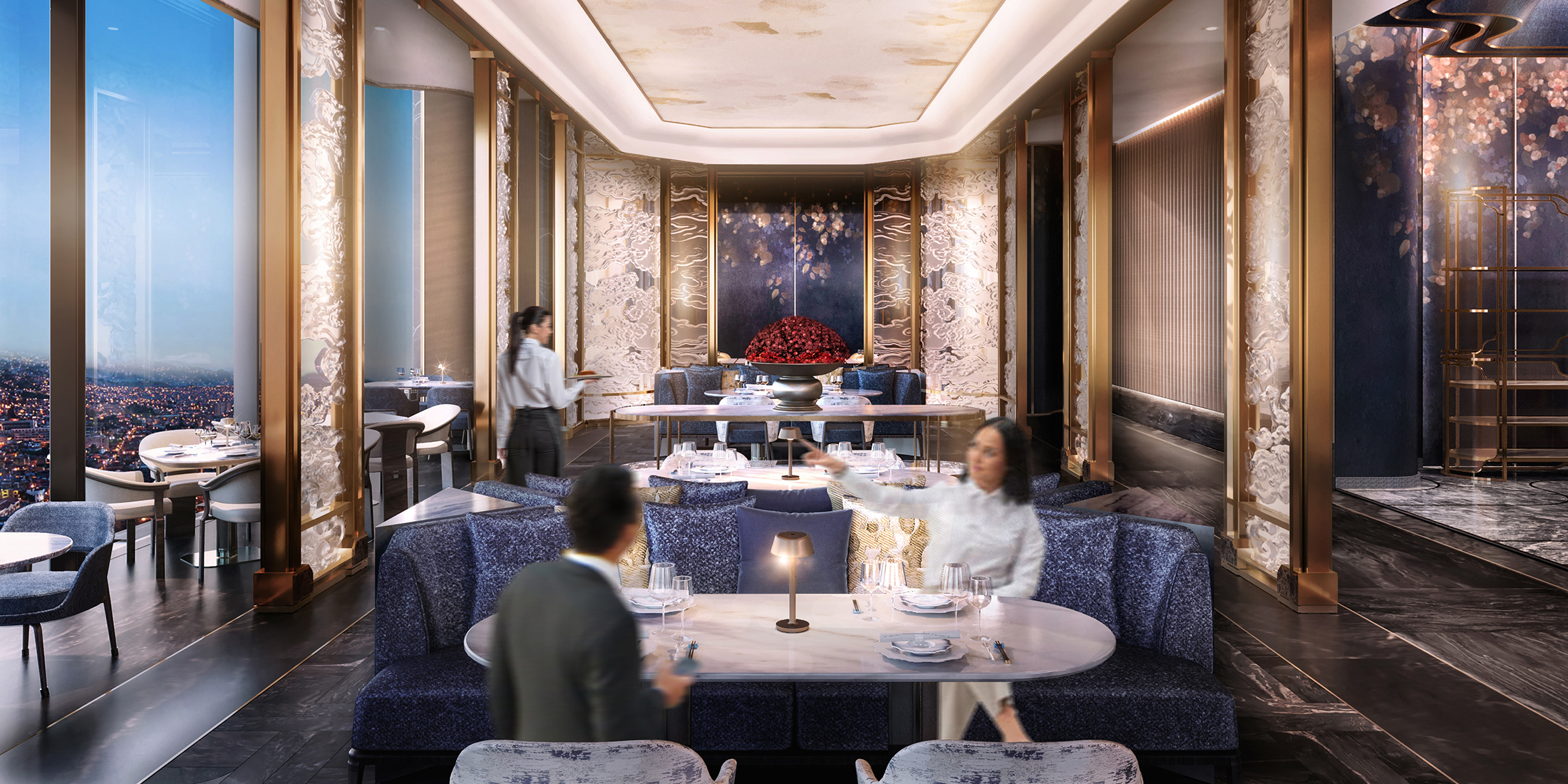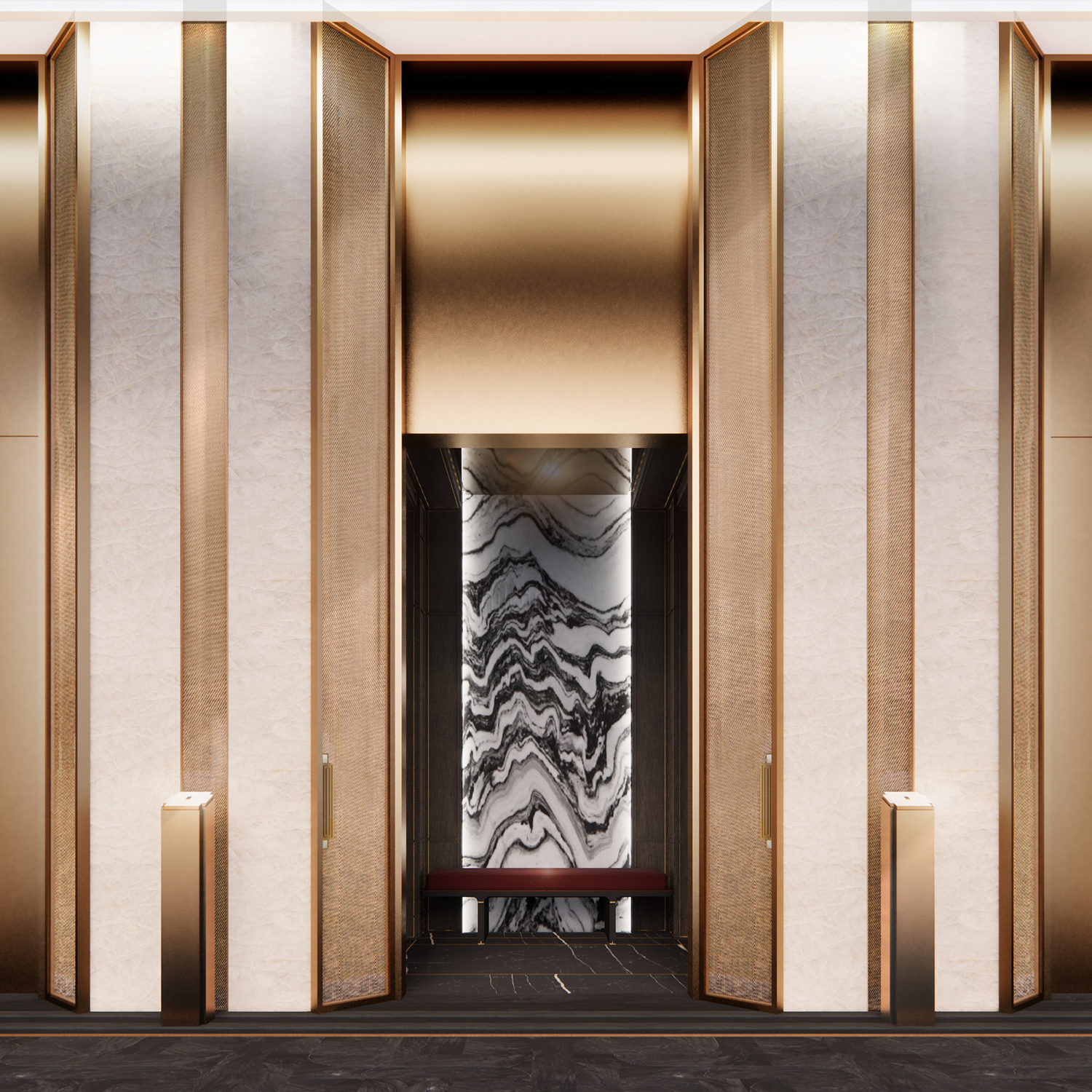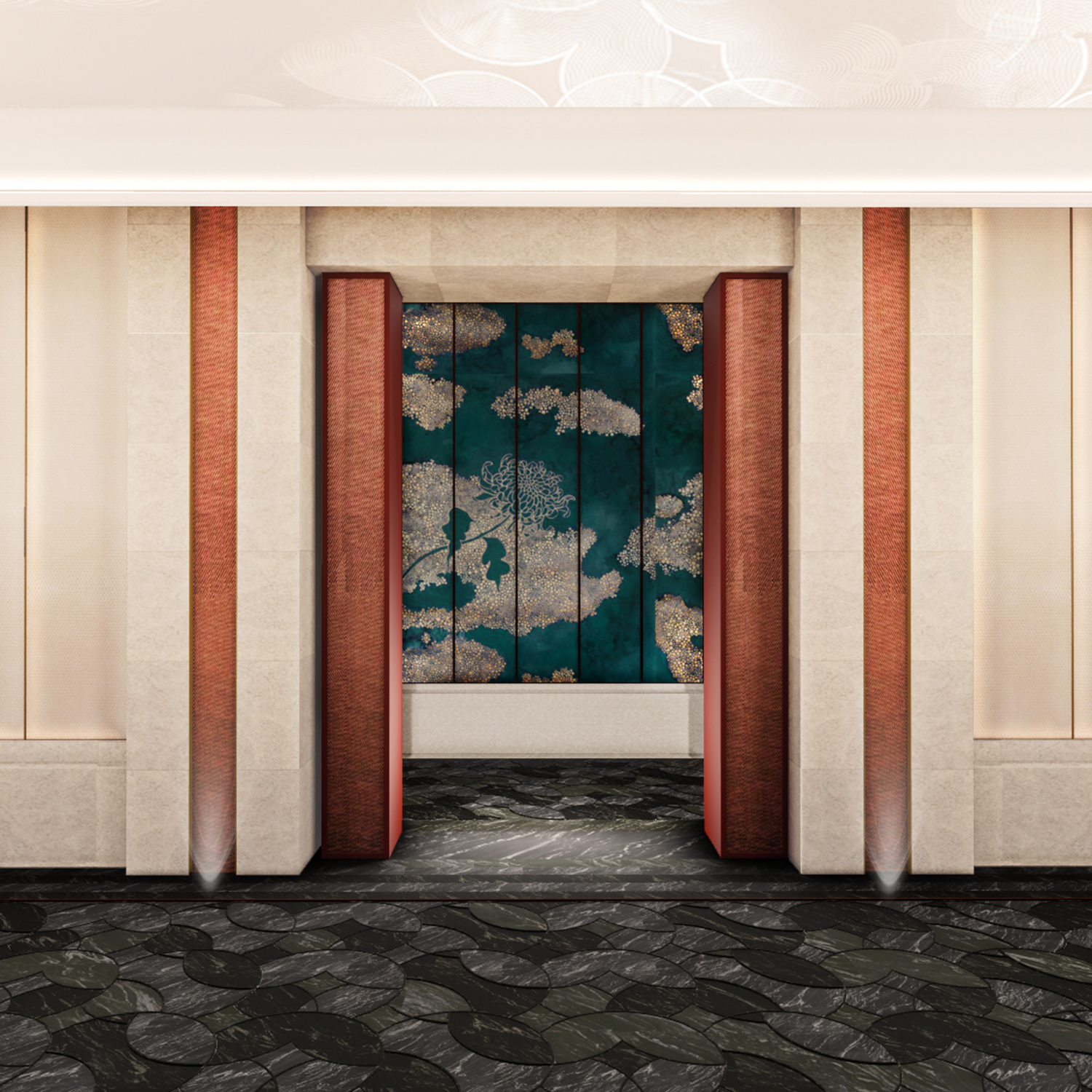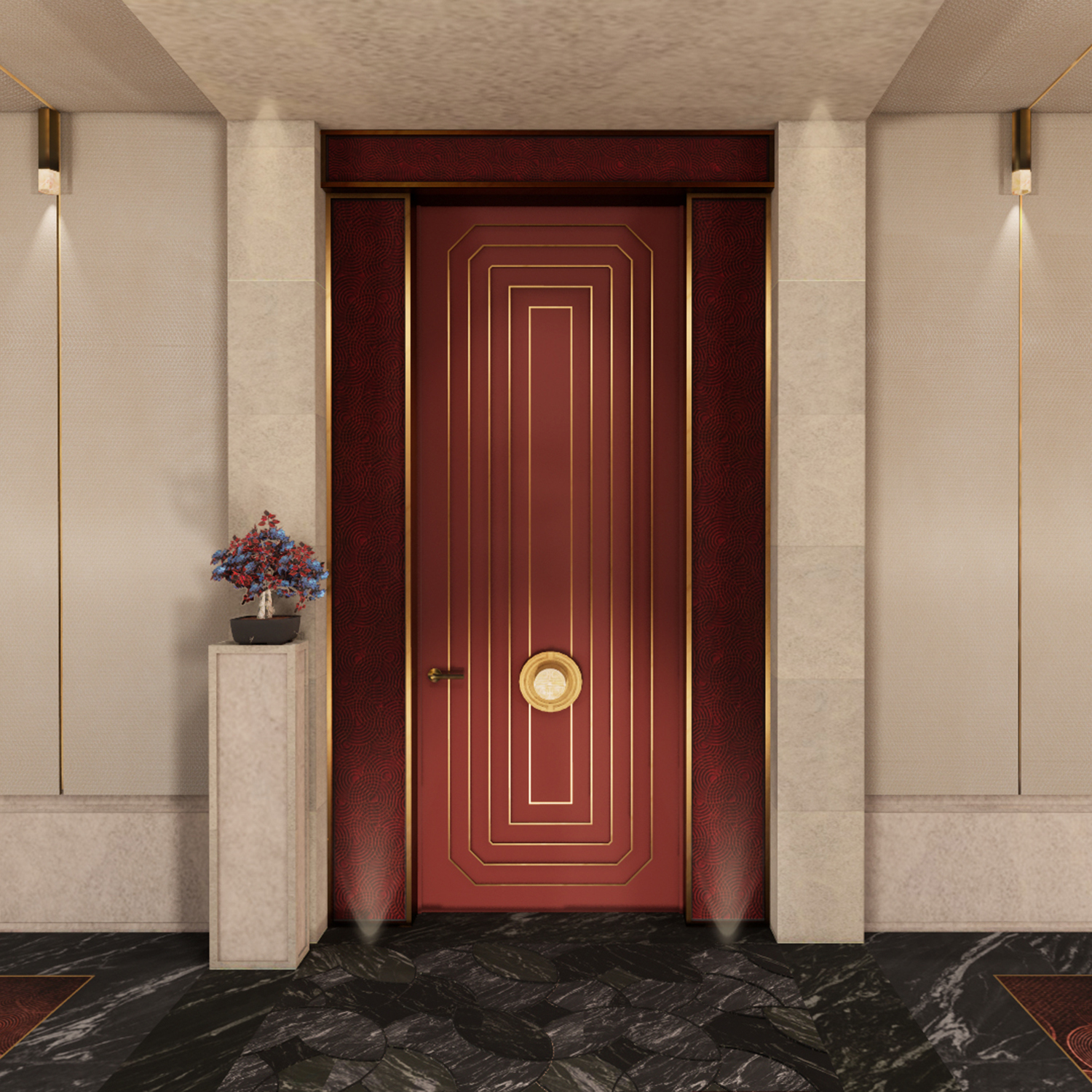 After experiencing the public areas, guests will rejoice in discovering their sanctuaries. Framed by dark granite borders leading guests to the suites, an ombré burgundy carpet features an abstracted lotus leaf pattern as a recurring symbol of peace and regeneration. To the left of the glossy red lacquered entry door, a humble niche with a delicately curated artwork piece as a glamorous and artful moment welcoming guests to their private estate. Curated with residential sensibilities and rich layers, the suites inspire prestige and relaxation, displaying oceanic and modernized imperial motifs. Punctuated with marine blue, golden sunset or soulful brick red colour accents depending on the suite type, all rooms boast a warm and sophisticated palette of dark woods contrasted with luminous beiges and bronze metal accents.