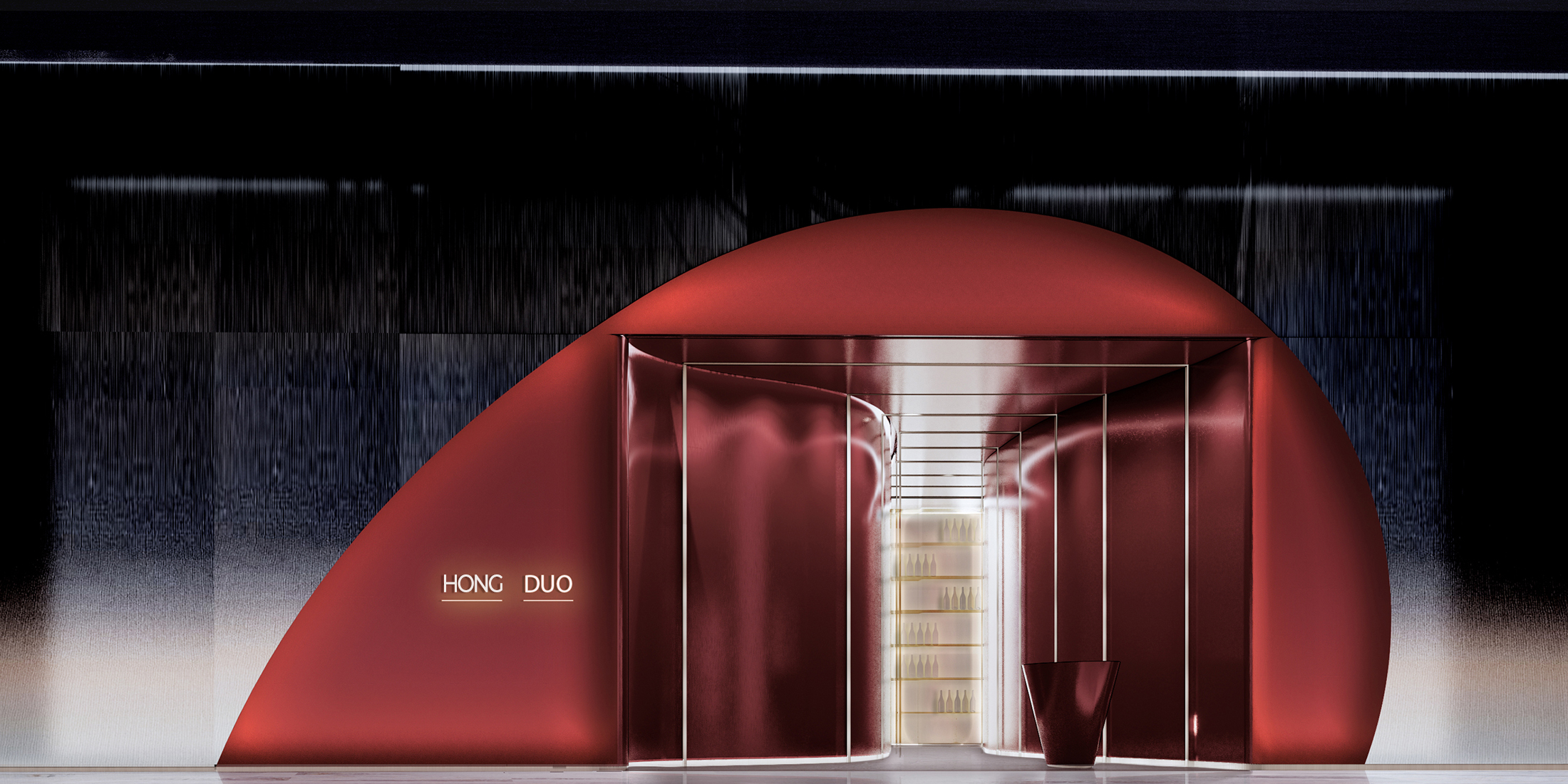 Asia-Pacific
Hong Cocktail Lounge at MGM Qingdao
On the ground floor, accessed via an immersive and highly reflective portal made of lacquered burgundy panels illuminated by dynamic strip lights, Hong, designed by Studio Munge, is an exquisite and moody bar lounge inspired by the arts of Music, Motion Picture and Mixology. Multilayered, Hong is a rich and intimate environment split into a cocktail bar, a lounge featuring circular banquette booths in curved niches and a stage hosting celebrated performing artists.

It boasts a luxurious palette composed of Macassar ebony wood, pink onyx, burgundy mohair, and glass, contrasted with pearl leather and lustrous velvets. Elevating the venue and inviting exploration, majestic repeating arches ripple through the lounge as music travels through space in a dynamic signature movement. Behind the banquettes, textural mural artwork brings a sense of wonder, inviting admiration and conversation. Above the luminous bar, an exquisite handblown crystal baroque chandelier illuminates the room with mystic and worldly charms. At the same time, backlit red glass and onyx shelves beautifully display a curated collection of liquors and aged spirits thoughtfully gathered from around the world.
Share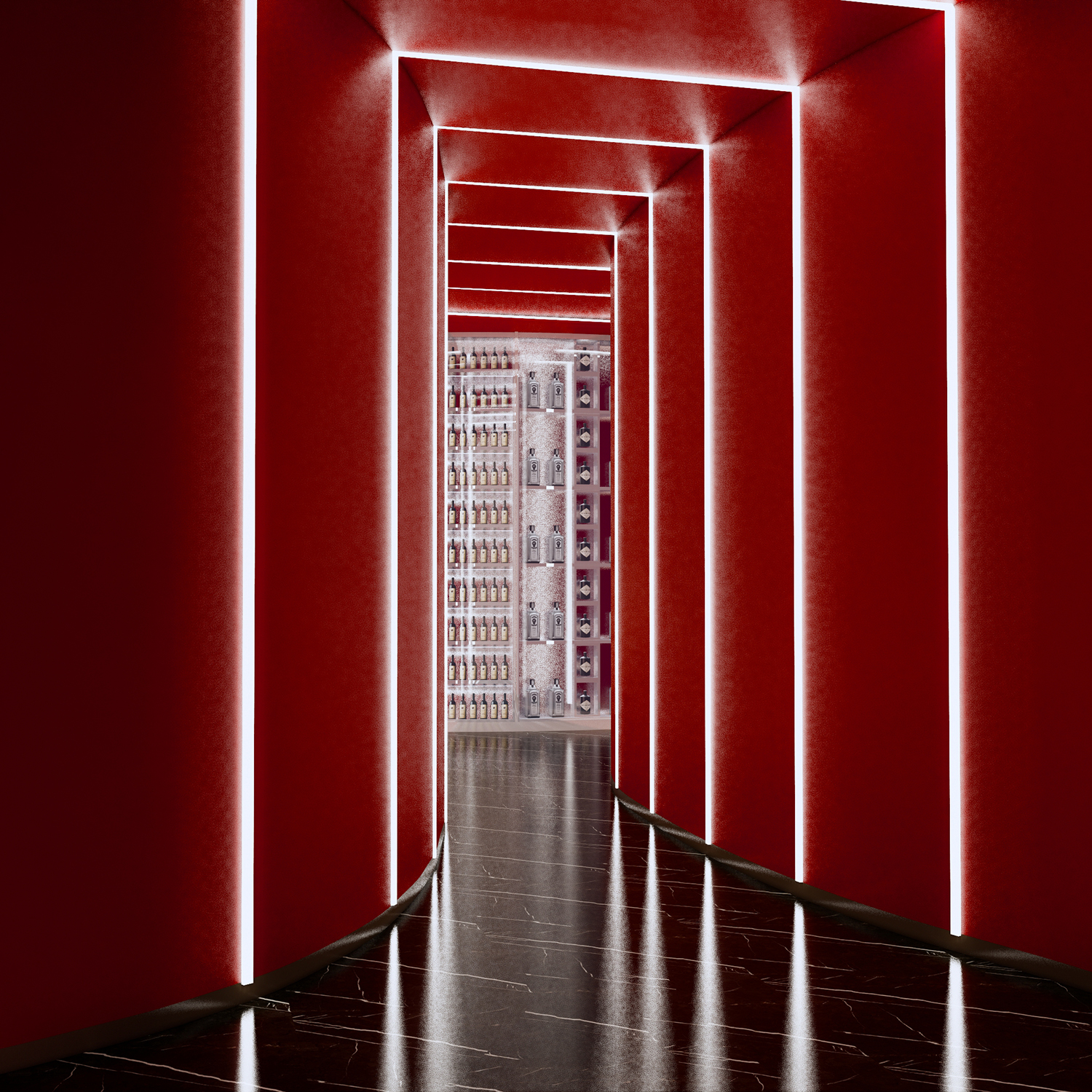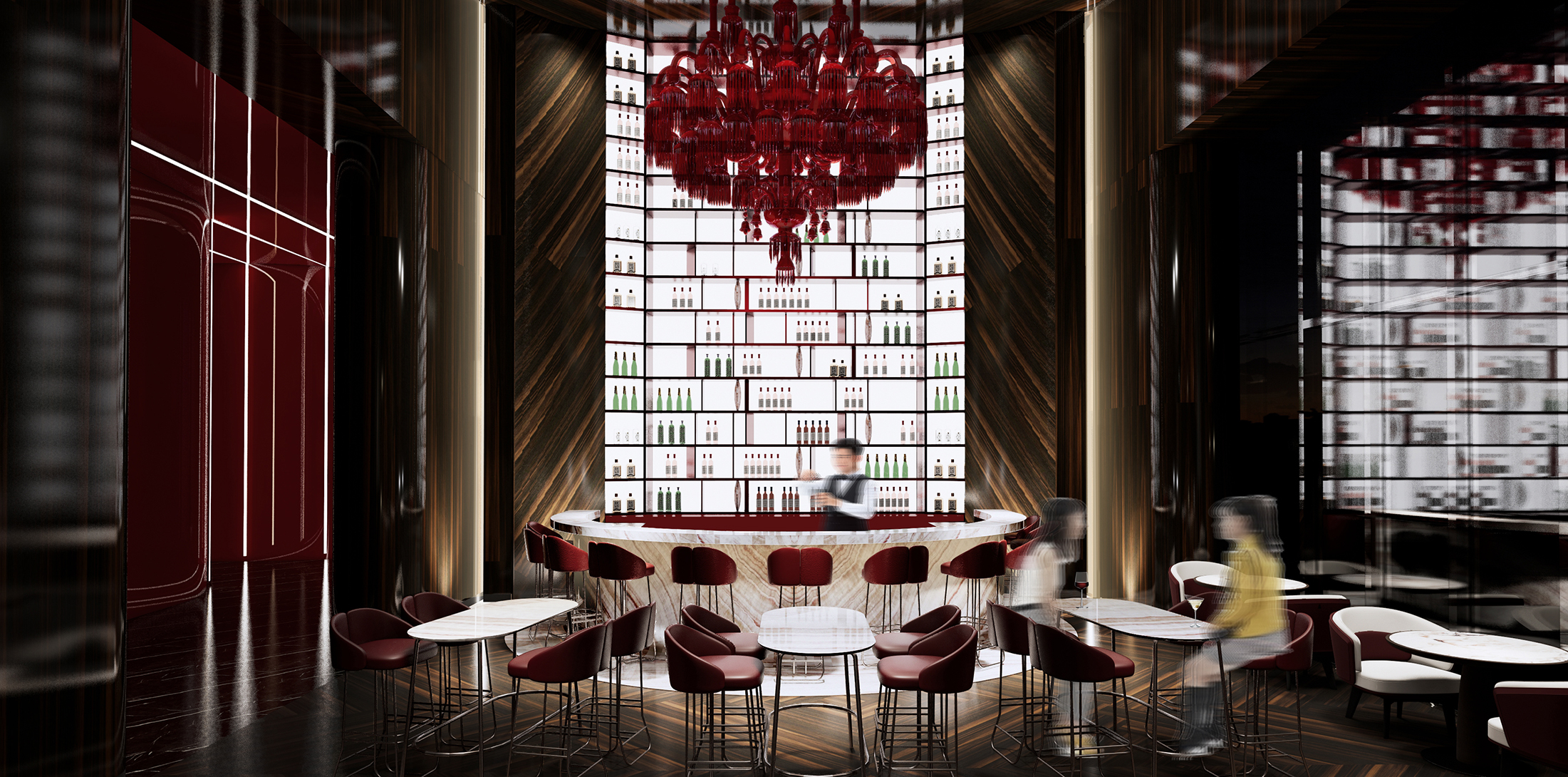 "The grand spatial volumes, the juxtaposition of rich contrasting textures, the curation of bespoke furnishings all contribute to making Hong an exquisite lounge that exudes sophistication with hints of crystalline glamour."
Alessandro Munge