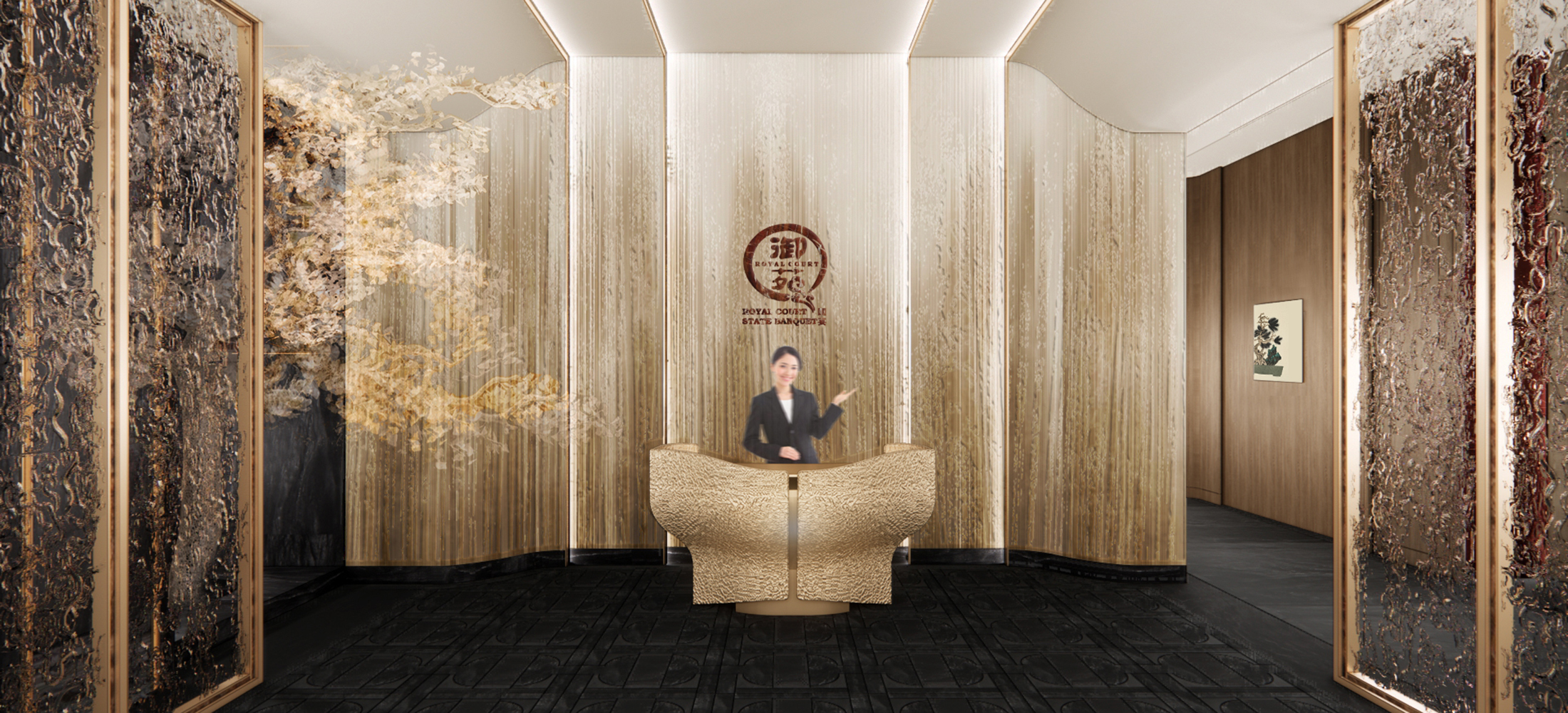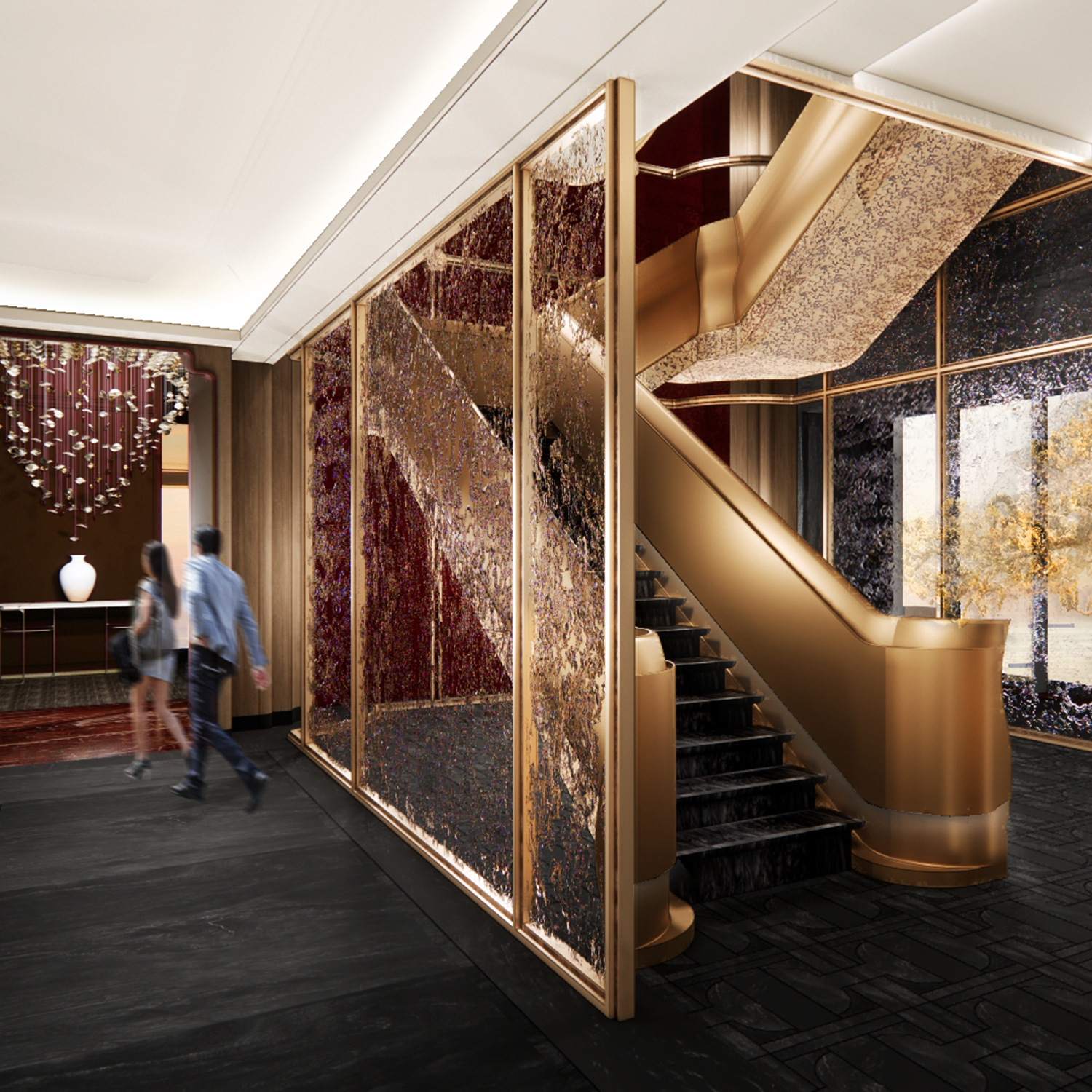 Asia-Pacific
Royal Garden at Diaoyutai Qingdao
Exploring the bronze and granite grand staircase from the Diaoyutai Qingdao hotel's sky lobby to the 38th floor, the guests will discover the traditional Chinese restaurant Royal Garden inspired by the utopian Penglai. Elegantly capturing the beauty of royal gardens and the mystical city, the Studio Munge-designed venue is an outstanding dining experience featuring an intimate "à la carte" section, a collection of curated private dining rooms and an exquisite VIP room for the most elite guests.
Share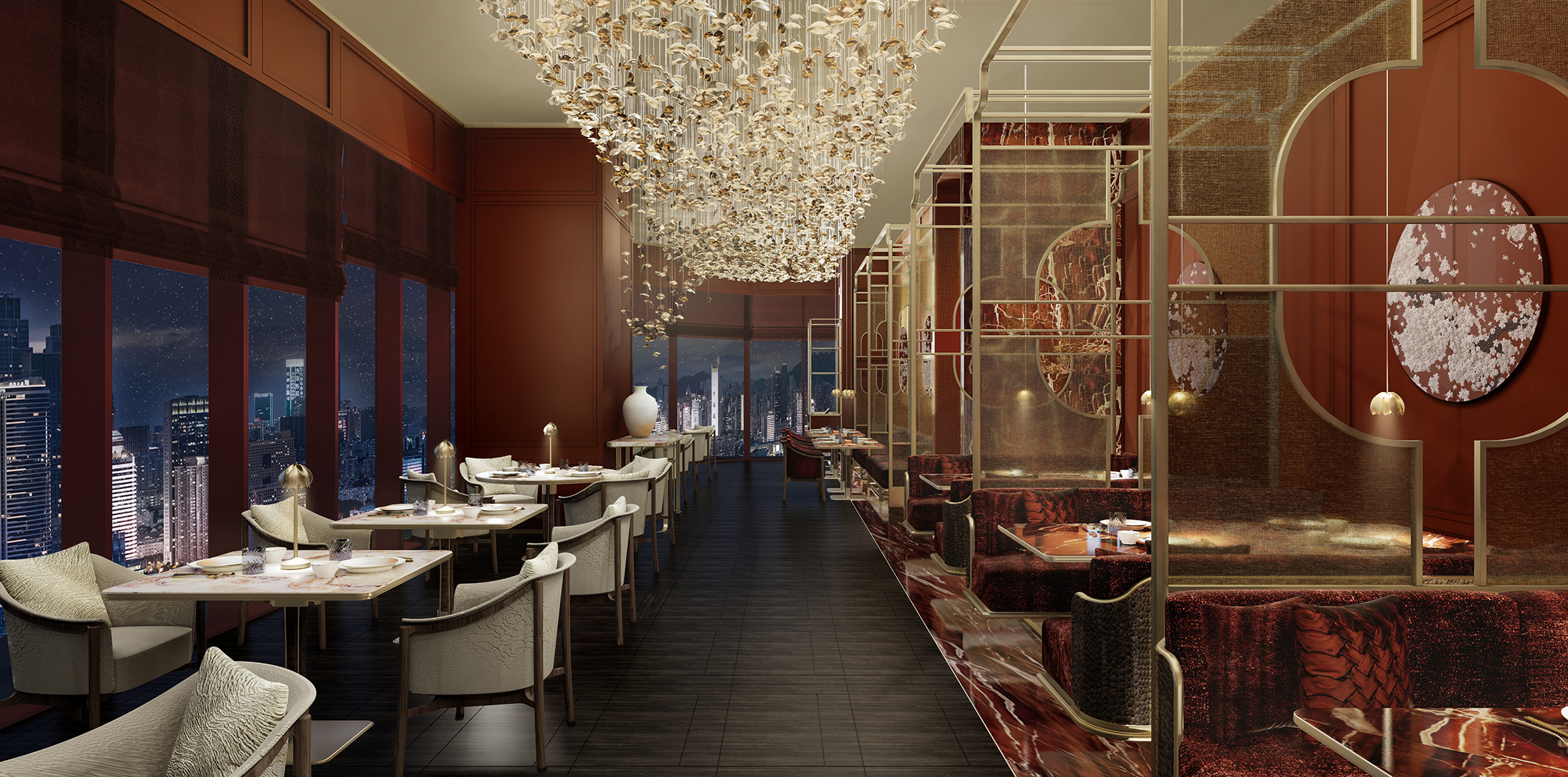 Overlooking Qingdao through expansive windows, the main dining room celebrates the joy of being together in a lively and warm palette of autumnal reds contrasted with soft creams and golds. On the ceiling, a bespoke art installation composed of golden hand-blown camellia glass petals is unevenly suspended in the air as dancing in the wind.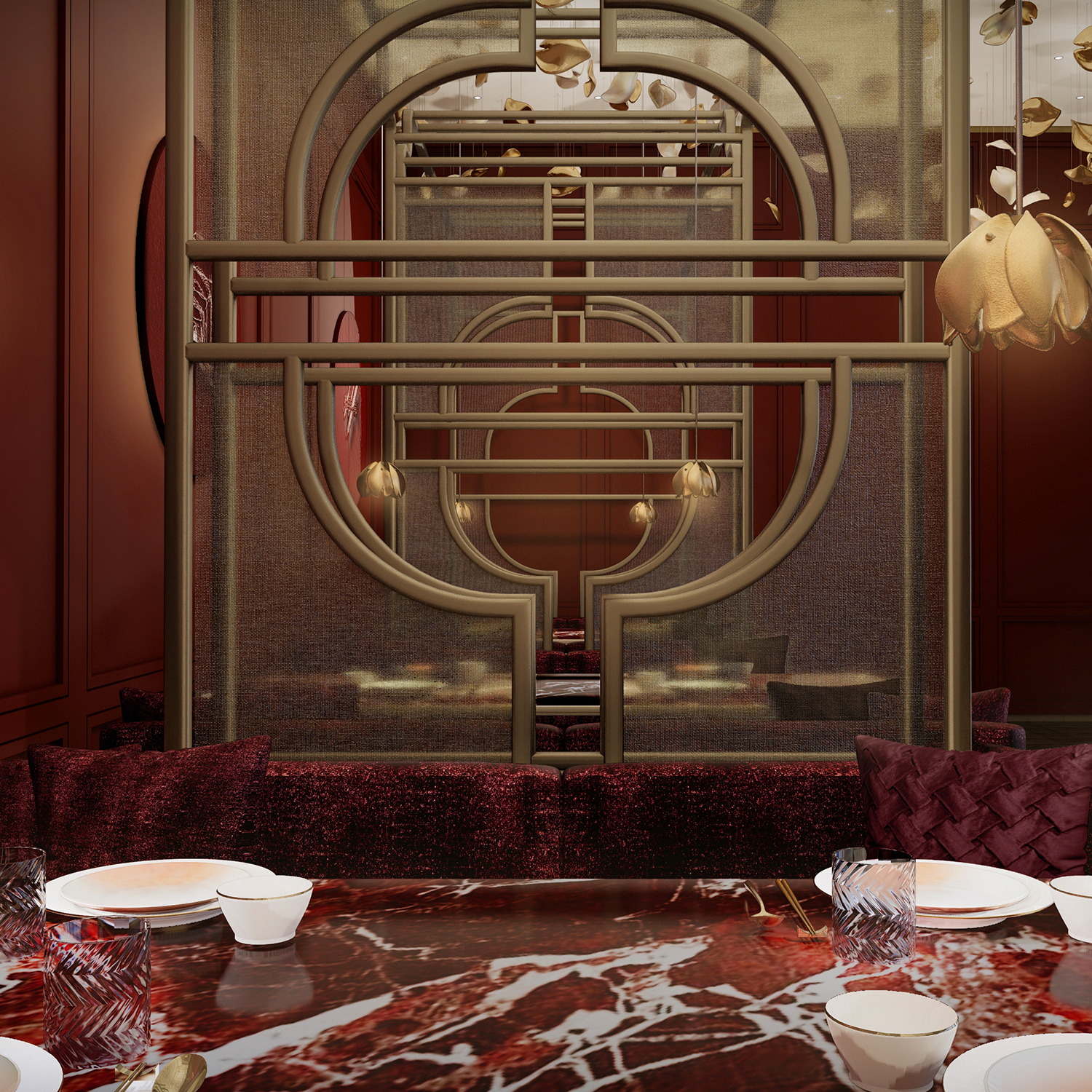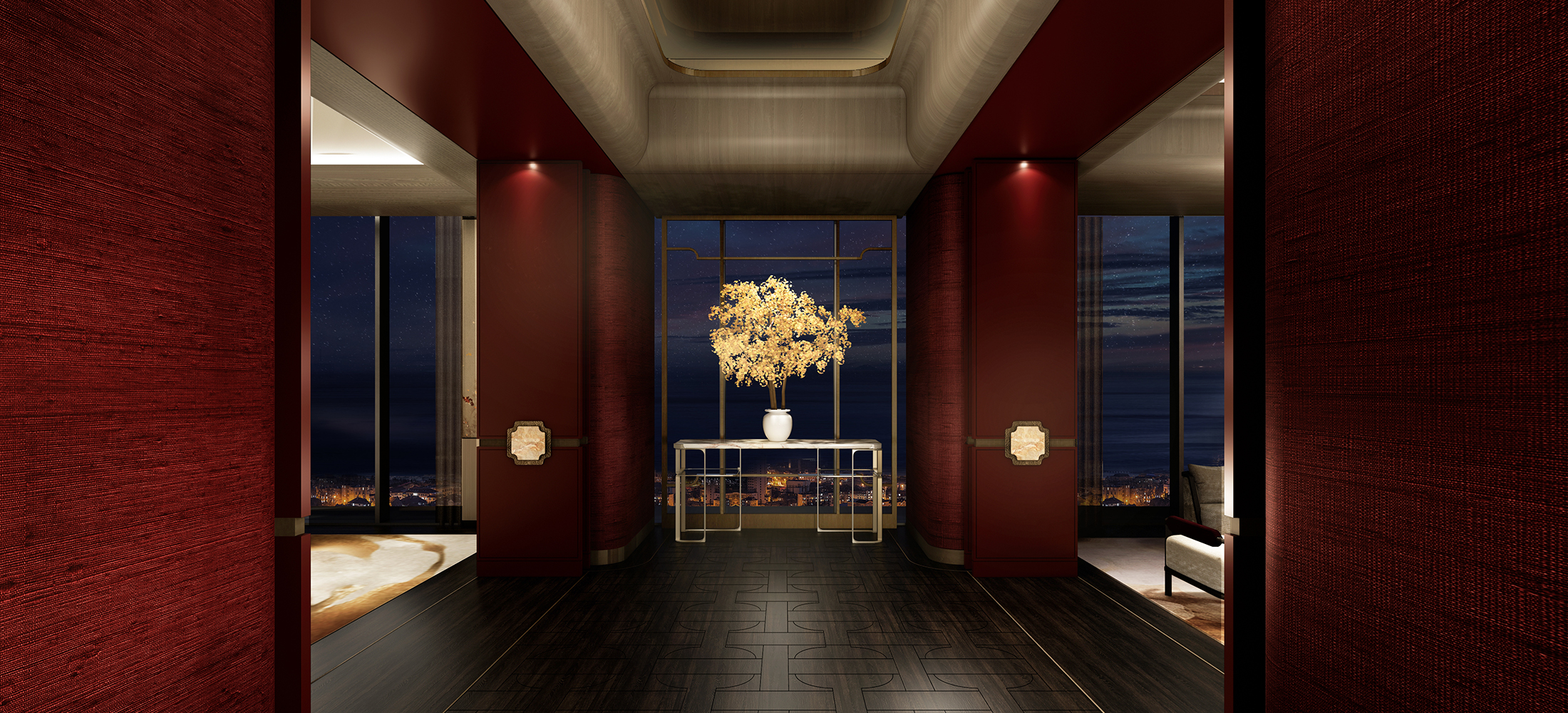 For more intimate events, private dining rooms feature a rich ochre and gold palette with silk embroidered walls, rich wood and bronze accents alongside a striking centrepiece glass chandelier beautifully evoking an upside-down peony flower blooming in the sun.