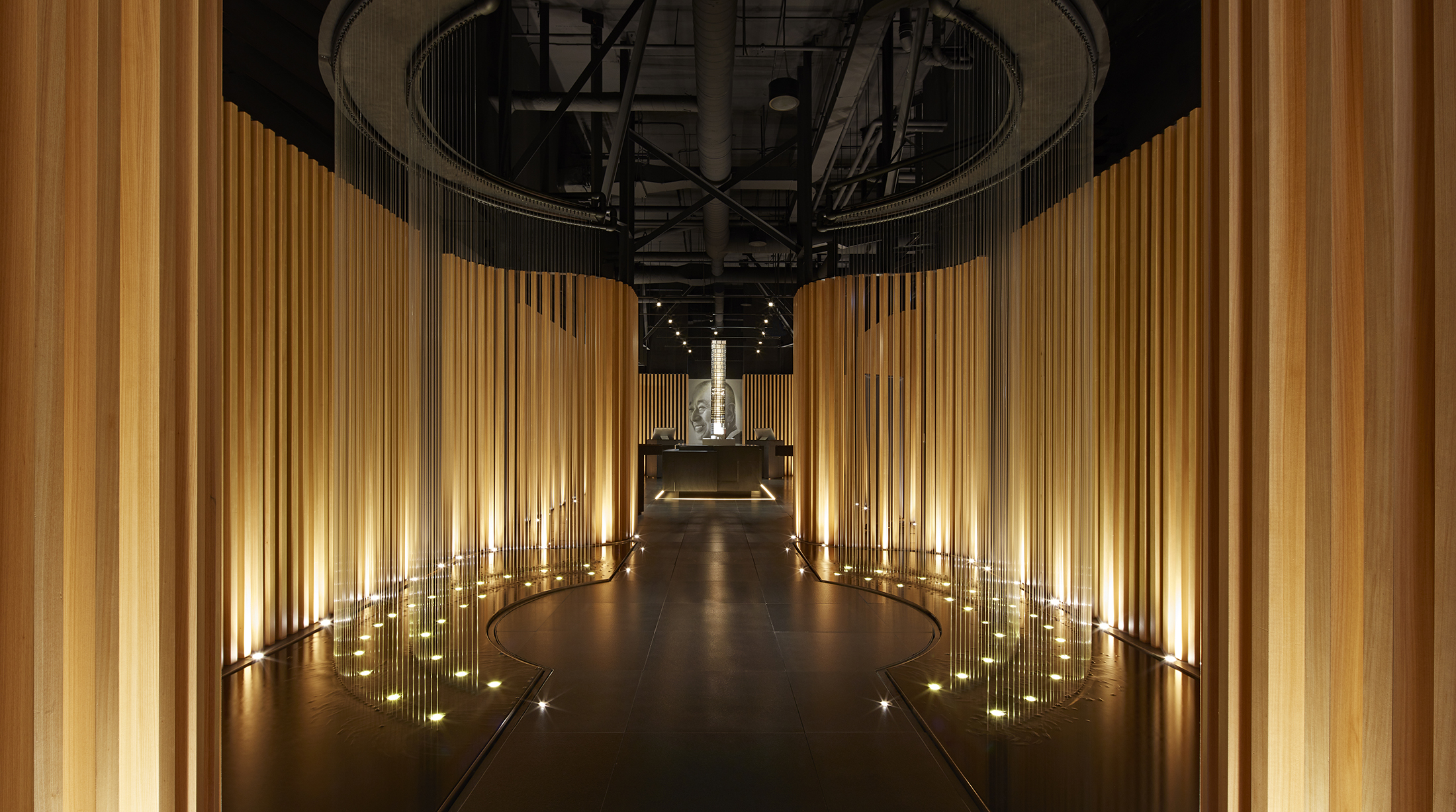 Canada | Toronto
Nobu Presentation Gallery
Surrounded by the exhilarating lights of Toronto's culturally rich Entertainment District, is an intimate sanctuary honouring prestige and Japanese minimalism. Introducing the iconic Nobu Hospitality Group to the city, Studio Munge's Gallery embodies the holistic mystery and journey through Nobu's first fully integrated hotel, residential and restaurant development.

Guests enter through a long corridor informed by a symmetrical water feature; the many delicate floor-to-ceiling streams flow downwards gathering in a curved pool integrated into the darkness of the floor. The sounds of the bustling city dissipate as the rhythm of trickling water perform as a metronome of tranquility. Emerging from the depths of the jet-black stone floor, the interior walls are shaped by vertical slats reminiscent of the exclusive Japanese wood Hinoki. Oversized black and white portraits signed by co-founders Robert De Niro and Chef Nobu Matsuhisa welcome guests into the model suite. A kitchen and living room addressed in blond wood, invite guests and international buyers to experience the Nobu lifestyle through elegant marble surfaces and refined modern furnishings. A representation of the brand's legacy, the gallery elevates the experience of a sales centre into a harmonious recess of luxury.

Share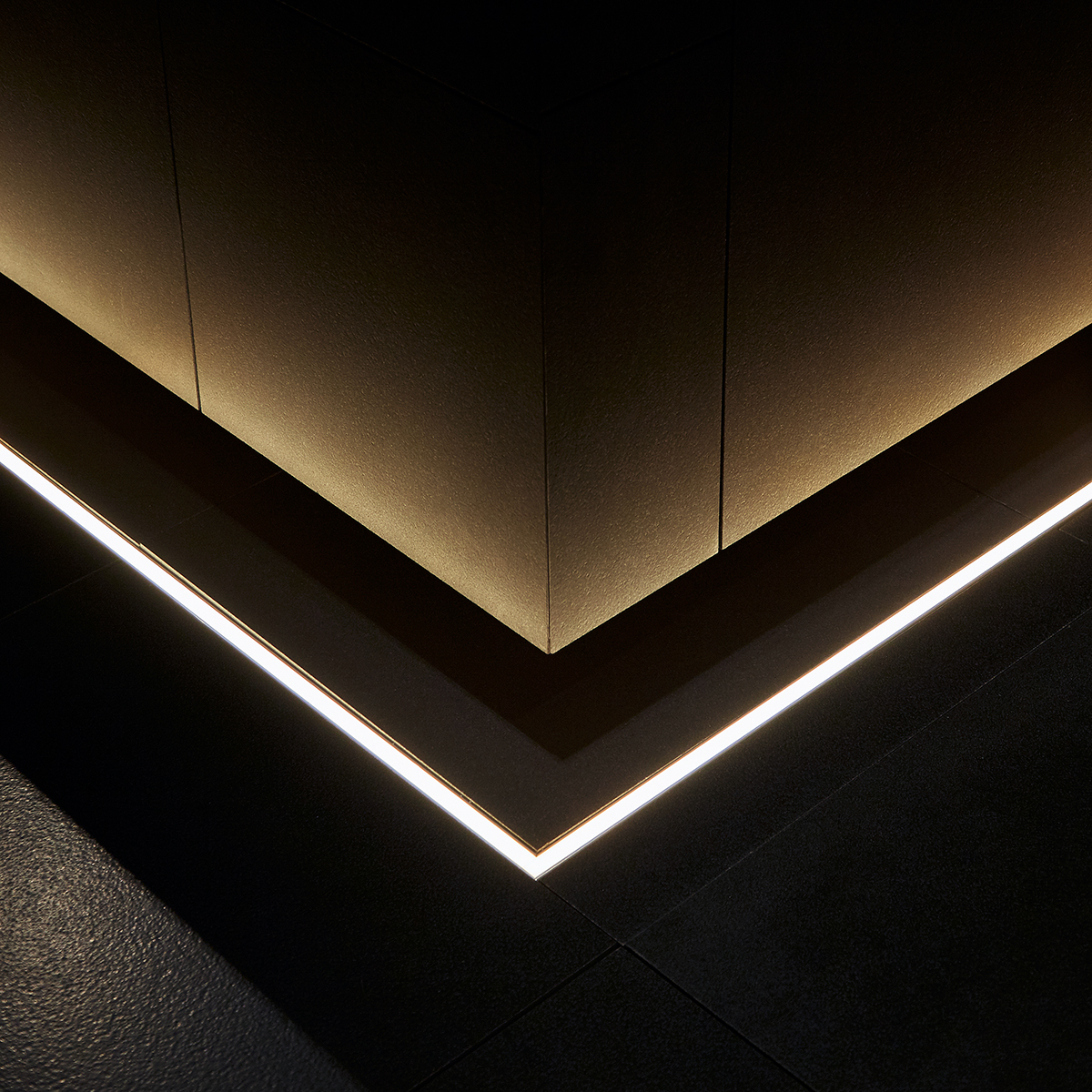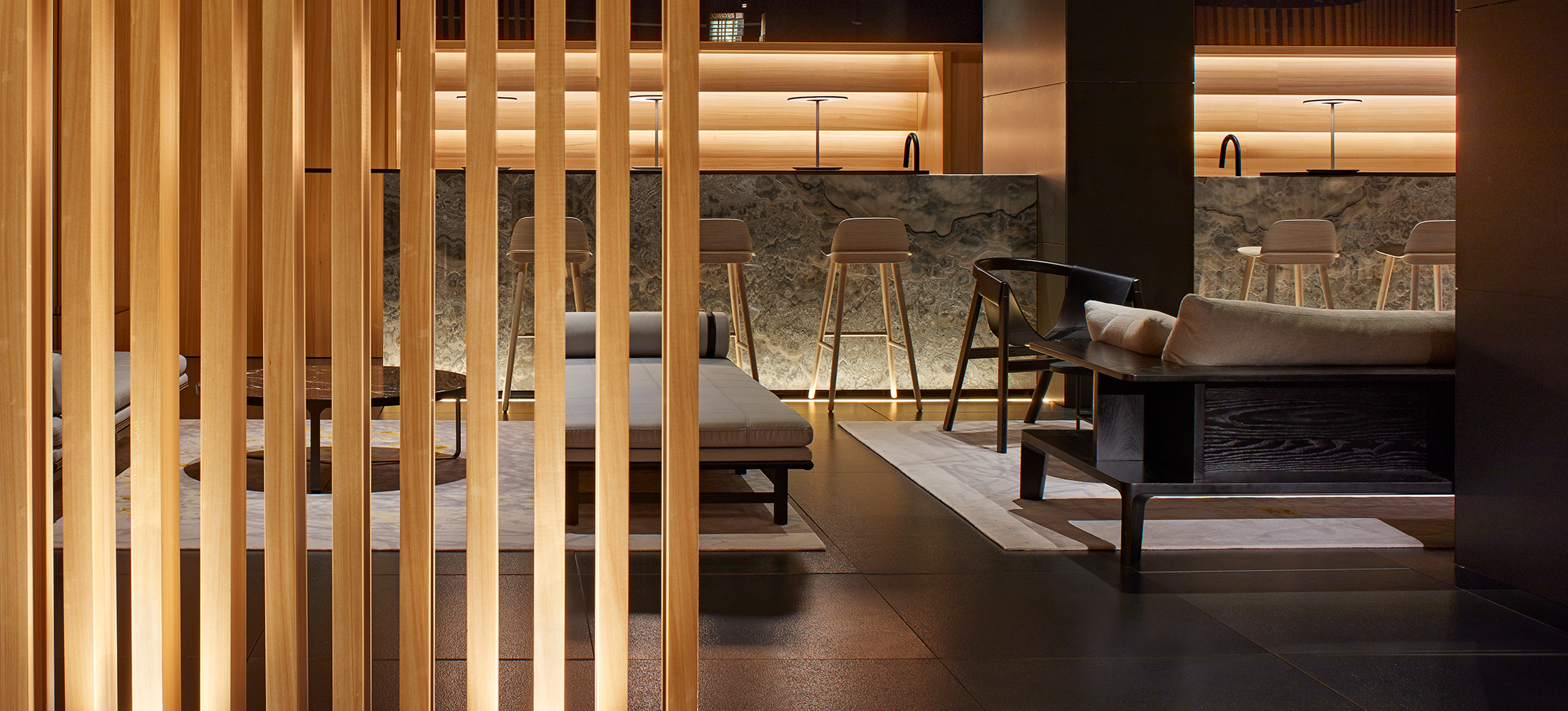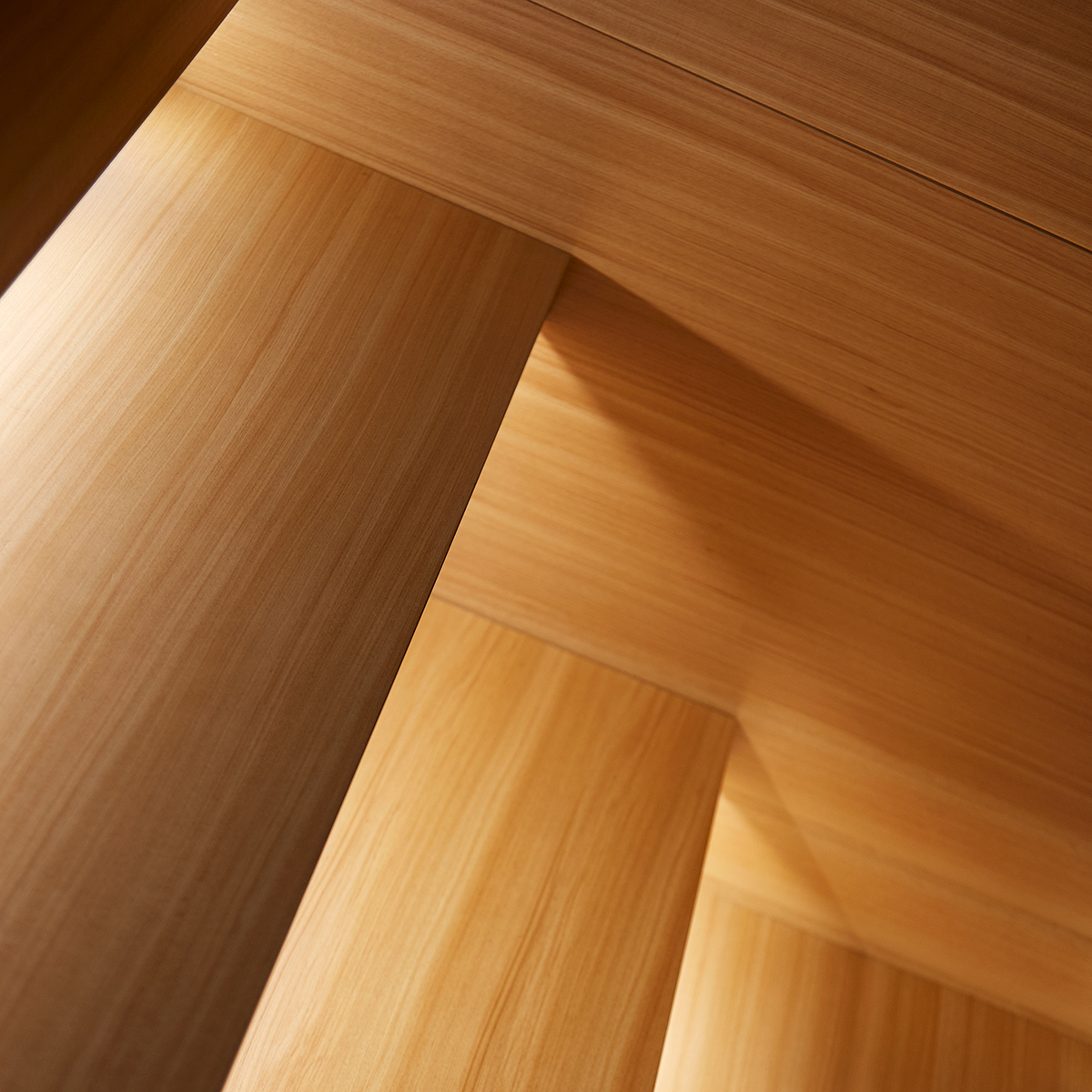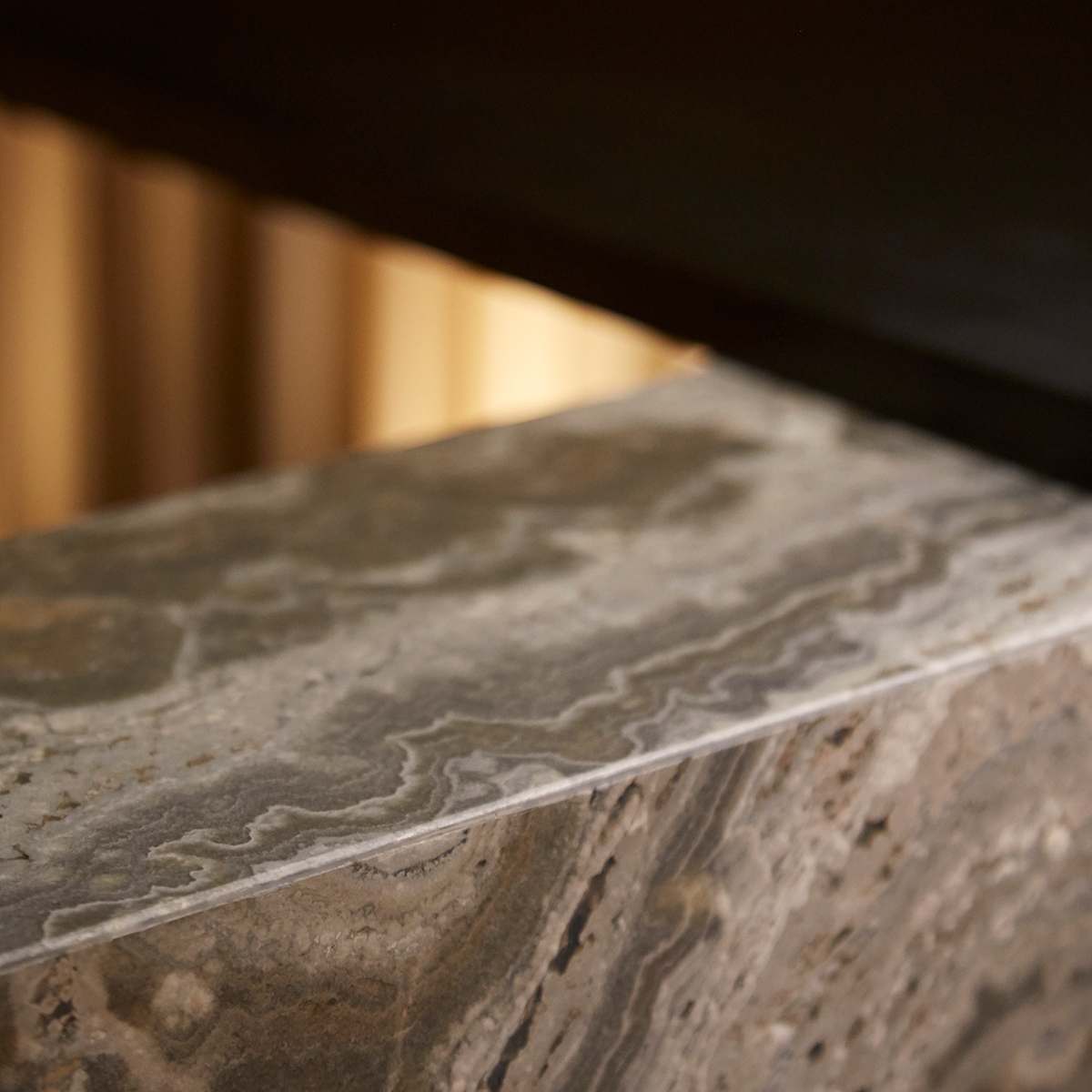 "Hotel, Residences, and Restaurant; this integrated Nobu property is the very first of its kind. We couldn't be more proud to bring it to life in Toronto and set new standards for this incredibly exciting brand."
Alessandro Munge