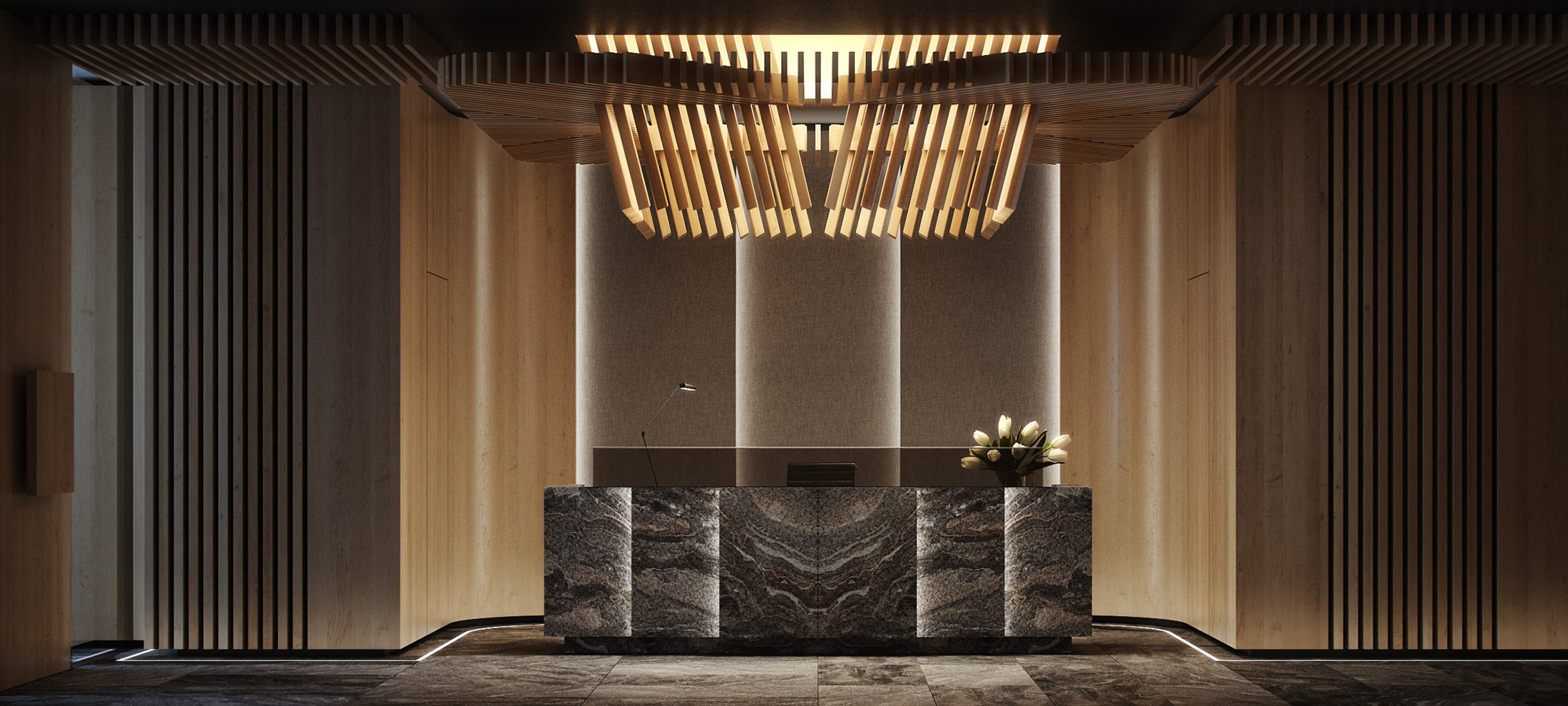 Canada | Toronto
Nobu Toronto
Informed by NOBU's timeless sophistication and the elegant minimalism of Japanese design, Studio Munge's award-winning interiors are inspired by cultures and materiality. At the cultural epicenter of Toronto, NOBU is an unparalleled haven of exclusivity. Promoting a sense of discovery and mystery, we imagine an immersive journey curated with tactile materials and thoughtful design details. We envision harmonious volumes defined by the balance between light and dark, spaces elevated through the contrast between natural wood against stone. A grand circular glass atrium, grounded by a polished black granite pond, connects two amenity floors forming an ethereal expansion of the sky. Nobu offers a fitness center, yoga studio, spa, private lounges and a modern terrace granting repose and reflection. By modernizing traditional Japanese design details and selecting materials in their purest form, Studio Munge will create an environment infused with a grounding authenticity and a distinguished subdued luxury. In a celebration of materiality and craftsmanship, NOBU will rise as a sanctuary dedicated to thoughtful sophisticated living.




Share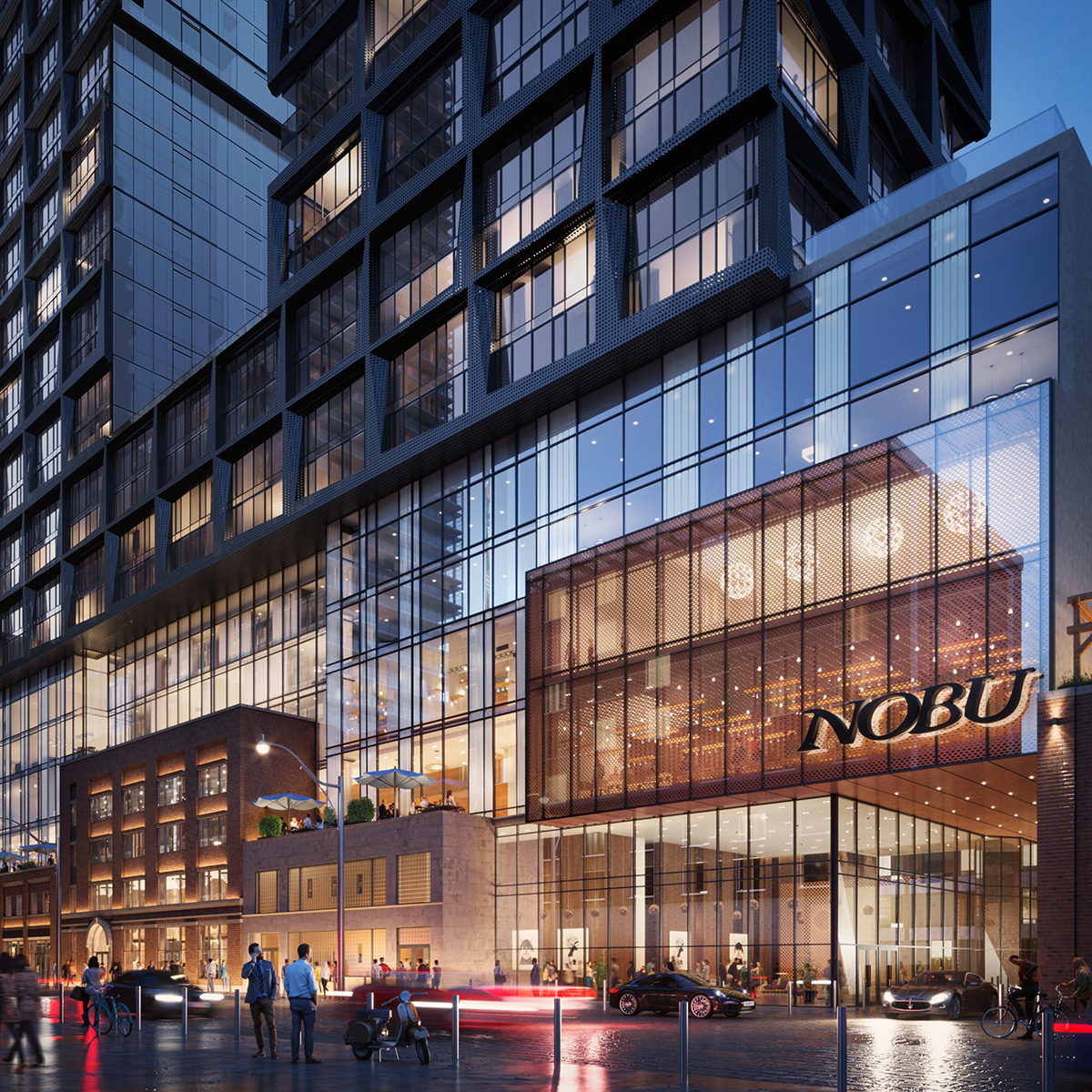 Recognition

The arrival of Nobu | National Post

De Niro's Nobu plans luxury condo complex in downtown Toronto | Toronto Star

Nobu Hospitality Heads to Toronto | Boutique Design

Teeple Architects and Studio Munge to Collaborate on Nobu Toronto Development | Contract Magazine

Canada's first Nobu set to open in Toronto development | Metro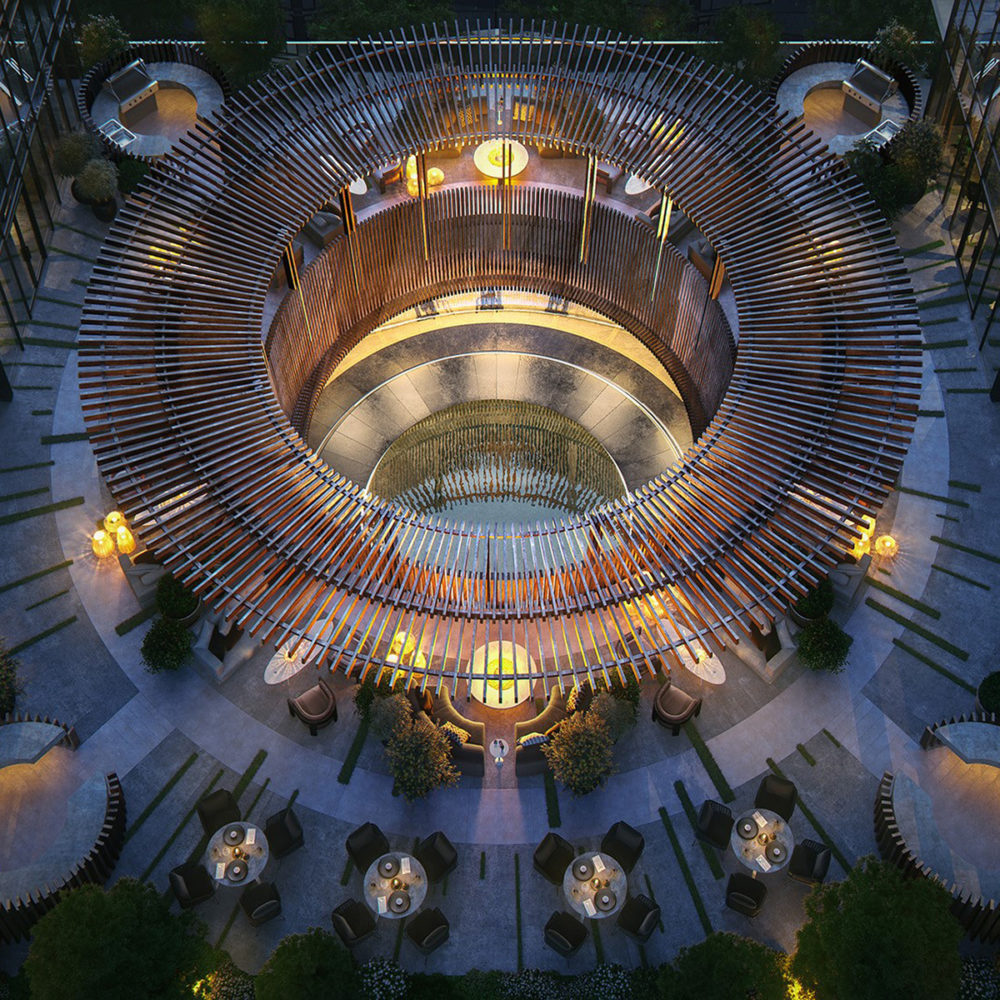 "The hotel portion is very exclusive. We're taking a portion of what could have been the penthouses and made them into presidential suites for hotel use. These are villas in the sky with a surprise element coming to the rooftop. I've got a crazy idea. It's going to be ridiculous — I'm so excited."
Alessandro Munge