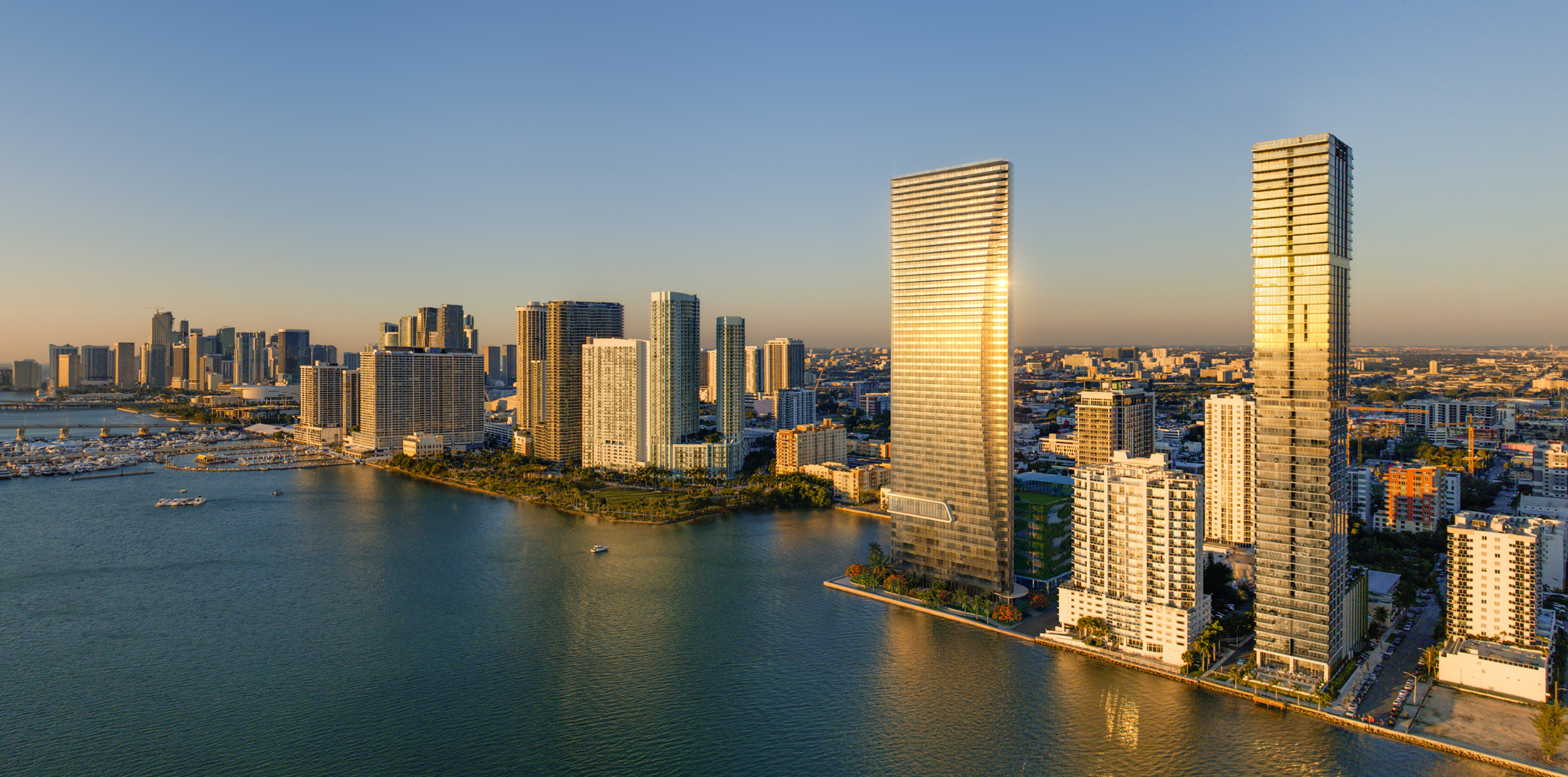 USA | Miami & Florida
EDITION Miami Edgewater Residences
Inspired by the MiMo (Miami Modernist) movement and the sophisticated brand's ethos, Florida welcomes the first exclusively residential Edition tower in the heart of Edgewater. Directly situated across the Biscayne Bay and with unparalleled views over the water, the superb residences with architecture by renowned Arquitectonica and interiors by award-winning Studio Munge connect residents and their guests to the surroundings through quietly curated contemporary design details.
Share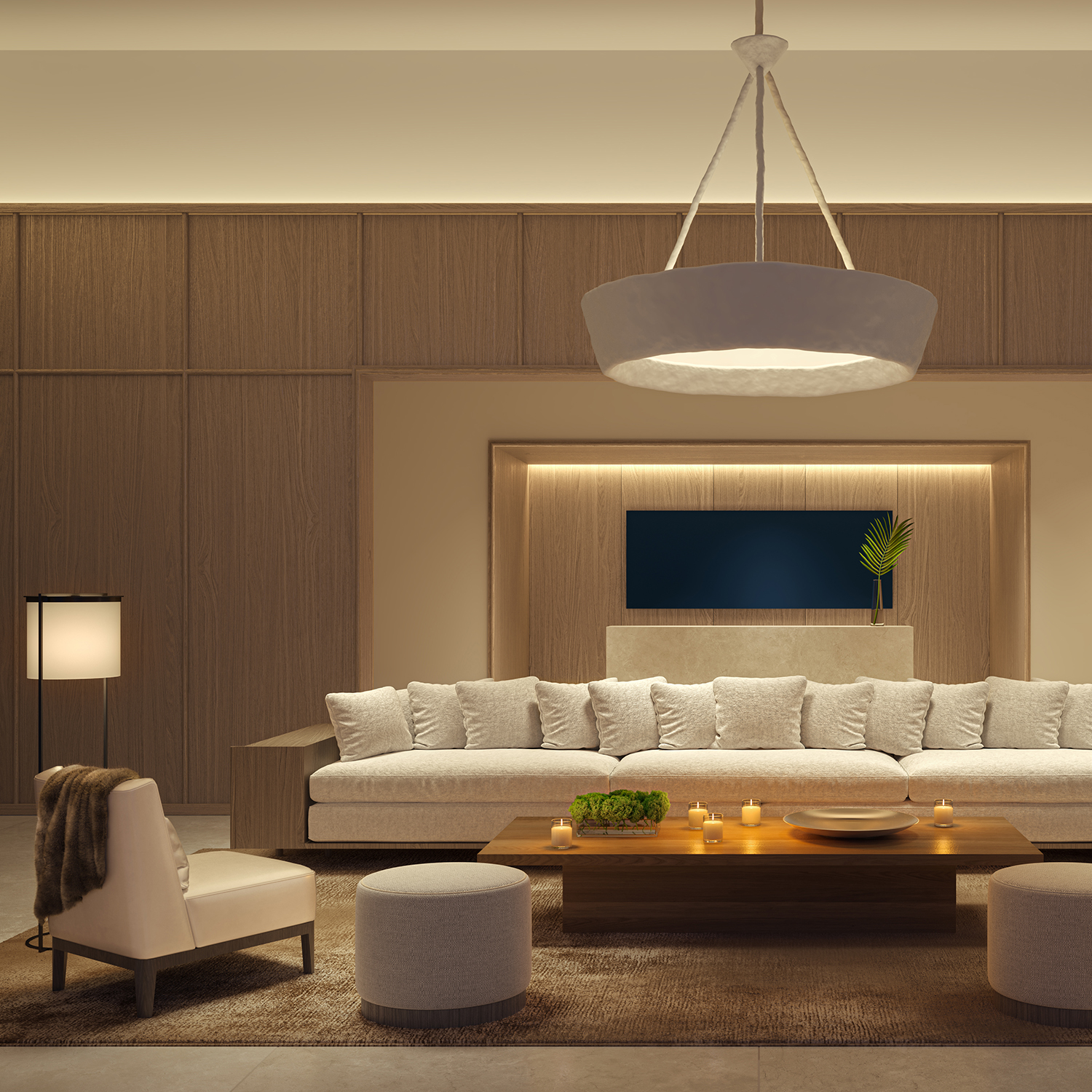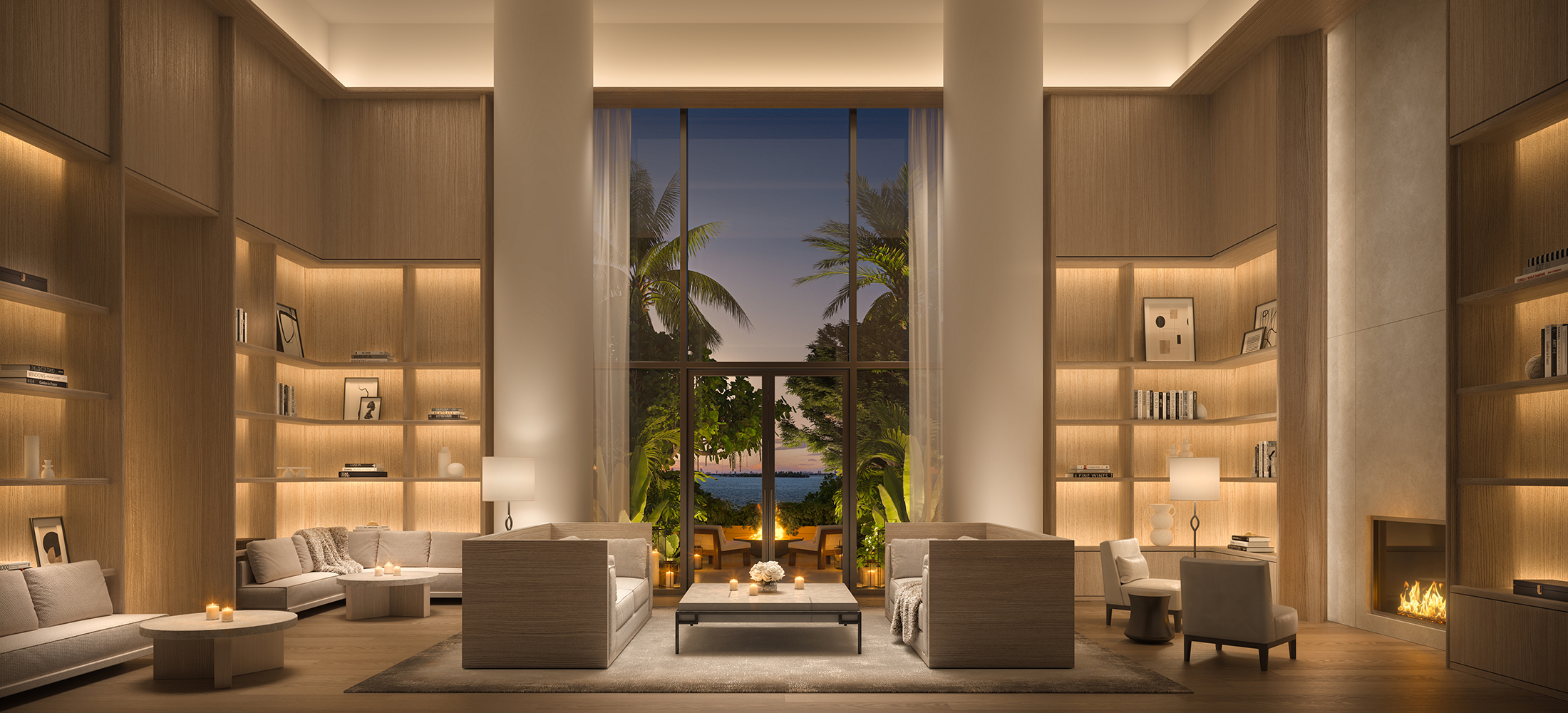 In the great room, dimly lit oak-lined walls wrap residents with a grounding elegance while comforting sofas, lounge chairs and a fireplace engage conversations.
Steps away from the library, an indoor-outdoor poolside garden lounge is a perfect setting for celebrations with its freestanding wet bar and plenty of seating for small and large groups. For the most private of conversations, a tucked-away secret chamber features an engaging half-moon banquette and is upholstered floor-to-ceiling, absorbing whispers and secrets.

Exclusively reserved for the Edition residents, an additional two levels of amenities are located on the 8th and 9th floors promoting a connected active lifestyle with a state-of-the-art wellness centre, a high-tech screening room, a multi-media boardroom, a game room and more.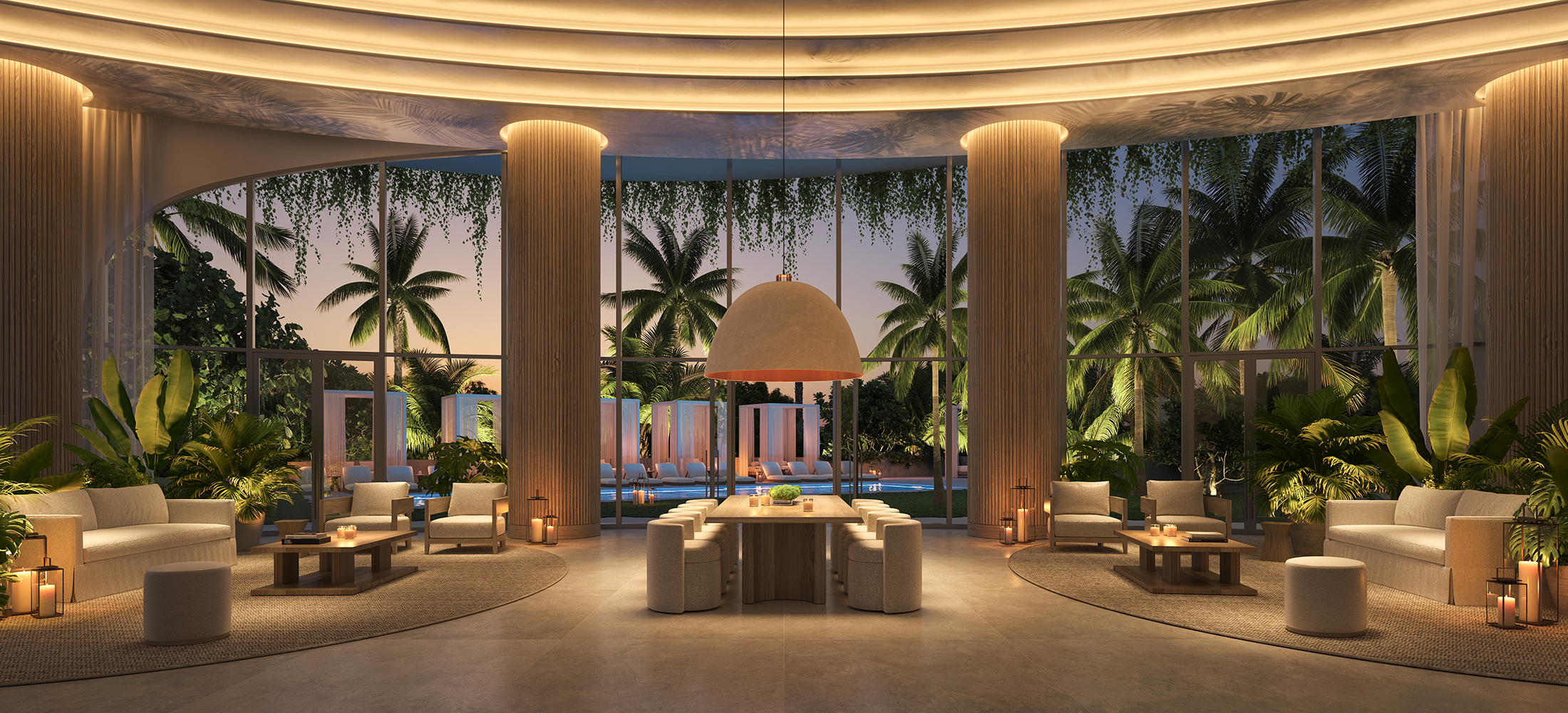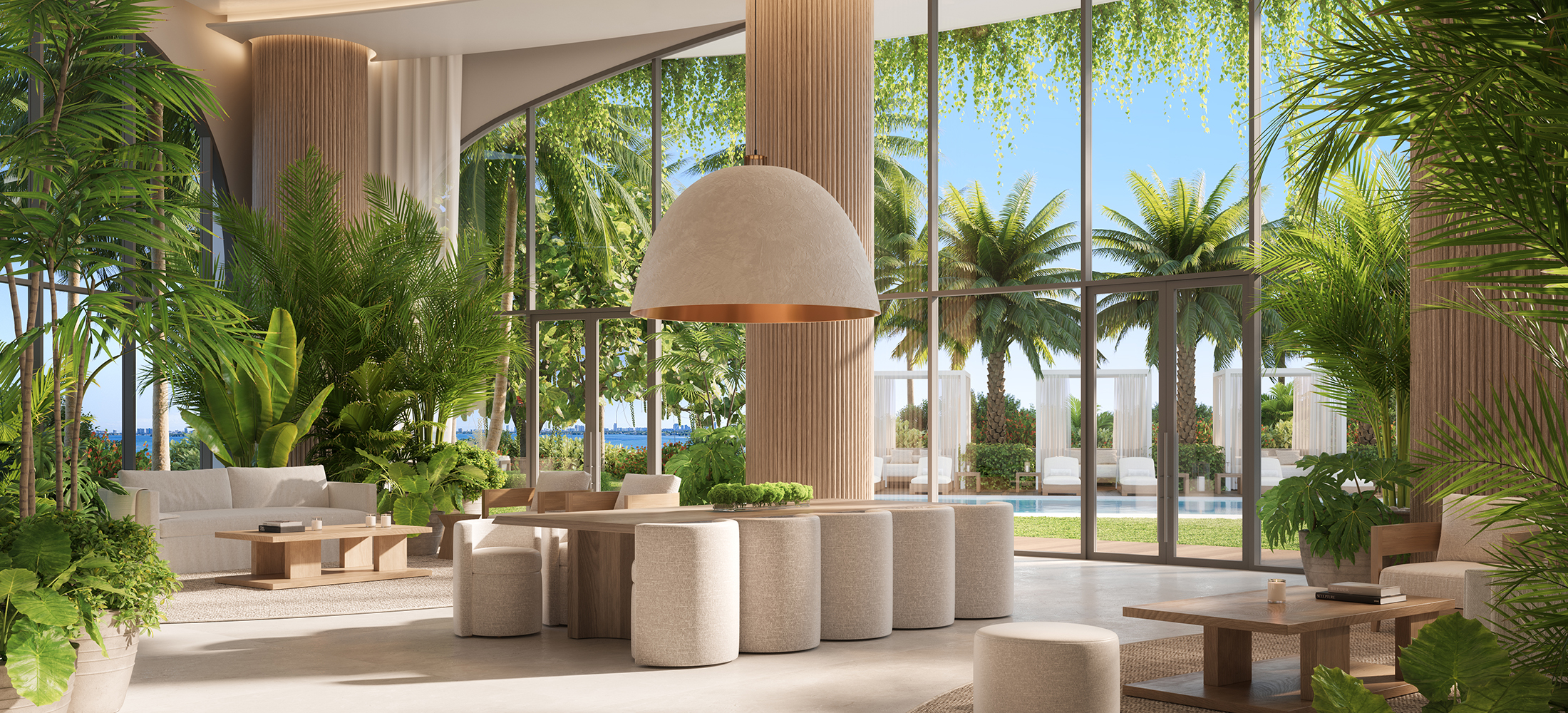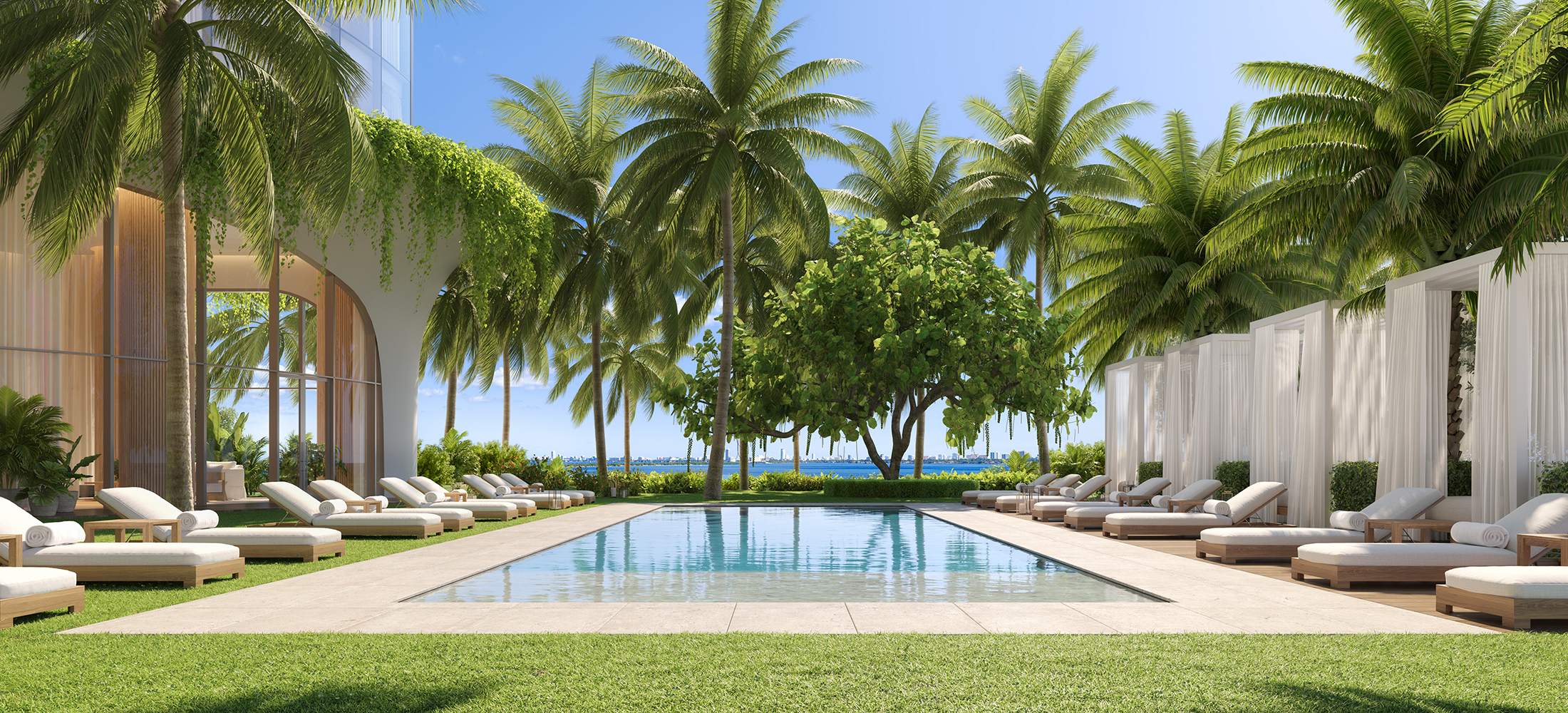 Catering to a most discerning clientele, the Edition Residences feature an astonishing maximum of four units per floor, each accessed through private elevator lobbies that can be customized for the most bespoke living experience. With its tonal palette and refined contemporary design details such as soft cove lighting, curved profiles, flush baseboards and more juxtaposed with luxuriant vegetation, the Edition Residences designed by Studio Munge are a sophisticated experience and a destination quickly defining Edgewater as a premier neighbourhood for cosmopolitan urbanites and families.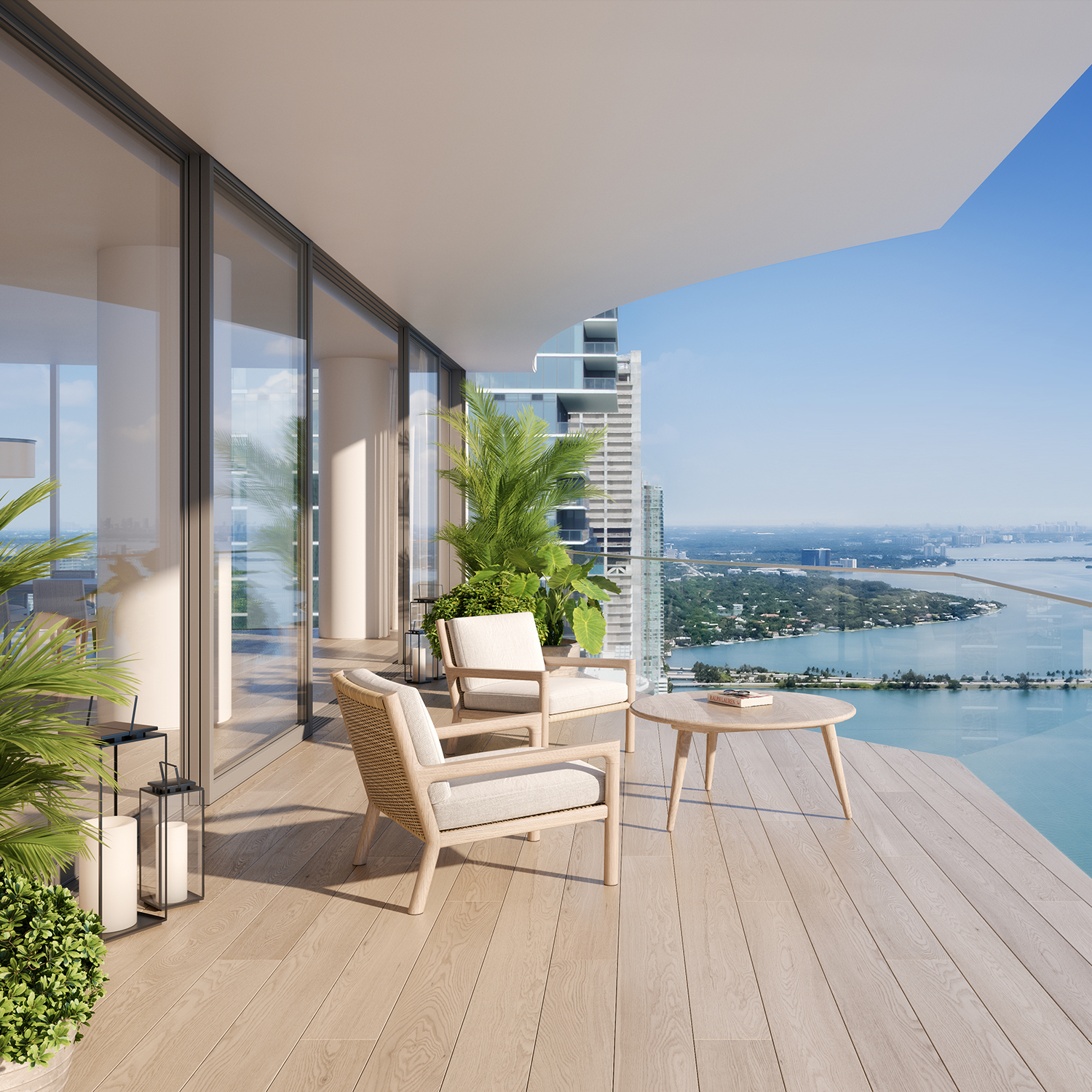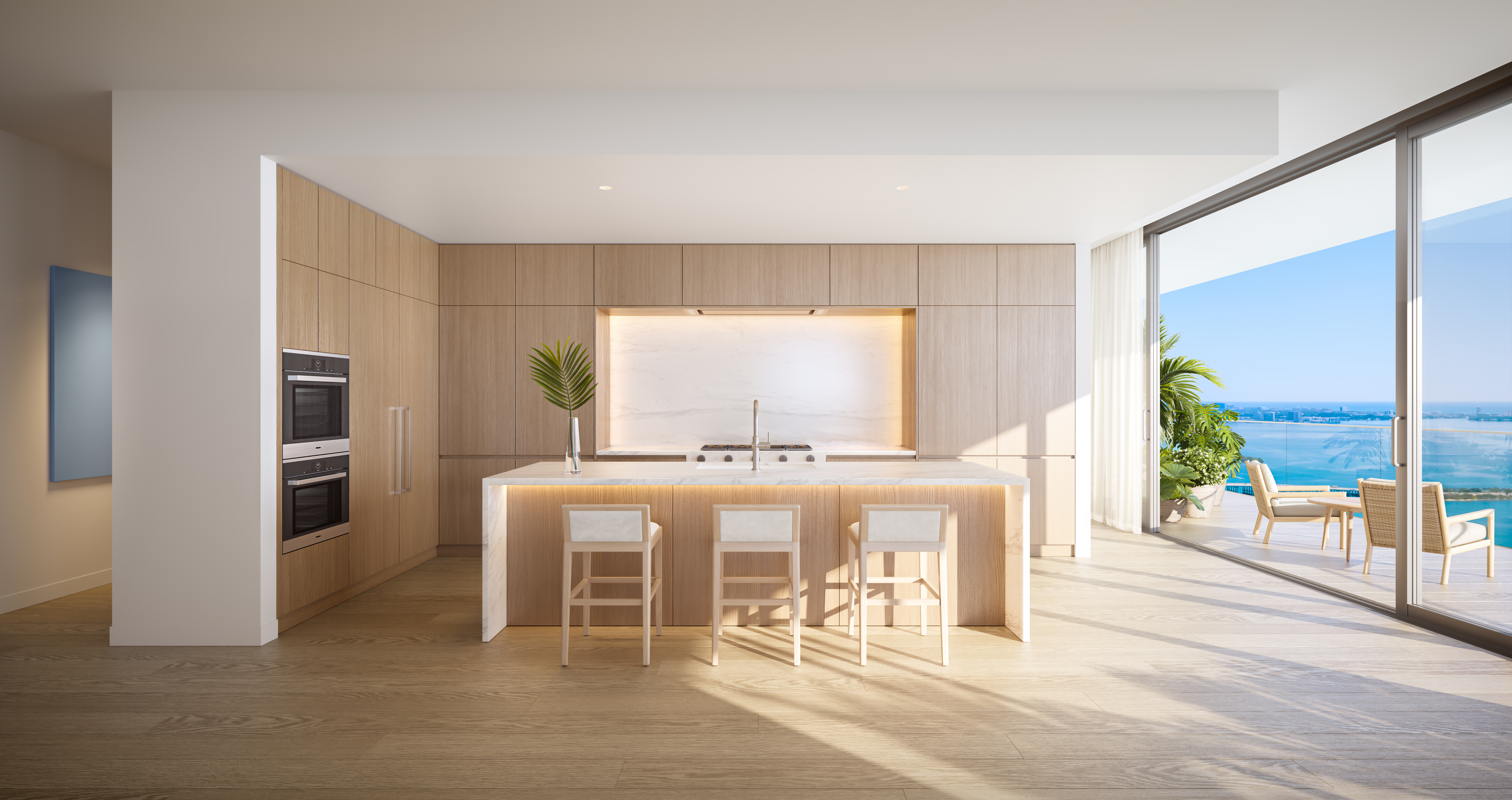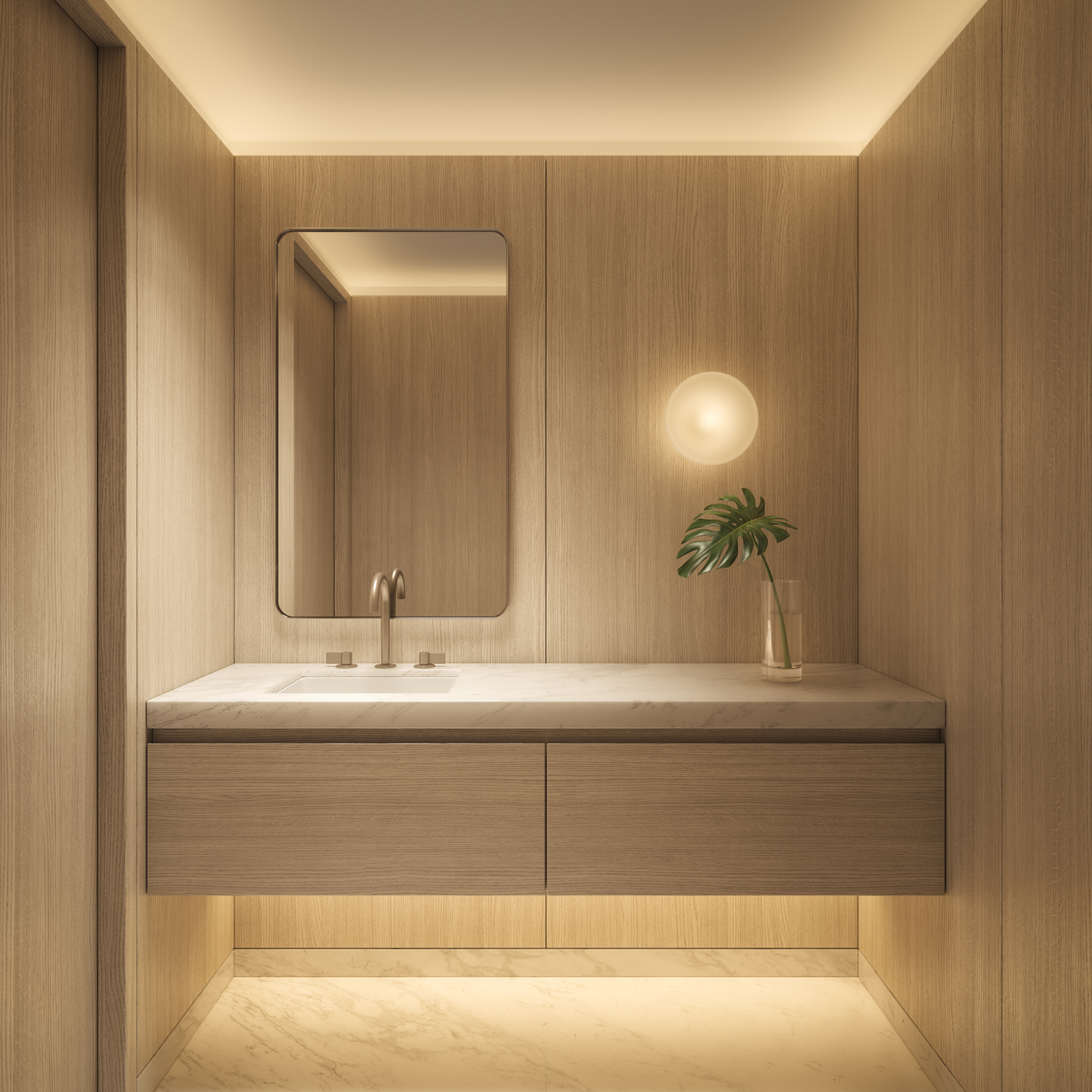 "Everyone gets gorgeous, sweeping perspective views – there is no bad view. We instantly recognised that all liveable spaces had to be front facing, connected to the bay. True to EDITION, the interiors are subtle and calm, unobstructed by visual noise. There is a heartfelt sense of energy from nature invited within the interiors of the space."
- Alessandro Munge