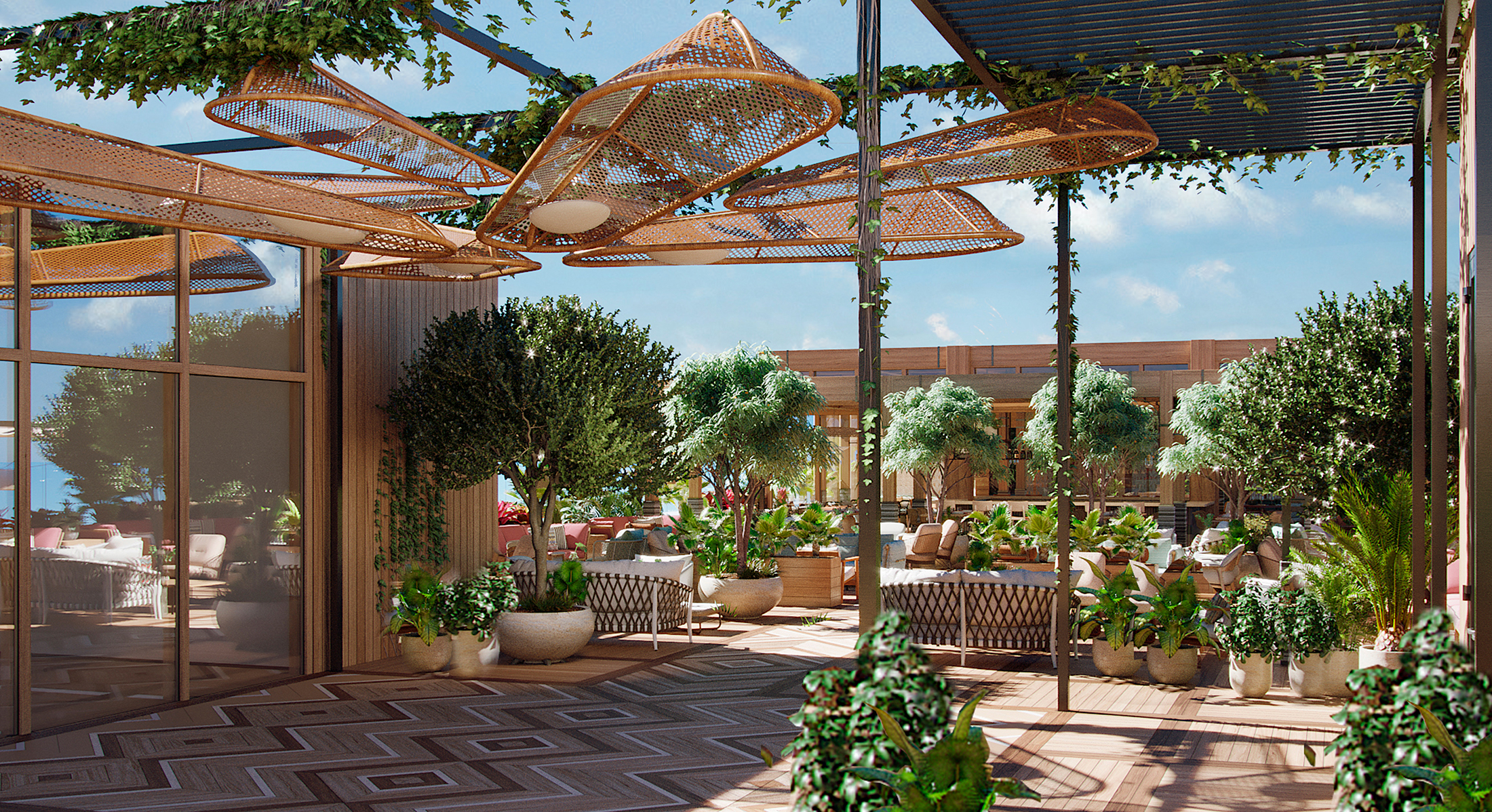 USA | Miami & Florida
Rosewater Rooftop at The Ray
Overlooking the trendy Pineapple Groove District, Rosewater at The Ray, designed by Studio Munge, is a premier rooftop lounge and pool, embodying the essence of the Delray Beach lifestyle. With LEED® Gold Certified architecture by Gonzalez Architects and multidimensional programming formed in partnership with Menin Development and Clique Hospitality, Rosewater exemplifies modern tropical luxury with craft and artistry.

A layered experience comprised of a 20,000-square-foot rooftop pool deck with a bar and restaurant, the indoor/outdoor space is perched above 2nd Avenue. It plays host to relaxed daytime and evening events featuring a signature bar and cocktail experience for poolside guests.

Featuring an immersive layout reinforced through an energetic patterned floor and a tactile palette of natural elements such as rope and rattan, guests will instantly feel at ease exploring the lounge, meandering through the luxuriant landscaping, and softly leaning into the present moment.

Share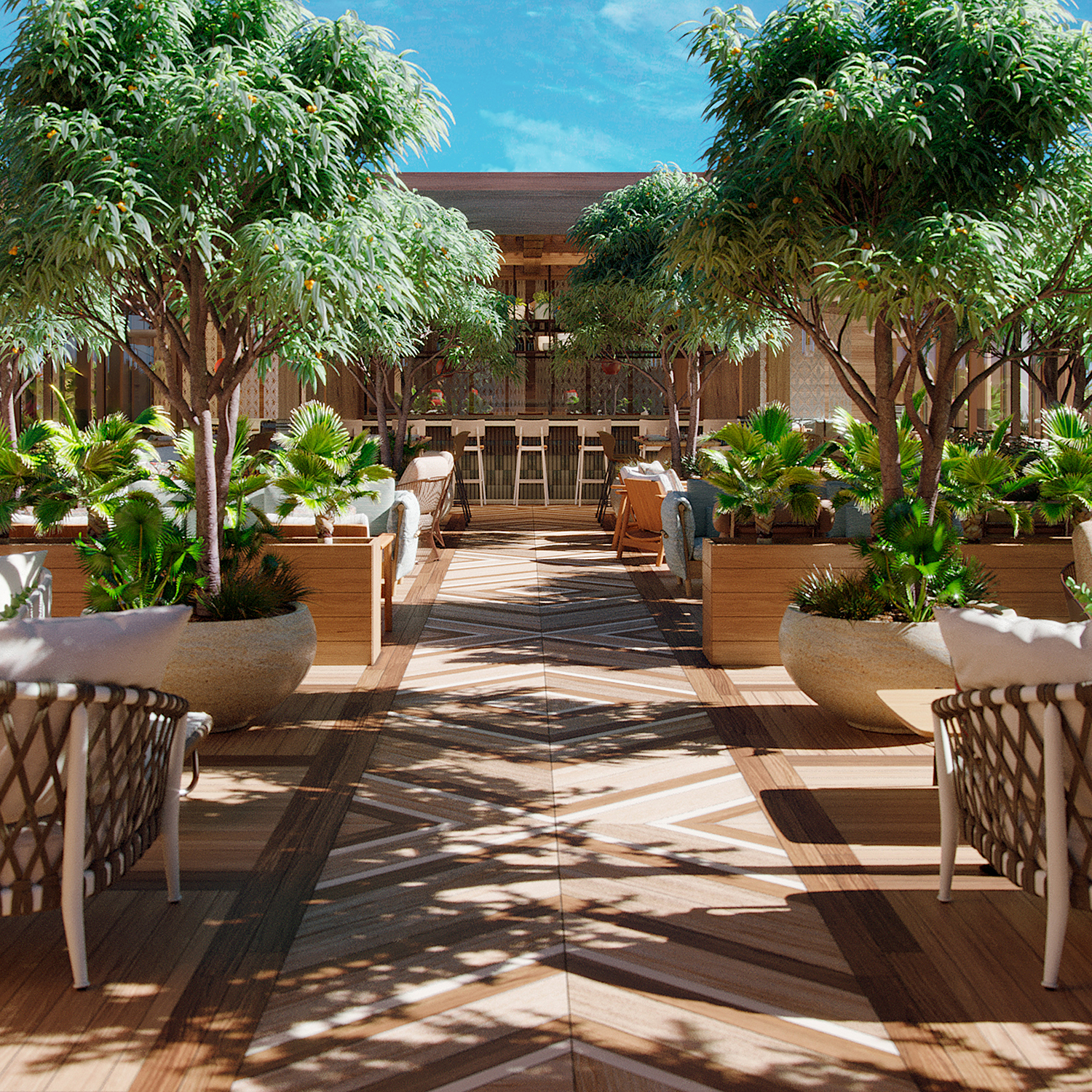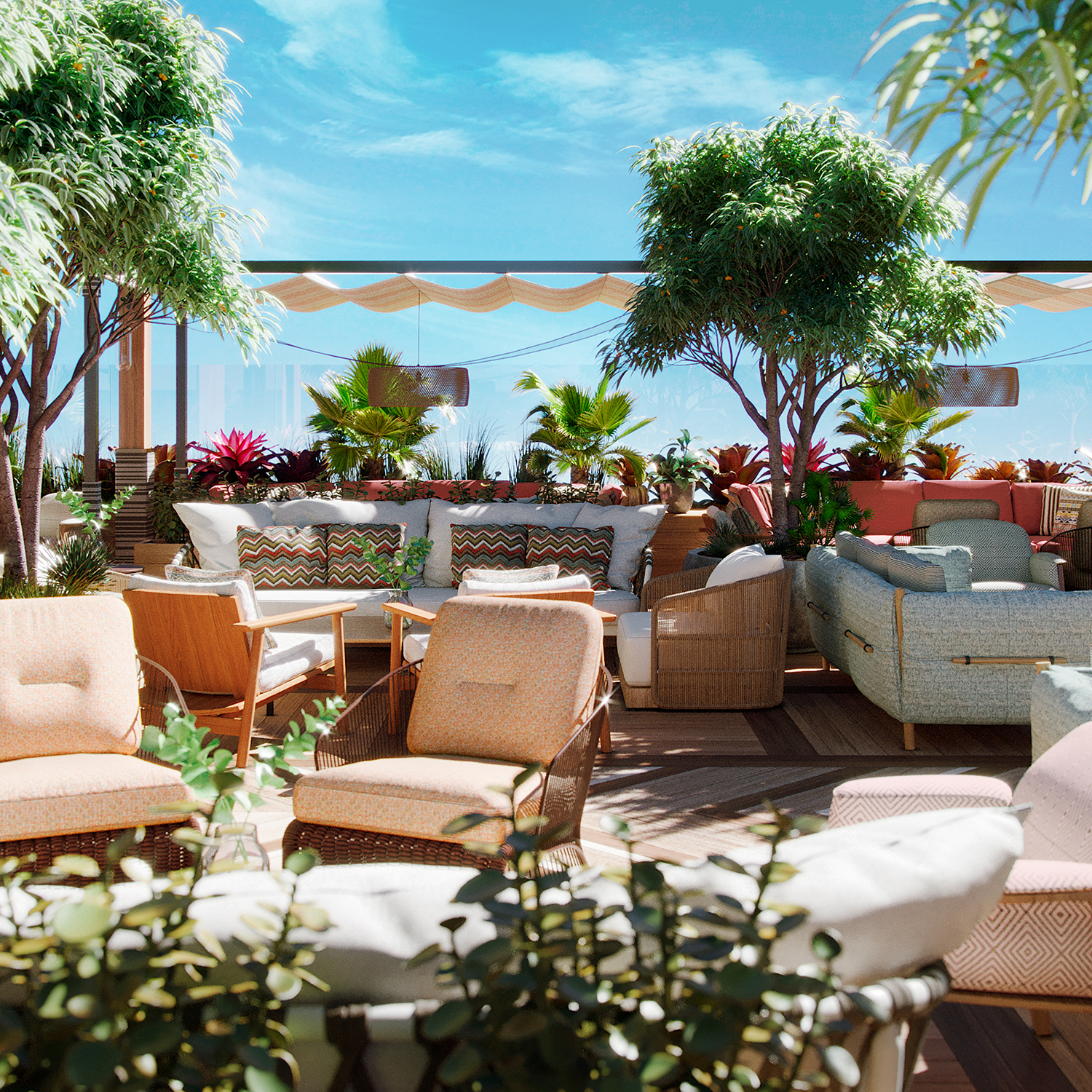 From sweeping canopies to trellises and pergolas married to lush tree canopy, all provide comforting shade coverage and texture to the many different lounging and dining areas of Rosewater, including its comfortable booths, intimate low dining, and active high-top tables.
Opposite to the restaurant, an elevated infinity-edge lap pool shimmers as a South Florida escape for visitors and locals alike, while loungers framed by bespoke woven crochet screens and shaded by oversized umbrellas offer solace and a perfect viewpoint to gaze over glistening swimmers.

With its curation of eclectic furnishings and natural textures inspired by a tropical beach house, Rosewater at The Ray is a soulful escapade from the urban chaos. Discover an experiential destination in the heart of Delray's Pineapple Groove District, where old and new friends vibe in style as the sun slowly transitions from East to West.