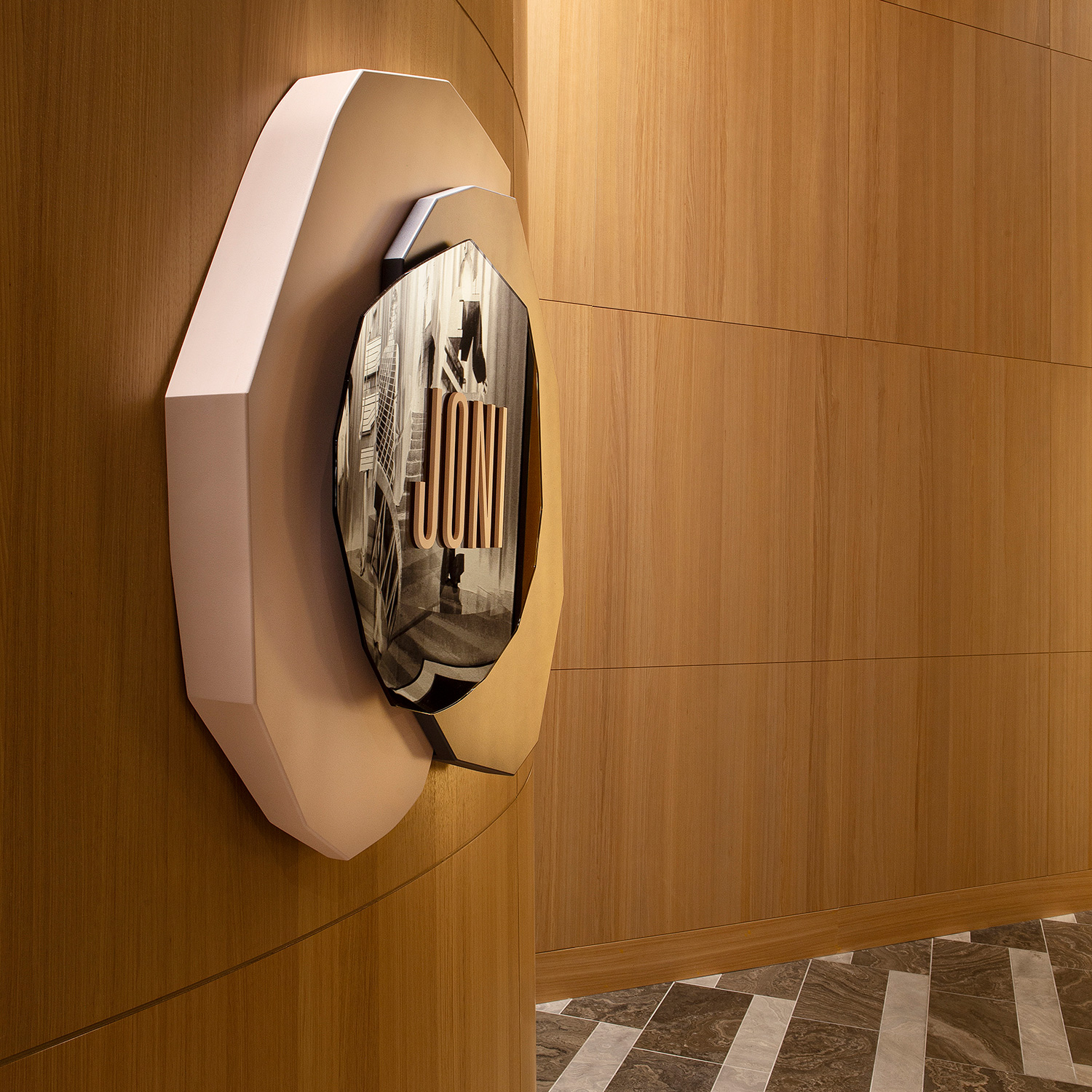 Anchoring an unparalleled corner of Toronto's elite Yorkville neighbourhood, the iconic Park Hyatt offers their loyal clientele and most discerning guests a sophisticated and timeless hotel experience rooted in Canadian heritage. Inspired by the brand's ethos and contemporary interpretations of the Group of Seven, Park Hyatt Toronto is a refined blend of art and design starring textures, colours and shapes subtly evoking our country's striking seasons and natural landscapes.
Transitioning from outside in, guests will instantly appreciate a distinct contrast between urban chaos and comforting indoors, discovering the glowing spaces clad with bright hickory wood and warmed up with fireplaces. In the entry vestibule, a large scale, 15.5 feet high by 22 feet wide, immersive tapestry by Canadian Shannon Bool features monochromatic fashion and brutalist motives setting the tone for the artful journey ahead.
Exploring the ground floor, guests will discover the magnificent double-height dining room at Joni illuminated by a glowing cove clad with the recurring hickory wood and grounded with sturdy Canadian granite columns. Airy glass vitrines balance the earthy elements while safely displaying mesmerizing artefacts from the nearby Gardiner Museum.
Reminiscent of starry skies, a tender midnight blue contrasts the autumnal hues of tanned leathers and champagne metal accents. The celestial colour applied on select walls and upholstered furniture energizes the room with quiet confidence. It is also integrated within the elegant hand-tufted rugs partially covering the Eramosa stone floor laid in a texturally contrasting herringbone pattern. Opposite the dramatic feature staircase, a fireplace is adorned with a site-specific glazed ceramic bead tapestry by First Nation artist Nadia Myre. The contemporary staircase, connecting four floors in a dynamic twist, features a dynamic black-stained wood slats baluster contrasted with Eramosa stone steps leading the restaurant's journey into the above pre-function lounge.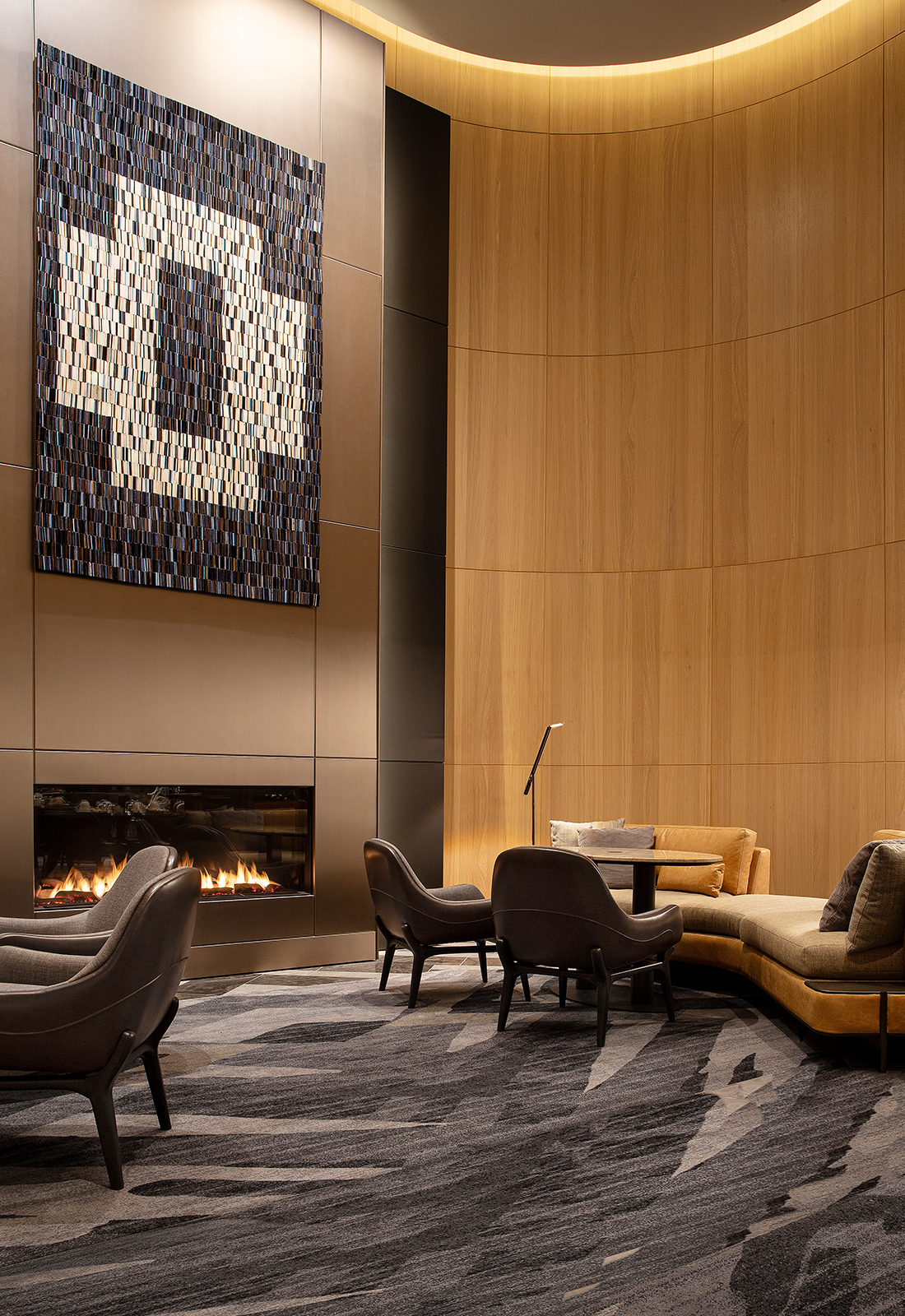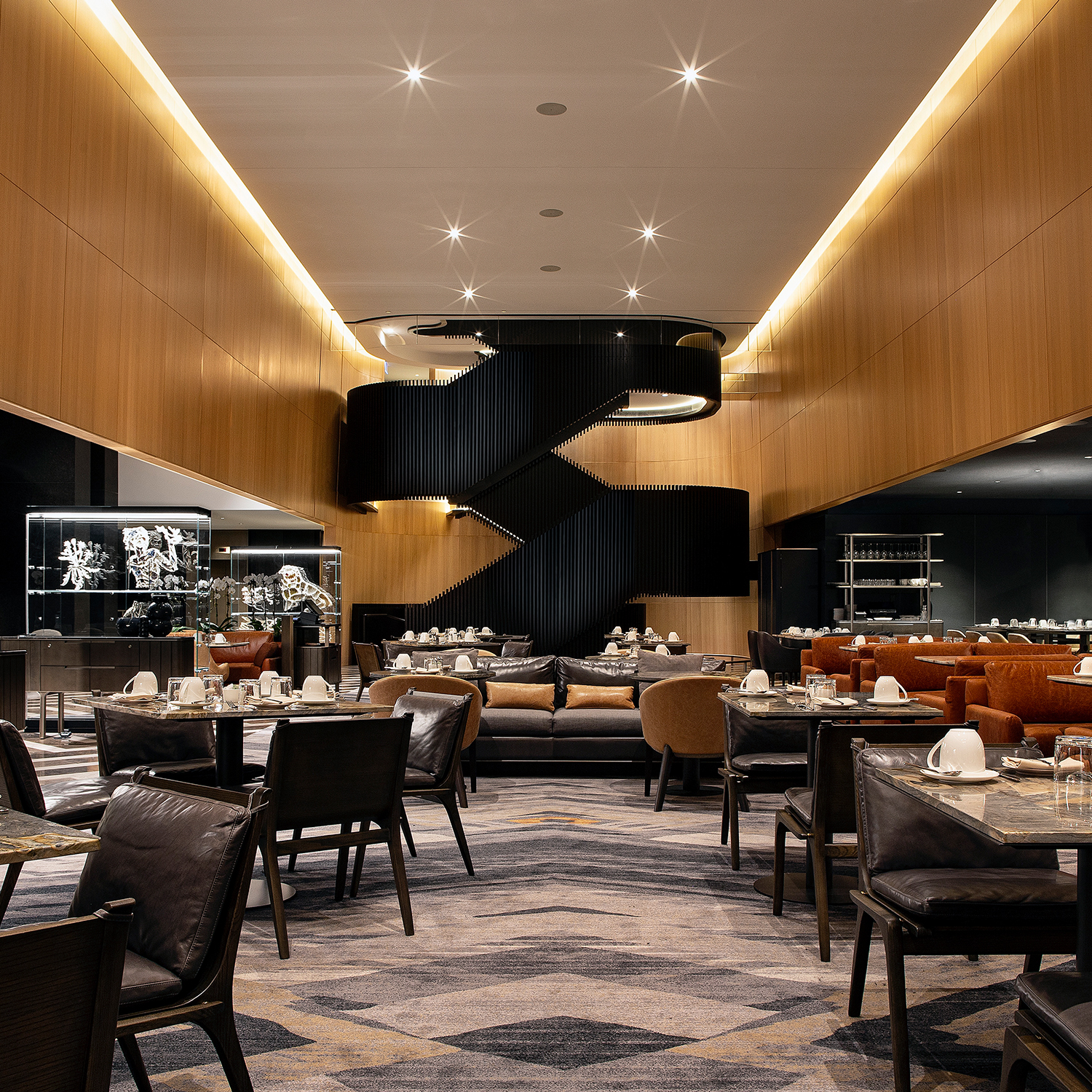 "Alessandro Munge created a world of simple elegance with the finest marble and wood, as well as fabrics so sensuous you will want to reach out and caress the shimmering velvet sofas and supple leather chairs."
- Rochelle Lash for Montreal Gazette