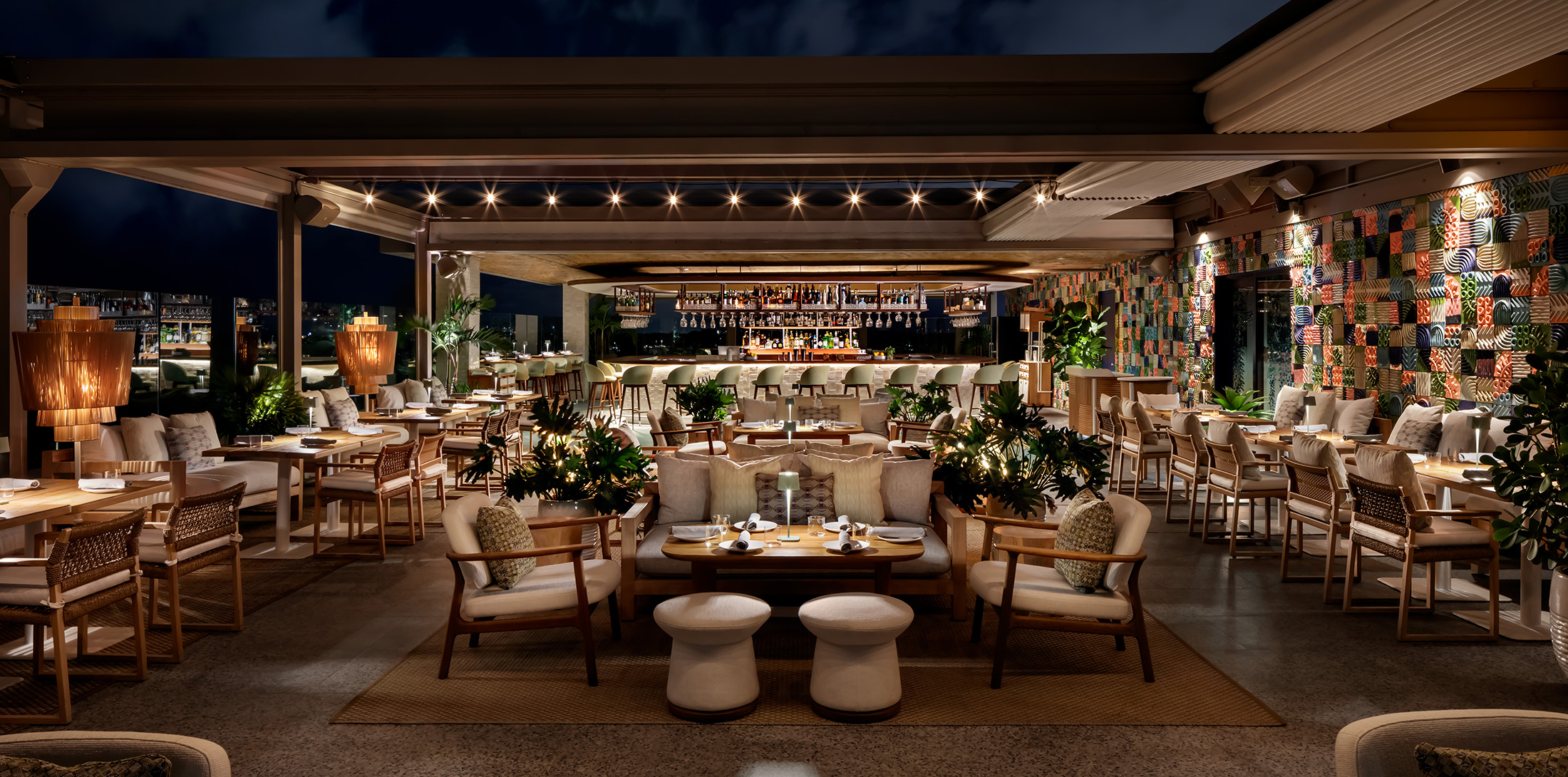 USA | Miami & Florida
Level 6 Rooftop
Soaring above Miami's vibrant Coconut Grove, Level 6 Rooftop, designed by Studio Munge for INK Entertainment, is an engaging experience infused with soulful residential motifs and sensibilities. Thoughtfully curated with furnishings and art, the venue is a lively destination catering to sophisticated urbanites seeking culinary escapism while appreciating mesmerizing views over the grove. Reached with a short elevator ride from its beguiling sister venue Amal Miami, Level 6 welcomes guests under the sun, stars and textile canopies as a year-round sanctuary to connect with friends and family.
Share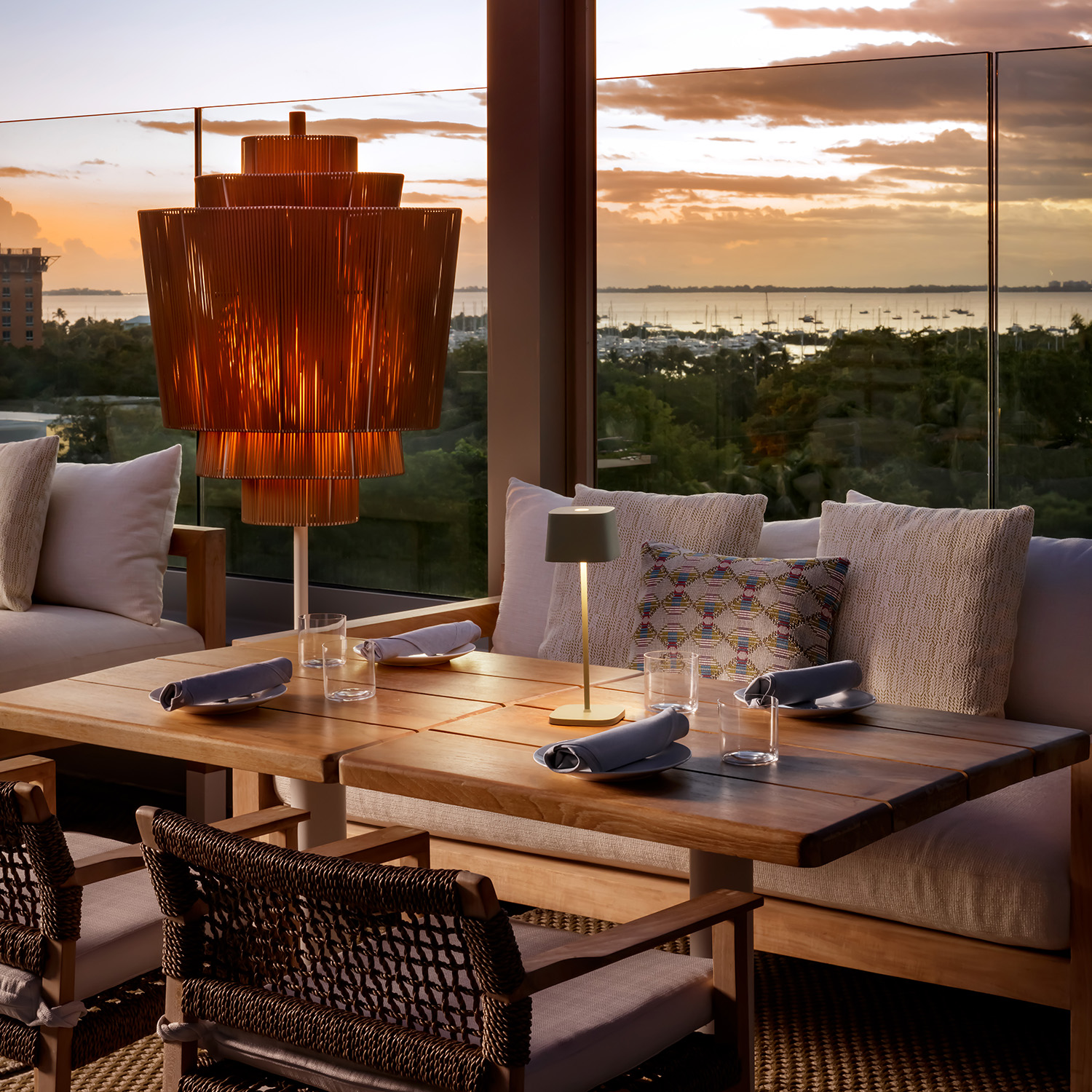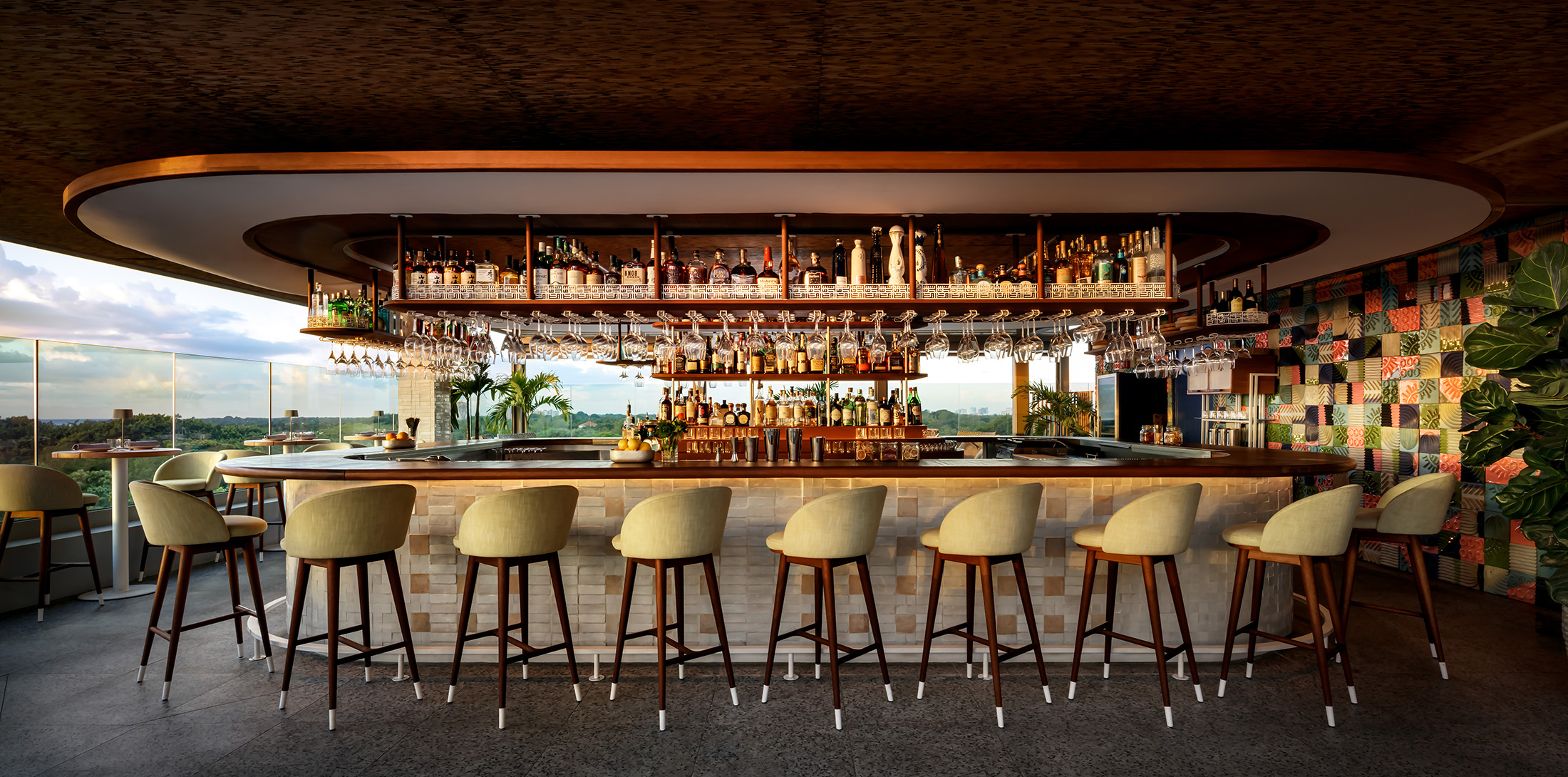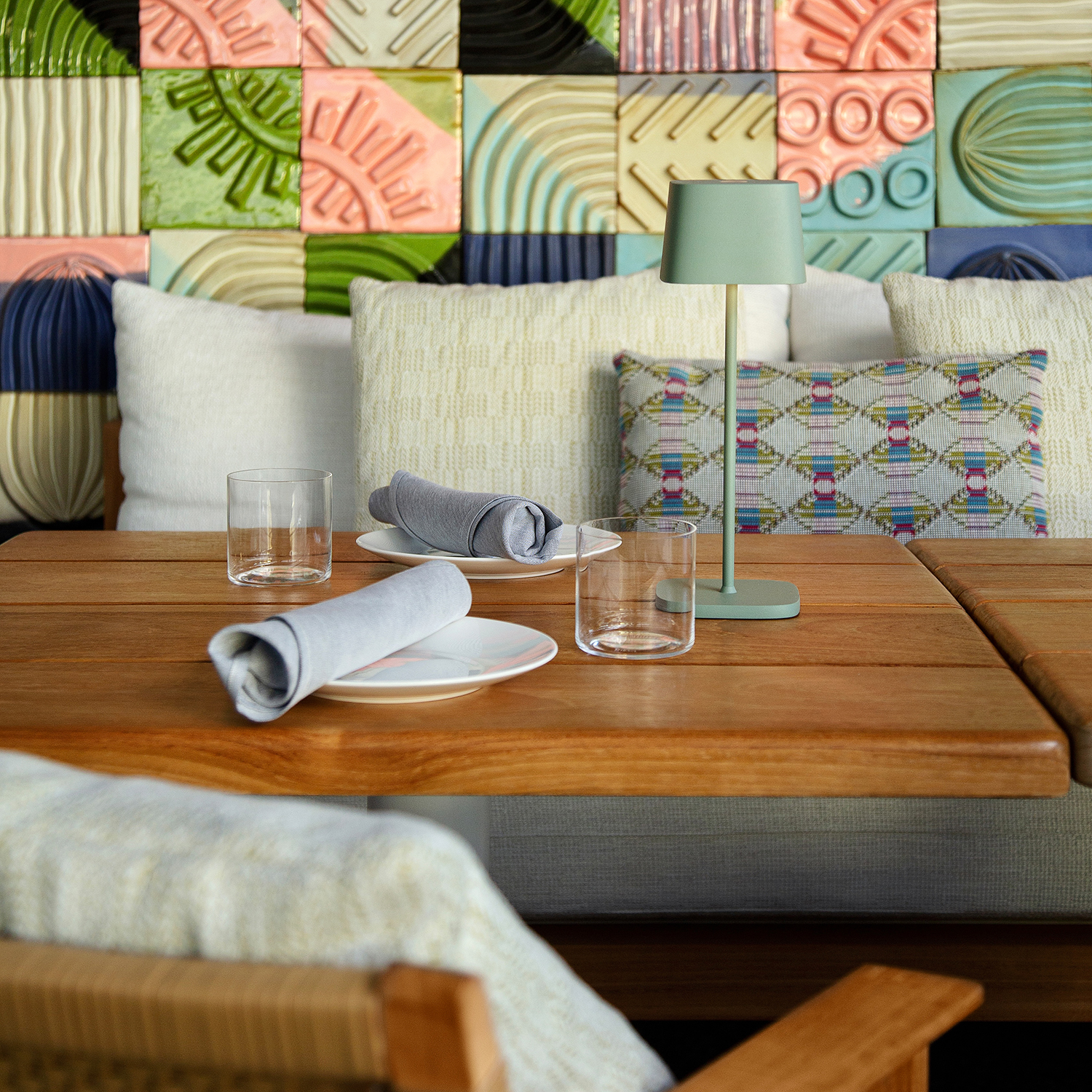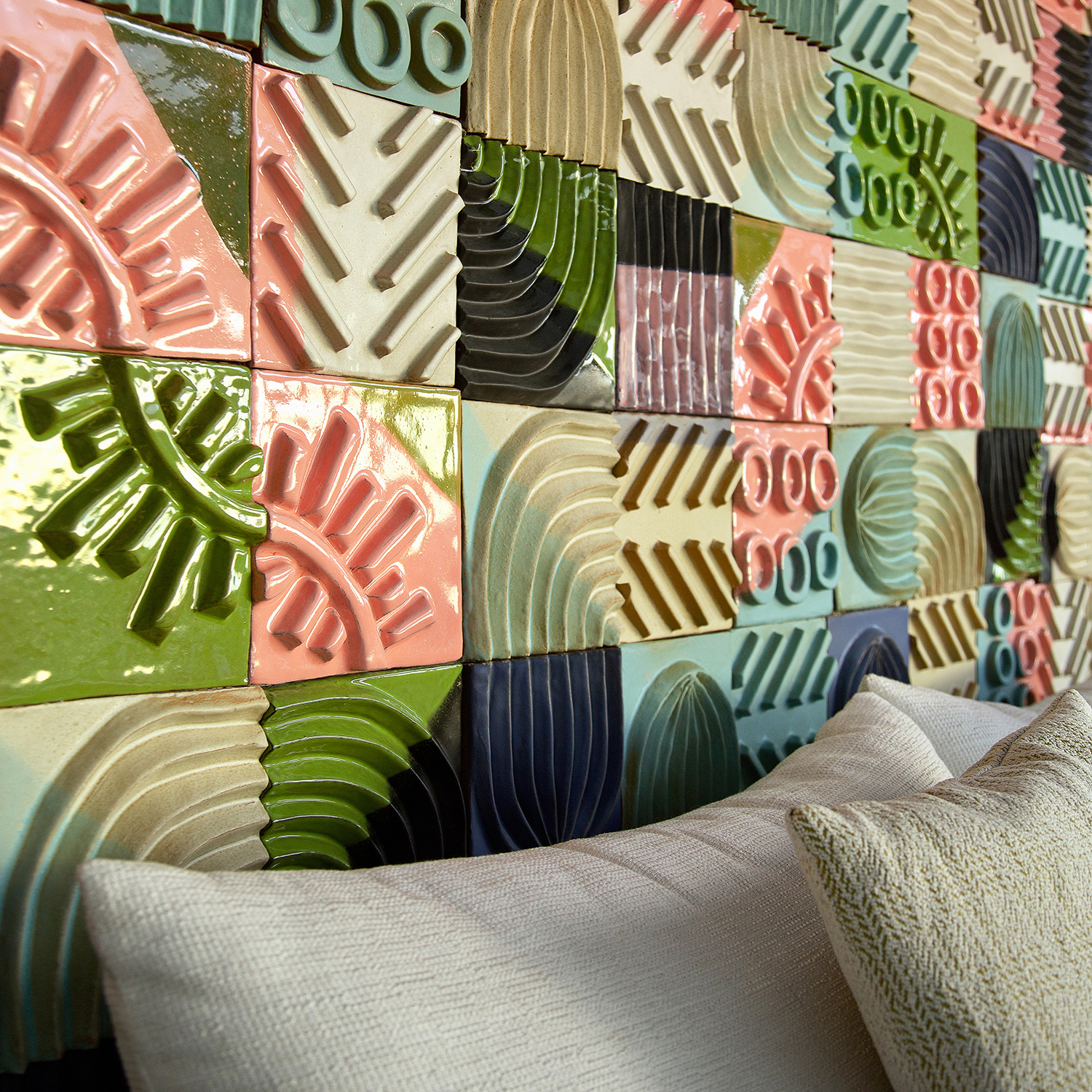 An art installation by Ben Medansky is a playful gesture and a theatrical feature wall representative of Miami's multiculturalism and vibrant art scene. Composed of three-dimensional glazed ceramic tiles displaying organic and tessellated motifs, the colourful mural is an awe-inspiring and eye-catching backdrop for the most glamorous gatherings.

Above the glowing central bar host to the finest exotic liquors, a contemporary thatched straw canopy complements the teak bar top and handcrafted glazed ceramic facia bringing warmth and a sense of artisanal to the culinary haven.

Boasting an engaging layout artfully curated and a soulful material palette, Level 6 Rooftop by Studio Munge offers a sophisticated guest experience as a sensory feast exuding artisanal elegance.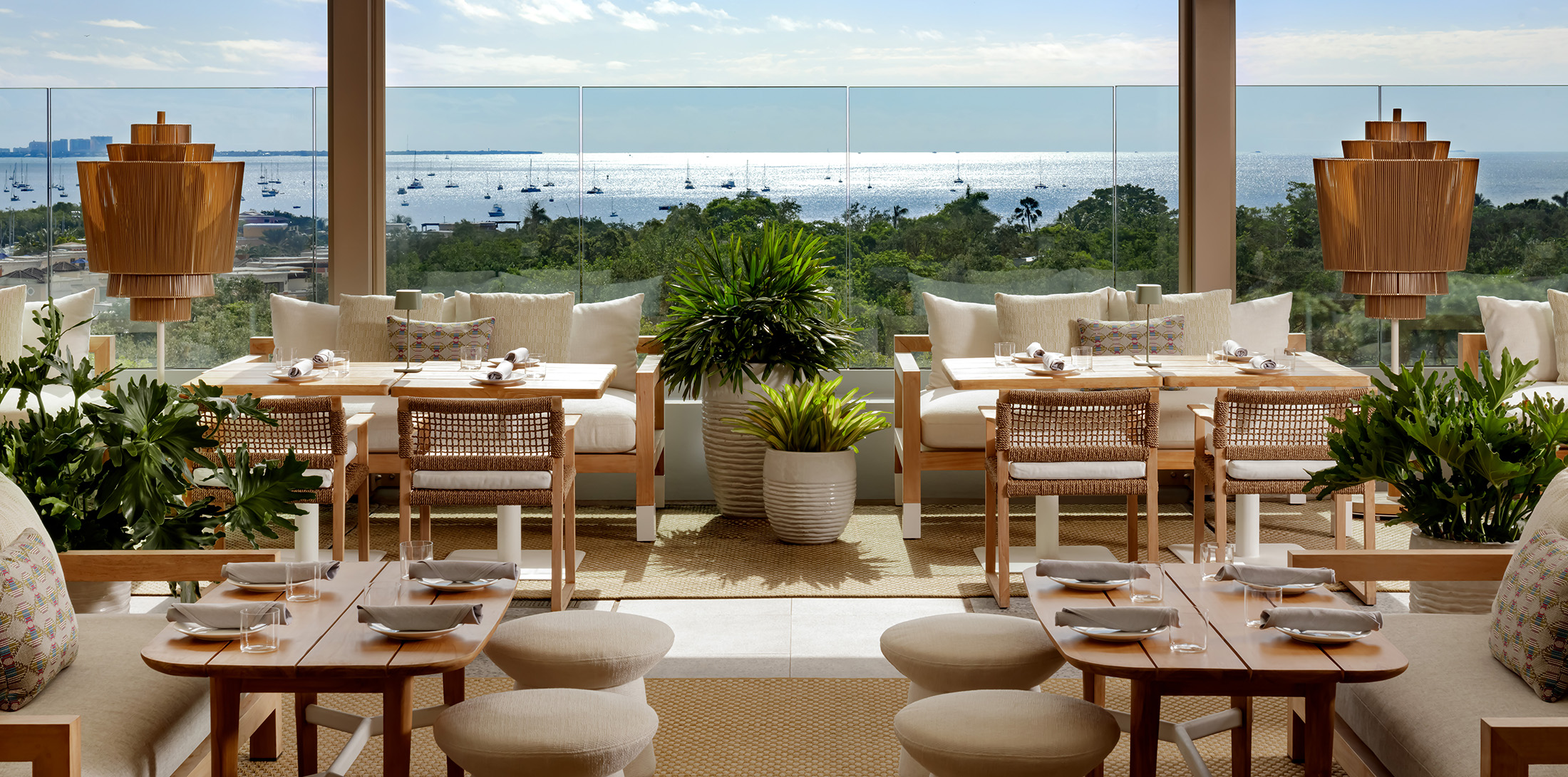 "There's a thing that exists especially in Miami. It's known as The New Place: a restaurant that promises a new level of glamor, glorious views or, at least in one case, what might be the world's largest collection of glass fish statuary. The New Place isn't necessarily known for its food. It exists instead as a background location for Instagram models. Level 6 checks a lot of boxes to be The New Place, with gorgeous views and a style worthy of your next profile pic setting. But here's where things diverge: The food and the vibe are actually quite good.
It is a stunning space to behold. The only wall is to the west, covered in a collage of vibrantly colored and multi-textured tiles. But you'll barely notice it with the view east, looking out over the canopy of trees in the park across the street, Brickell's skyline to the north and then Biscayne Bay filling the horizon, dotted with sailboats and the causeway stretching out to the key."
- Time Out