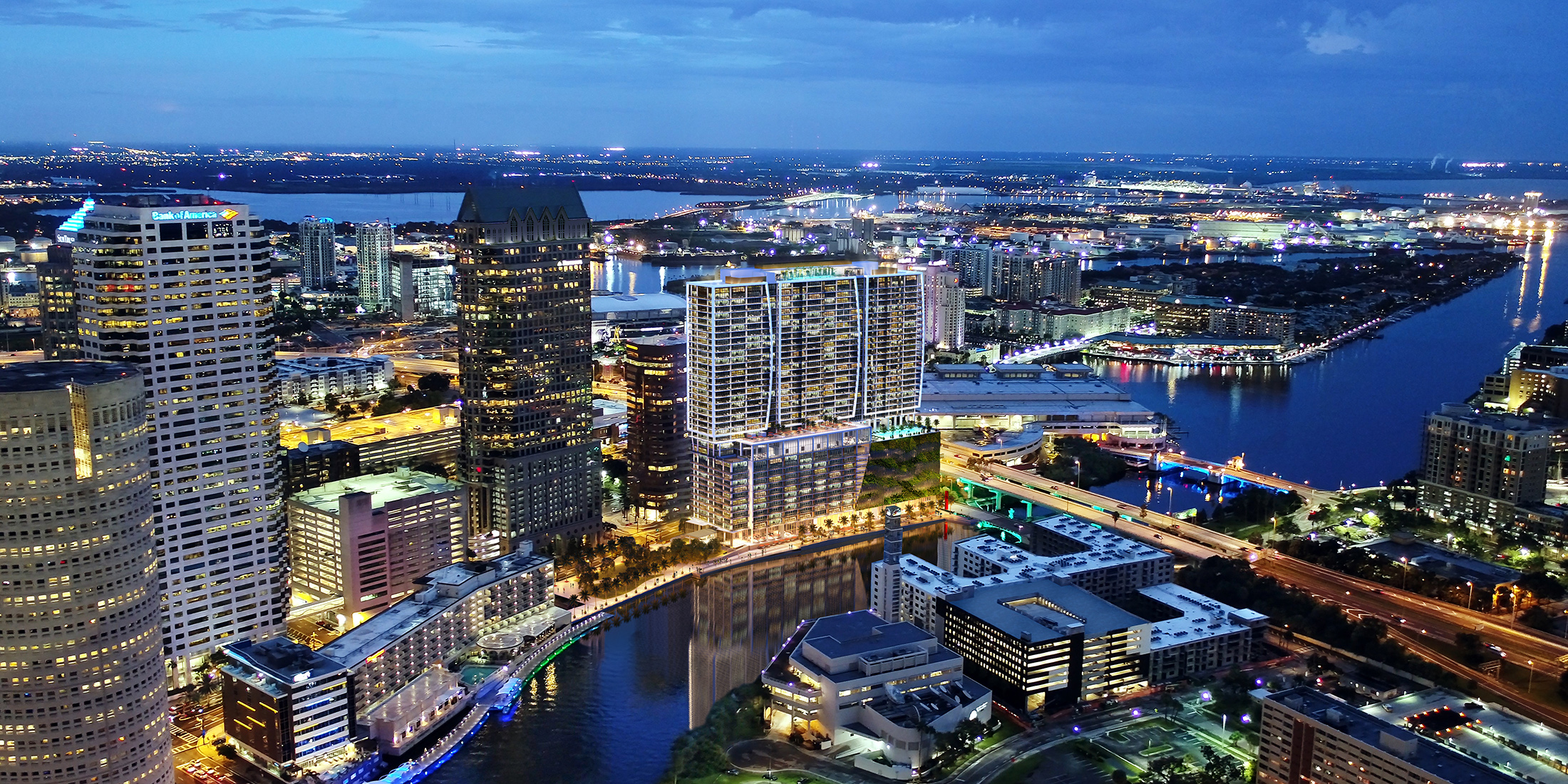 USA | Miami & Florida
Pendry Tampa Hotel & Residences
Elegantly positioned, Pendry Tampa sits in harmony with its surroundings, overlooking the calming flow of the Hillsborough River. Complementing the brave architecture by Arquitectonica, the soulful design by Studio Munge for Two Roads Development places a strong emphasis on materiality, enabling storytelling materials to charm residents and their guests alike through light and muted textural palette. The timeless craftsmanship of warm walnut, stone, and subtle earth tones displayed throughout create at Pendry Tampa a strong sense of place that feels both familiar and inspiring — a sophisticated world where California modernism and coastal Florida connect.

In this thoughtfully programmed property, interior and exterior spaces flow into each other with ease, much like the freshwater river streaming into the nearby ocean. At the same time, a level of simplicity and refined luxury gracefully define the environments allowing residential sensibilities and a distinct feeling of home to permeate the entire building.
Share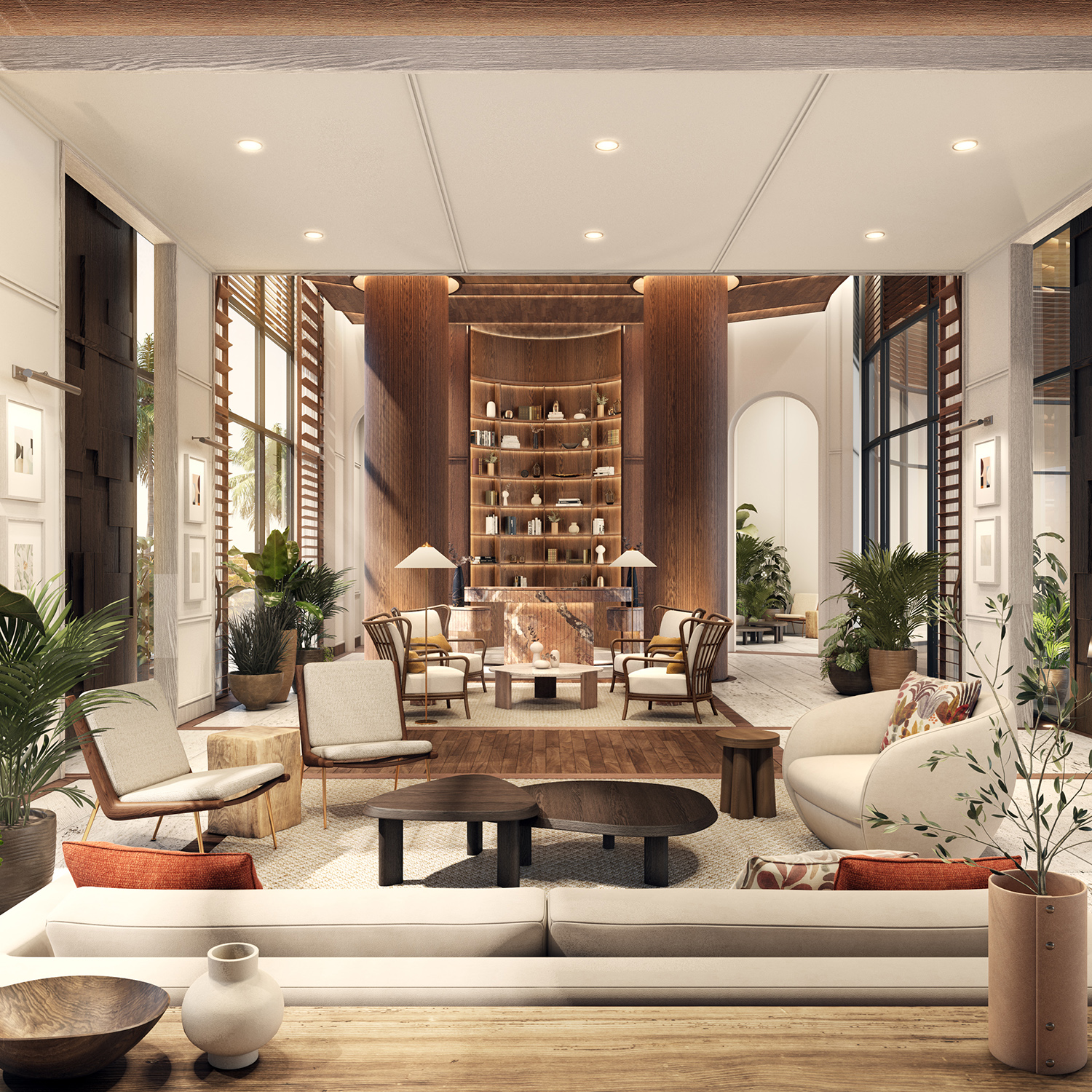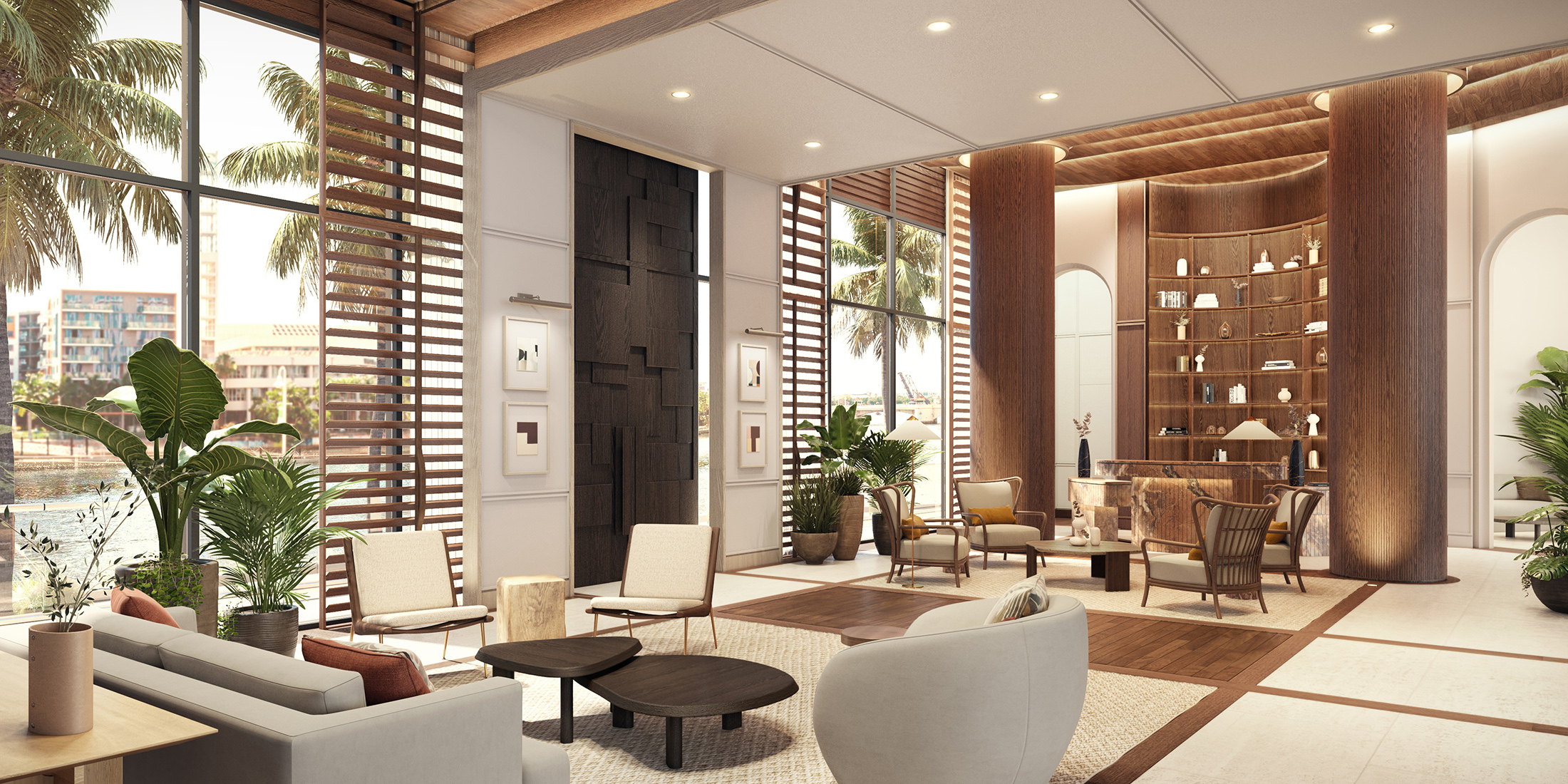 Made cosy with signature wood shutters found throughout all amenities, the double-height lobby and library reach a striking balance between sumptuous and humbly intimate. Its perimeter is lined with rich walnut vertical slats partitions, softening the expansive glazing and filtering the light from the romantic views over the riverfront. Textured jute rugs, soft natural drapery, copper accents and ethereal lighting lend their personality to the space, fostering a welcoming, intimate atmosphere sparked with moments of curiosity and the unexpected. Light coves and curved interior architecture also soften the grandness of the room, guiding you from one area to the next. Beautifully curated artworks and sculptural wall hangings punctuate the modern, timeless design while mixed fabrics and masterful attention to detail entertain the curious mind.

Featuring Pendry Tampa's signature material palette starring whitewashed oak and travertine, the rooftop lounge overlooking the pool comes with added layers of luxury and intimacy. It invites private gatherings and celebrations acting equally as a shared amenity as an extension of the residential suites. Masterfully achieving a perfect balance between sun and shade, the pool deck is framed with lush tropical landscaping, pergolas and comfortable upholstered seating invite respite and socialisation.

Imagined by Studio Munge as a soothing and energizing retreat, Pendry Tampa Residences beautifully performs as a private, personalised sanctuary and one that fosters and revitalises communities.