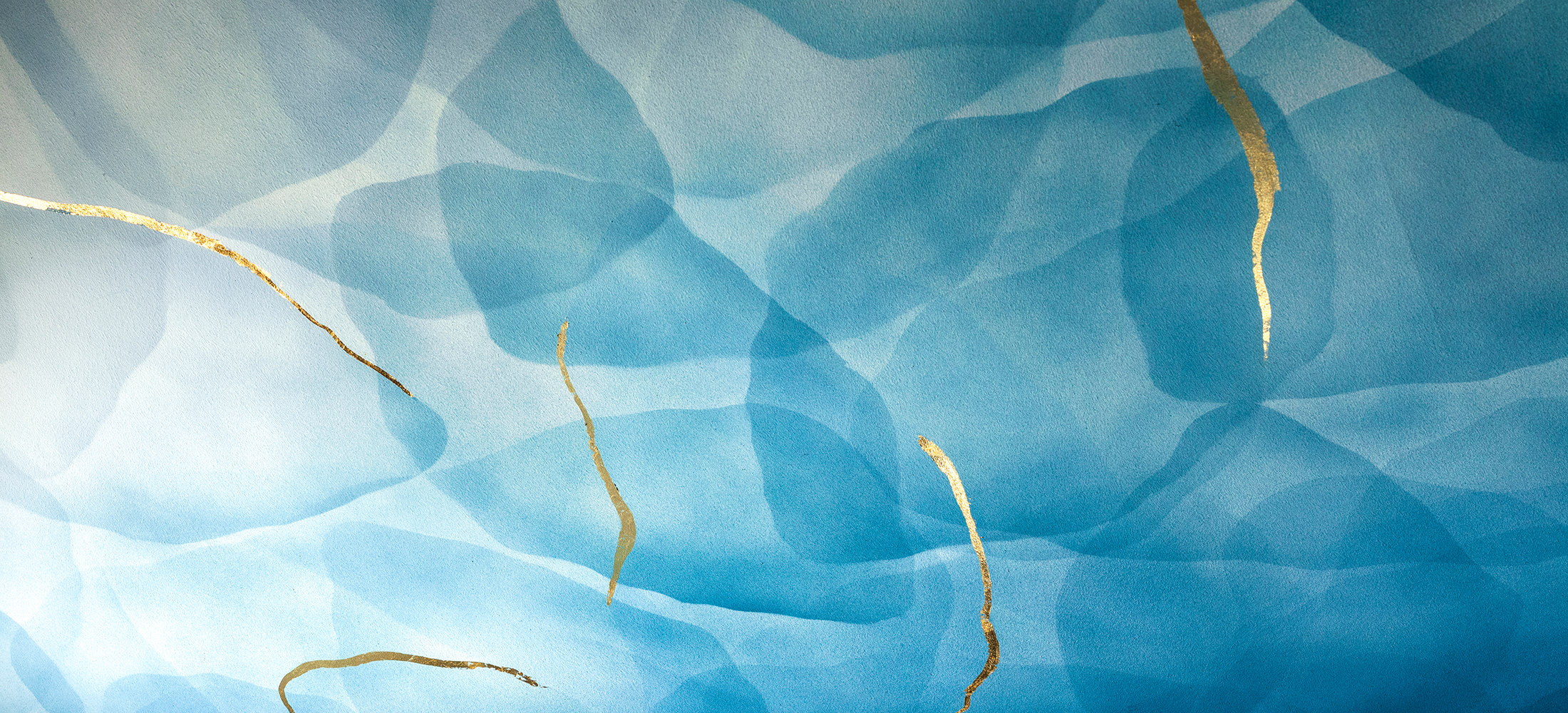 Canada | Toronto
Akira Back at Bisha
At the heart of Toronto`s vibrant Entertainment District, ICONINK introduces Akira Back to their highly anticipated Bisha Hotel and Residences. Chef Akira Back`s namesake restaurant is a modern and glamorous expression of the Japanese dining experience.

Encased in stunning layered gold volumes, the entry from the hotel's main floor leads guests through an extraordinary journey that ignites the imagination. A holistic statement of tactile finishes in black and charcoal tones and lavish materials balance the grand design feature; an impactful cove ceiling canvas to a colorful custom graphic. The journey concludes at the destination sushi bar illuminated by layers of gold extending from floor-to-ceiling and immersing guests into a spectacular statement of luxury. Studio Munge`s design pays homage to traditional Japanese dining while reinventing a distinguished culinary experience.
Share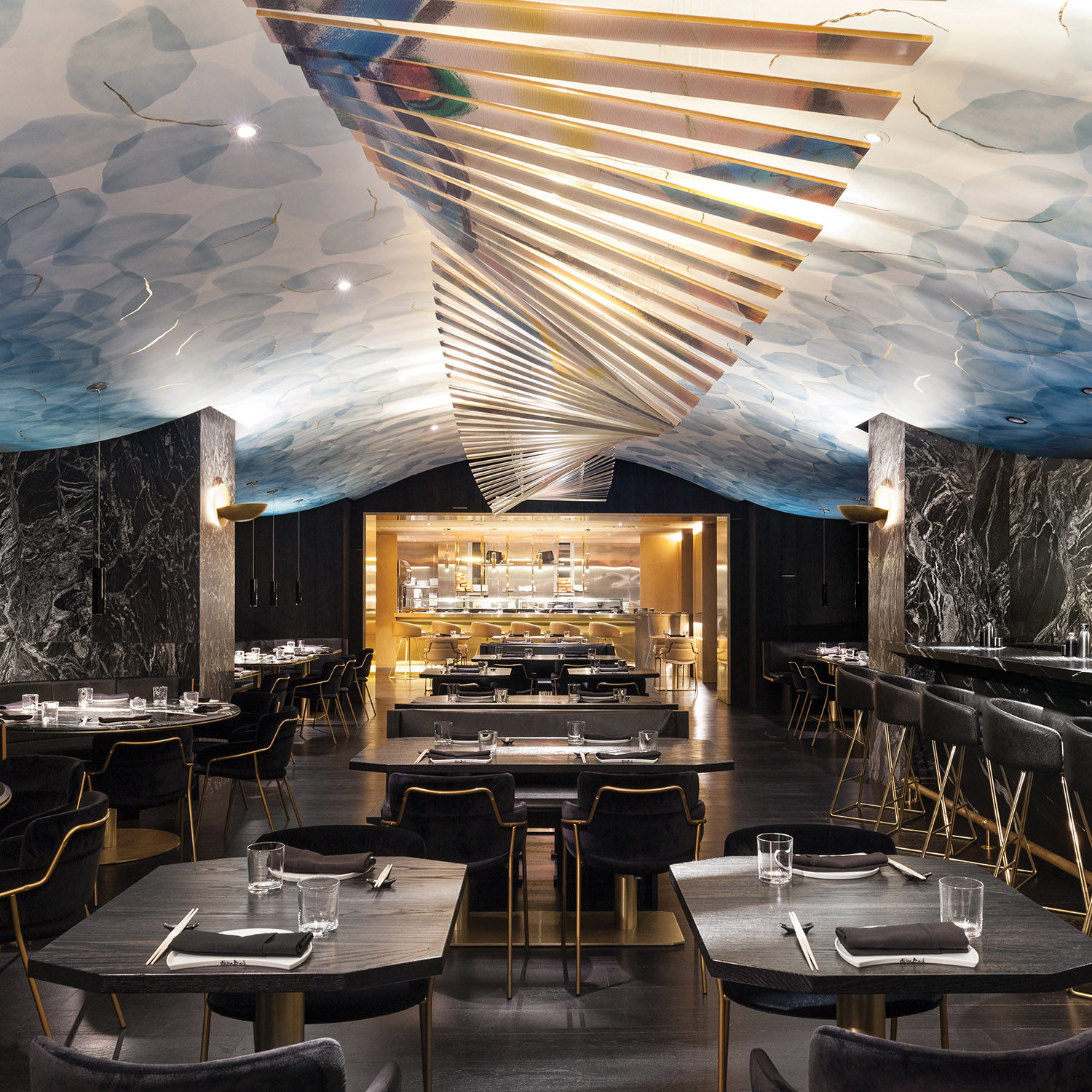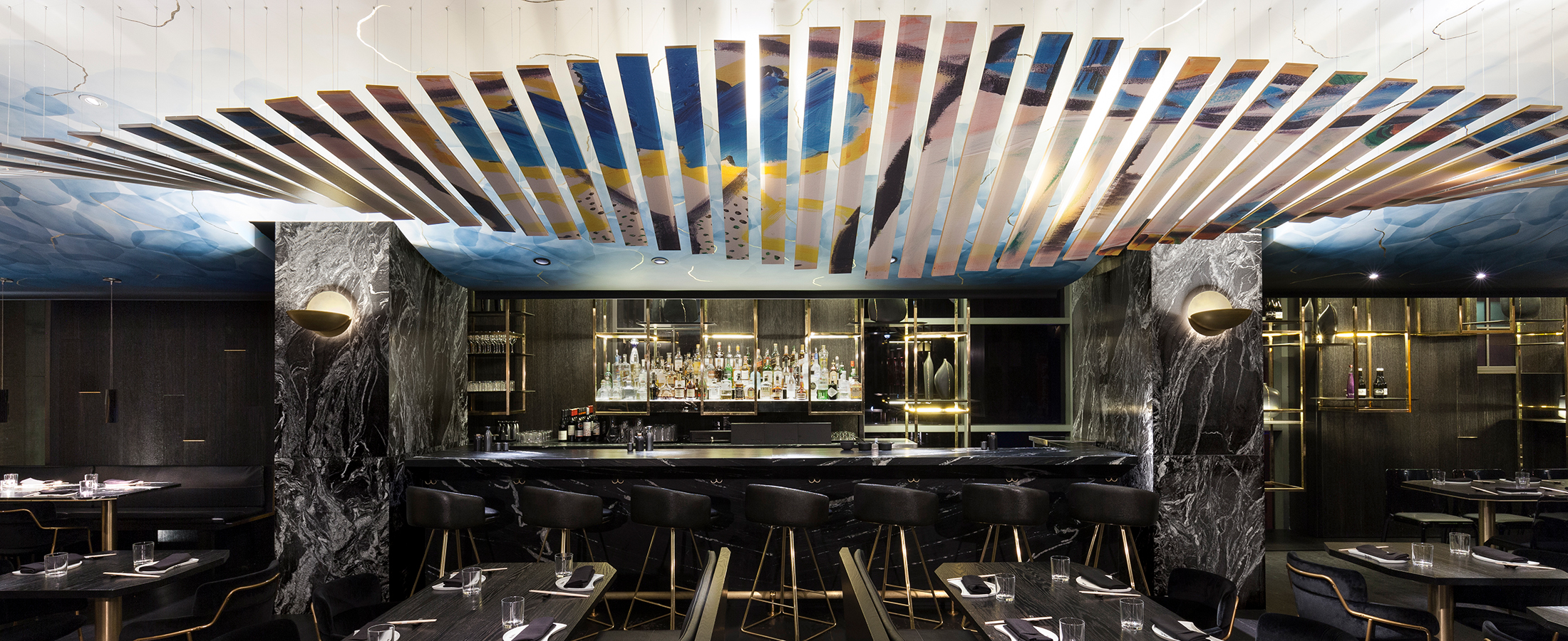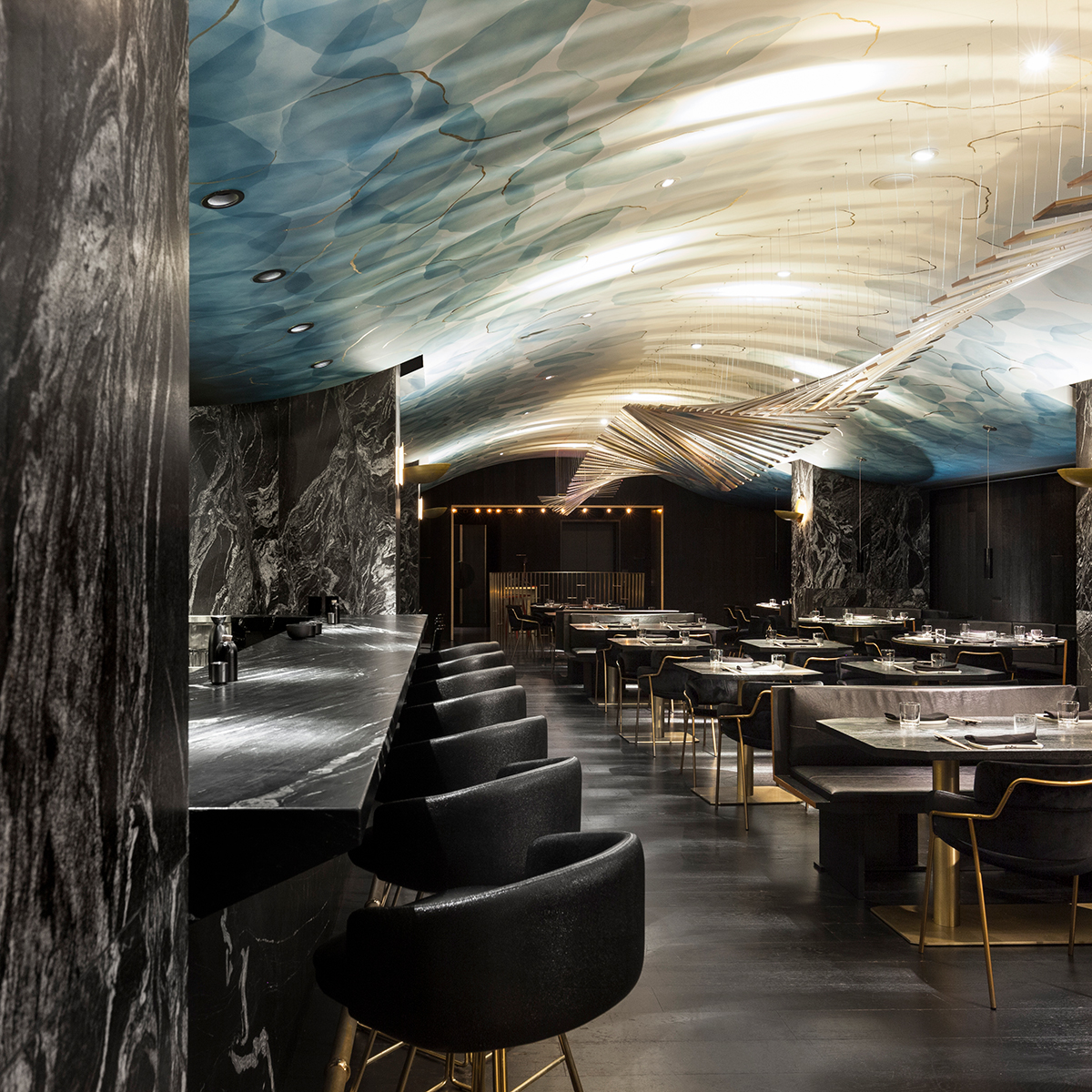 "After such a successful collaboration designing Akira's Kumi at Mandalay Bay Resort & Casino in Las Vegas, trust was established. On this second project, Chef gave us free reign and we couldn't be more excited with the result: a sultry and exciting culinary destination where gold contrasts carbon black."
Alessandro Munge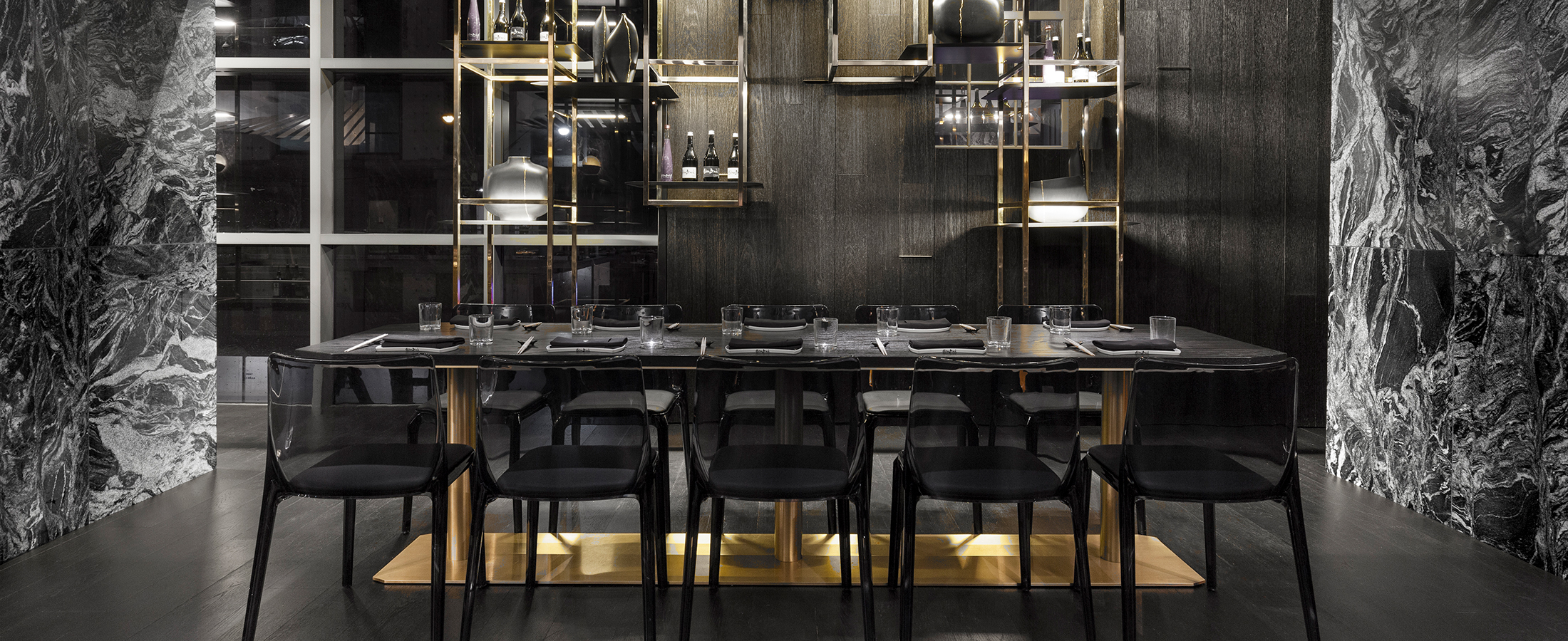 "This stylish property from Canadian hospitality impresario Charles Khabouth marries laid-back glamour with razor-sharp design."
The Telegraph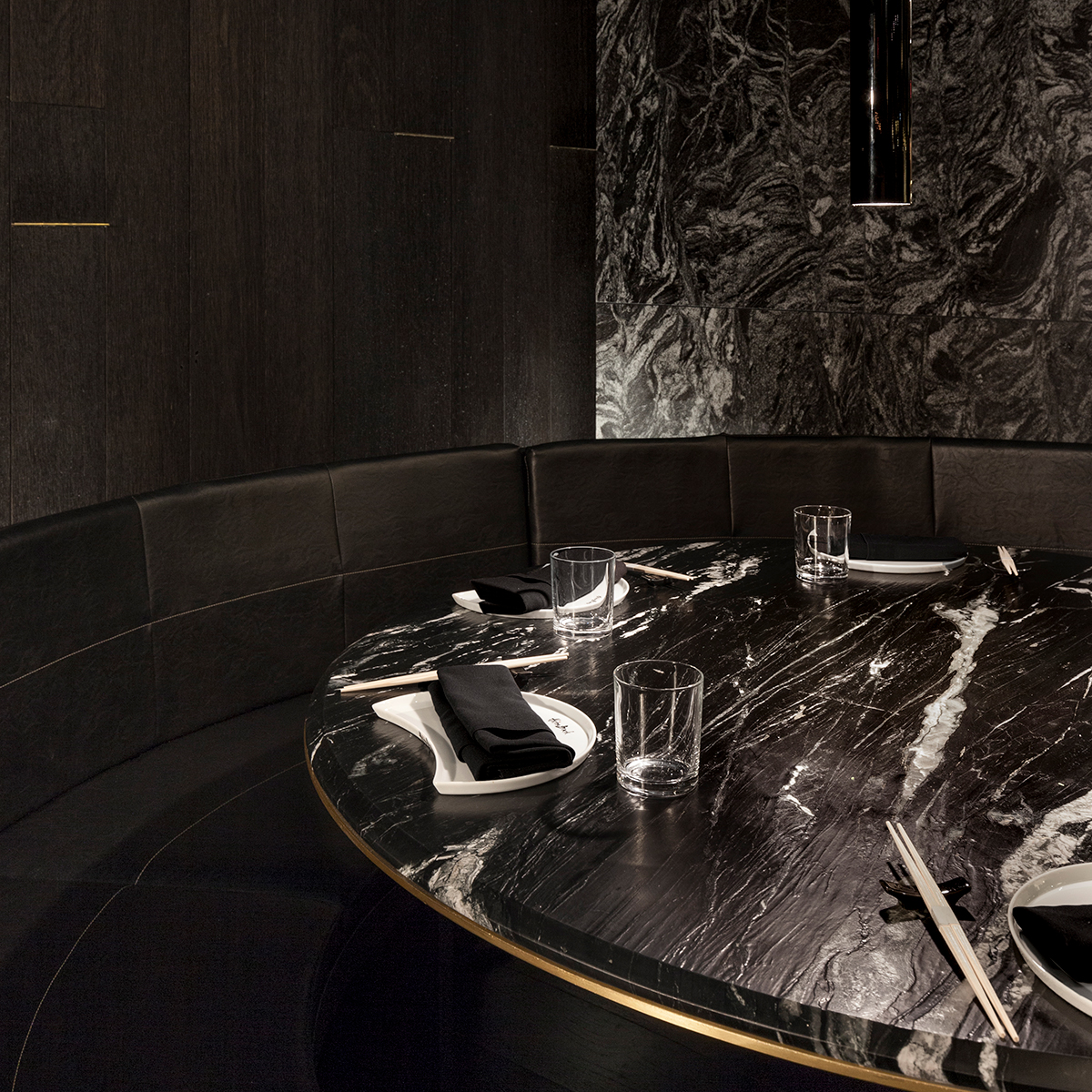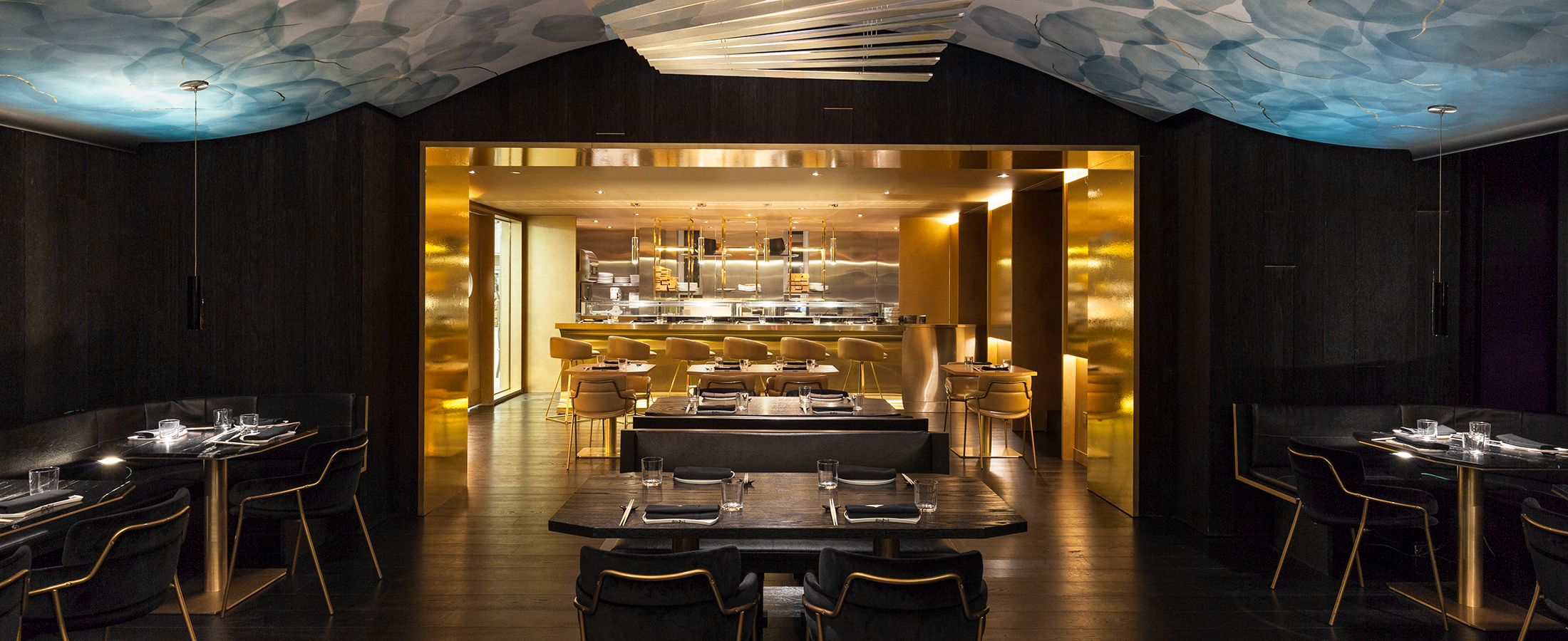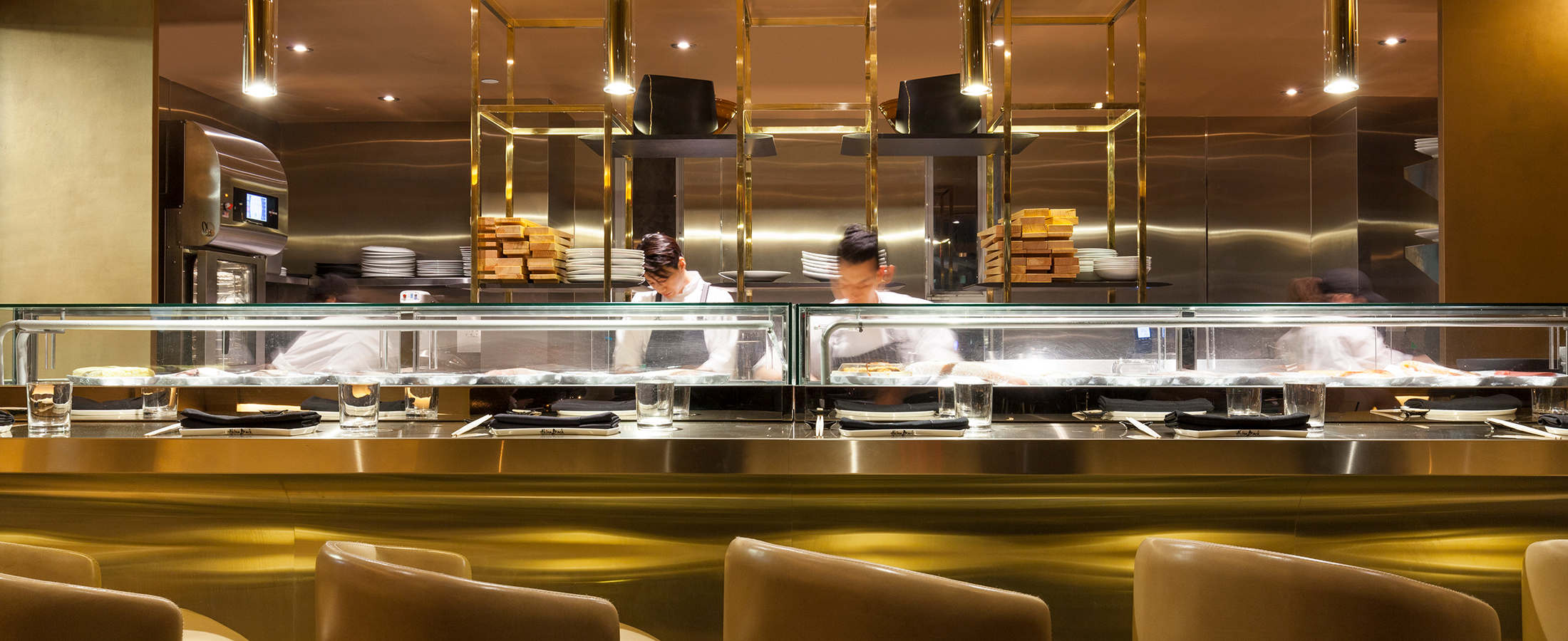 "The first thing I noticed was the decor, very sophisticated chic, perfect for special occasions." - Yelp

""Akira Back definitely has one of the best looking restaurant interiors in the city. Love the ceiling so much!" - Yelp

"One of the best meals, service was amazing, food was beyond delicious and the vibe was sexy and dark. Loved everything about this spot." – Open Table Review

"We went on a Sunday evening celebrating a special occasion. The décor of the restaurant is stunning and gives off a great moody vibe with the black, charcoal and gold accents - perfect for a romantic dinner." - Open Table



Recognition

Best Restaurant Design | Gold Key Award for Excellence in Hospitality